"A balanced diet is an ice cream in each hand." Don't you think that it is true when it comes to our absolute favorite creamy delights – Ice-creaaammmm!? Ah, did you scream? Did you scream? We did!!! 😛 People of all the age groups never gets bored of ice-creams due to it's versatile flavors and taste. We're familiar of all the common flavors such as vanilla, chocolate, coffee, fruits, and dry fruits. But there are lot of unique and toothsome ice-cream flavors found in the world that we'd surely want to try one dayyyy!
Toothsome Ice-cream Flavors
1. Cinnamon Toast Ice Cream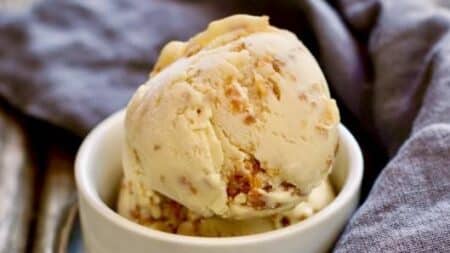 The crunchy Cinnamon toast ice-cream is so tasty that you'll likely want to have a scoop of it everyday during the summers. It tastes like a cereal bowl that has lots of crunch and flavors. Serve this luscious delight by sprinkling some cereal on top of it for that extra crunch.
2. Creamy Lemon Ice Cream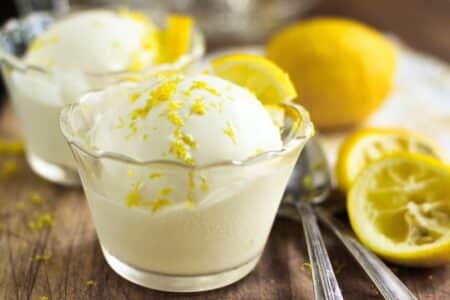 Never ever underestimate a juicy lemon any day! Cause this ingredient can make your ice cream taste fabulous. Tingle your taste buds with some tangy and refreshing creamy lemon ice-cream. The super creamy, buttery, and lemony delight is an ideal dessert for house parties or kitty parties. Click here to see how you can make this unique flavor of ice-cream at home with lots of fresh lemons!
3. Cheetos Ice Cream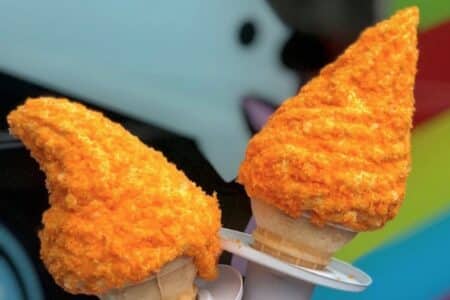 Cheetos tangy loops, cheese puffs, or cheese balls? Well, if you prefer all three of these, then you're definitely a big time cheetos fan! The charming cheetos cone ice-cream is not just tasty but it's pure heaven. This crazy flavor is a mix of vanilla and cheese flavor ice-cream that is rolled in the delectable cheetos dust.
4. Pizza Ice Cream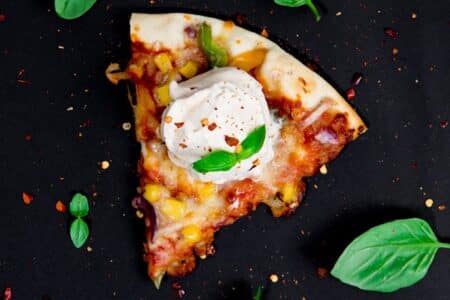 If you're a pizza addict then you'll always be looking to indulge into this lovely delight after relishing it's goodness. Knock your taste buds with this oh-so-delicious dessert when you're craving for some sweet pizzas!! Pizza ice-cream can be made or customized in various ways according to ones taste and preference. Aren't you already dreaming about a dessert pizza now?
5. Ginger Pineapple Ice Cream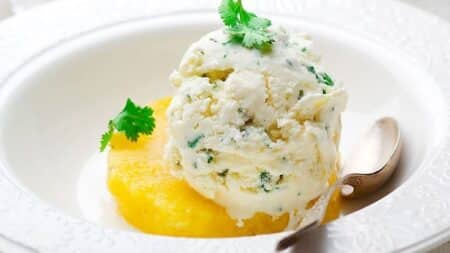 You'll probably be wanting to taste this unique flavor of ice-cream if you are a fruit fan. Ummm, specifically a pineapple fan! Ginger pineapple ice-cream is a scrumptious amalgamation of pineapple, milk, ginger, sugar, and spices. It offers the best of both worlds right from tangy-sweet pineapple taste to the light punch of ginger and spices.
6. Pear and Blue Cheese Ice Cream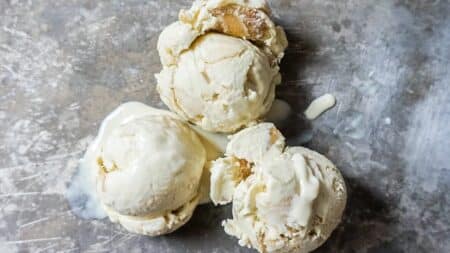 Pear blue cheese ice-cream is one of the unique dessert with an unusual flavor combination. The soft-serve comprise of the basic ice-cream infused with luscious and creamy blue cheese, dried apricots, and honey. Binge on this extremely flavorful dessert when the summers are in full swing!
7. Bourbon and Cornflakes Ice Cream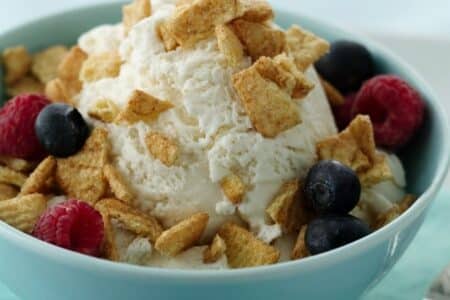 How about a scoop of ice-cream for the breakfast? Well, we cannot deny if it is made of cornflakes and bourbon! 😛 Bourbon and cornflakes ice-cream can be your secret breakfast dish with its unique taste and texture. It is a pleasant mix of rich vanilla ice-cream, yummy bourbon biscuits, and crunchy corn-flakes. This unique flavor would be perfect for summer brunch or weekend serve.
8. Lemon Poppy Seed Ice Cream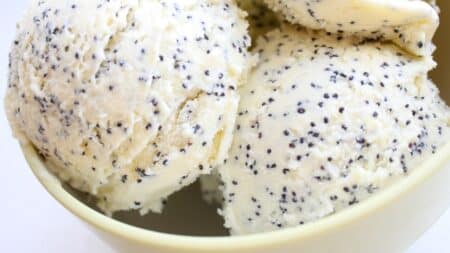 Lemon poppy seed ice-cream is a springy flavored treat that is just heaven in a cup! The frozen treat is made from poppy seeds, sugar, and rich lemon flavor. You won't be able to resist yourself after tasting it once! If you like some luscious, tasty, and fun flavored desserts then lemon poppy seed ice-cream is just for you!!
9. Roasted Turmeric Ginger Ice Cream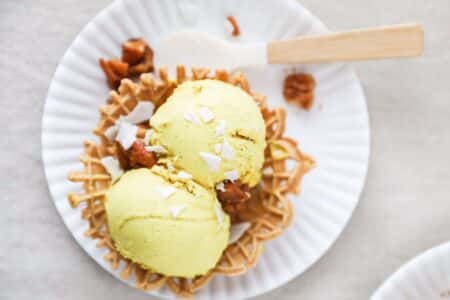 Roasted turmeric ginger ice-cream can be an unusual option but not for those who are fond of using and relishing the regular kitchen spices. The surprisingly delicious turmeric ginger ice-cream would be a delightful and pleasant experience in your mouth. This appetizing dessert is a balanced combination of ginger, turmeric, and lemon zest, for that extra tangy flavor.
10. Brown butter Walnut Ice-cream With Blackberries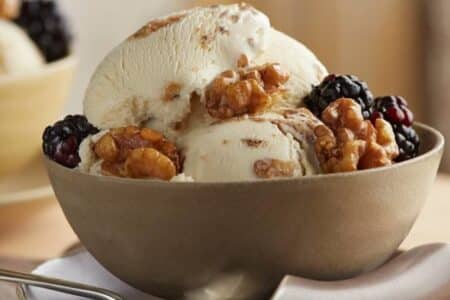 Brown butter walnut ice-cream is a beautiful combination of maple syrup, buttery toasted walnuts, brown sugar, corn syrup, and black pepper. Topping the dessert with some juicy blackberries adds more flavor to this appealing delight. If you don't have an ice-cream in your freezer right now then we highly recommend you to order one now. As you might be drooling after reading this. Also, tell us if we've missed any of your favorite flavor in this list of unique toothsome ice-cream flavors found in the world.