"Words cannot espresso how much you bean to me!" Ever said this to a cup of coffee? Do you feel calm by making yourself a cup of scalding hot coffee or maybe a tall glass of flavorful frappes when you're low? If yes, then you're definitely a caffeine connoisseur! If you can't ever function without coffee or you're a wannabe coffee lover then this list of unique coffee blends can be #coffeegoals for you! You probably find solace in scrolling through Instagram while taking coffee breaks while working from home for quite a long time now. We're sure that these 5 unique coffee blends will bring joy to your daily coffee ritual, right before life catches up with you! This delightful beverage is certainly a steamy and frothy love affair!
1. Davidoff Crema Intense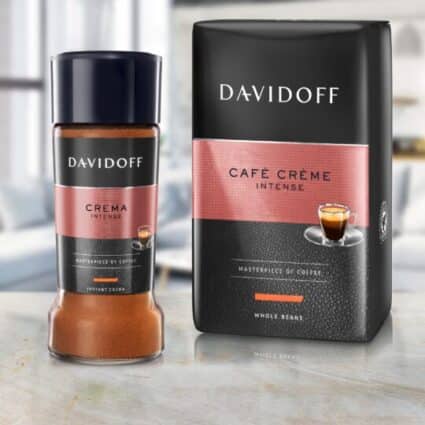 If you find yourselves drawn to the absolute beautiful and brown liquid when you're stressed or happy then you're a true coffee enthusiast! Try the Davidoff Crema Intense coffee and your taste buds will thank you later. It is one of the luxury coffee brands available in India. This deliciously hot and strong coffee is a unique blend of finest Latin American Arabica beans and premium Indian Robusta. The cupful strong and appetizing crema coffee offers a smooth balance between an intense flavor and a smooth, velvety texture. Don't believe us? Try it out for yourself and thank us later! Other flavors – Rich Aroma, Espresso 57 Intense, Cafe Crema Elegant, Oriental Style.
2. Sunbean Beaten Cafe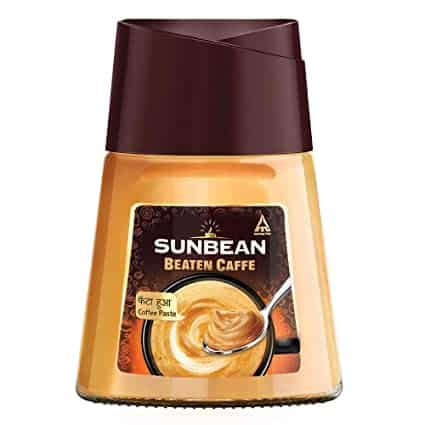 Are you already a perfectionist in making the Dalgona coffee? Our new hobby of making the dalgona coffee is totally living up to the hype due to its delightful taste and texture! But don't you agree with us that it's bit difficult to wait for a glass of coffee when in fact you're badly craving for one? We've got the perfect option for all the #phentihui coffee lovers out there! The Sunbean Beaten Cafe is a thick instant coffee paste in a jar for your dalgona coffee cravings. Make a rich and frothy tall glass of cold coffee or make a huge cup of aromatic cappuccino, in an instant!
3. Country Bean Hazelnut Instant Coffee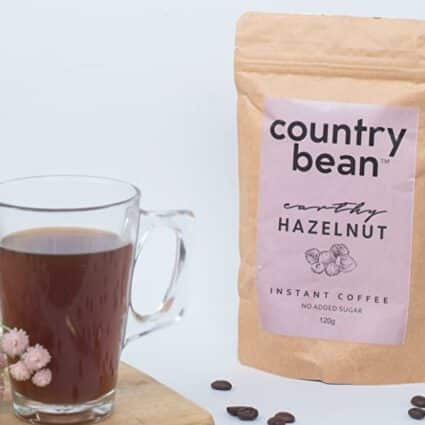 Taking a moment out of your day to enjoy the rich and flavorful hazelnut coffee is always a great idea! The truly divine aroma of the coffee will make you feel better if you've got to do a lot of work throughout the day. Country Bean Hazelnut instant coffee is a great combination of quality and taste. If you're head over heels in love with your lattes and frappes, then try sipping on this delicious and easy-to-make country bean! You can indulge into this super-smooth beverage just like you love indulging on your marshmallow dose! The texture of the coffee surely invites you to enjoy the small pleasures of life indeed! Other flavors – Caramel, Vanilla, Cocoa Mint, Berry, Cardamom.
4.
Continental Malgudi Filter Coffee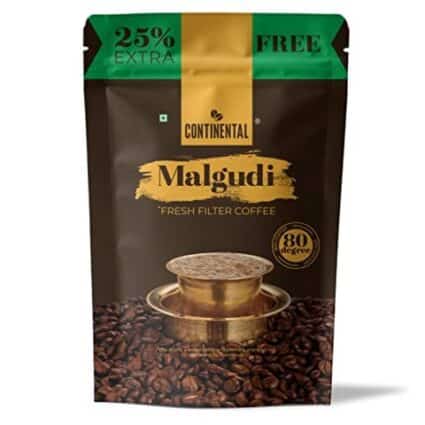 Whether it be early morning or late in the evening, a cuppa filter coffee is sure to brighten up your mornings! Continental Malgudi Filter Coffee is a flavor that comes from traditionally charcoal roasted coffee beans. If the aroma of the coffee is something that fill you up with happiness, then you ought to try this coffee blends soon. As it will bring cheer and smile to your beautiful face. Make the filter coffee for everyone at home while they are busy watching the favorite family show and witness the wide smile on their faces. As the aroma just fills the room and there is no joking around!
5. Devan's Cold Brew Coffee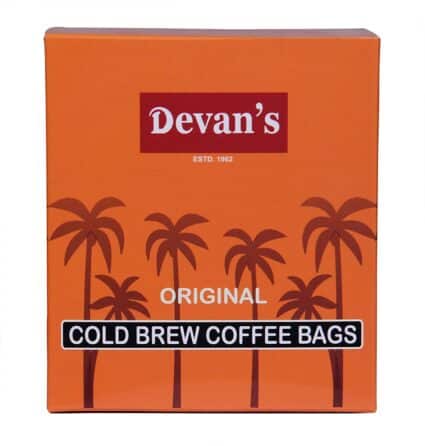 Devan's South Indian Coffee and Tea pvt ltd is a small outpost serving up the roasted espresso drinks and teas in New Delhi. The spread also sells delectable coffee flavors across the country. One of the appetizing coffee is Devan's cold brew coffee that is smoother and more chocolaty in taste. The aroma of the cold brew will undoubtedly soothe your soul and will do wonders to your coffee lover brain! It can be best enjoyed with ice and zero sugar of milk. Brew this amazing coffee for 15-16 hours for a stronger taste that will certainly bring magic and jolt of energy to your life! Stock up your kitchen with these ultra delicious 5 unique coffee blends and flaunt the next time when your friends inquires about your caffeine indulgence! What are some of the unique coffee blends that you've tried? We hope that this list "mocha you very happy!"