We don't believe in Fries Before Guys. We believe in Fries before Everyone Else!
It is our mantra for the foodie life. Now, who doesn't like french fries? For the love of food, every cafe is coming up with innovative flavors and kinds of fries. Apart from being a side dish, french fries are now available as a completely different main dish. Moreover, it is the snack that is always preferred no matter what time of the day. Other than that, it is available everywhere at pocket-friendly prices. So it can be said that french fries hold a permanent place on our plate. If you are looking out for some motivation to go have the snack, we're listing 6 different kinds of french fries you can try in Ahmedabad. Get your fork ready to dig in!

6 Different Kinds Of French Fries You Can Try In Ahmedabad
1.
Footlong Fries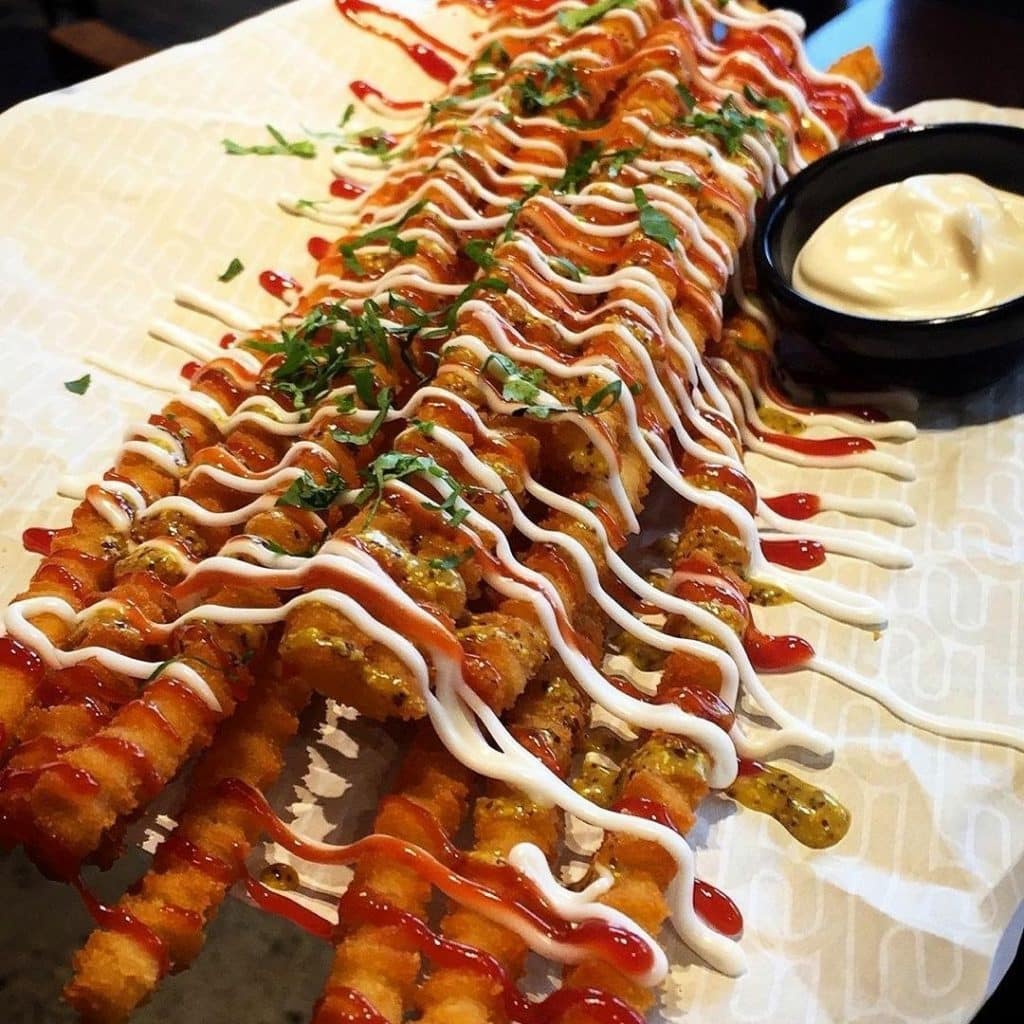 Footlong Fries from Huber And Holly is the ultimate kind of french fries that is worth digging. One plate is enough to fulfill our hunger. These fries are a foot long and taste delicious. They are crisp and drenched in parmesan cheese. Topped with coriander, these fries will tempt you to have more and more of it. While you are at the cafe, try out desserts too; they are equally heavenly.
Avg Cost: ₹200
Try it from: Huber And Holly
2.
Bhoot Jolukia Fries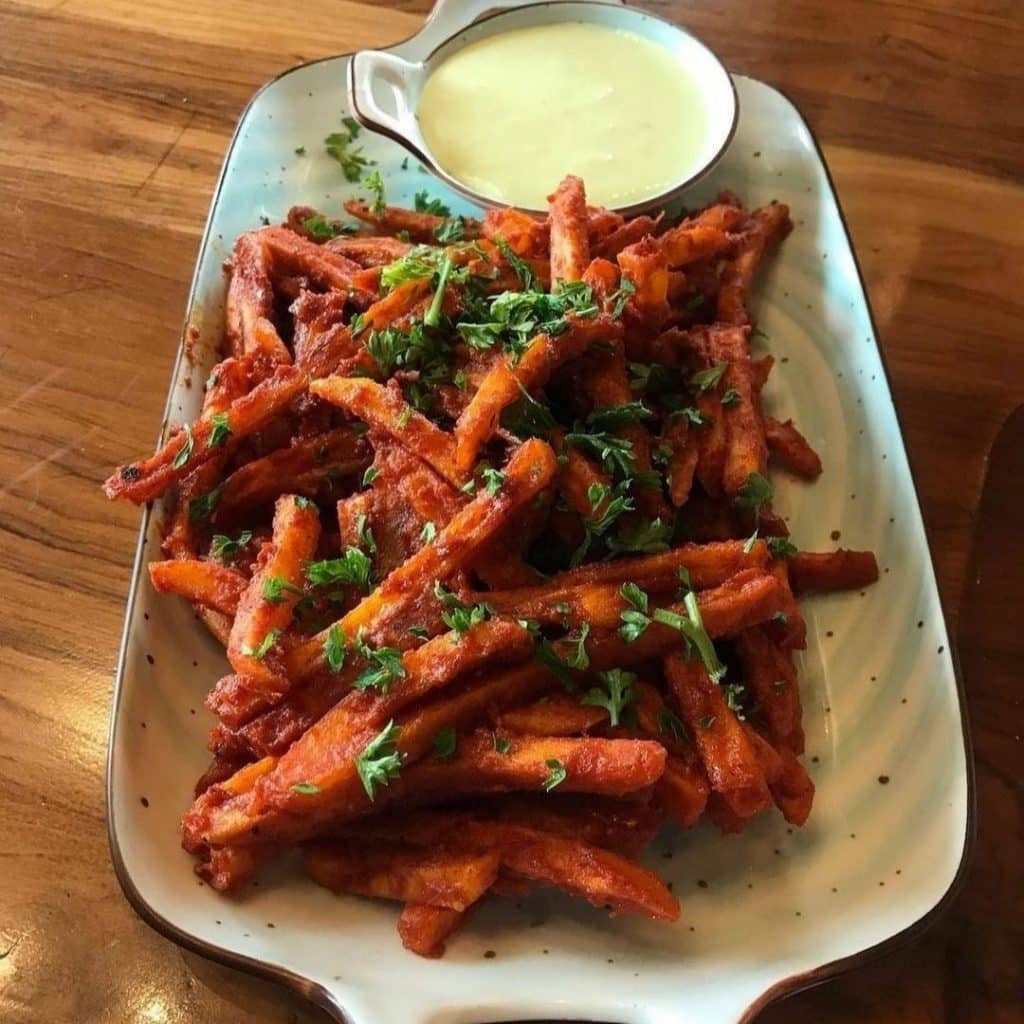 Bhoot Jolukia Fries from Mexicano By The Bay is a spicy treat. If you love extra spicy dishes, these fries are unmissable. Tossed in a variety of spices, these fries make you grab a glass of water in the first bite. Also, the fries are accompanied by mayonnaise dip which makes it taste even more delectable. Crispy and spicy, isn't that a foodilicious combination? We're already drooling, and so are you!
Avg Cost: ₹310
Try it from: Mexicano By The Bay
3.
Fusion Zigzag Fries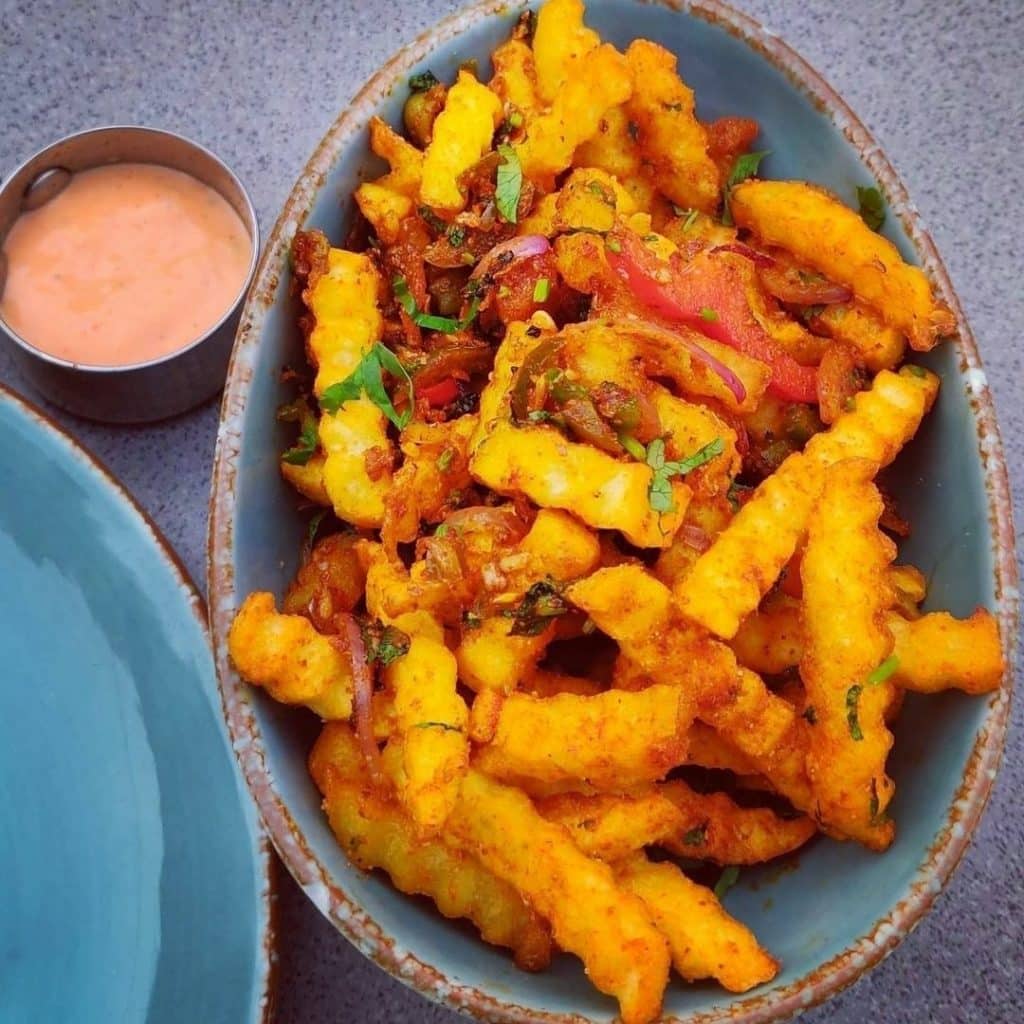 Fusion Zigzag Fries is a treat for every food experimenter. These innovative fries are served at Roastery Cultur. Tossed in garlic, herbs, and their secret spices from the kitchen, fusion zigzag fries are extremely appetizing. Moreover, a Cocktail dip is served with the fries to enhance the taste. You can order a cappuccino with the fries for a full meal.
Avg Cost: ₹250
Try it from: Roastery Cultur – The Coffee Company
4.
Bombay Style Fries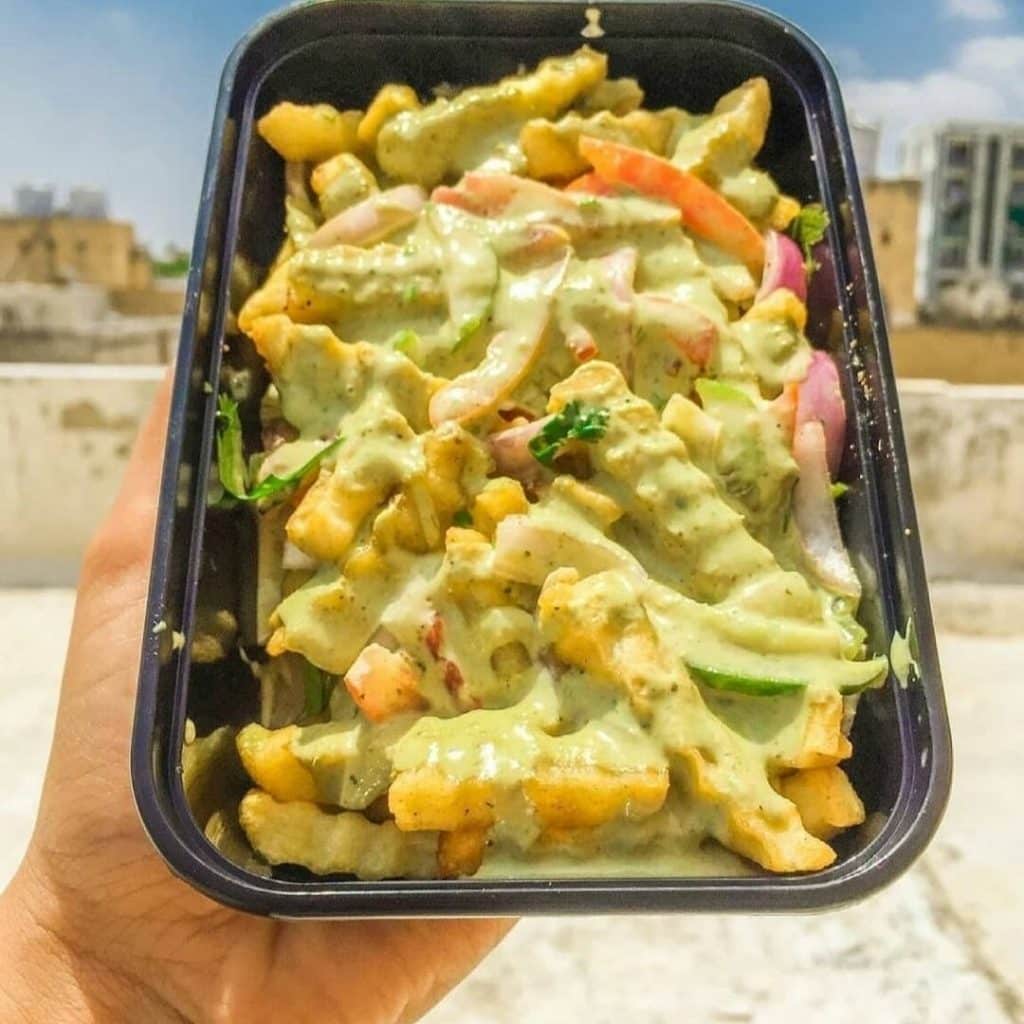 Want to add an Indian Tadka to French Fries? Try out Bombay Style Fries from Monkey Fries. The distinct element of these fries is that it is tossed with different veggies and Indian masala. Later, chat masala is sprinkled to offer the authentic Indian taste. And, dollops of mint mayonnaise are blended to make it even tastier. We cannot resist, heading out right away!
Avg Cost: ₹200
Try it from: Monkey Fries
5.
Double Loaded Spicy Fries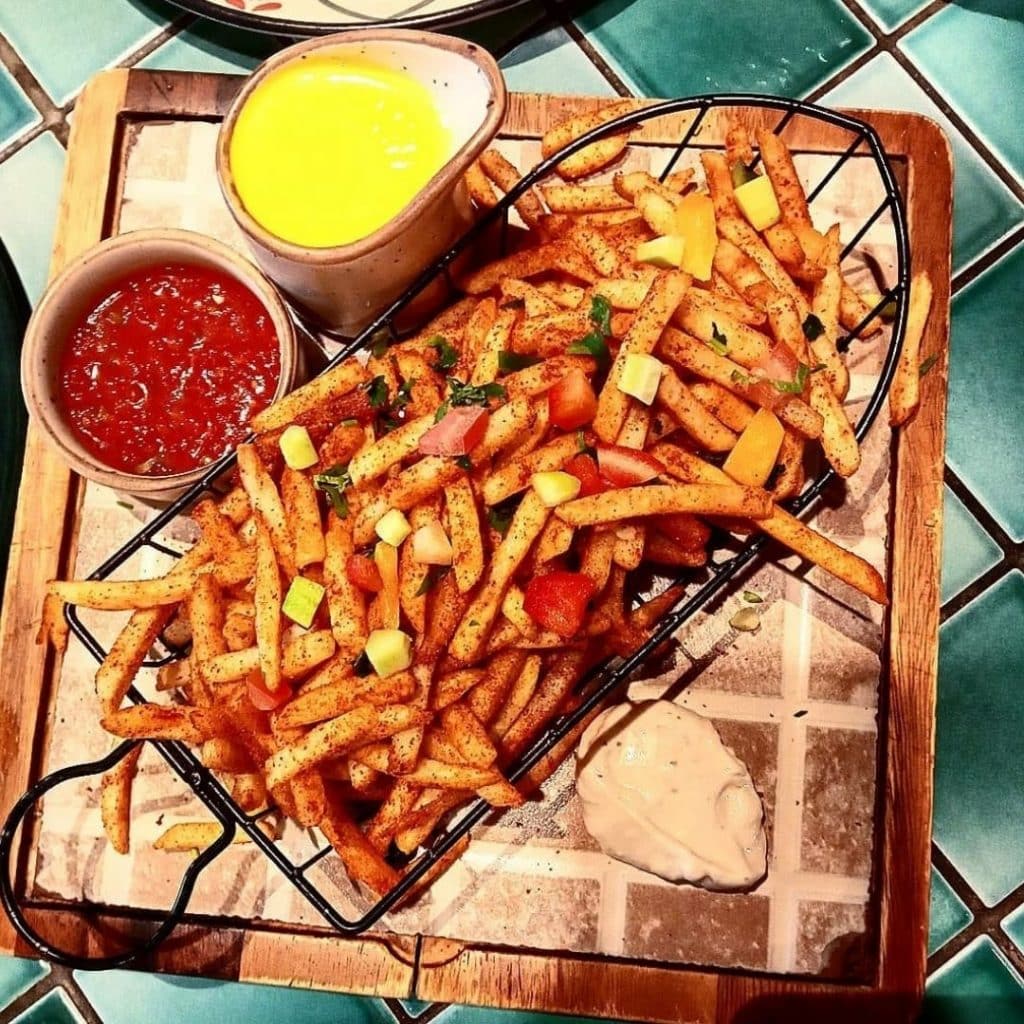 Cheese and spices go perfectly together. And this delicious combination is available as double loaded spicy fries by Little French House. Also, these fries are a mix of authentic spices and the choicest veggies. And, while being served, it is drizzled with heavenly cheese sauce. It tastes best with the red sauce and mayonnaise.
Avg Cost: ₹250
Try it from: Little French House
6.
Schezwan French Fries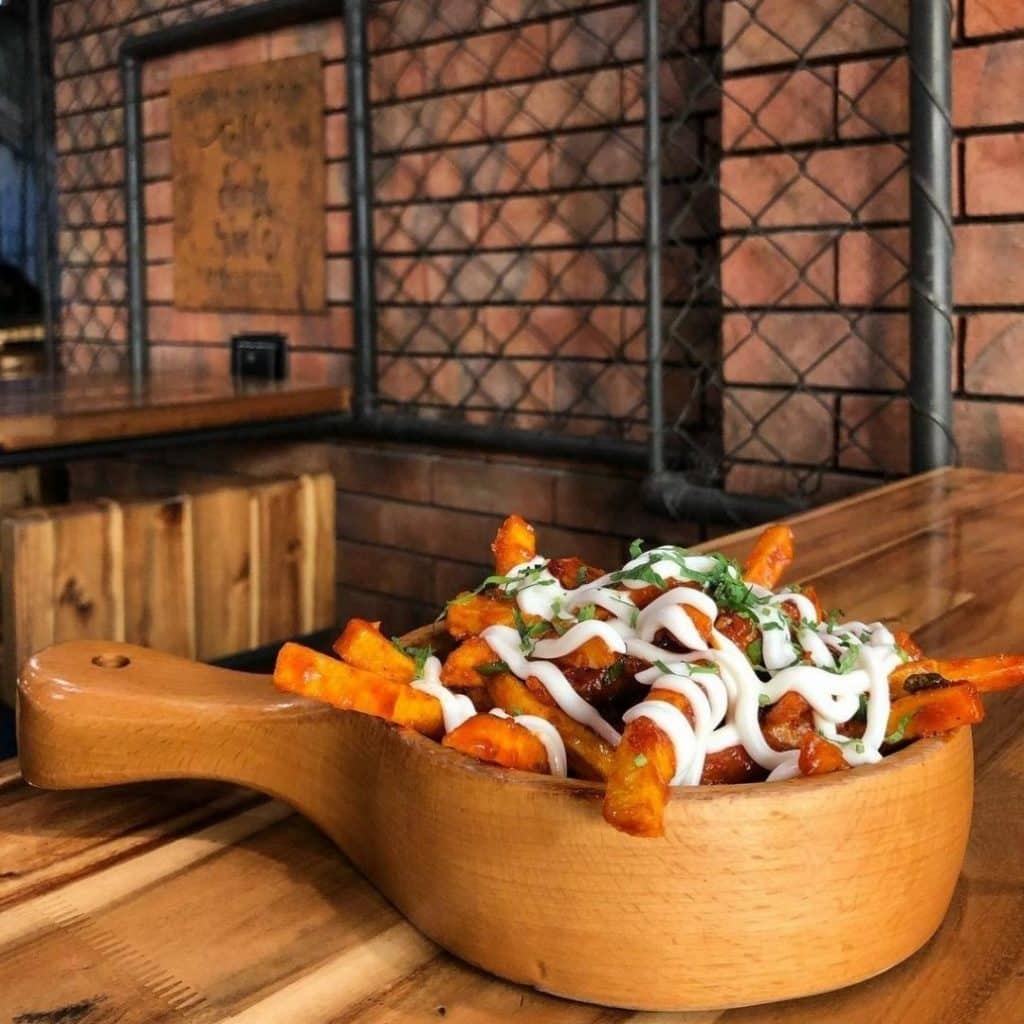 Schezwan French Fries from Cafe De Italiano is a unique fries flavour to try out. A perfect blend of Chinese flavor and cheese is mixed here to serve goodness. Also, Schezwan french fries are the most chosen food dish at the cafe. If you want to experiment a bit, dip this in tomato sauce and have fun.
Avg Cost: ₹180
Try it from: Cafe De Italiano
So, these were the 6 different kinds of fries you can try in Ahmedabad. Now we know that we can even experiment with fries at home by adding distinct flavors and adding a personal touch. Fries ke liye toh calories bhi haazir hai. Remember guys, who say no to fries is a red flag!