Planning a trip to the beautiful temple city of Pushkar? One thing you should know about it is that it is not just the temple town of Rajasthan, but also a paradise for all the vegetarian foodies. Apart from that, it is also one of the oldest cities in India. All the cuisine served is here is vegetarian. Mostly when you plan a trip to Rajasthan, the major cities that first come into our mind are Jaipur or Udaipur. But another city which is worth the visit is Pushkar. The beautiful temples and the mouth-watering food are something you cannot miss. Here are the seven Must-Try Food Dishes In Pushkar that you should not miss out on! There are street food sellers and tiny eateries that can be found in nearly every nook and cranny of Pushkar, serving scrumptious vegetarian snacks and street cuisine. It is a little town with a lot of culinary delights.
7 Must-Try Food Dishes In Pushkar
1. Poha Pizza Pakwan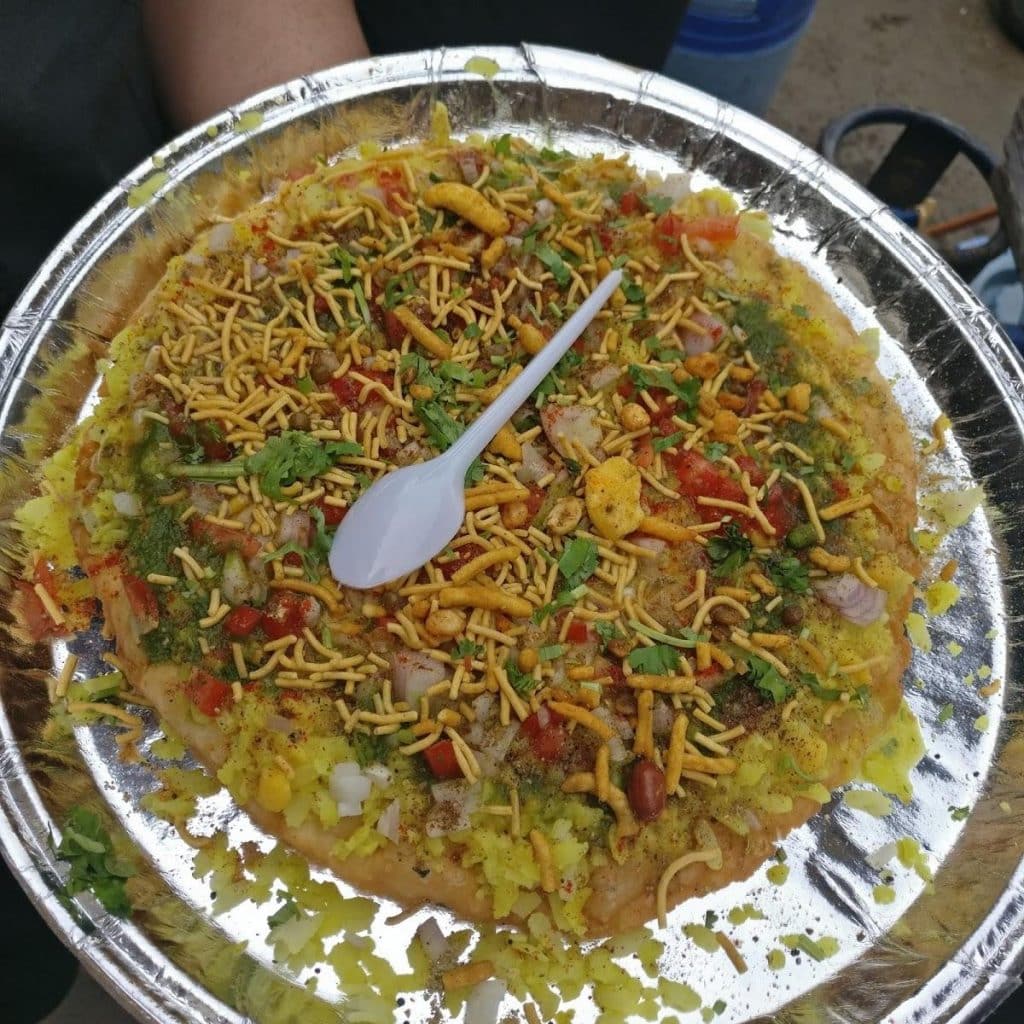 We know what you are thinking these are the names of 3 different dishes. But here in Pushkar, you will find the fusion combo in one single dish. It is one of Pushkar's most popular breakfasts. A crispy snappy mathri is layered with dal and normal poha topped with onion, tomato, and chatpata masala. But remember that you will only be able to indulge in it if you hit the streets before 10 in the morning! Where to Try:Pushkar Breakfast Corner
2. Kachori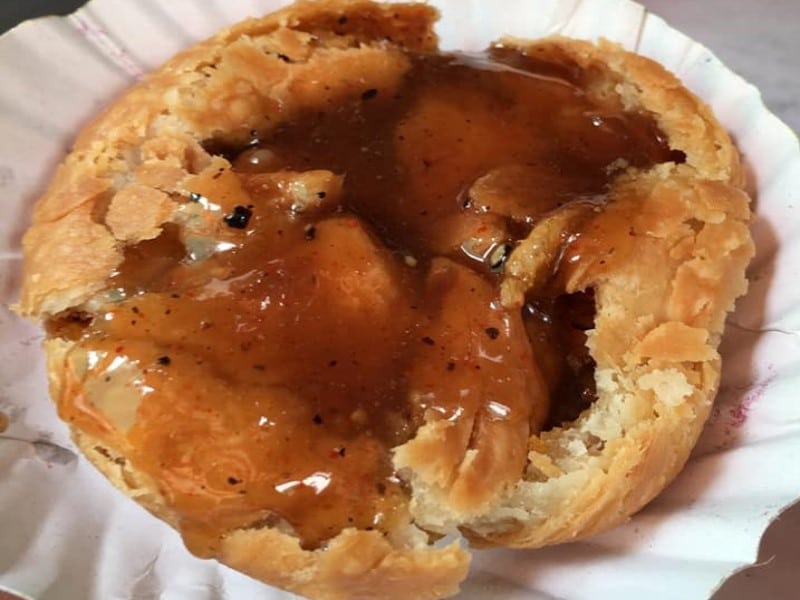 Kachori is another local traditional Rajasthani breakfast food dish. Kachoris here are served hot with the yummiest mango or tamarind chutney. The chutney takes the dish totally to a different level. Kachoris in Pushkar is an absolute delight and not to be missed! Although you will surely miss them after you are back from your trip 😛 Where to Try:Ugma Ji Ki Kachori
3. Malpua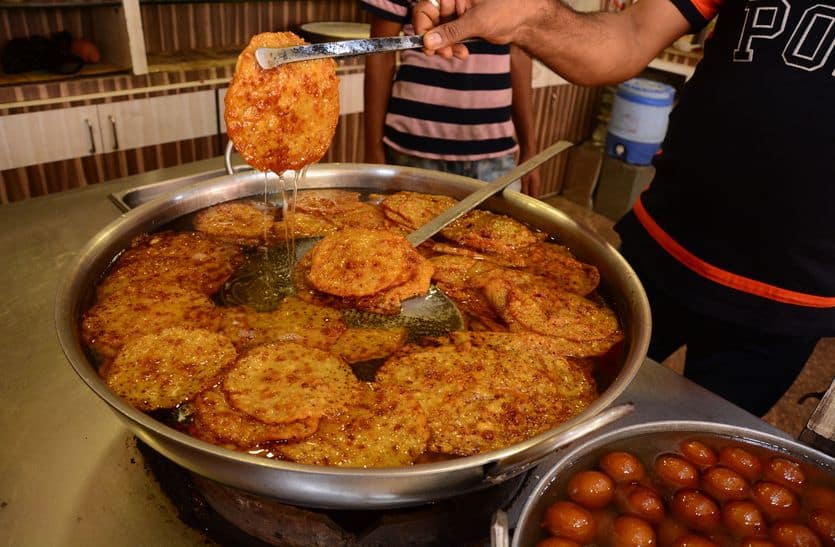 Although malpuas are rather heavy on the stomach, no one can eat just one. When served with Rabdi, they become much richer. It is the ultimate sweet lover's pleasure to indulge in these little 'pancakes' covered in sugar syrup. Where to Try: Laxmi Mishthan Bhandar
4. Poori Aloo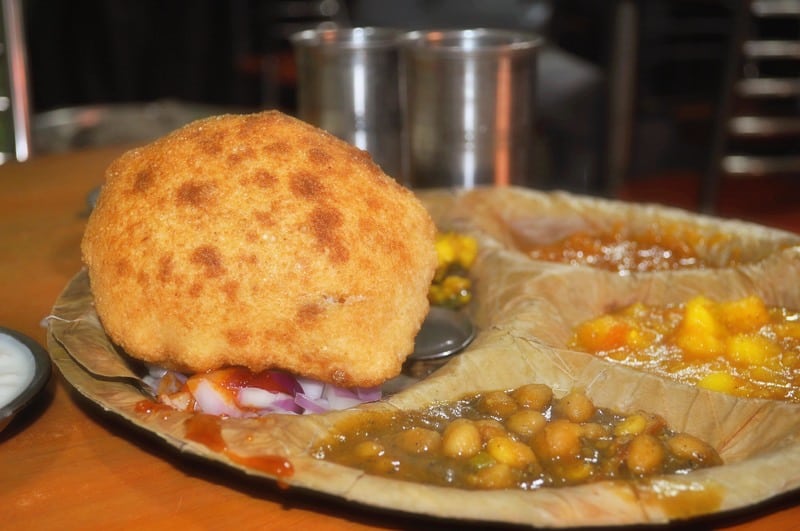 We have all had different types of puri and aloo at a lot of different places. But what makes this specific dish in Pushkar a must-try? It is the unique taste of the aloo curry made with curd that differentiates it from the rest. Where to Try: Shri Sarveshwar Sweets and Namkeen
5. Falafel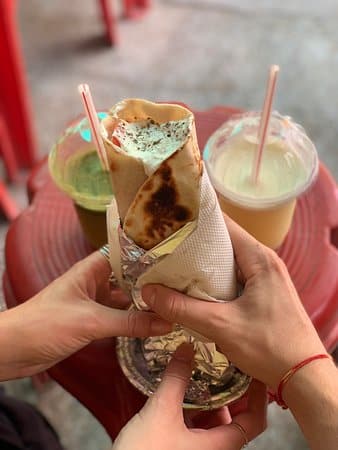 Pushkar has become a popular tourist destination for foreign visitors, which is why, in addition to Rajasthani delights, it is also known for its continental cuisines. Falafel and hummus wraps are available from a variety of street vendors. Where to Try:Pawan Restaurant
6. Dal Baati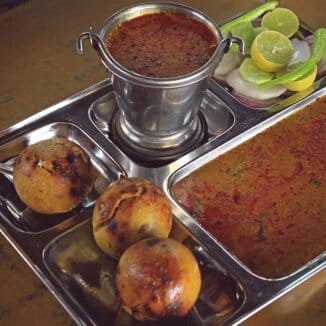 Baati, traditionally regarded as Rajasthan's staple meal, is served along with Dal and Churma and comes in a variety of flavors and proportions. Baatis in Pushkar are fairly large, and they're dipped in desi ghee and presented in a plate. Where to Try:Pooja Restaurant
7. Makhaniya Lassi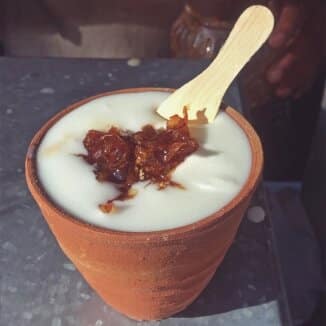 Gulkand is a delicious caramelized preserve of rose petals, is popular in Pushkar. You get to try this unique lassi, which is made with a special combination of mawa, yogurt, and gulkand. Where to Try:Marwadi Lassi Pushkar has become a town on the edge of the Thar Desert in Rajasthan. Here is all you need to know about visiting Pushkar.