Planning a trekking trip to the mesmerizing hill station – Manali? A paradise for food lovers and nature lovers! It is a prominent hill station offering jaw-dropping views, enticing landscapes, and off-course the lips-smacking culinay delights! Apart from the ultimate comfort foods like Kadhi Chawaal, Momos, Samosa, Gulab Jamun, and Noodles Manali has to offer various other scrumptious dishes. Believe us, a trip to this pleasing place is totally incomplete without tasting its best-loved and authentic street food. And let's be honest, you've been enjoying watching those pictures of mouth-watering dishes from the mountain top. You've been wanting to experience the "Yeh Jawani Hai Deewani" feels all your life! Hence, we've pulled out a list of 8 best-loved foods that you must try whenever you are visiting this beautiful hill station.
1. Khatta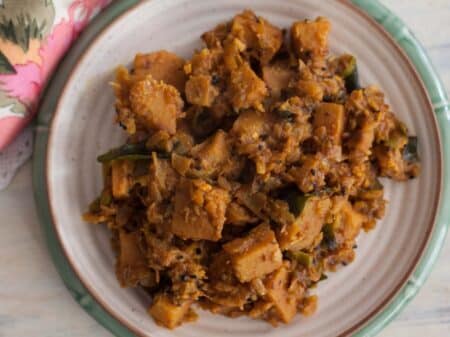 Khatta is one of the popular street food that Manali is truly proud of. It is a delectable mix of Pumpkin, Amchoor powder/dry mango powder, and Boondi known as fried crisp little balls. The common and easily found delight of the Himalayan region is full of true and tempting flavors.
2. Babru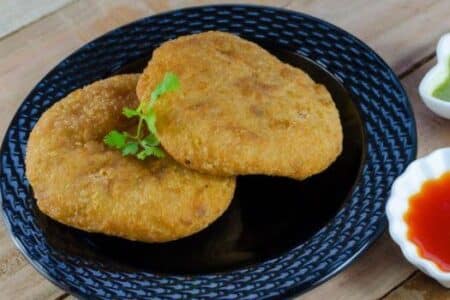 If you're fond of the amazing age-old snacks kachoris then you must try this popular dish of manali. As Babru is one such dish that belongs to the Kachori family. Just like our crispy Indian snack, Babru is a delightful preparation of soaked black gram paste which is then formed into a dough. The deep frying of its small pieces brings our the heavenly aroma and flavors of this tasty dish.
3. Patande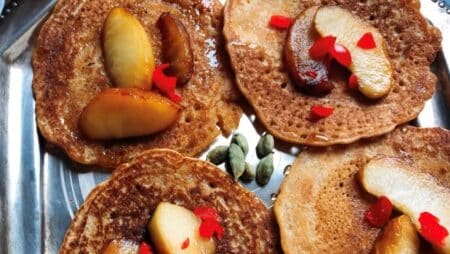 Kullu Manali has got everything in store for foodies starting from savory foods to simply delightful desserts. If you've been a big time sweet fan then Patande is just for youuuu! It is sure to satisfy your hunger when you're craving for something sweet. Patande is common breakfast item of the Himalayan region that consists of wheat flour, milk, and sugar. These are popularly known as Himachali pancakes or crepes which are easily available on the streets of Manali.
4. Bhey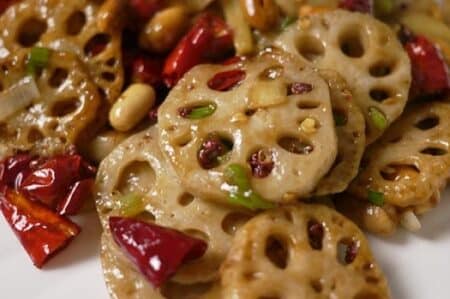 Bhey is an alluring platter prepared with thin slices of lotus stem and lots of masalas. People are fond of this tasty preparation streaming lotus stem slices and then sauteing them in the mixture of herbs, gram flour, and spices. This nutritious to the core dish is famous due to its particular and distinctive flavors. However, the delectable stir-fried lotus stems platter is unique and is accessible in dhabbas, restaurants, or food places in Manali.
5. Mittha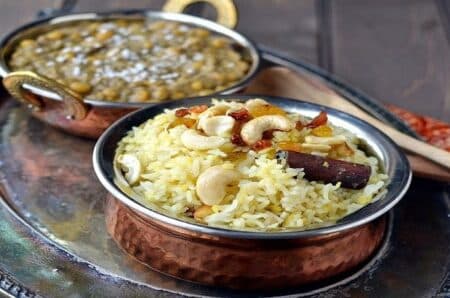 Kullu Manali is proud of its sweetest and tastiest delicacy – Mittha. The tempting mixture of rice and raisins garnished with some dry foods is nothing less than heaven served on a plate! The rich flavors of this dessert is sure to give your taste buds a sinful experience and an unforgettable treat!!! Do not forget to try this popular and delightfully delicious dessert whenever you visit Kullu Manali. You'll find all the Manali eateries serving this tasty dish.
6. Aktori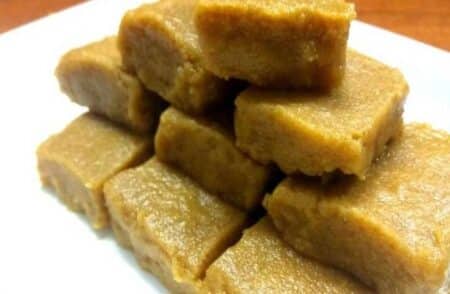 Sweets are always welcomed whether it's celebration time or festival time, isn't it? Manali is not behind when it comes to the toothsome festive preparation. The famous Aktori cake is prepared here from elements of buckwheat. Aktori is one of the best street foods available during the festive season and is famous palatte of manali's local flavors. The flavorsome cake is full of goodness of ghee and nutrients, and is healthy without a doubt.
7. Chana Madra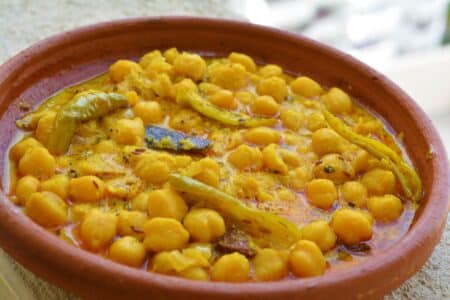 Chana Madra originally comes from the Chamba district of Himachal pradesh. It is yet another famous street food that will be sucessfull in satisfying your taste buds. The dish is a mix of garlic, onions, ginger, tamarind, cloves, coriander powder, white chickpeas, and various other spices. The rich and aromatic white chickpeas curry and thick yogurt gravy is totally mouth-watering. We bet that once you smell it you cannot say no to it for a lunch, dineer, or as an evening snack.
8. Tudkiya Bhat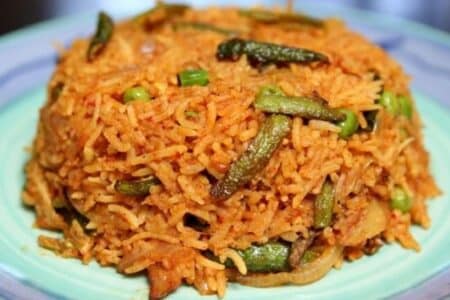 Aren't we all fond of biriyani or pulao? These are the comfort food dishes and are distintive in its own style. Tudkiya bhat is one such famous platters and a must-have rice dish of Manali. It comprises of vegetables, rice, lentils, potatoes, gralic, onion, tomatoes, yogurt, and spices. The authentic Himalayan pulao has a distinguished spicy taste to offer. This appetizing dish tastes best with mashed dal and few drops of lemon in it. Let us know if we forgot to add any of the popular foods of the hill station in this list of best-loved foods. Moreover, with the ongoing Covid-19 pandameic if you're planning a get together with your friends or family to this pretty hill station don't forget to double mask yourself. While you're enjoying with your loved ones don't forget to follow all the necessary precautions 🙂