Gather around foodies because cheese is in the air! And here are some of the easy cheesy dishes you can cook at home. Food made in cheese is the most ultimate comfort food. We have the tastiest cheesy dishes that you can easily make within minutes at your home. In addition to all our love for cheese, there are also a few notable health benefits related to it that we should know about. If you need an excuse to eat cheesy food everyday, use these to convince your mom:
Cheese is a great source of calcium, fat, and protein.
The cheese which is made from milk is rich in nutrients and omega-3 fatty acids which are an essential part of our body.
So enjoy your cheese guilt-free from now! And don't hesitate to have a cheesy cheat day (if you are anything like us then probably for the whole cheat year). Another fun fact is that 4th June is observed as National Cheese Day! A whole day dedicated behind one of the most amazing foods of all time. Isn't that amazing?
8 Easy Cheesy Dishes You Can Cook At Home
There is no rocket science to prepare a cheese sauce and have it with crunchy nachos. Anyone can make the perfect cheese sauce without putting in much effort. Ready-made crispy corn nachos with a yummy cheese sauce are the best combination. P.S: Go one step ahead and add other toppings like salsa and beans to your nachos. You can use the same sauce to pour over the fries.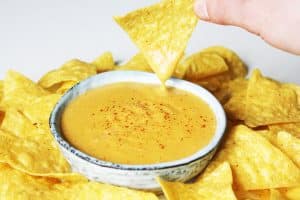 Fries is the most common and loved food dish of all time. Pouring a cheese sauce over normal fries just takes it to another level. Hungry or not we can bet that after having one bite of the cheesy fries you won't be able to stop yourself from having more. P.S: Consume it quickly when it is hot and before the crispy fries get soggy.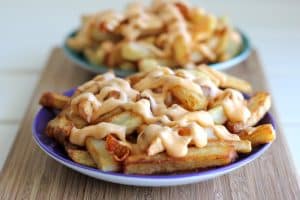 These cheese-filled golden brown poppers are perfect at the same time addicting snack. It is a snack full of flavor, easy to make, and loved by all age groups. Another plus side is that you can add corn, jalapenos, olives, etc. P.S: Make this the next time you are hosting a party they are known to be a crowd-pleaser.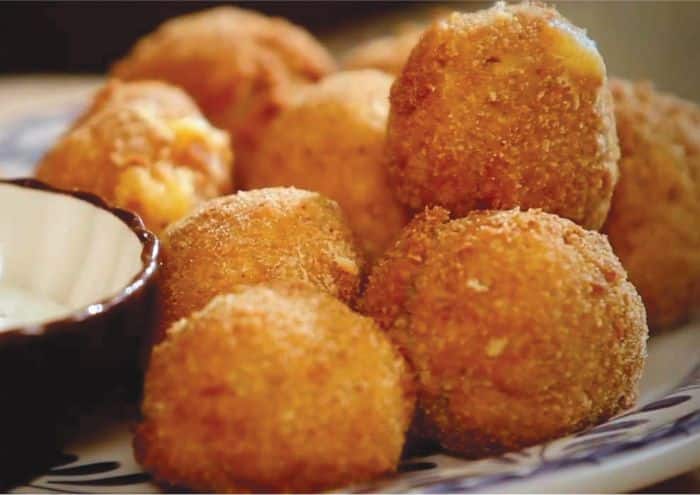 Bread with cheese is another one of the food combinations in heaven. Cheese strings oozing out of hot warm bread makes us all hungry. A grilled cheese sandwich is the most simple yet tasty dish that you can make without much of an effort at home. P.S: Indulge in it with ketchup and chips.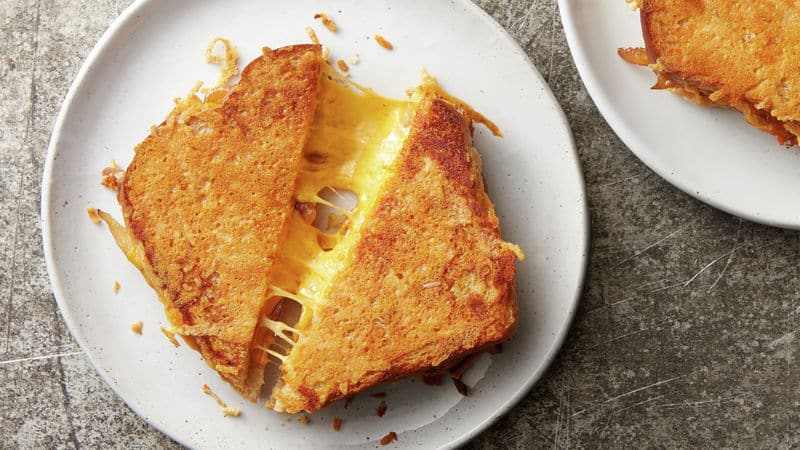 One can never go wrong with the classic combination of mac and cheese. Many consider this as a side dish but a bowl of mac and cheese is perfect to indulge in after a very long day. It is the best comfort food. P.S: Add some oregano and chili flakes to give a twist to your classic mac and cheese and have it with a coke.

Whoever invented garlic bread has hands down made the world a better place. The flavor of garlic, bread, and cheese all cooked together is all you need in your life. After all it the lifetime unlimited supply of garlic bread is all you need to survive in this world:P P.S: Have it with a cold beverage.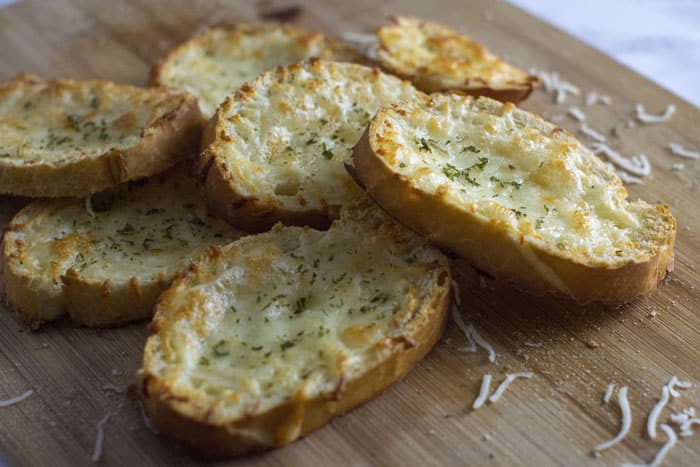 Want to give a desi twist to your everyday cheese? Try this adding cheese to the normal version of paratha at home. Imagine tearing through the cheesy layer stuffed into your hot paratha and eating it with that khatta achar it would be so yum! P.S: Add some butter to the top of the hot paratha.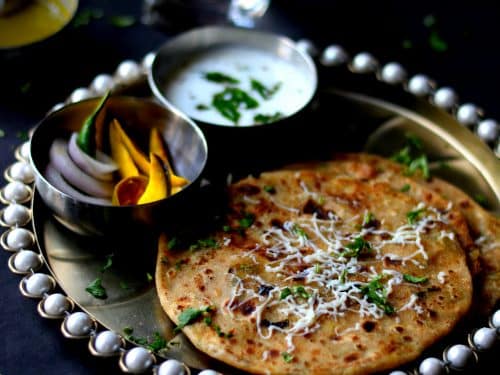 Last but the yummiest of the desserts made from cream cheese is a cheesecake. Making a cheesecake at home may look like a hassle but that is not true. Cheesecake is one of the easiest things to make at home. Additionally, it is cheesecake it can never disappoint. P.S: Try classic or chocolate cheesecakes with fresh strawberries.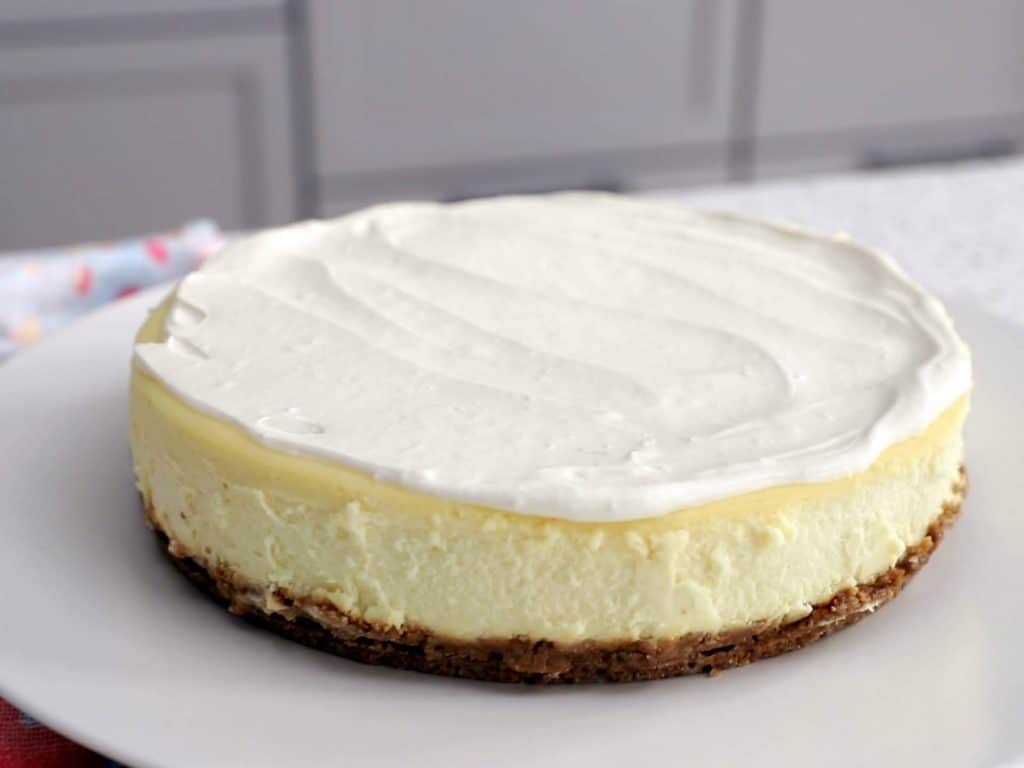 After writing all these cheesy dishes I can't wait to make and indulge in any one of the above dishes! What about you guys? Was this a cheeeeessyyy enough for your cravings? If yes, then let's just say yes to all the cheese!