Do you have a sweet tooth but you are guilty of eating sweet food a little too much? Are you looking for a substitute for your sweet cravings? If yes, then jaggery can come to your rescue. Jaggery commonly known as Gur is obtained from raw and concentrated sugarcane juice which is unrefined sugar. It is highly beneficial during the winters as it produces heat in the body. So, we have curated a list of the benefits of eating jaggery in winter for you.
Benefits Of Eating Jaggery In Winter
1. Treats Common Symptoms
Jaggery has hot potency which builds up heat in the body and maintains body temperature. It has the capacity to fight the symptoms of cold and flu.
2. Purifies Blood
Jaggery offers to purify the blood when consumed regularly but in limited quantities. It maintains total hemoglobin count and cleanses the blood leaving a healthy body.
3. Immunity Booster
Gur is rich in antioxidants, minerals, and vital vitamins. It is a natural sweetener that boosts immunity and resistance against infections. It prevents constipation and improves digestion.
4. Body Cleanser
One of the main benefits of eating jaggery in winter is that it removes the unwanted particles from our body. It is helpful in cleaning our respiratory tract, lungs, stomach, and food pipe which proves to be a natural cleansing agent for the body.
5. Controls Blood Pressure
It has potassium and sodium which helps in maintaining the body's acid levels. Hence, the normal level of blood pressure is sustained.
6. Alleviate Joint Pain
Jaggery offers to strengthen the bones and prevents health conditions that help in easing joint pain. Eat some jaggery with a piece of ginger every day to prevent joint and bone problems.
7. Source of Energy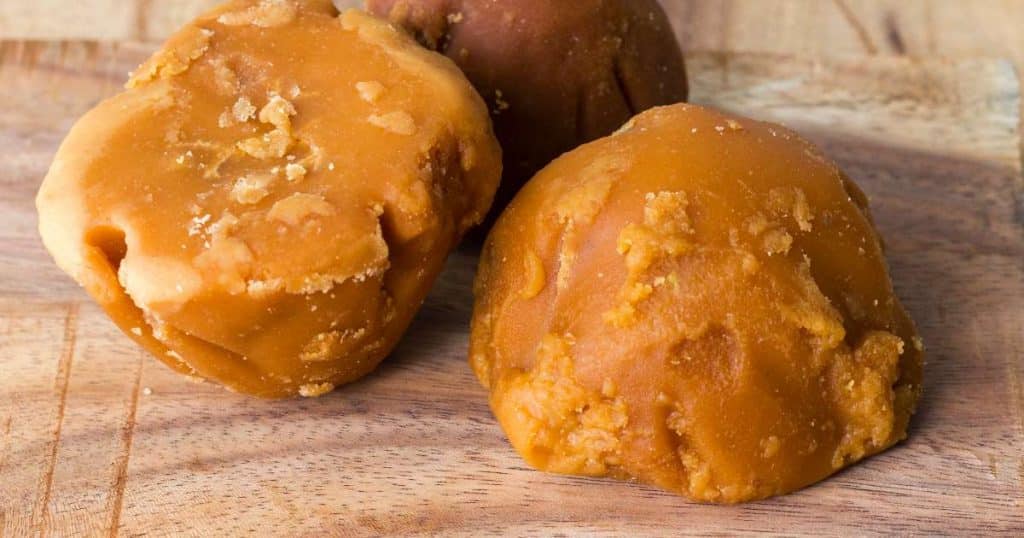 A complex carbohydrate that gives energy to the body for a longer time. It is a good source of preventing fatigue and other weakness in the body.
8. Improves Intestinal Health
Jaggery helps in boosting intestinal health due to the high magnesium content present in it. This acts as a detox by flushing out the toxins from the body. While going through these reaping benefits, you might be wondering how to savour your sweet dishes with jaggery instead of sugar. Indeed, here's the catch. Gur is an alternative but it is also useful in preparing many Indian desserts which give a distinct flavour and delightfulness.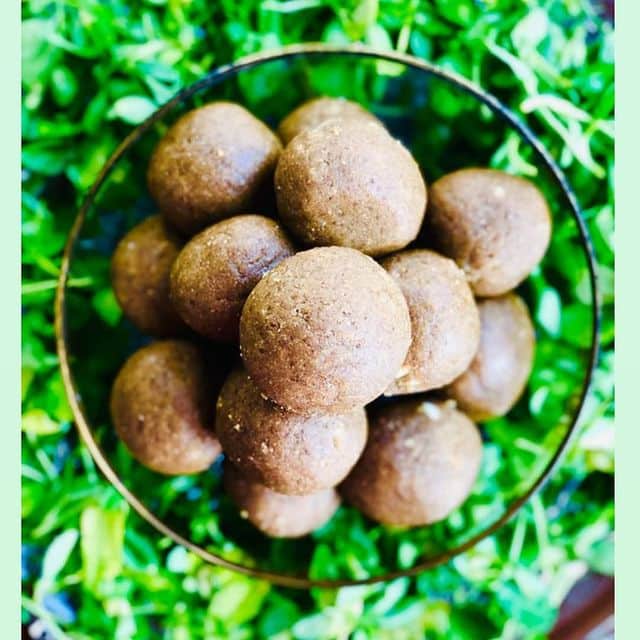 Add a piece of jaggery to your diet after having your winter comfort food this season. Load some desi ghee on the heavenly gur and relish it with some hot chapatis. So, what are you waiting for? Go and have some, if you are tempted already.