Do you absolutely love smaller or larger proportions of rice in your meals? But you are worried about the number of carbohydrates present in them? Don't worry! We've absolutely got you covered with this. We have curated a list of different dishes you can make with brown rice. Brown rice is earthy and has a nutty and chewy flavor. This heart-healthy whole grain is high in demand due to its amazing and myriad health benefits. There are many magical qualities of this unrefined grain. i.e It is richly nutritious, high in fiber and manganese, rich in anti-oxidants and natural oils, and also helps in controlling the blood sugar levels of the body. To add to your excitement, we would also like to tell you that there are different varieties of brown rice to choose from!
Brown Rice Dosa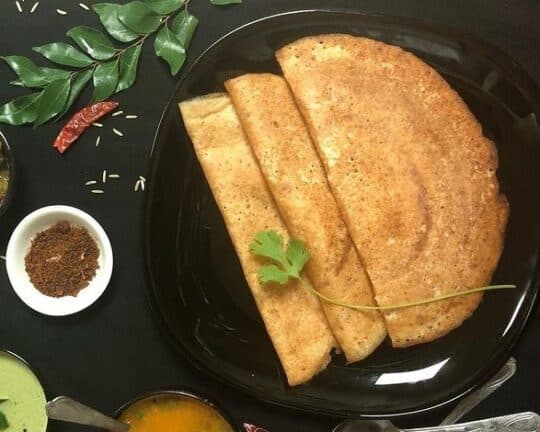 How about some healthy, vegan, gluten-free, soy-free, and delightful south Indian dish? Yes, you can have a quick brown rice dosa for breakfast, lunch, or dinner. This nutritious dish is crispy around the edges and is also delicious with the nutty flavor of brown rice.
Mushroom Brown Rice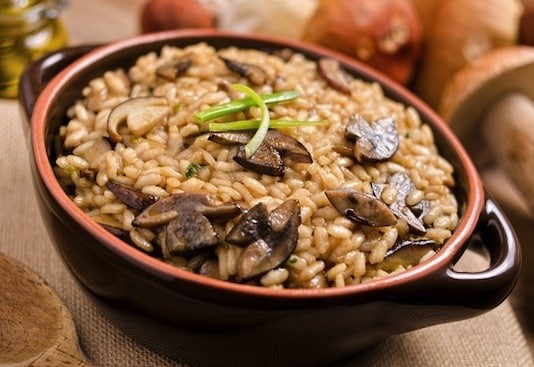 If you are fond of flavorful mushrooms then this dish can become the first preference for your meals. Mushroom brown rice is made of rice infused with caramelized mushrooms. It can be a whole meal by itself.
Brown Rice Salad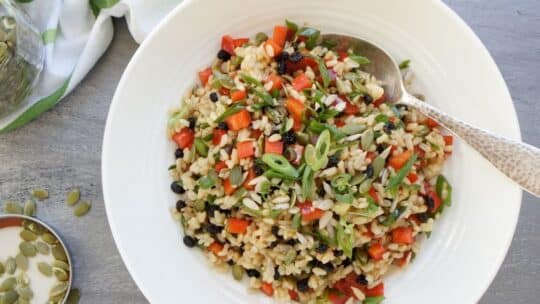 For all the salad lovers out there, we have got you a nutritious option of brown rice salad. It is a refreshing and easy dish and will not disappoint you with the tasty honey lemon dressing on it. It consists of spring onions, edible seeds, diced capsicum, and beans. You can also toss your favorite veggies into it.
Vegetable Brown Rice Fried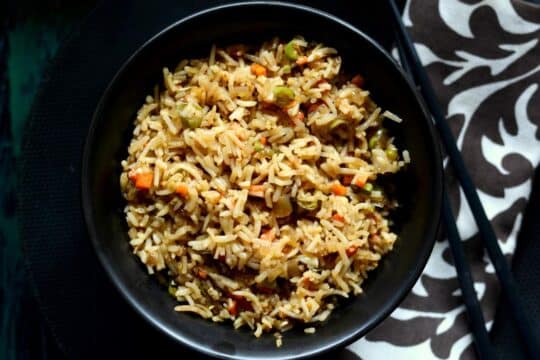 This vegetable brown fried rice can be a wonderful way to incorporate this healthy grain into your diet. Freshly diced vegetables, soy sauce, garlic, ginger, and rice vinegar makes a perfect bowl of the meal. Garnishing it with some spring onions will taste wonders.
Veggie Brown Rice Stir-Fry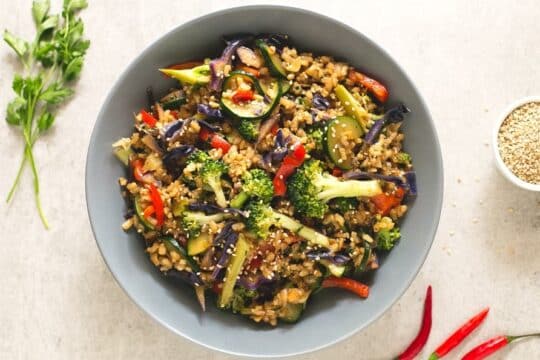 If you are a big-time foodie who loves to incorporate vegetables in the meal, then this dish can become your best friend. Choose your favorite ingredients such as vegetables, spices, sauces, and toss them in a pan with a handful of soaked brown rice. The delicious vegetable brown rice stir-fry is ready and you are good to go!
Coconut Brown Rice Pudding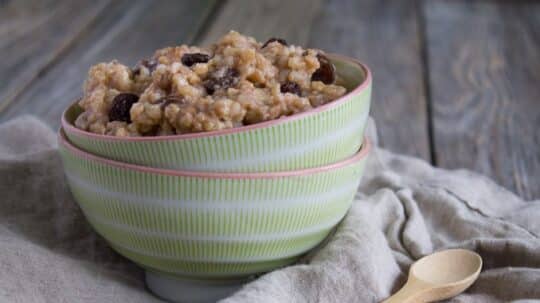 A tasty addition to your sweet table. Coconut brown rice pudding is a vegan-friendly and gluten-free dessert. The dish calls for a handful of easily available ingredients such as coconut milk, brown rice, maple syrup, and some whipped cream(optional). Stir in some almonds and raisins for the extra crunch and texture.
Brown Rice Pulao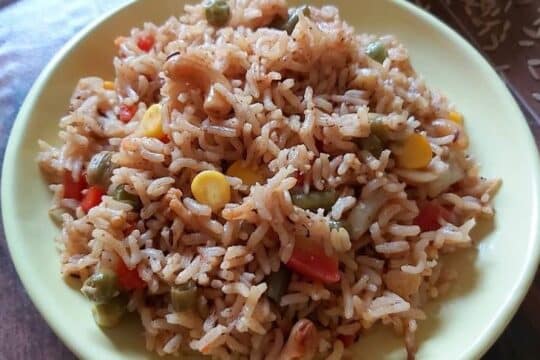 If you love to savor rice dishes more, you can always opt for a healthy brown rice pulao. It is an easy main course dish filled with the goodness of vegetables and unrefined rice grains. We are sure that this delicious recipe will definitely inspire you to cook brown rice more often.
Sweet Brown Rice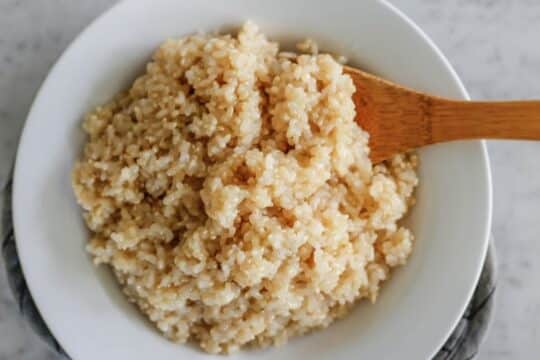 Demolish your sweet cravings with this delightful dessert dish. Sweet brown rice is softer and chewier which is rich in minerals, fibers, and plant-based protein. It does not consist of any refined sugar and is a creamy and gluten-free dish. The magnificent rice grain also aids in weight loss as is proven to be a nutritious food for babies as well. Tell us your most favorite rice dish from these different dishes you can make with brown rice. Have a RICE day:)