Hello dear health freaks,
Do you love eating food that has generous effects on your health as well as the quality of life? Are you absolutely fond of creating and maintaining a healthy lifestyle? You also aim for color and variety on your plate which is equally nutritious. If yes, then we are here with a list of the best books on healthy eating for you which will help you make healthier choices in life. These books will inspire you to create delicious recipes that appeal to your tastebuds and align with your wellness goals.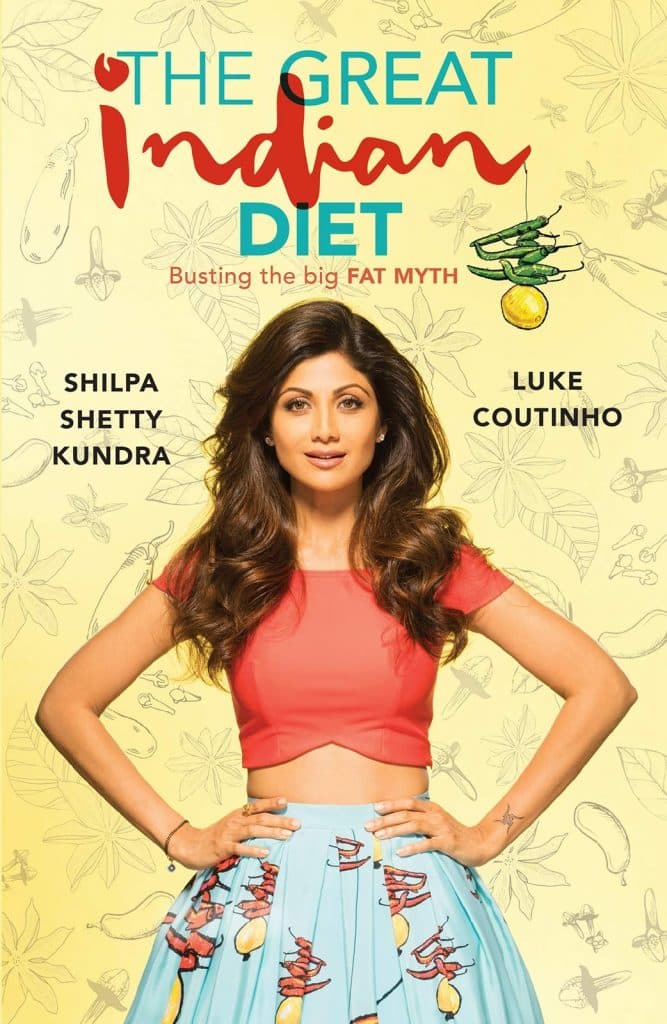 If you are a health-conscious person and are undoubtedly inspired by the abundant items available in the Indian kitchen then this book would definitely inspire you more. The book is written by a food enthusiast and a health-freak, Shilpa Shetty, and a health expert and holistic nutritionist Luke Coutinho. This is one of the best books on healthy eating and has a beautiful compilation of our native food products. The book emphasis on the food items that we regularly use in the Indian kitchen which has extraordinary nutritious values. It's an informative cook-book that elaborately talks about the various categories and nutrition-content available in different ingredients. It also shows how the pulses, spices, grains or some basic food items can taste exceedingly taste well at an affordable price.
Grab the book here.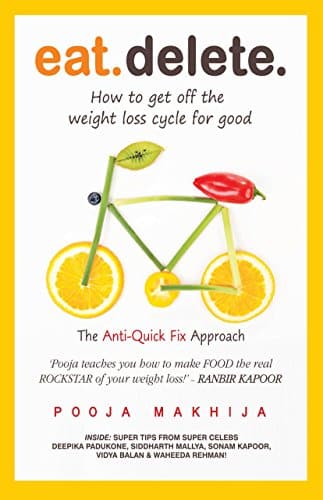 Are you struggling while running around in circles with losing and gaining weight? As it is not just about what's on your plate but is also about what's on your mind. Pooja Makhija who is a consulting nutritionist and clinical dietitian gives us a tract of food that is not something to be feared or abused. She gives us a combined mind-body holistic solution that is easy-to-use. Her firm belief 'A healthy body leads to a healthy mind' made her write this book where she teaches you how to make FOOD the real rockstar. She puts forward some tricks and tips with a scientific approach where you can eat, eat, eat, eat, eat to delete.
Grab the book here.
3. The Wholesome Kitchen
By Pooja Dhingra and Viddhi Dhingra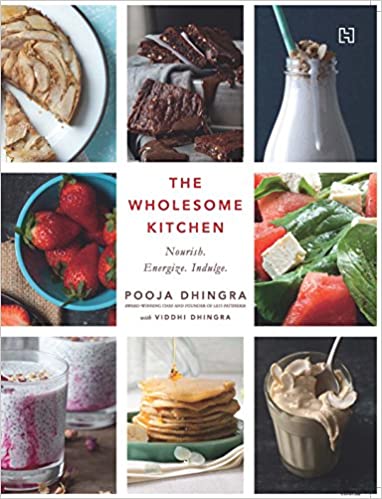 If you are someone who is looking for recipes that energize and nourishes your soul then you can lay hold of this book. The book is written by India's macron queen and one of the top chefs of our country, Poja Dhingra, and a leading nutritionist Viddhi Dhingra. They have written this book considering all the food items that can be consumed with pleasure and not with guilt. The book has a wholesome collection of recipes with a healthy twist. It encourages you to use locally sourced ingredients and offers advice, tips, and tricks for eating clean. Apart from the stunning photographs, the book provides easy peasy recipes including wholesome nut milk, salads, breakfast meals, smoothies, and appetizing desserts. A perfect book for delicious treats while having nutritional balance.
Grab the book here.
4. The Everyday Healthy Vegetarian
Nandita Iyer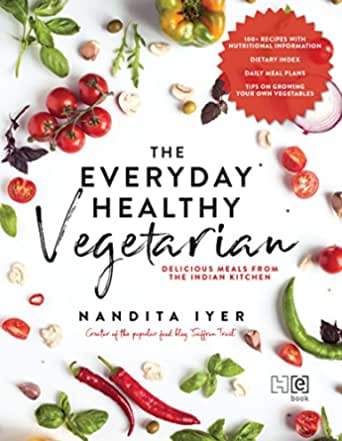 The rich vegetarian food can definitely add a factor of oomph to your plates and life-styles. Dr. Nandita Iyer, trained nutritionist, and self-taught celebrity chef offer over 100 delectable recipes in her book. The book s a fantabulous combination of myth-busting nutritional advice and fuss-free recipes that can be made by using everyday kitchen ingredients. She provides us with exciting ways of preparing the same old vegetables and fruits while ensuring that we get our daily dose of nutrients with our energy-filled diet. Not only this but the book wonders us with weekly meal plans, options of diabetic-friendly meals, vegan recipes, and gluten-free recipes.
Grab the book here.
5. The Vegetarian Athlete's Cookbook
By Anita Bean
One of the leading nutritionist and author Anita Bean offers this go-to health cookbook featuring 100 recipes including some vegan food options too. The book puts forward some delicious and easy-to-prepare recipes. These healthy recipes include – recipes for desserts, shakes, snacks, breakfast, and main meals. With full nutritional analysis, the author tells us to reach our sporting potential with all the vegetarian diet. It helps us discover what exactly should we eat in place of meat. The book is a perfect example of achieving goals while being physically fit and eating well.
Grab the book here.
Hope you found your dream book that sparks your comfort food choices which are healthy as well as flavourful. Let us know which book inspired you the most from these best books on healthy eating.