Hello foodie! Are you searching for different food dishes to tempt your taste buds? If you are a food experimenter, then this blog is cooked only for you. These dishes are truly appetizing and can add a new burst of flavor to your life. Amdavadis khavana shaukhin toh chej, so let's check out the new and different dishes to try in Ahmedabad. You'll be drooling till you reach the end of the blog!
New And Different Dishes To Try In Ahmedabad
1.
Garlic Knots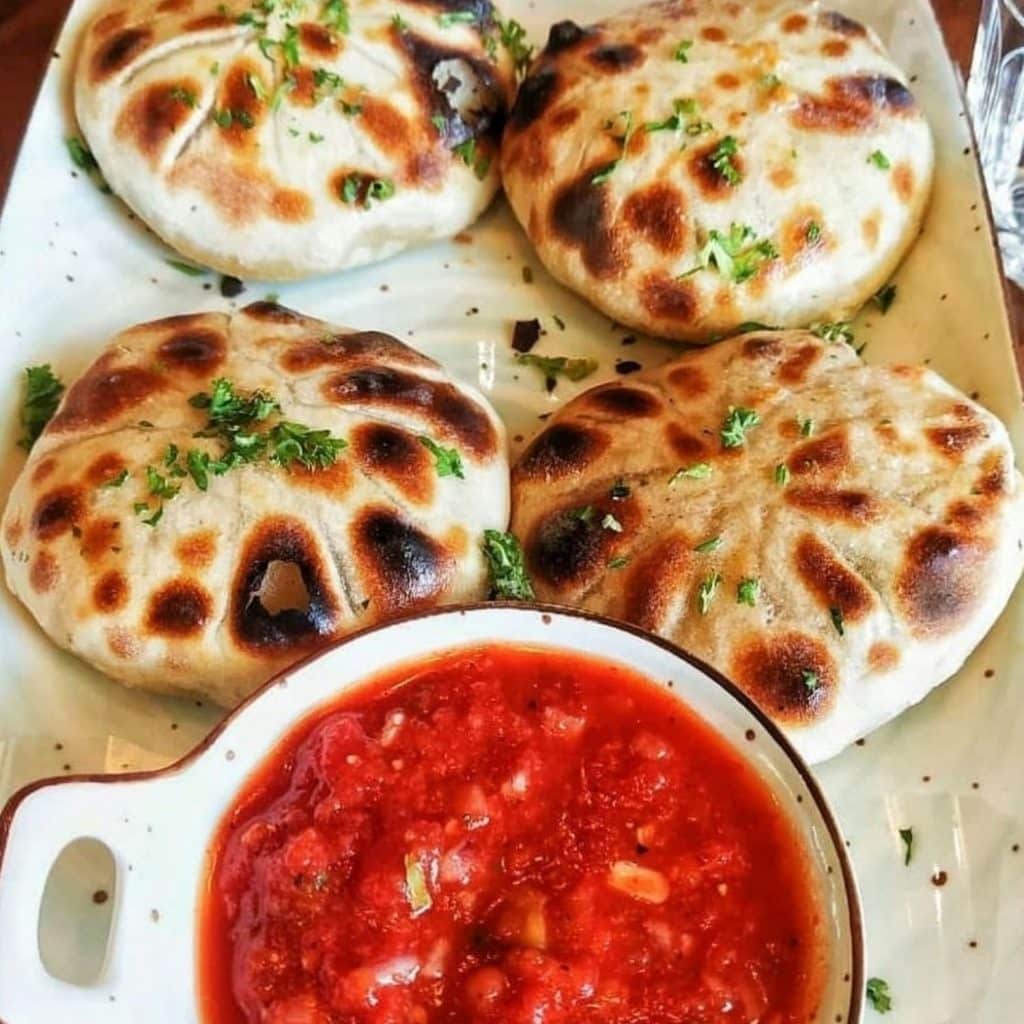 One ingredient that everyone loves? Garlic! We add more garlic to our plates quite often because it enhances the taste. These garlic knots are a bunch of flavorful surprises. In fact, the stuffing is so delicious that you would relish every single bite. Also, the sauce that accompanies the dish is equally tasty. Cost: ₹280 Try it from: Mexicano By The Bay
2.
Lasagna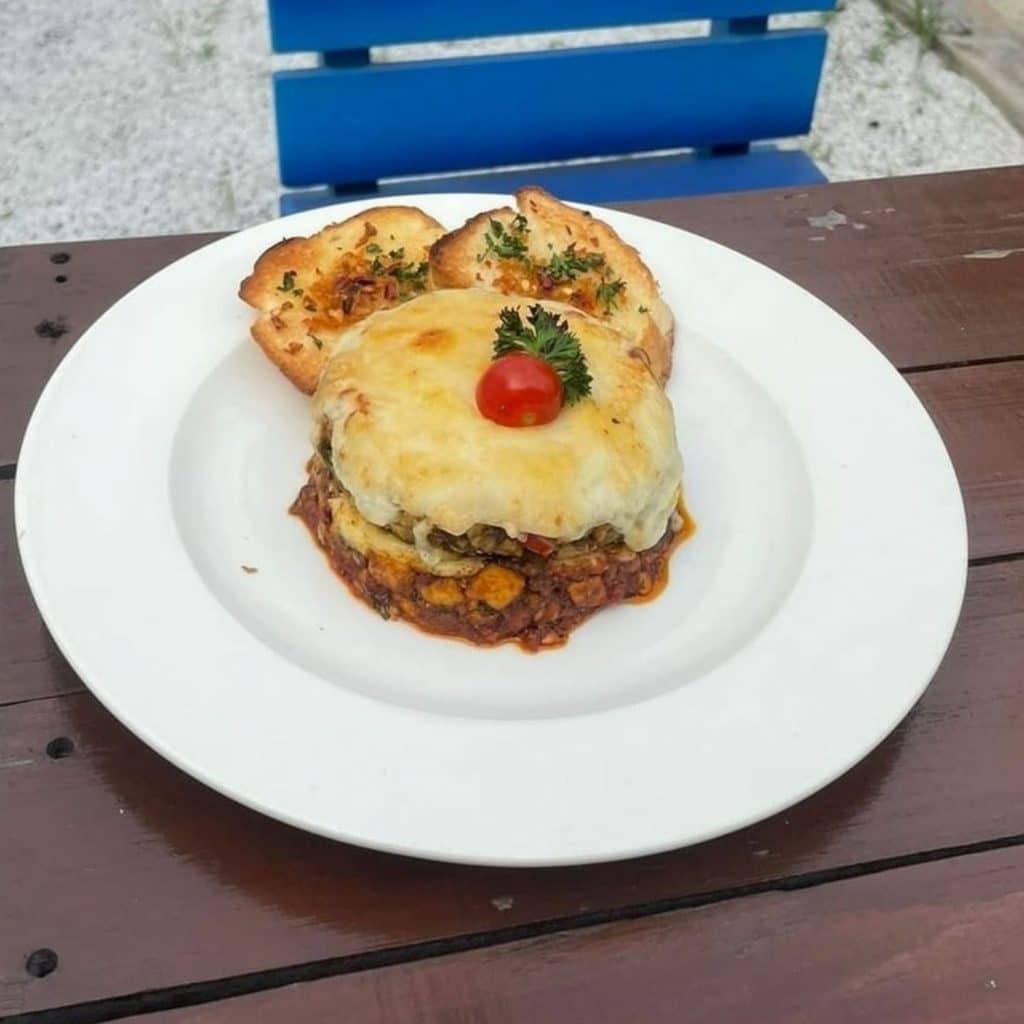 Lasagna comes in a variety of flavors and types. It is the best meal option and is enough to fill your stomach. Also, many options are available across the town to choose from. You can always order a dish of lasagna and experience a different taste altogether. Cost: ₹300 Try it from: Madness Of Maharajas
3.
Bao Buns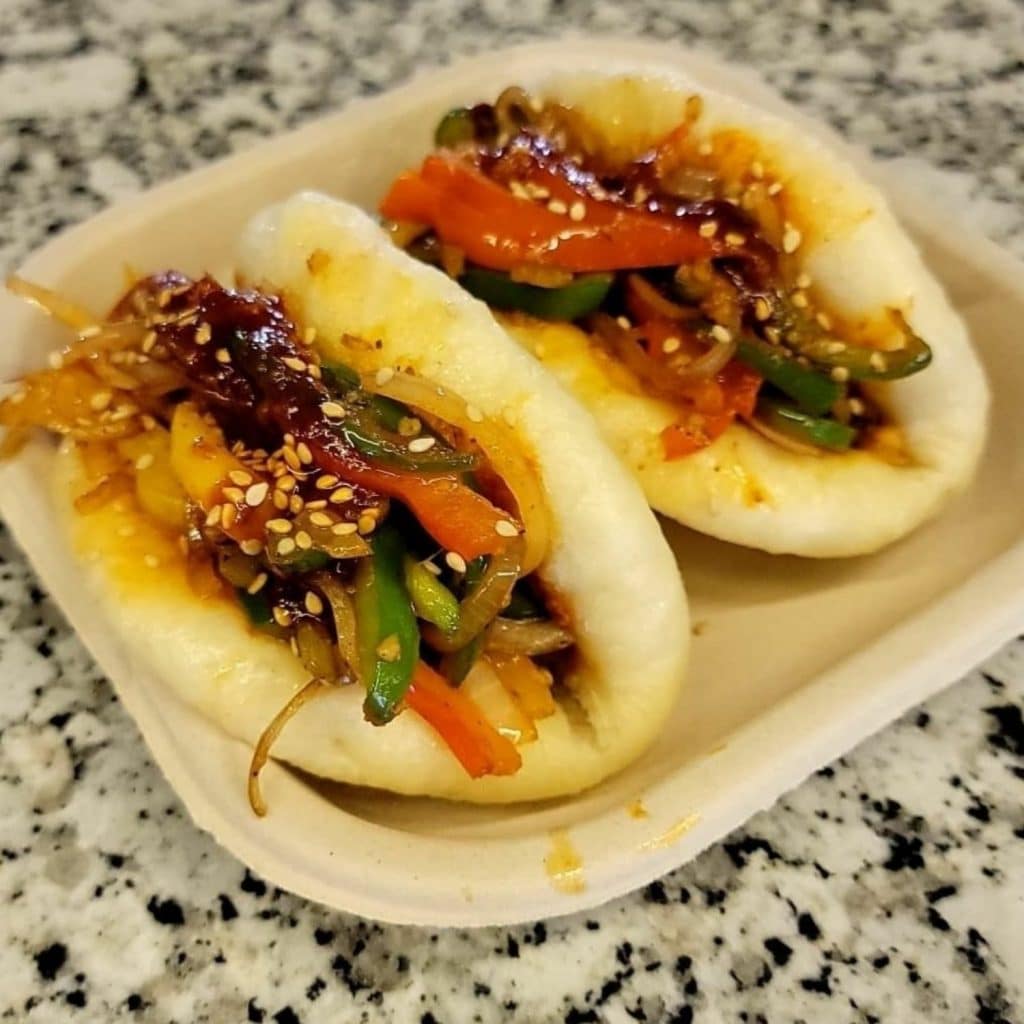 Bao Buns are traditional Chinese cuisine. If you are a Chinese food fanatic, this dish is worth trying out. Stuffed with veggies and sauces, this dish is irresistible. Moreover, one piece is enough to satisfy both your hunger and cravings. And, the dish contains authentic Chinese taste which is surely tempting. Cost: ₹210 Try it from: MobilEAty
4.
Moroccan Salad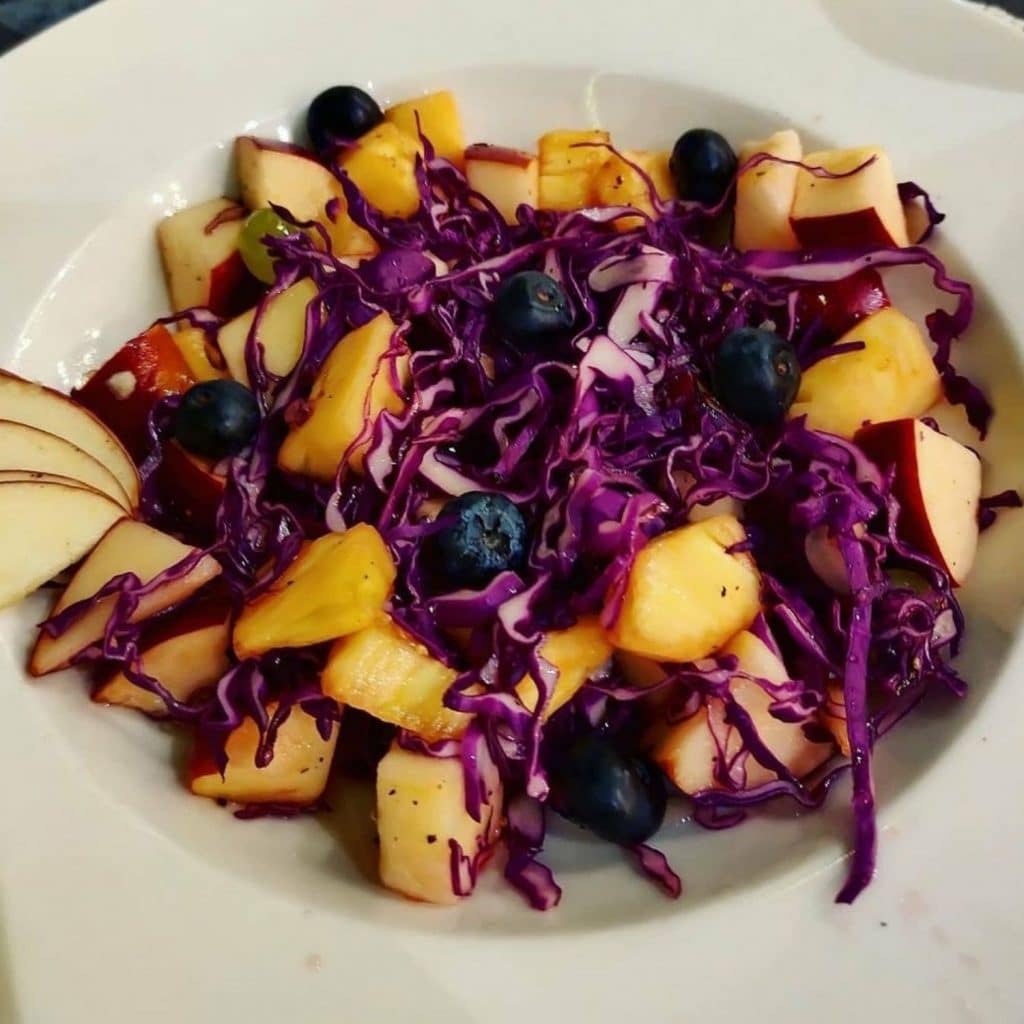 Hey health freaks, we hear you! Presenting Moroccan Salad that is healthy for your body and tastes delicious. In fact, it is the perfect sweet and sour match. The dish contains an assorted batch of fruits, topped with berries. In fact, this tastes so delish that you would want to try more salad options. So, it is an innovative dish that Ahmedabad has to try. Cost: ₹230 Try it from: Falashin Juices And Dishes
5.
Spinach Rice With Argentinian Curry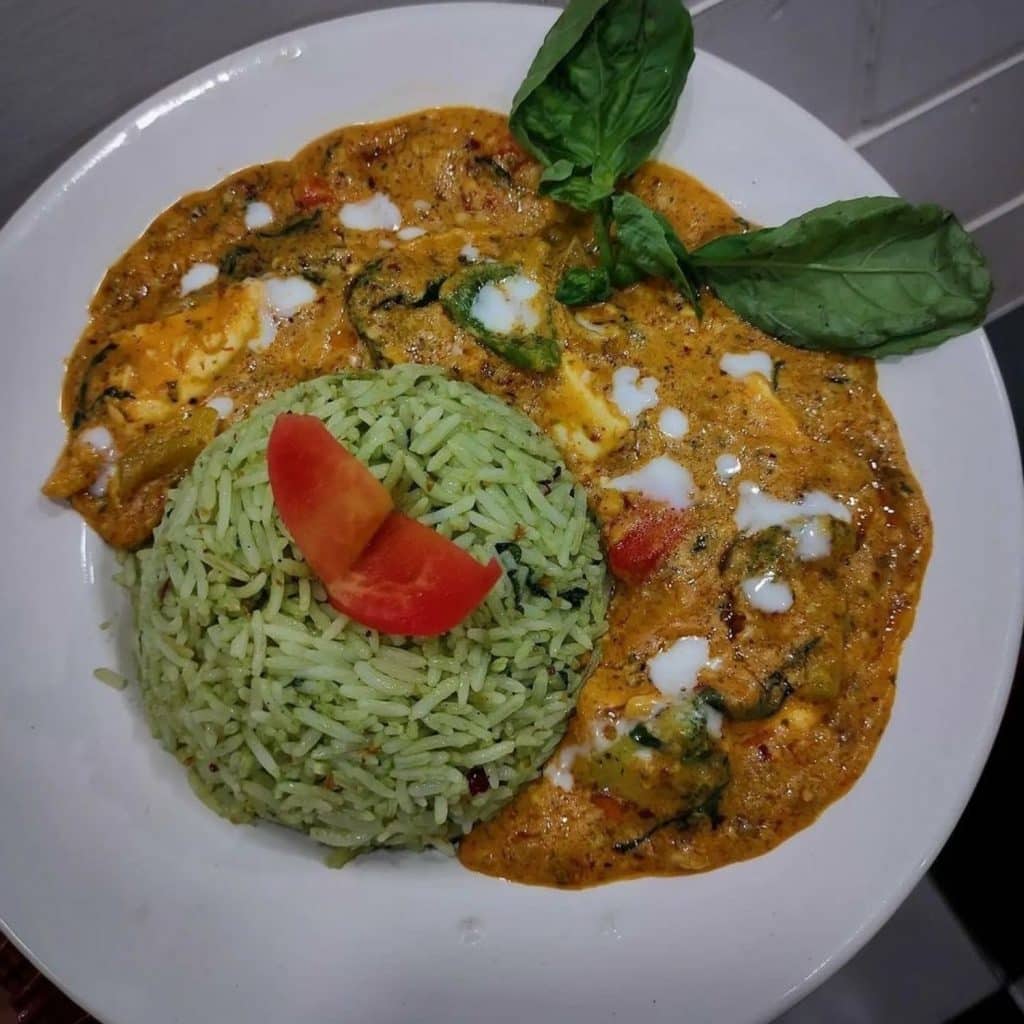 You guessed it right! The name and dish both are equally fancy. One glimpse of the cuisine is enough to tempt you! Blended in authentic Argentinian spicy flavors, the curry is a burst of new flavor. Also, spinach rice is healthy and tasty. So, this cuisine is the perfect fit for your taste buds and Instagram stories. Cost: ₹290 Try it from: Cafe Pe
6.
Cheese Volcano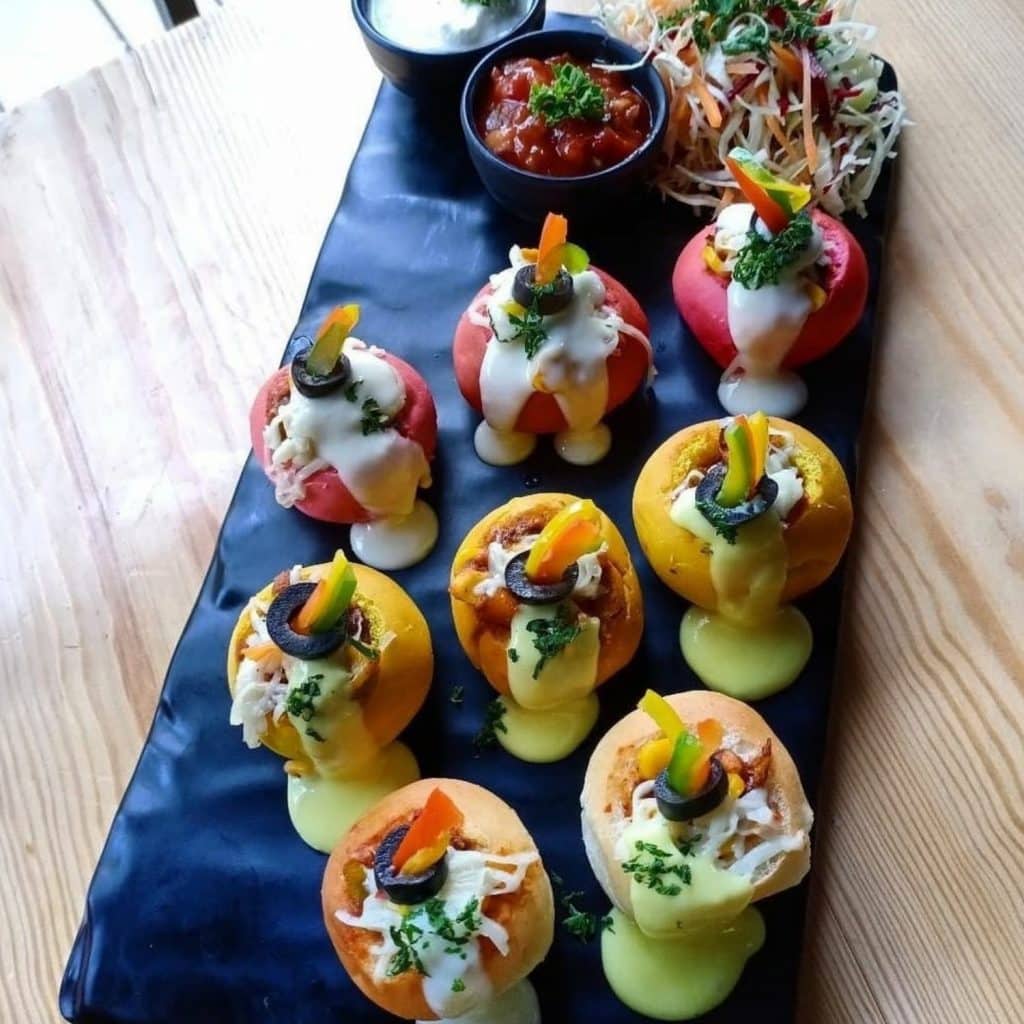 Aano toh photo joine j moh ma paani aavi gayu, haine? These colorful balls are filled with cheese, cheese, and only cheese. Also, a tinge of Mexican gravy is added to the balls to make it even more delicious. We're sure it is luring you to the cafe right now. Topped with olives, veggies, and cheese sauce, this dish is a stairway to a foodilicious heaven.Cost: ₹400 Try it from: Blackettle Cafe
7.
Kurkure Makhan Malai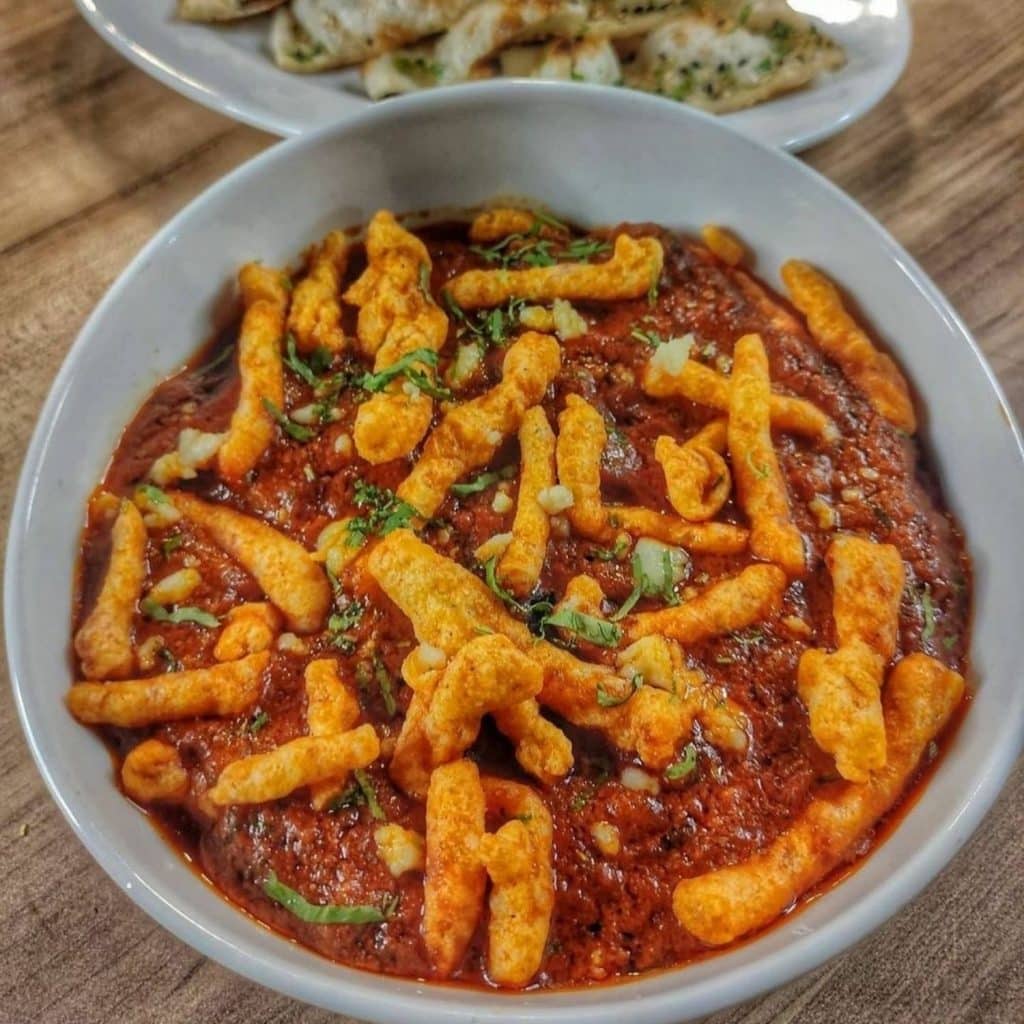 Kurkure in red gravy? A BIG YES. Trust us on this. Kurkure Makhan Malai is the next favorite dish in town. Blended in garlic, tomato, onion gravy and topped with kurkure crumbs, this dish is unmissable. Food experimenters, this is your cue! So, order it with naan to enjoy it to the fullest. Cost: ₹280 Try it from: Compass Kitchen
8.
Cottage Cheese Stakes With Cheese Rice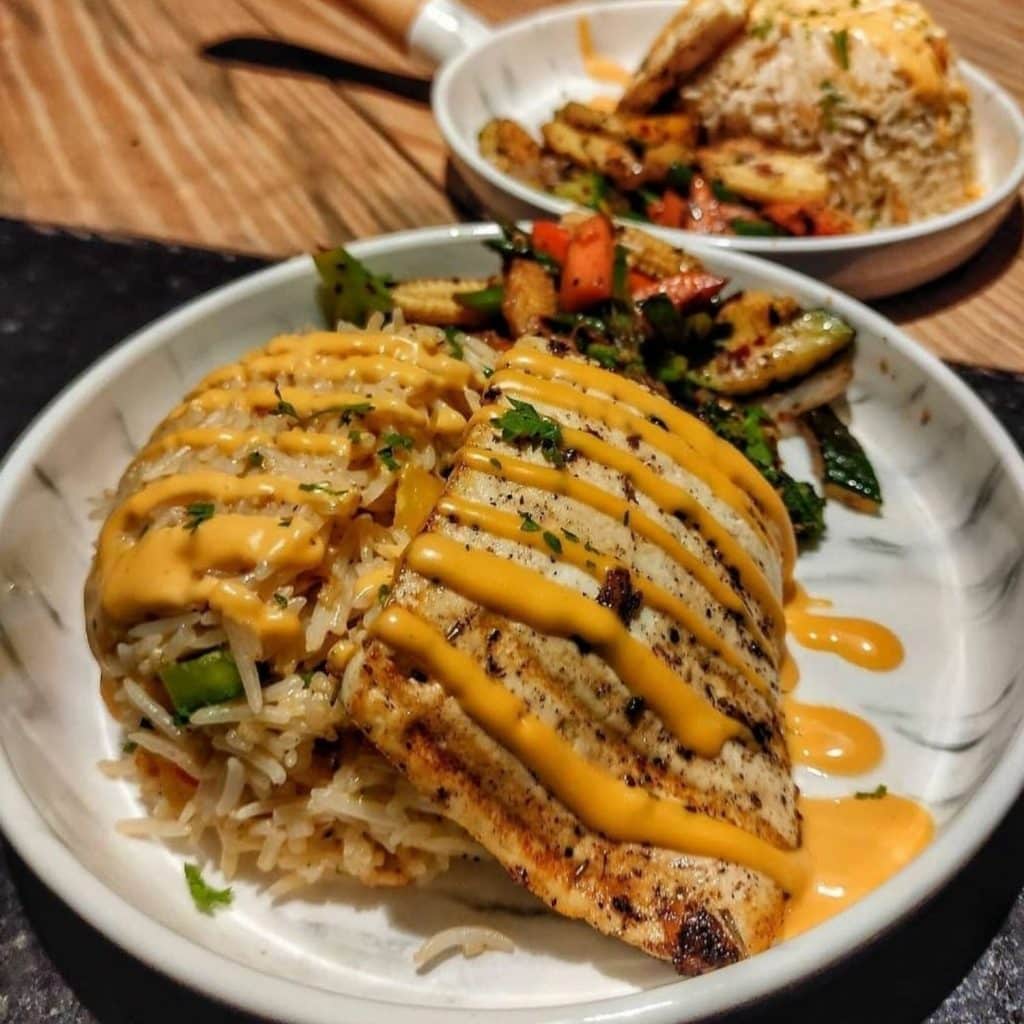 We cannot miss out on this dish if we are listing different dishes to try. Served with sauteed veggies, this cuisine tastes completely different. Wrapped in a cottage cheese layer, the rice is a perfect mix of cheese and veggies. Also, a dash of cheese sauce is garnished on the top to enhance the flavor. Cost: ₹350 Try it from: The Half Story
9.
Fryeo Tower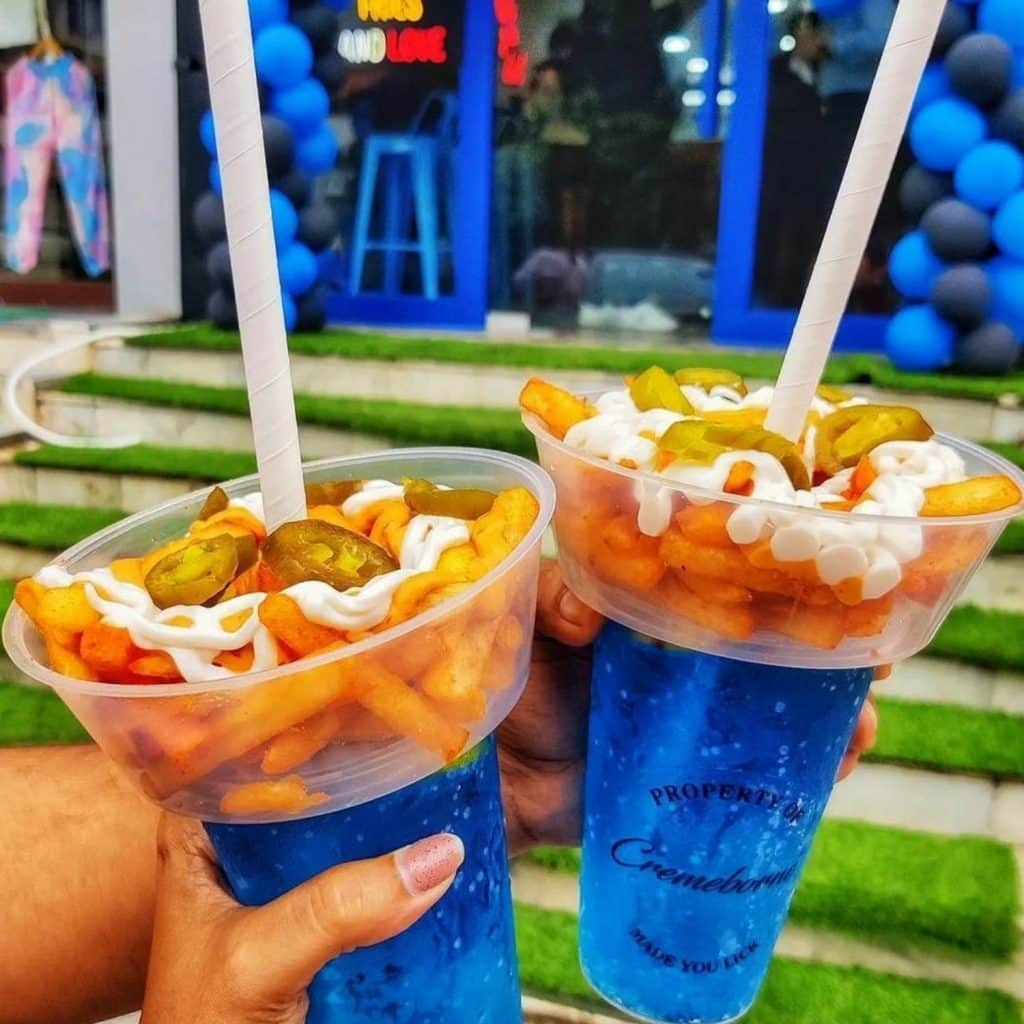 This instagrammable food dish is the most-loved in the city. One can add any fries of their choice with a mojito to pair it up with. It is a delectable combination that is worth trying out. Also, if you are not a mojito fan, you can add any shake of your choice to pair it up. We love how it looks and love it even more for how it tastes. Cost: ₹329 Try it from: Cremeborne
10.
Kartosh Krutosh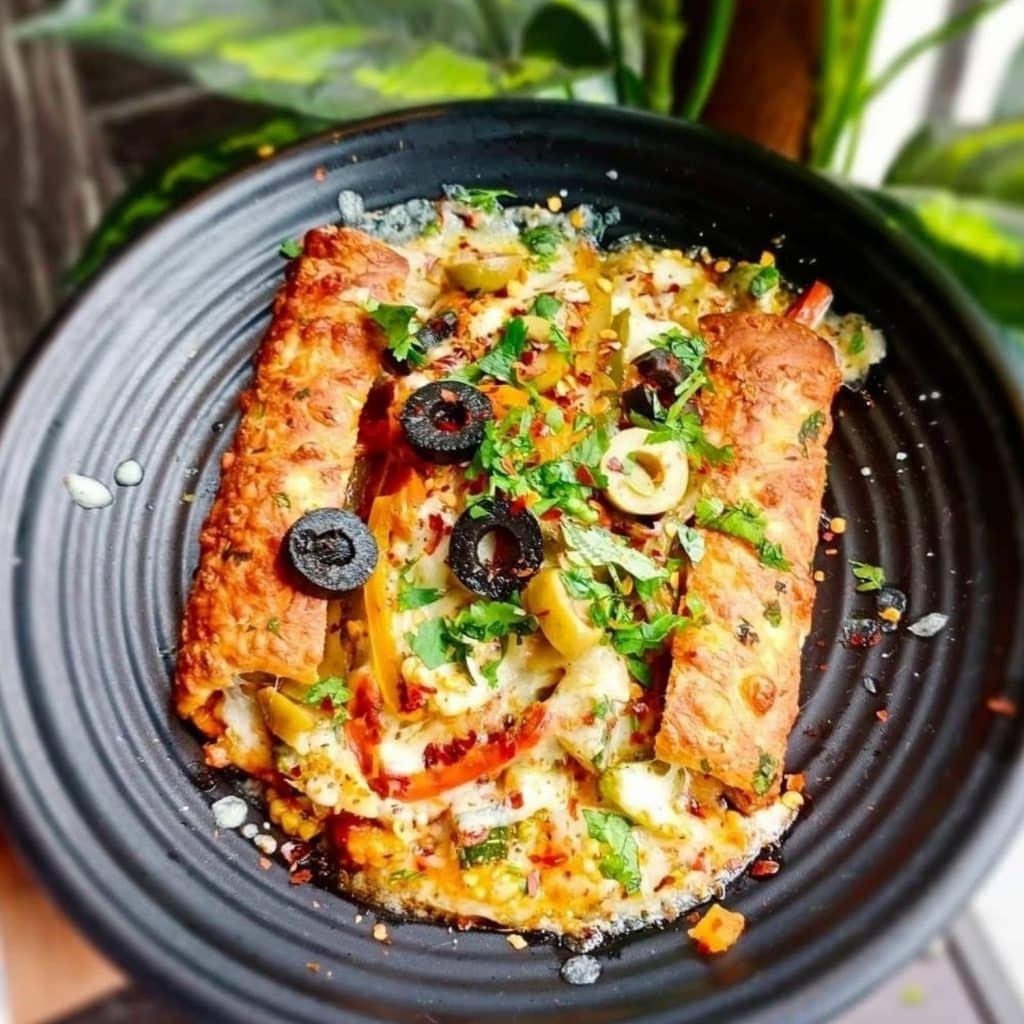 The famous Hungarian food joint in Ahmedabad, Kurtosh is receiving lots of love from amdavadis. If you are planning to visit the place, try out the Kartosh Krutosh. It is the best from the menu of course and surely deserves attention. And, it is enough for two. Try this delicacy today! Cost: ₹250 Try it from: KurtoshhSo, these were the new and different dishes to try out in Ahmedabad. Create a checklist and add these places to it. Tick off the boxes as and when you visit the places.