Teekha, Medium ya Meetha?
It goes by many names such as Pani Puri, Golgappa, Pakodi, Puchka, Paani Ke Patashe, water balls and much more….But what remains constant is its special place in the hearts of people everywhere around the globe. So open that Big mouth of yours and enjoy this sphere of happiness….
1. No matter how bad your day is going, eating a Pani Puri directly teleports you to heaven.
Ekdum perfect banaye ho bhaiya!!
2. You know where to go for the best Pani Puri experience in your locality.
3. You and your bestie both share the same amount of obsession over Pani Puri.
Yeh Dosti hum kabhi nahin todenge…
4. When bhaiya asks "Masala barabar hai na?"
Arrey bhaiya ji ekdum A-one banaye ho!
5. No matter how big the puri is you can always fit it in your mouth.
Yeh toh sirf trailer hain mere dost!!
6. When you were just about to put that Golgappa in your mouth and it BURSTS!!
WHY GOD WHYYY!!!
7. When someone recommends a dope Pani Puri wala.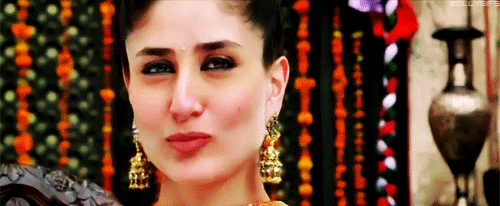 Lots of Puppi and Jappi for you!!
8. You're damn sure that you're the unbeatable champion of Golgappa eating competition.
Hai himmat?…Khaega?
9. This is how you feel after crushing your opponent.
Hum sirf khelne ke liye nahin … jeetne ke liye aaye hain
10. Also, don't forget the victory dance.
11. To all the people who cannot handle your level of Teekha in Pani Puri.
Itna teekha toh bache bhi kha lete hain!
12. When it's almost been a week and you haven't had Pani Puri.
Mera chain churaya tumne, meri neend churai tumne oo Golgappe!!
13. And you finally have that Pani Puri after a long separation.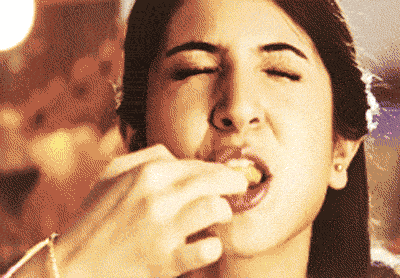 Yeh toh khushi ke aansu hain pagli!
14. When people say that you should stop eating it because it's "unhealthy".
Ugghh what do they know about true love!
15. When bhaiya gives Two extra Puris!!
Aaj toh mazza hi aa gaya 🙂