Pizza Pyaar Hai, Haina? It is said that for Amdavadis, pizza means more than food. We definitely agree that it is an emotion and a state of mind. Pizza is loved in every shape and flavor. Where do you get the best pizza in Ahmedabad? Arey ruko, hum karte kuch prabandh. We are here with the top 7 places for pizza in Ahmedabad. Go on, keep reading…
Best Types of Pizza In Ahmedabad You Should Try Today
Pizza comes in all shapes and sizes- and we love them all! From different crusts, unique toppings (not pineapple!), here are our favorite types of pizza.
1. Square Pizza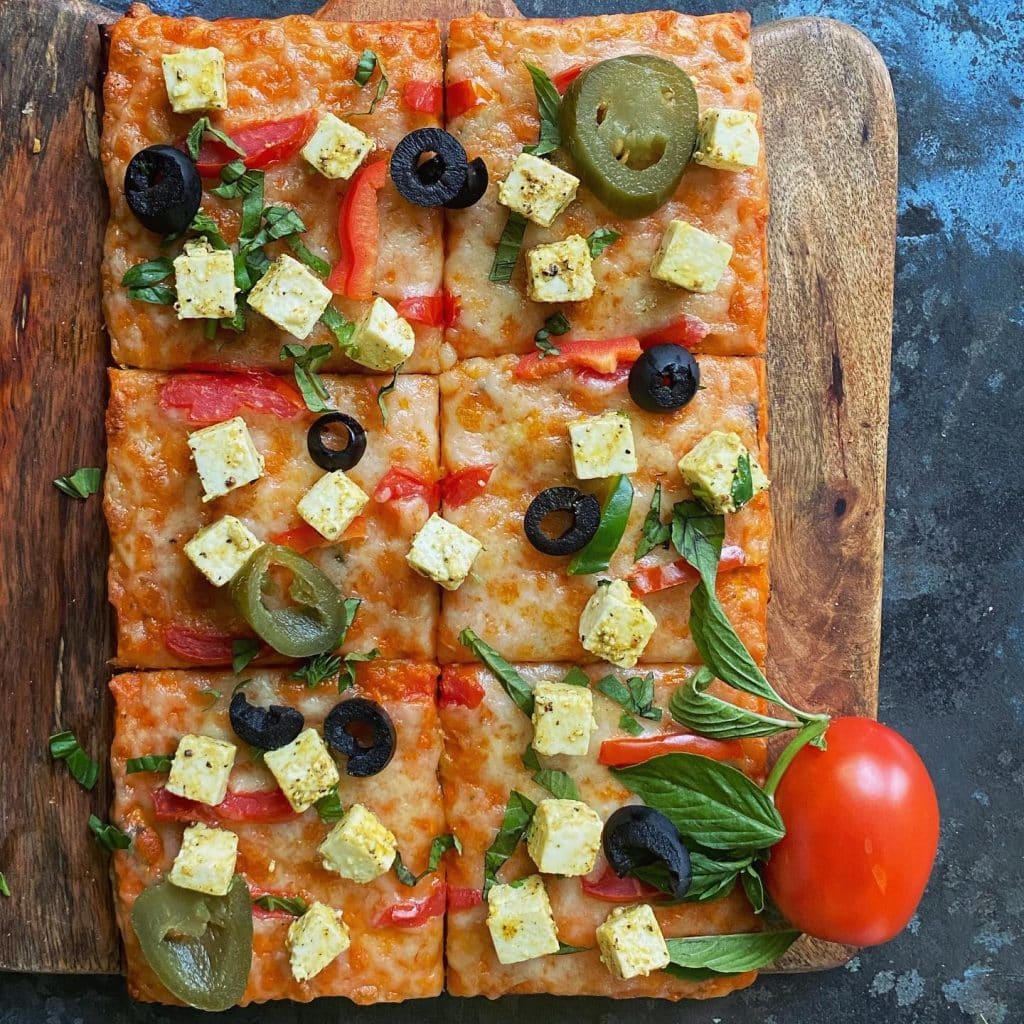 Square Pizza! Do you know the best part of this pizza? Equal pieces. Haha, we know the tug of war that happens for the last slice. So, this heavenly pizza is worth trying out and is an innovative kind to taste too. Cost for 2: ₹850 Place: Soul Square
2. Cheese Master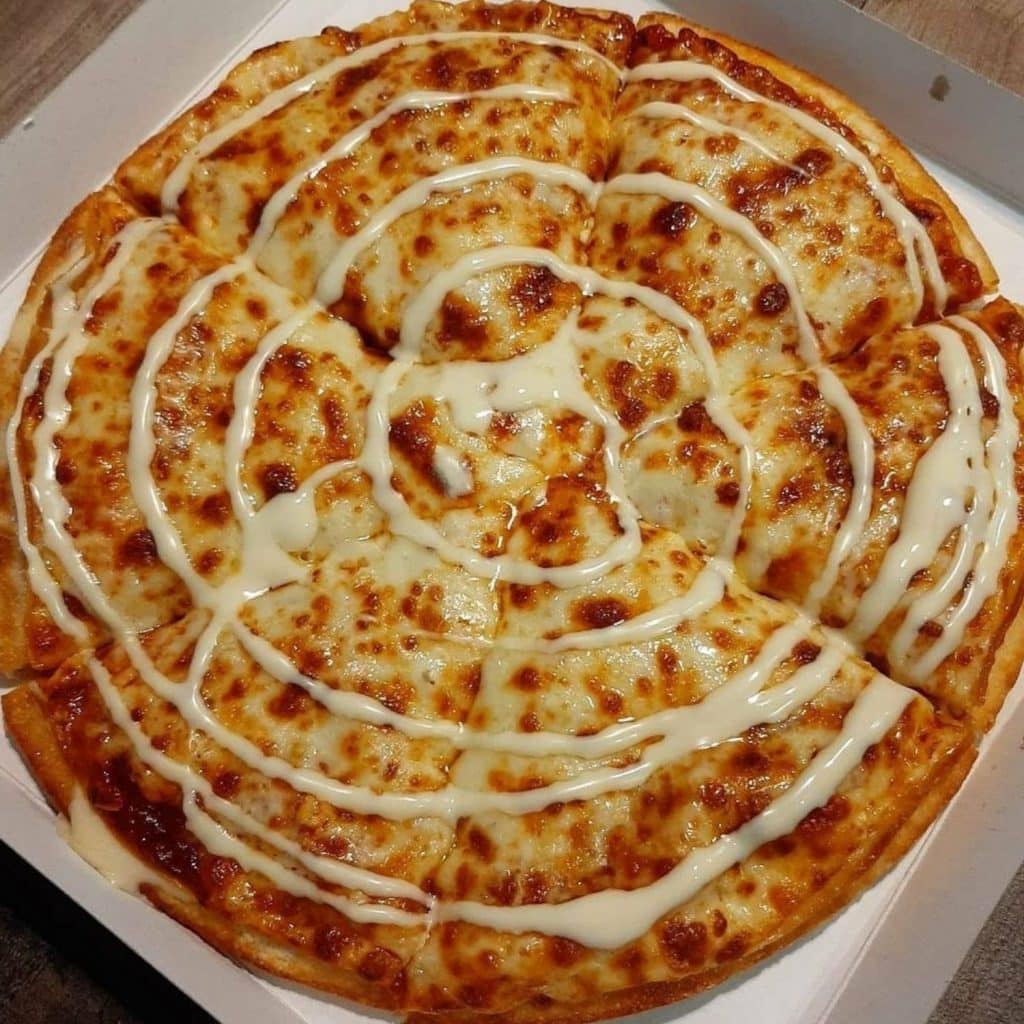 Get em' Cheese coming!!! We love everything cheesy, and this dish here has won our hearts. Filled with tons of cheese, this pizza is drool-worthy. Moreover, it is stuffed with different types of cheese, making it tastier. So, it is actually unmissable. It is one of the best pizza place in ahmedabad. Cost for 2: ₹500 Place: Puffizza
3. Tandoori Paneer Pizza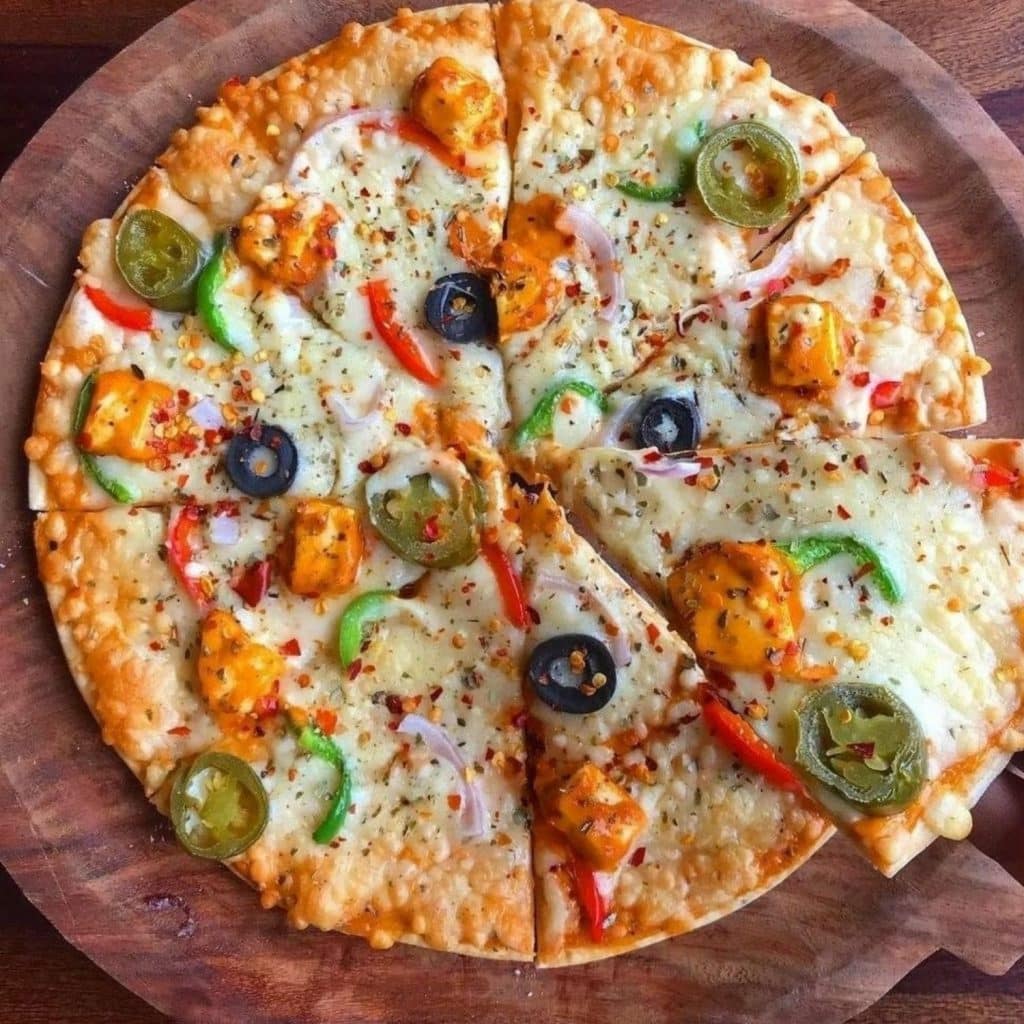 Paneer is always a great idea, no matter what dish we are adding it to. It is everyone's favorite. Also, Tandoori Paneer Pizza is loved by everyone, and it is a treat for spicy food lovers. So, dig in this paneer-y delight now! Cost for 2: ₹400 Place: Crispy Culture
4. Five Cheese Pizza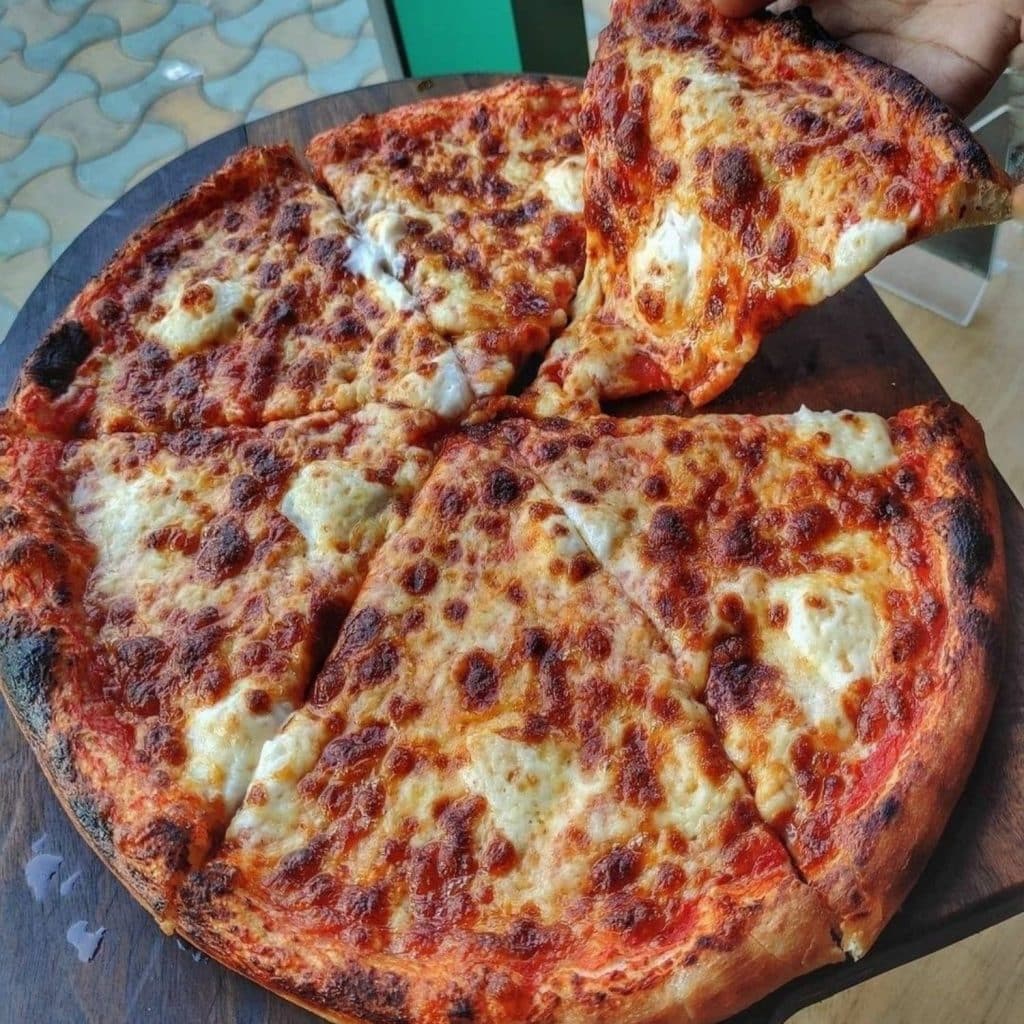 A perfect blend of 5 different types of cheese is here to tempt you. Five Cheese Pizza is the ultimate treat for cheesy lovers. Loaded with dollops of cheese sauce, this pizza is unmissable. Also, its crispy borders make it even more appetizing. And it is one of the best pizza restaurants. Cost for 2: ₹1000 Place: 1441 Pizzeria
5. Cheese Corn Pizza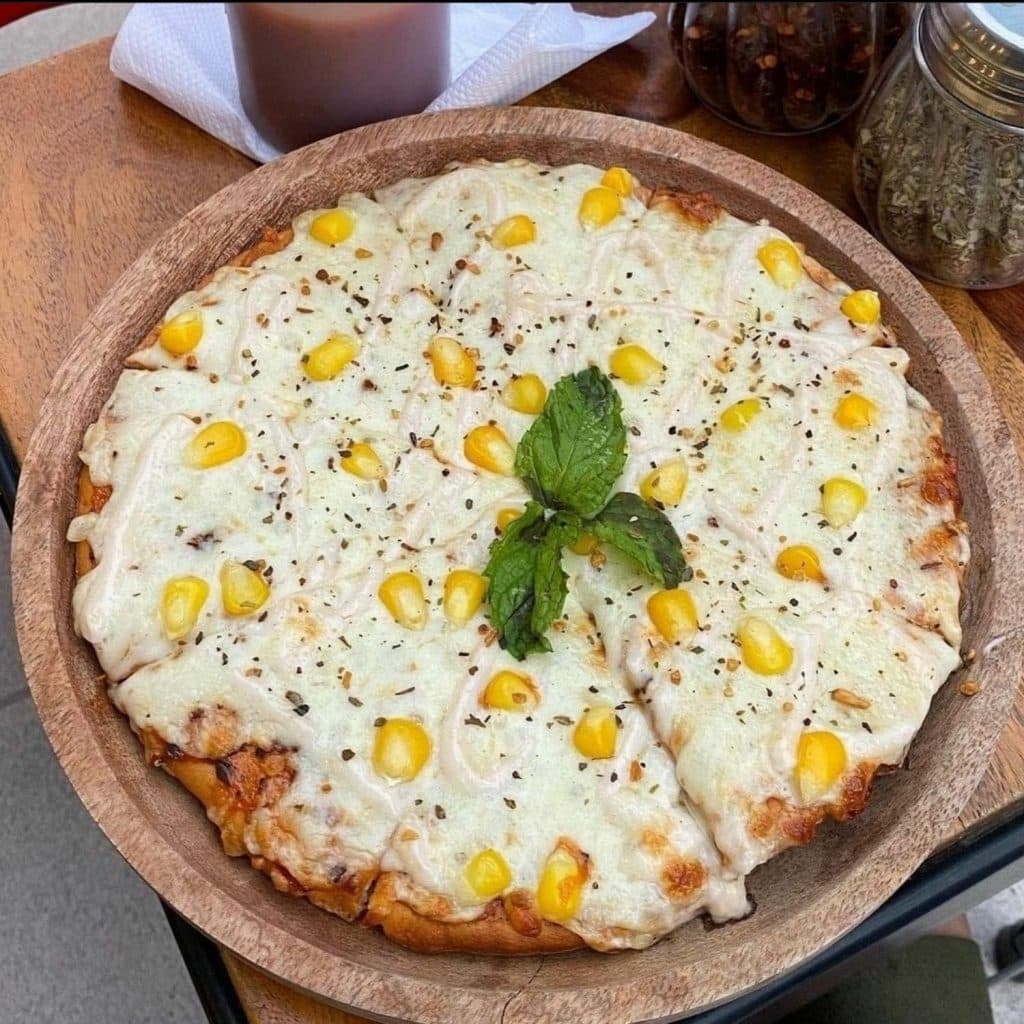 A scrumptious mixture of cheese and corn is here to satisfy your sweet craving buds. If you like a sweet tinge to your pizza, this dish is for you. Sprinkled with corn pieces and smeared in cheese, this pizza is worth a bite. It is recommended to have this pizza in ahmedabad. Cost for 2: ₹150 Place: The Avenue Cafe
6. Half N Half Pizza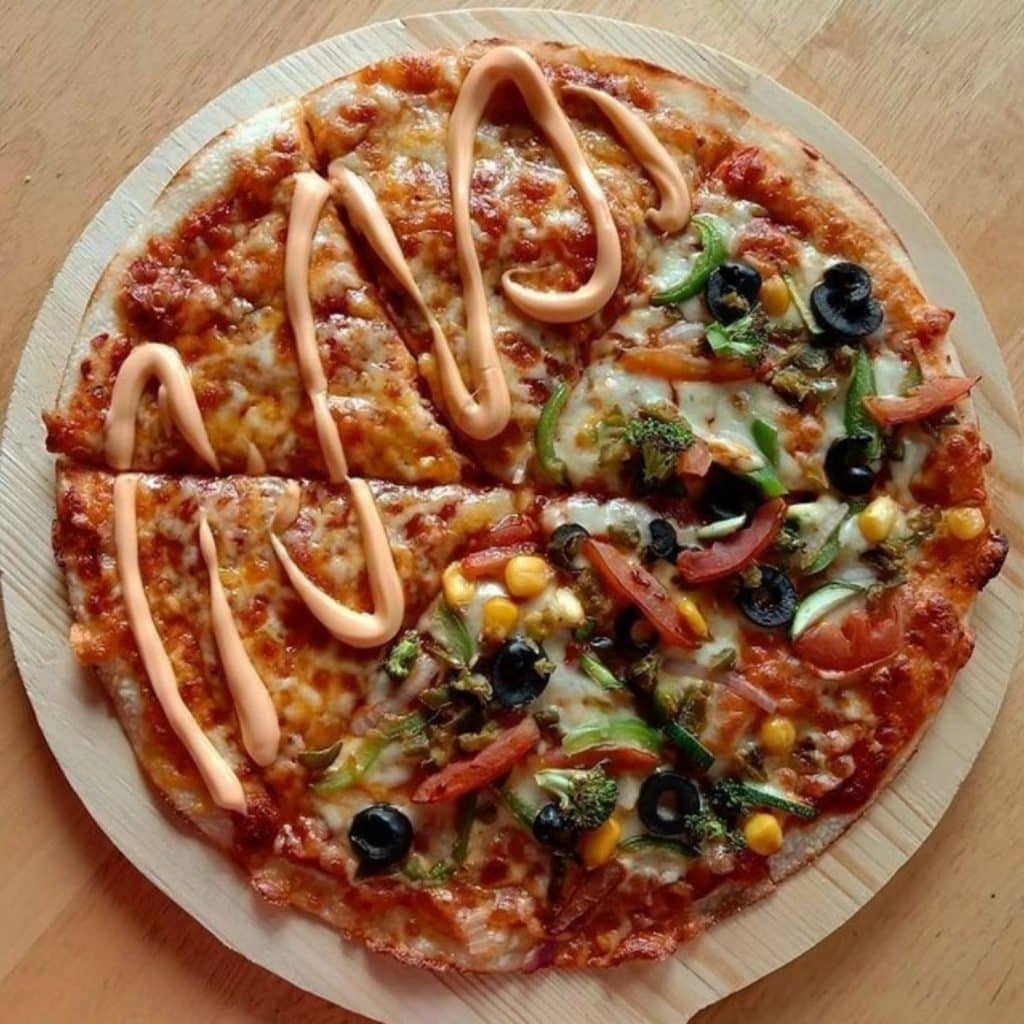 Yes, you heard it right! You can order two favorite flavors in one pizza. Half N Half Pizza is made by dividing a pizza into two distinct flavors. And, it is an appetizing experience to hog on this delicacy. So, are you heading over now? It serves authentic pizza in Ahmedabad. Cost for 2: ₹400 Place: RP's Pizzeria
7. Veggie Delight Pizza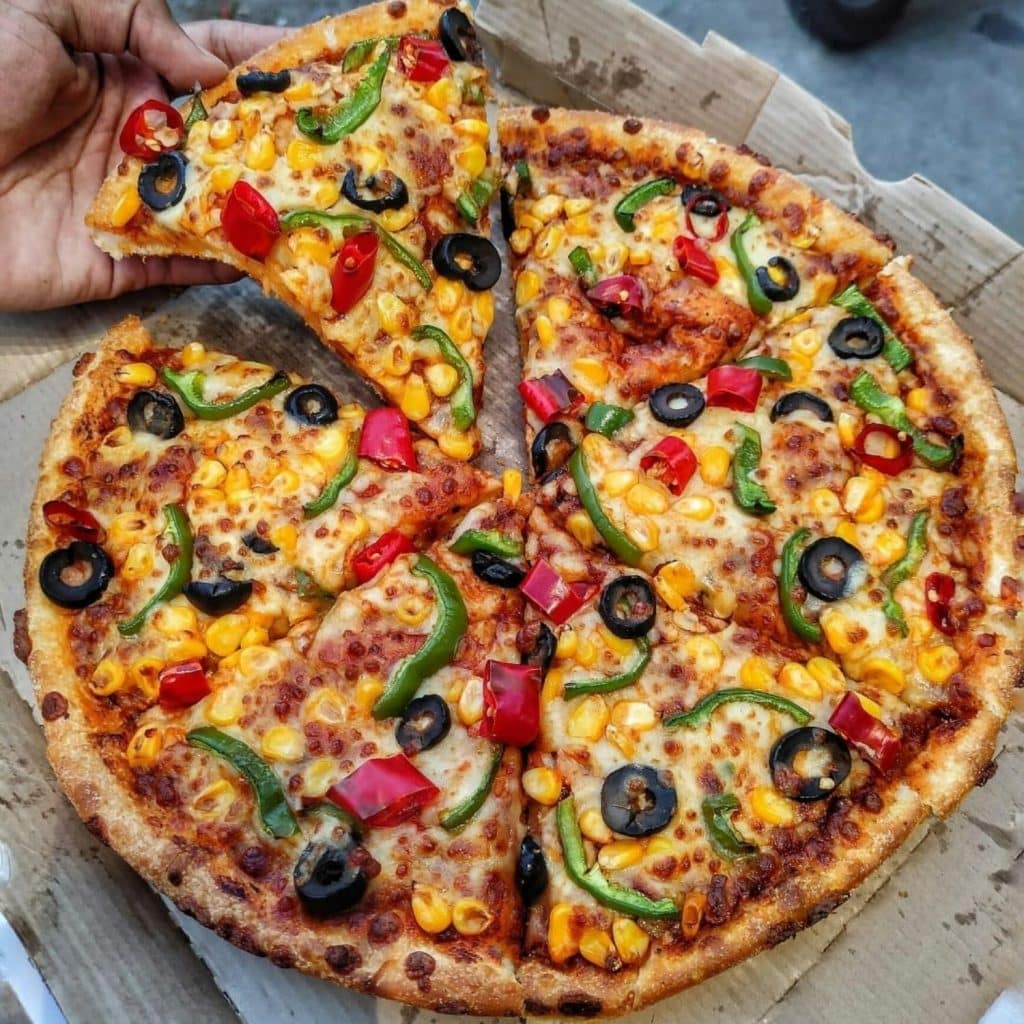 Try this famous pizza in ahmedabad. Veggie Delight is always ordered at a pizza place. Who doesn't like it? It delights everyone, haha. Topped with olives, capsicums, corn, and pepper, this pizza entices our taste buds like no other. So, if you are ordering in, this cannot be missed out on the order. Cost for 2: ₹200 Place:Drizzle's Pizza
So, these were the best pizza in Ahmedabad. Finally, look closely at this Pizza….Look Again…Now tell me this isn't the most delectable pizza you have ever seen! If you have tried any of these, let us know in the comments.