7 Must Have Sandwiches At Manek Chowk, Ahmedabad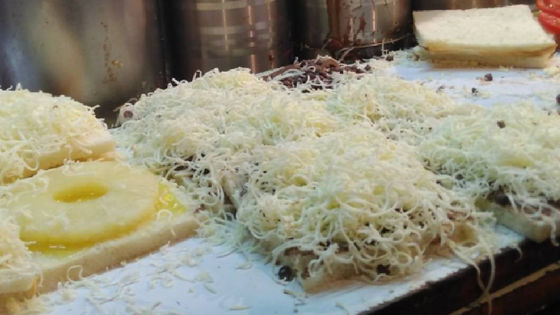 Manek Chowk is the one place in Ahmedabad where no number of visits will ever be enough. Endless cravings in every single visit. And every time, even when your tummy is ready to burst, 'Yeh Dil Maange More...!' Every new visitor is guaranteed to 'fall in love at first sight' with Manek Chowk. We bet you'll definitely enjoy your first visit if you have not visited yet. Manek Chowk is famous for so many varieties of food such as dosas, pizza, sandwiches, ice creams and the list is never-ending. But for all the sandwich lovers, Hungrito brings to you a list of must have sandwiches at Manek Chowk. and the list goes as follows...
1. Ghughra Sandwich
2. Cheese Pineapple Sandwich
3. Cheese Chocolate Sandwich
4. Pineapple Ice Cream Sandwich
5. Cheese Sandwich
6. Chocolate Pineapple Sandwich
7. Cheese Chutney Sandwich
So, the next time you visit Manek Chowk, don't waste a single moment in 'choosing'. Just use Hungrito's cheat-sheet and enjoy your favorite Sandwiches!