Dear foodie souls, If you are someone who would always be up for a grand feast then the food preparations for Onam festivities will surely fascinate you. Onam – a popular festival celebrated in Kerala goes on for a period of ten days. The delightful cooking of these traditional delicacies is also popularly known as Onam Sadhya which consists of varieties of tasty dishes served on a banana leaf. Onam Sadhya, anyone? Let's get on a ride with all the tasty food dishes for Onam that you can buy for the festive preparations or even make these delights at home!! Wishing all you lovely people "Happy Onam" 🙂
Tasty Food Dishes For Onam
1. Pachadi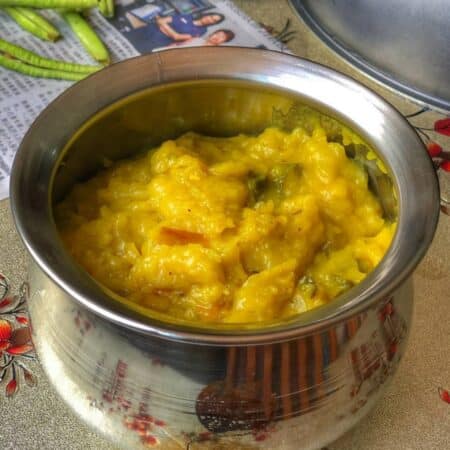 Pachadi is a wonderful side-dish curry that is similar to raita. This traditional South-Indian fresh pickle looks exactly like chutney but is eaten as pickle along with rice or lentil curry. It is generally made of finely chopped and boiled vegetables with creamy coconut, chilies, ginger, curry leaves that is tempered in oil with mustard seeds. However, you can also relish different types of pachadi according to your taste buds. i.e Pineapple Pachadi, Mango Pachadi, Beetroot Pachadi, Bitter-Gourd Pachadi, Yogurt based Pachadi, etc.
2. Injipuli Curry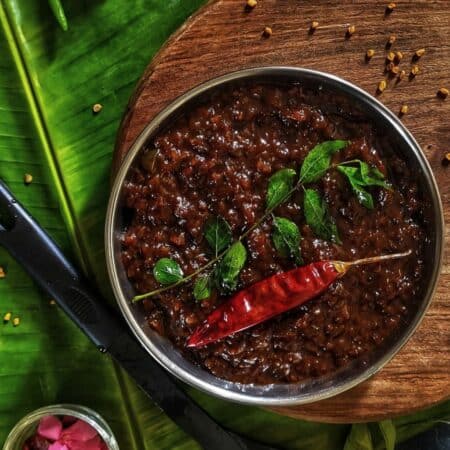 Injipuli or Puli Inji curry is basically an instant pickle made with ginger, jaggery, and tamarind. The popular and lip-smacking Kerala delight is sweet, tangy, and spicy which is also an integral part of the Onam Sadhya. It is an irresistible curry/chutney with perfectly balanced flavors. Relish this classic Inji Puli curry with a plate of hot rice garnished with a spoonful of aromatic ghee or curd rice.
3. Upperi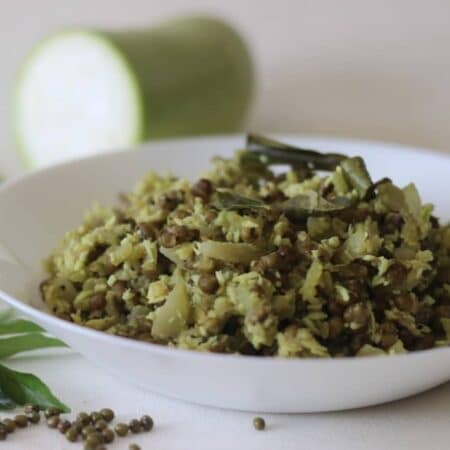 One of the delightful food dish for the festival meal is Upperi or Thoran. Thoran/upperi is a remarkable dry side dish made with onions, spices, coconut, and varieties of vegetables. This authentic dish is one of the important inclusion in the Kerala feast during the festival. You can also enjoy eating this dish in various forms such as Cabbage Thoran, Carrot Thoran, Beans Thoran, Beetroot Thoran, Broccoli Thoran, and many more!!
4. Avial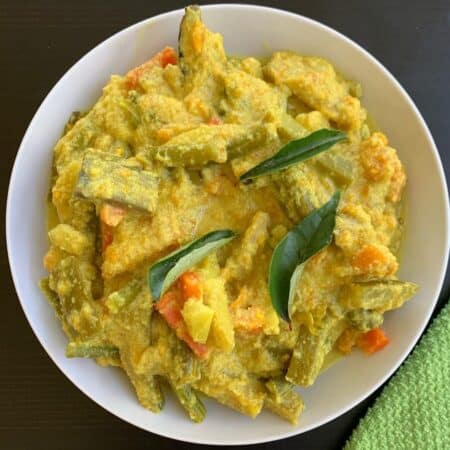 Avial – an excellent and a visually appealing dish that consists of vegetables with contrasting colors like carrots and beans. This veggie South-Indian coconut curry is spiced in coconut sauce, green chilies, and cumin seeds often made with five or more locally available vegetables. Relish this beautiful dish along with dosa, flatbread, or rice and enjoy its amazing flavors!
5. Nei Choru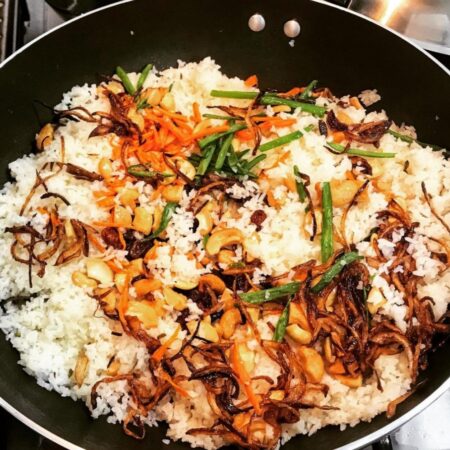 Did you know that 'Nei means Ghee' and 'Choru means Rice'? Choru also popular as Kerala Neichoru is a special rice dish in the South-Indian cuisine. The aromatic rice dish is full of ghee and spice that also makes it savory in taste. If you happen to be a complete rice fan then you'll definitely fall in love with this authentic and fragrant rice meal. Enjoy this authentic and fragrant neichoru with any of your favorite daal or curry for a hearty meal.
6. Pazham Pradhaman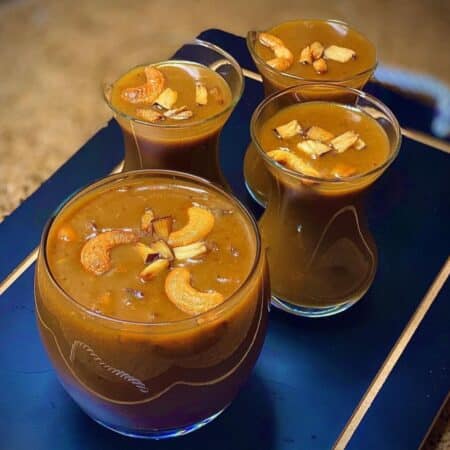 Who does not like sweets ya and specially during the festivals? Cause festivities brings along the sweets and sweets bring sweetness! We would all appreciate the sweet bits after enjoying a hearty meal with our loved ones. While celebrating Onam let's not forget to relish the traditional Pazham Pradhaman as it's just yummyyyyy! This mouth-watering sweet pudding is a delicacy prepared with bananas, jaggery, and creamy coconut milk. You won't be able to stop after drinking a glass of this thick and flavorful pudding.
7. Sharkara Varatti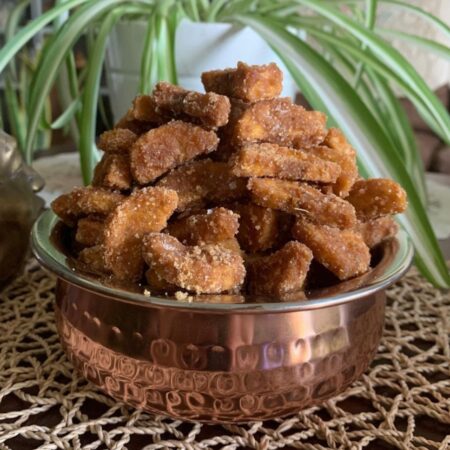 Looking for some snacks to chew on the side along with the absolute delicious Onam Sadhya? The regular banana chips might come in handy when you are looking for an evening snack but ever tried another version of the tasty banana chips? If not, then try these delectable Sharkara Varatti chips or Shakarpare coated with the sweetest jaggery and aromatic spices. Believe us, these extra crunchy chips can make your mood in seconds! Which of these tasty food dishes for Onam interests you the most? We would also like to know if you have already tasted any of these delicacies too!!