Hello Foodies! As summer is always difficult to beat in the city like Ahmedabad, here we are with one interesting place which will surely help you to beat this scorching heat. And the place is Thikana! Can you imagine a cafe with the unique concept of a laari, serving the best-flavored coffees in Ahmedabad? Sounds interesting! But the best thing about this laari is it is set up in an open space where you can walk or sit and hang around with your friends. So next time when your friends suddenly call you and say 'chal ne kyak jaiye', this laari could be your go-to place. And yes..have you checked them on Instagram? If not, then you should definitely check it. Thikana, Ahmedabad is a small, simple yet the elegant place that has a lot to offer you. And the list goes as follows:
1. Red Velvet Milkshake
Perfectly blended fresh milk, ice cream and red velvet flavor in this tall glass topped with whipped cream and red velvet cake chunks will steal your heart.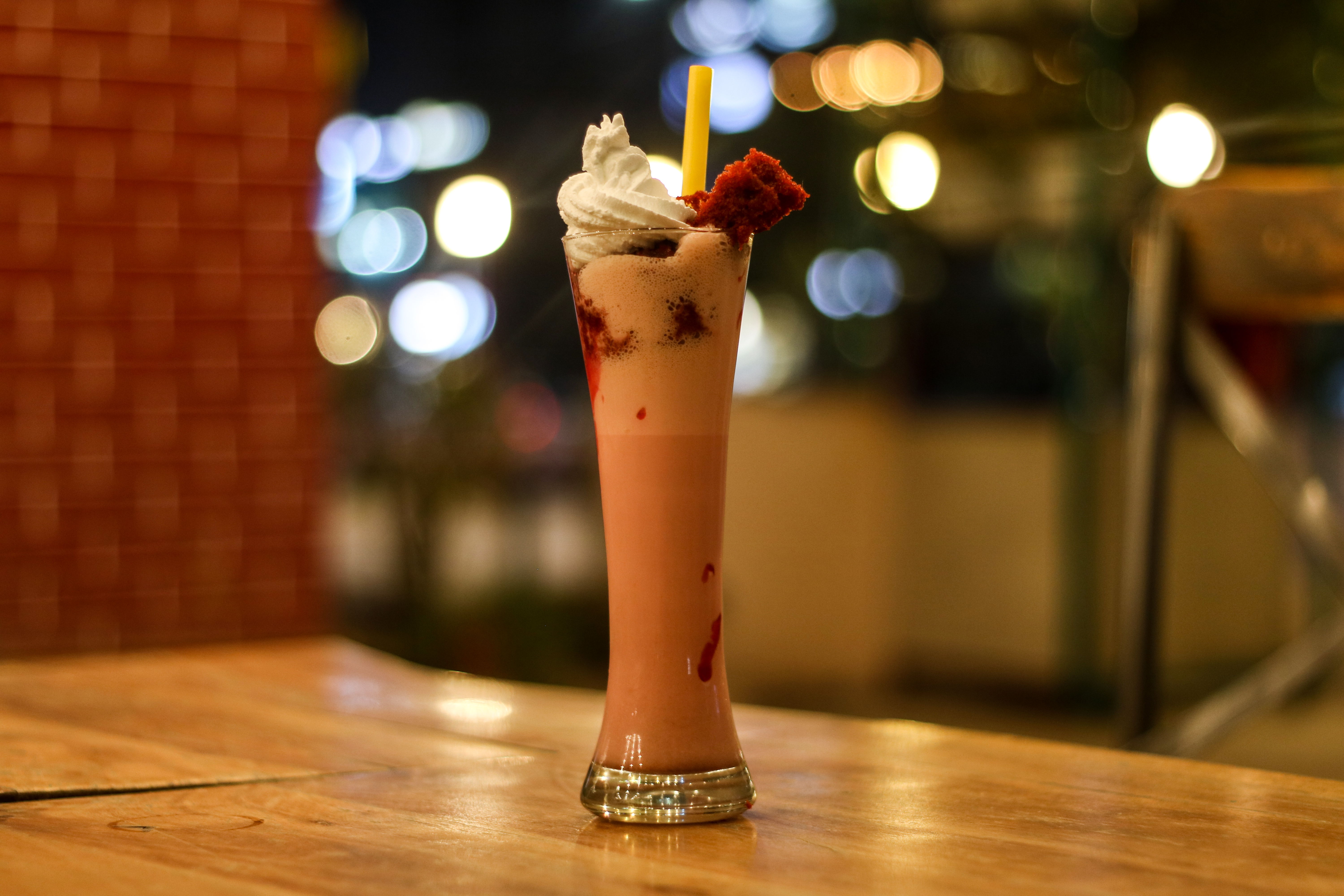 2. Cold Coffee
For all the coffee lovers in town, I know you how important it is to have a soothing experience when you take the first sip of your coffee. To make this experience unique, they serve this cold coffee in old school glass bottles.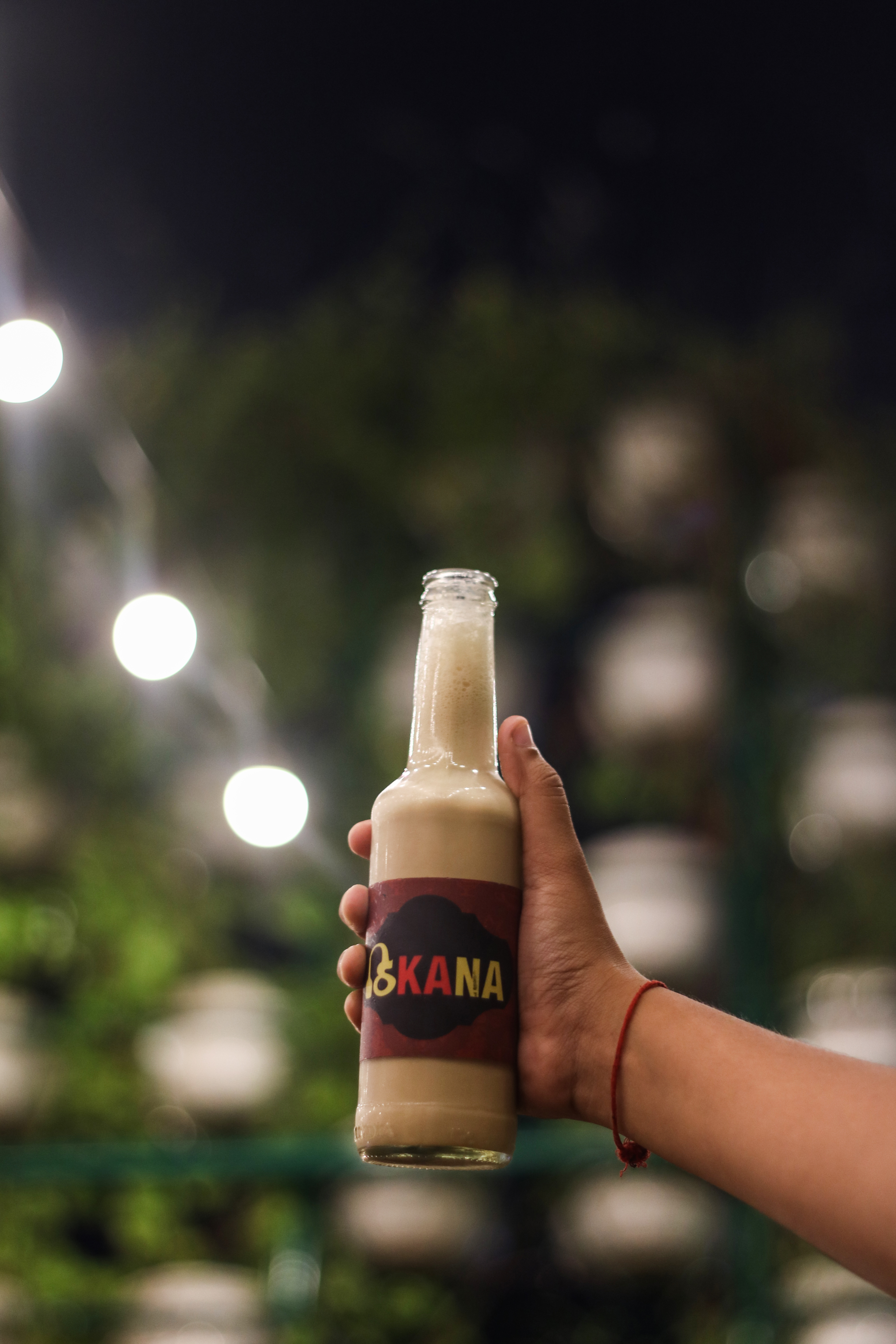 3. Coffee Shots
Who'd have thought to drink chilled coffee in a waffle cone? These coffee shots coated with chocolate was so amazing that it only took us 2 minutes to finish this entire thing.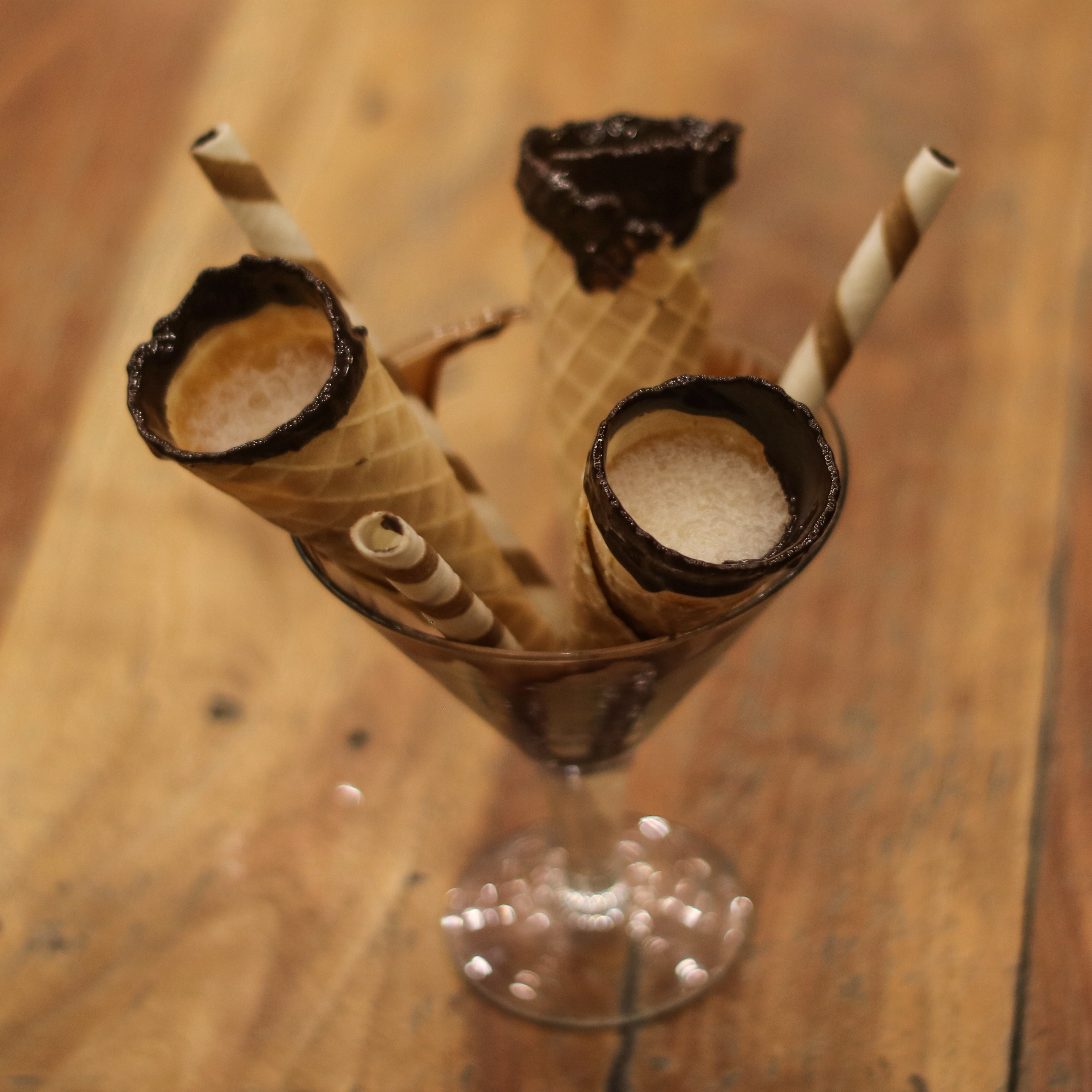 4. Popcorn Coffee
The classic coffee with the touch of popcorn for all those who get bored with common flavors. You gotta try this!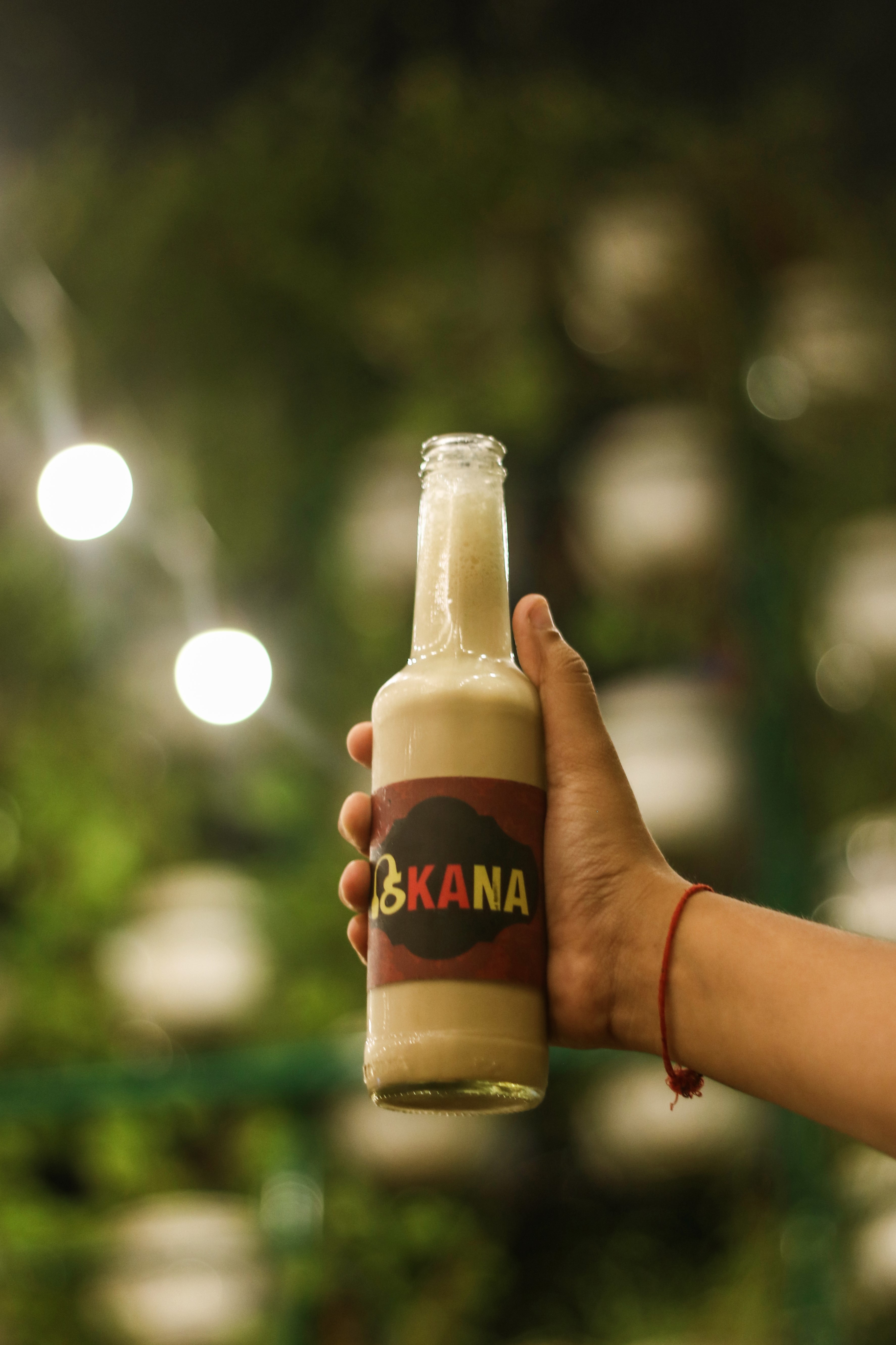 5. Giggle Kitkat Freakshake
I don't know about the giggles but this freakshake definitely tickle my sweet tooth. You can feel the exact KitKat flavor till the very end.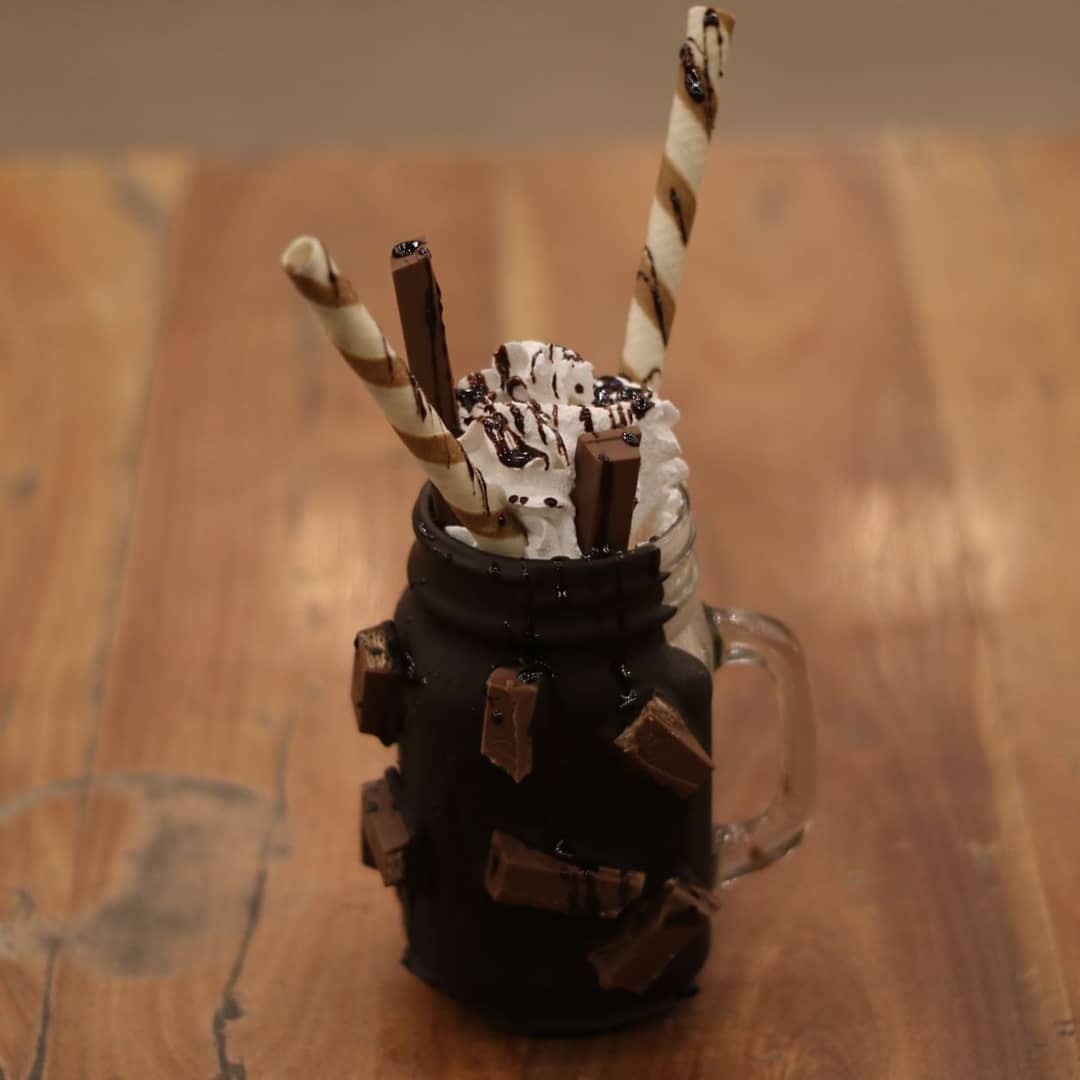 6. Oreo Shake
The texture of crushed Oreos you'll get while drinking this oreo shake was something that any oreo lovers would look for. But it could be a bit lesser sweet in taste.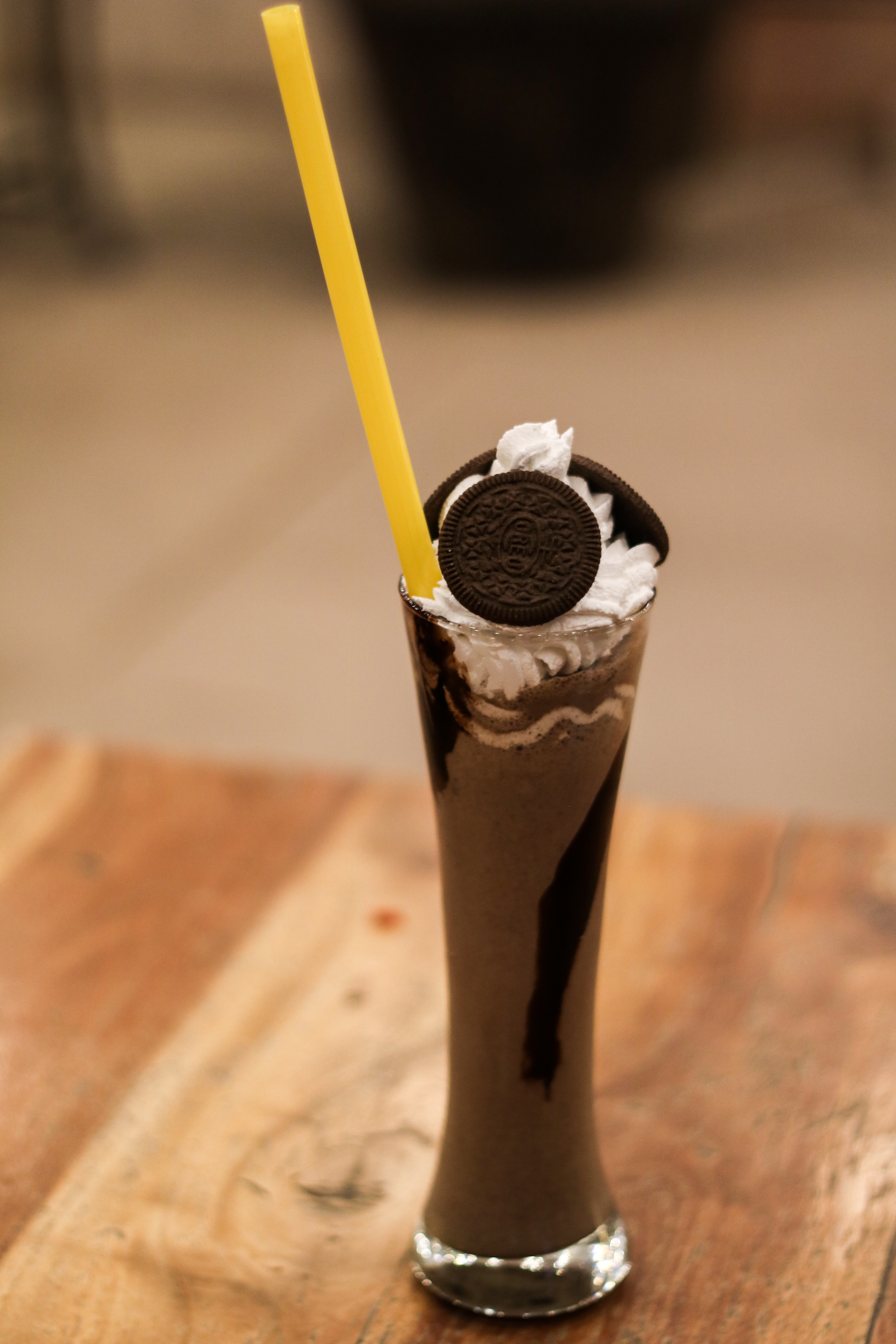 Our overall experience at Thikana, Ahmedabad was really great and we highly recommend this place to the youngsters who wish to have some fun with friends filled with coffees. To know more about this awesome city and the life of Hungrito in the city follow us on Facebook, Instagram.