Garlic tastes best with almost every dish. Its aroma is gripping and would lure to eat more and more from the plate. Garlic Bread is one of those delicacies that speaks directly to your taste buds. Pizza order kariye, toh Garlic Bread toh jode joie j, shu kehvu? Even apart from being an accompaniment to pizza, Garlic bread has created its own foodie identity as well. It is ordered as a completely different dish too. Where do you get the best crispy yet soft and cheese-loaded garlic bread in Ahmedabad? Making it easier for you, we're covering the top 5 places for garlic bread in Ahmedabad! Continue reading…
Top 5 Places For Garlic Bread In Ahmedabad
1.
Real Paprika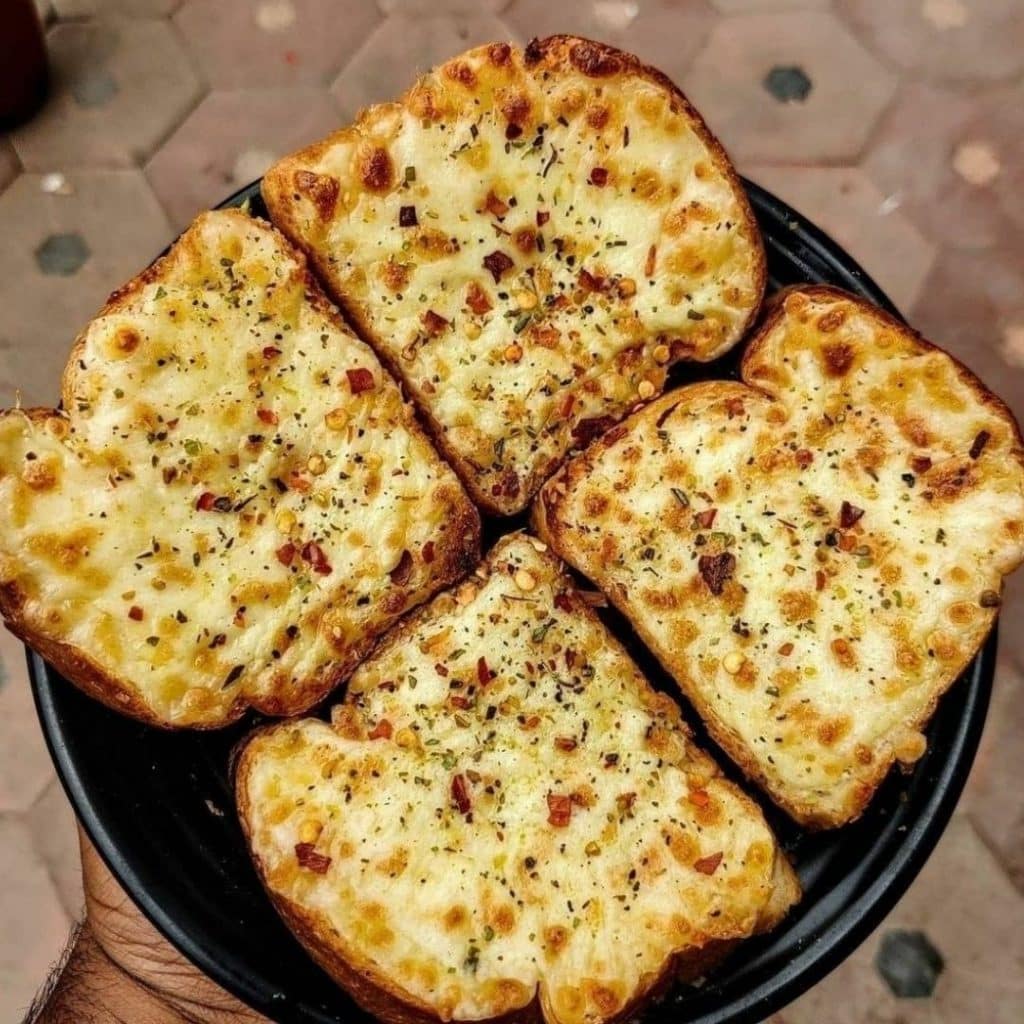 Real Paprika is the go-to place for affordable and decent food options. Their unlimited platter is known in the town. Also, it is that place that every one of us has at least visited once. In fact, their garlic bread is crisp and soft; the perfect combination. Topped with chili flakes, it tastes delicious with coke and a slice of pizza.
Avg Cost: ₹250 for two.
Location: Multiple Outlets In Ahmedabad
2.
Aarya's Grill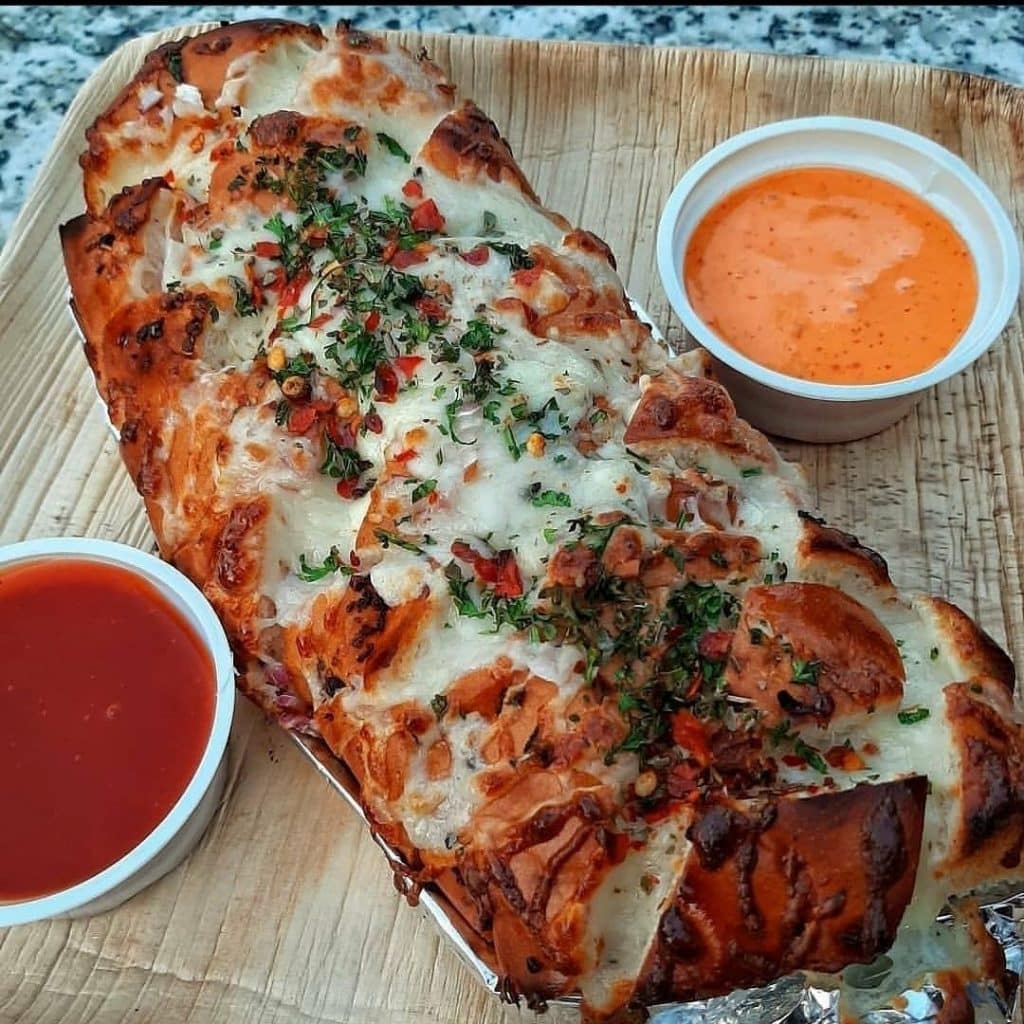 Aarya's grill is an underrated spot for garlic bread in Ahmedabad. Their garlic pullout bread is a heavenly treat. Loaded with tons of cheese and garlic essence, it makes for the perfect evening snack. Even the sauces that accompany the bread enhance the taste altogether. Remember that your fingers would be smeared with cheese and spices as you eat this delicacy.
Avg Cost: ₹300 for two.
Location: Bopal, Ahmedabad
3.
The Round Slice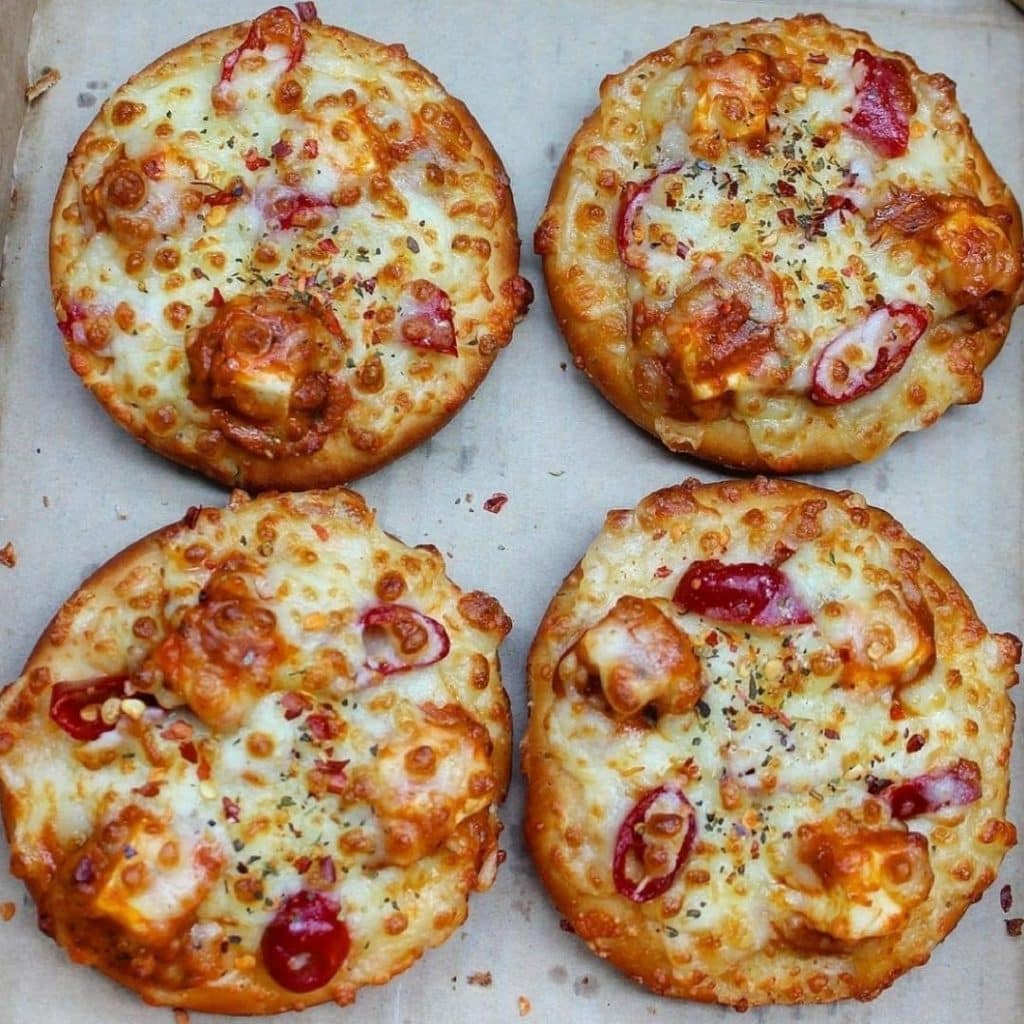 Round Garlic Bread is tempting visitors to The Round Slice. They have a variety of flavors available for you to choose from. But, their Paneer Tikka garlic bread is worth every bite. Filled with paneer crumbs and red paprika, this is a great combination of spicy and cheesy. If you are not a paneer person, you can try out the supreme garlic bread. These round bites will fill your stomach with happiness.
Avg Cost: ₹250 for two.
Location: Multiple Outlets In Ahmedabad
4.
Londonyard Pizza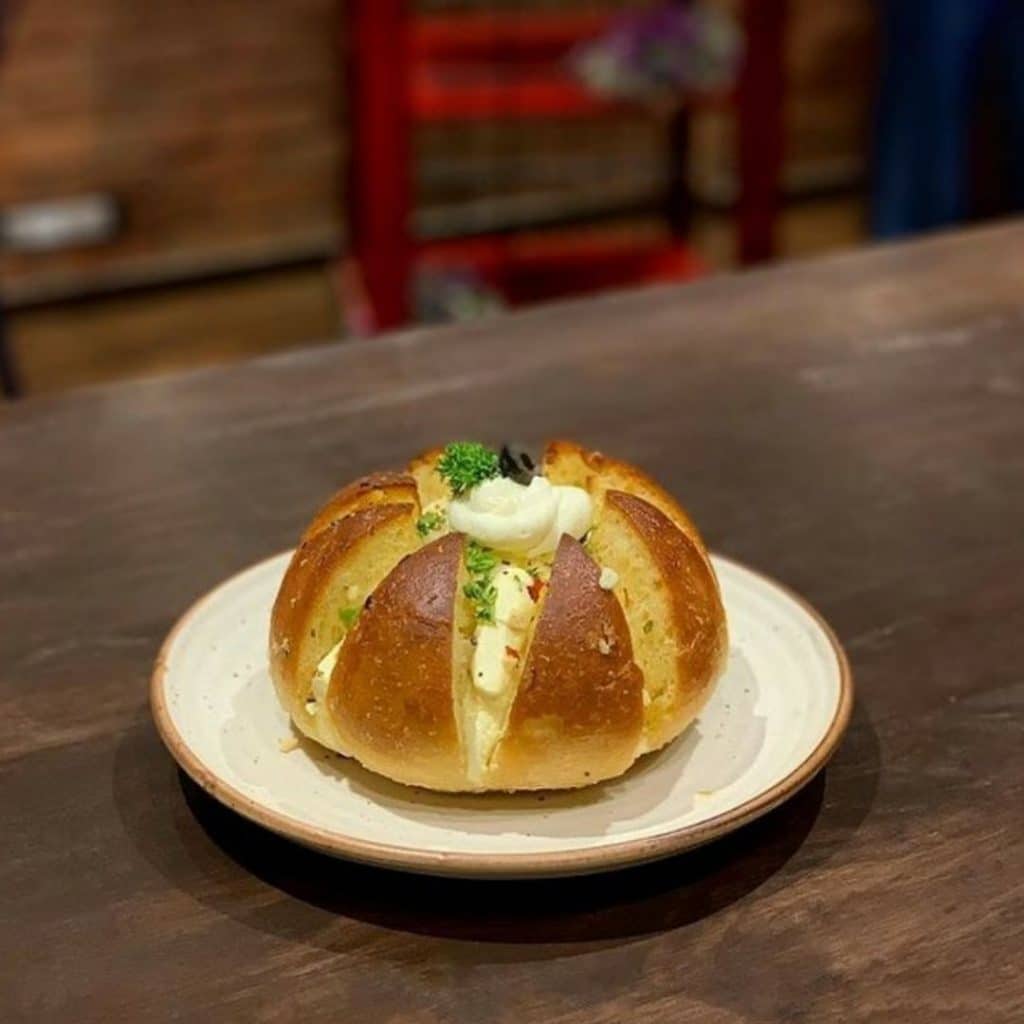 Are you looking out for innovative food options? Try out the Cream Cheese Garlic Bread from Londonyard Pizza. This appetizing ball is loaded with veggies, garlic, and cream cheese. Moreover, the moment you take a bite of it, it will melt in your mouth instantly. Also, the look of the garlic bread is enough to make you devour more of it.
Avg Cost: ₹350 for two
Location: Multiple Outlets In Ahmedabad
5.
The Blue Oven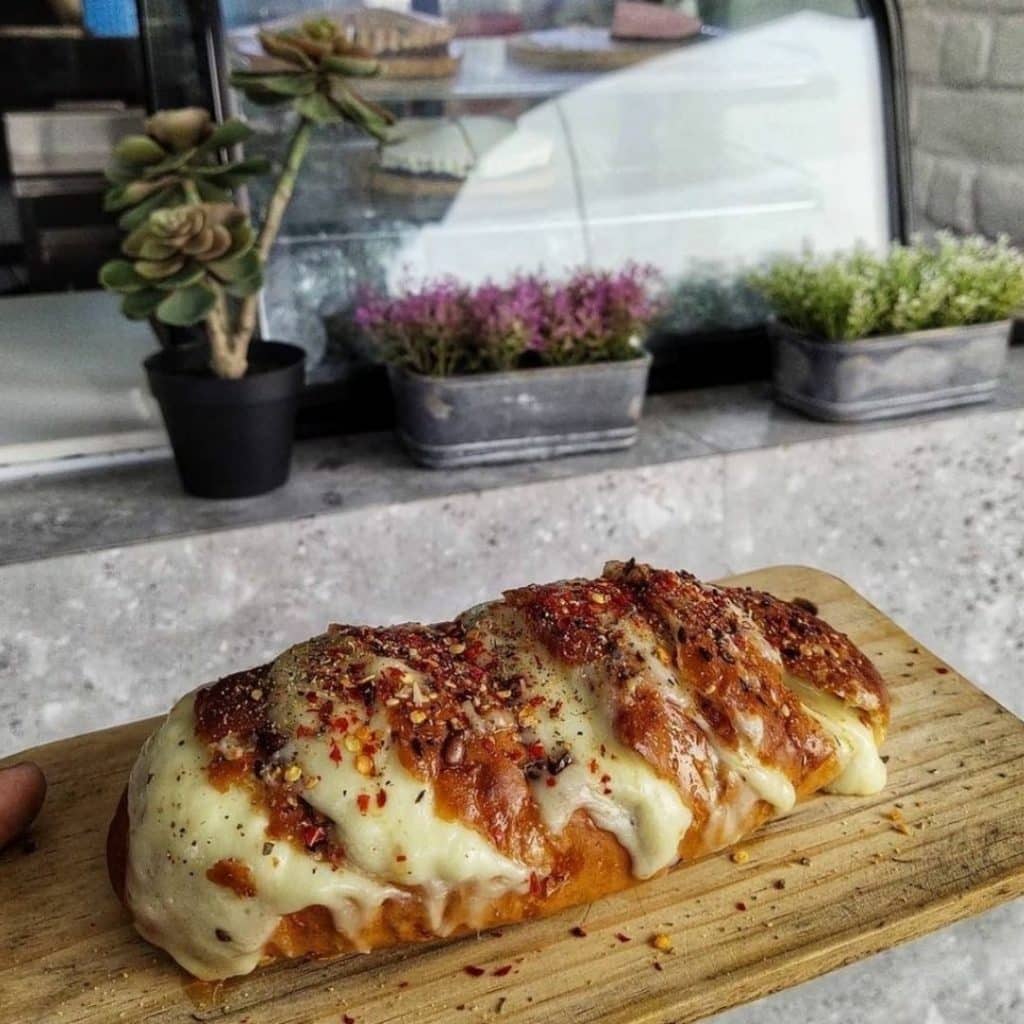 The Blue Oven's Tear And Share Garlic Bread is a cheesy surprise. Loaded with dollops of cheese and garlic, this soft bread is here to soothe your taste buds. In fact, the chili flakes sprinkled over top make it extra spicy and tempting. You cannot miss out on this cheesy wonder. Order a Nutella cheesecake as a dessert with it!
Avg Cost: ₹245 for two.
Location: Vastrapur, Ahmedabad
We can already smell the aromatic smell of cheese and garlic and cannot wait to dig our hands in this bread. Which one is your favorite? Try them out today and tag us in your stories on Instagram.