Cheesecakes are soul food. Period. They are the stairway to heaven. Just one bite of it is enough to make your taste buds go on for a joyride. But do you know which are the best cheesecakes in Ahmedabad?
Aaj mere paas bangla hai, gaadi hai, bank balance hai.. Tumhare paas kya hai? – Mere paas Cheesecake hai! We already have a winner here. It is a dessert that can compliment any and every meal.
Oh hey! We're possessive about our choice of flavours too. How? Let us take you on a spree across the town, making you taste the best cheesecakes. Have your fork ready!
Best Cheesecakes in Ahmedabad
1.
Tiramisu Cheesecake From The Blue Oven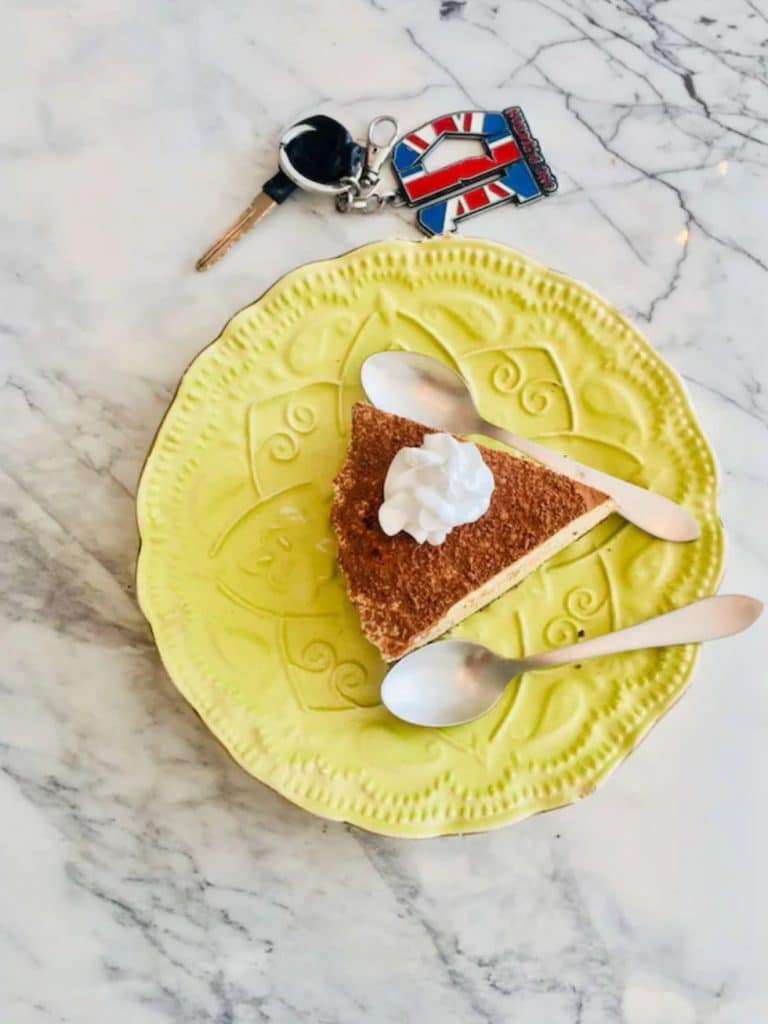 Blue oven is a quaint cafe located across Vastrapur Lake. They serve the best Tiramisu Cheesecake in the city. Tiramisu is the protagonist of the cheesilicious story that attracts every taste bud. It is a delicious blend of espresso, cream cheese, and sugar. Every bite that you dig in is heavenly. Tiramisu cheesecake nahi khaaya toh kya khaya? This is your cue to go and try it out!
Avg Cost: 400/- for two
Location: Vastrapur, Ahmedabad
Must-try Dishes: Tiramisu Cheesecake, Four Cheese Pizza
2.
Blueberry Cheesecake From Cocoa Drama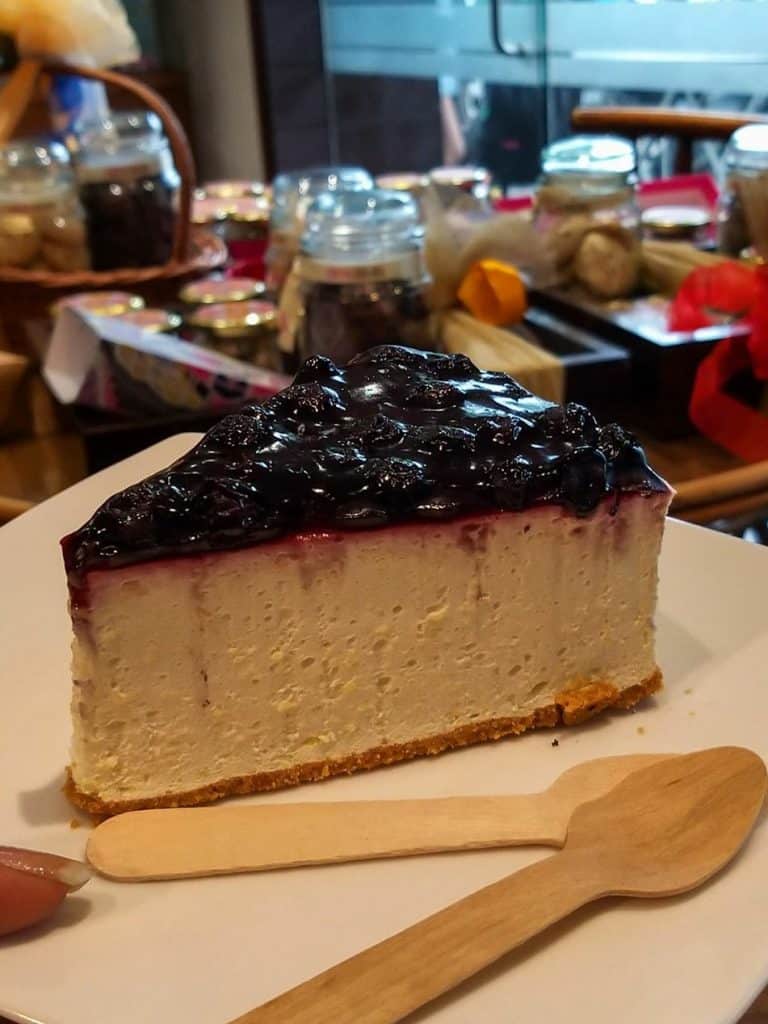 Do you like your food with a tinge of tangy taste to it? So, Blueberry Cheesecake is made only for you. But wait a minute, Blueberry Cheesecake kya ni? Cocoa Drama ni j. This dessert shop has yummy dessert options, but we would like you to choose Blueberry Cheesecake first. It is smooth, sweet with a hint of tanginess. But, do you know the best part of this cake? Its top layer is covered in delicious blueberry crumbs and sauce. Have a slice of it today!
Avg Cost: 400/- for two
Location: Vastrapur, Ahmedabad
Must-try Dishes: Blueberry Cheesecake, Chocolate Walnut Pudding
3.
Lotus Biscoff Cheesecake from 7 Violettes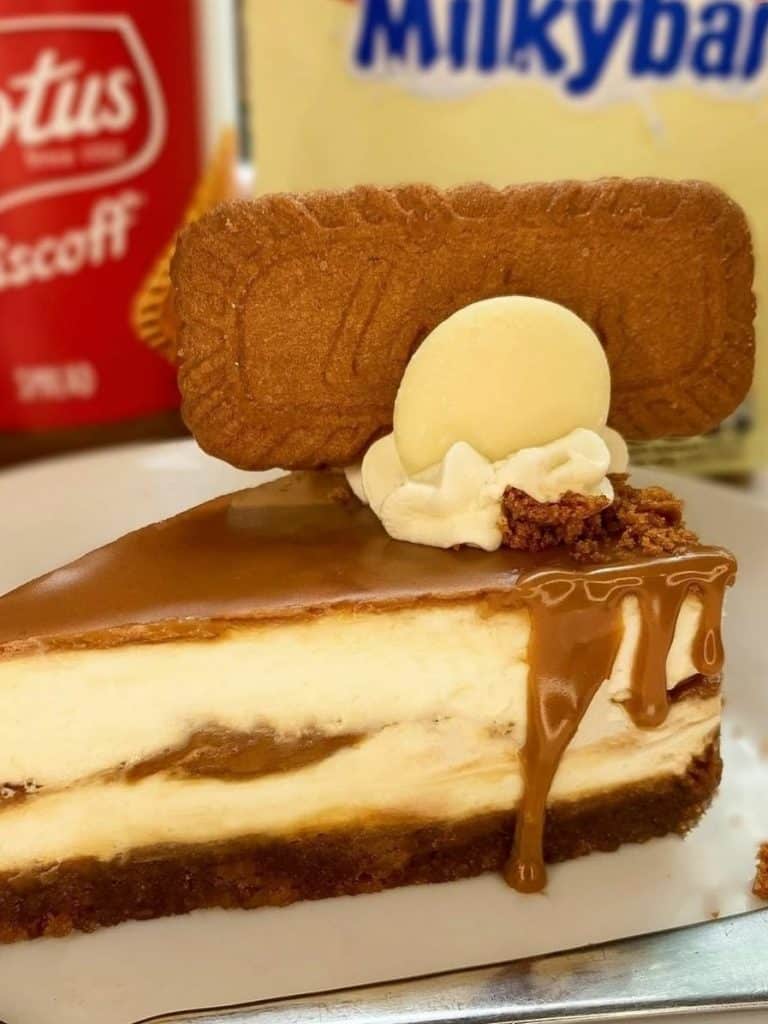 Lotus Biscoff is the top loved flavour in the city. It is extremely delectable. Also, the smooth texture is eye-candy. And, it is topped with a biscoff biscuit and is dipped in the caramel sauce of Lotus Biscoff. The base is crispier and is suitable for anyone who is not a chocolate fan. We're sure that 7 Violettes serves the best one in town. You'd want to visit it for a lifetime.
Avg Cost: 500/- for two
Location: Navrangpura, Ahmedabad
Must-try Dishes: Lotus Biscoff Cheesecake, Silken Chocolate Mudpie
4.
The New York Cheesecake from Baked By Nini's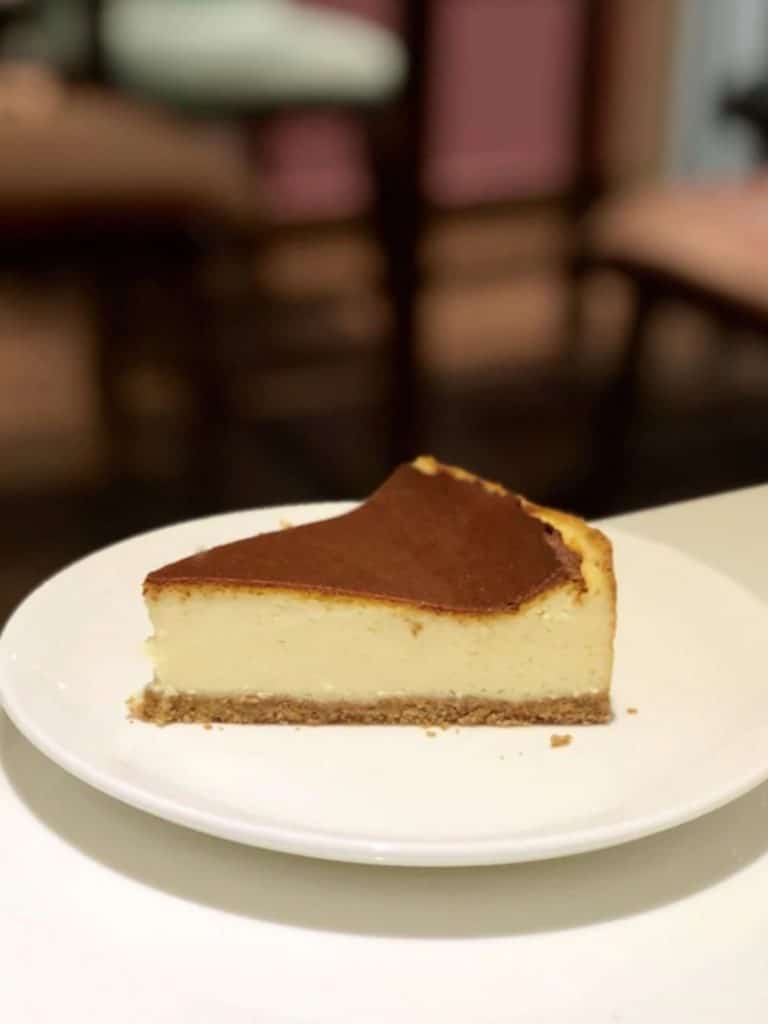 The OG Cheesecake is here to satisfy your sweet tooth. The New York Baked Classic Cheesecake is the first-ever flavour that emerged in the market. Baked by Nini's makes sure to offer the authentic taste of the renowned cheesecake. It is filled with cream cheese with mild flavours blended into it. Indulge in the most classic cheesecake in Ahmedabad.
Avg Cost: 300/- for two
Location: Multiple Outlets in Ahmedabad
Must-try Dishes: The Newyork Baked Cheesecake, Chocolate mud Cake
5. Nutella Cheesecake from Hoglatto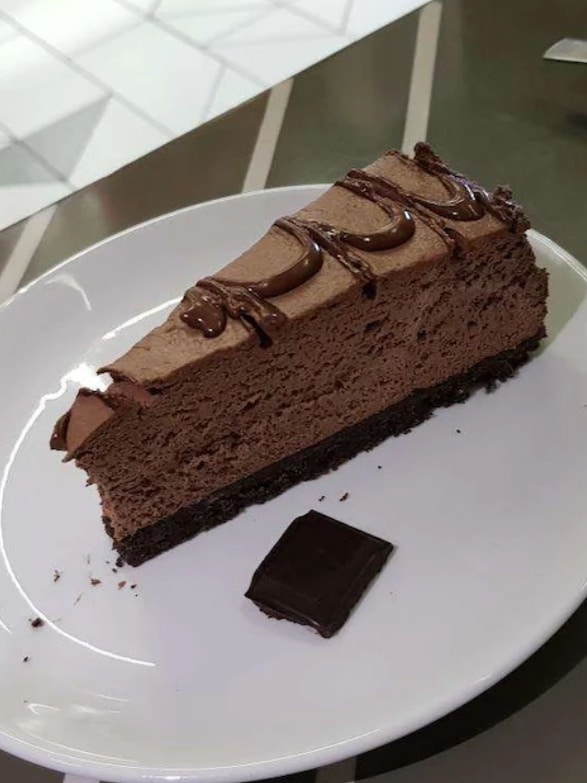 Nutella is everyone's favourite. All of us sneak into our kitchen late at night, just for one spoon of Nutella. Imagine dollops of Nutella blended in and smeared over a cheesecake. Muh me paani aa gaya na? That's the magic of a Nutella Cheesecake from Hoglatto. The lip-smacking flavour will soothe your taste buds and make you want more and more of it. It is a widely loved cake. If you are trying out cheesecake for the first time, this is the taste you should start from.

Avg cost: 400/- for two
Location: Vastrapur, Ahmedabad
Must-try Dishes: Nutella Cheesecake, Macchiato Cheesecake
These were the best cheesecakes in Ahmedabad. We're sure you are already tempted to try these dishes. You will be in the best mood after having these cheesecakes, and you have our word for it. Do not wait any more; indulge in these delicacies, and tempt your friends by posting an Instagram story. Oh! Do not forget to tag us.