Our dining table and the kitchen are the two frequently visited places at home. Cause we all believe that food tells stories, isn't it? We are aware of the fact that the presentation of food on the table sets our mood for dining, even at home! If you are somebody who loves the alluring serveware items then sit down to read this further while sipping from a cup of your favorite beverage. We bring to you a list of some enticing and unique serveware items that'll enhance your kitchen style. Next time, when the guests are home or you're attending a virtual party you can serve in these elegant serveware pieces and showcase your love for them.
1. Chip and Dip Bowl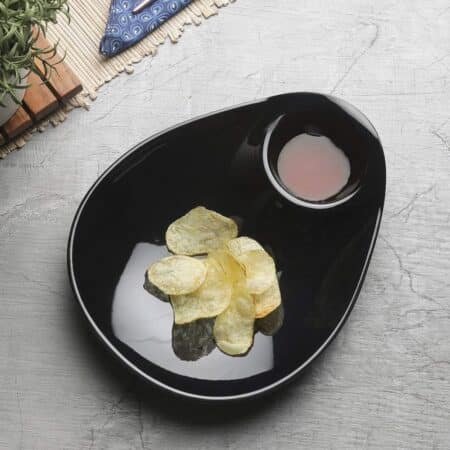 Some classic fries with ketchup or nachos with some cheese dip, anyone? Chip and dip bowl can come to your rescue when you want to munch the crunchy chips with the delightful dips! Cause it's really fun to indulge in your favorite snacks while watching your desired show. Isn't it? This bowl will solve all the problems when it comes to finding an ideal dip bowl for chutneys and dips. Buy the amazing chip bowl here.
2. Cookie Holder Cups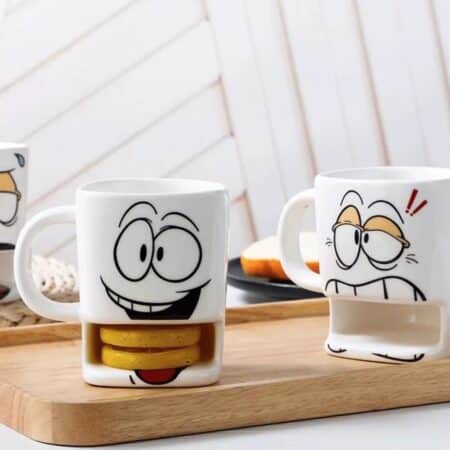 If you are someone who is fond of relishing cookies along with your morning or evening cup of coffee/tea, then you must arm yourself with a cookie holder cup! The pleasing cup can set your mood right for your evening or morning snack time. You can also gift a set of these lovely cups to your friends or family who like having cookies with their favorite hot beverage. Buy these cool cups here.
3. Chip And Dip Platter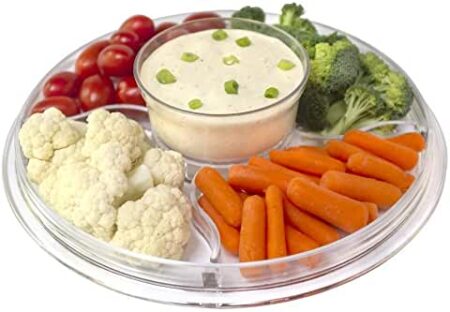 This is that one aesthetically convenient platter for all your preferred snacks that you always wanted! It is a perfect serving item for all the foods that are served with some yummy dip. However, this is a multipurpose snack tray that can be used as a chips and salsa plate, ketchup and fries platter, salad platter, or dessert plate. This tray is beautifully designed for when you invert it you'll get an ideal stand for your cake too! isn't it cool? Buy this multipurpose serving item here.
4. Metal Scooter Platter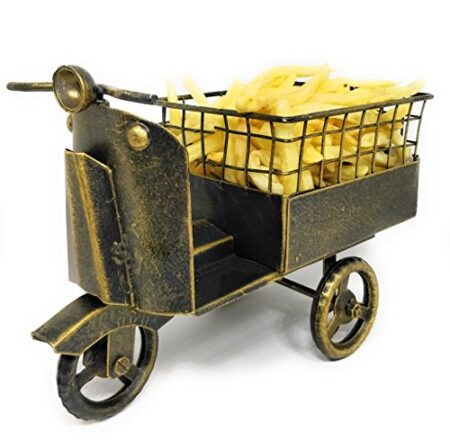 Delectable food coming in a ride towards you on a table, sounds cool no? The old charm of this absolutely handsome metal scooter platter will really complement your dining table setting. This complete attention seeker of the table is perfect for serving samosas, cutlets, pakoras, cutlets, finger chips, or dry snacks. Buy this antique charmer here.
5. Set Of Black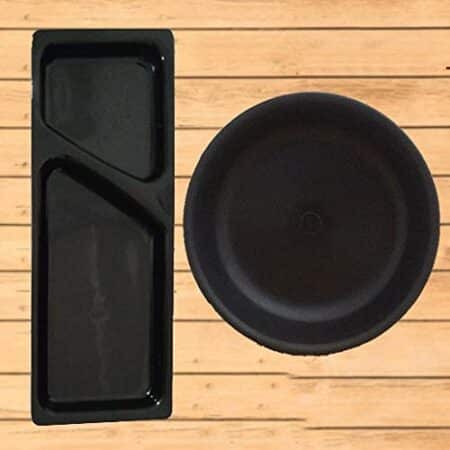 Everyone loves a little black everywhere! If you are someone who is obsessed with the color black then you ought to get this appealing set of black plates. The oh-so-elegant platter comes in handy when you want to serve multiple culinary delights. These versatile and break-resistant plates are made for everyday use. Believe us, the varieties of delicious food will look more appealing and mouth-watering to you once presented on this plate! Buy the elegant set of black here.
6. Dessert Stand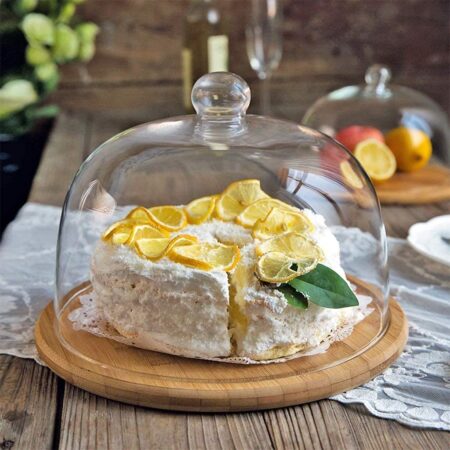 Are you someone who has a soft spot for cake every time when you crave for something sweet? Also, if you are a passionate baker then you would love investing into a wood cake stand with glass dome. Trust us, it will soon become your priced possession as well! It clearly showcases all the drooling food items that you want to relish when you are hungry. It is a multipurpose stand, wherein you can keep cupcakes, pastries, cheesecake, or any dessert of your choice! Buy this unique serveware item here. Tell us, which of these unique serveware items suits your taste the best and you would absolutely love buying it!