Waffles are something everyone loves to have. The crunch, munch, and variety make it every person's favorite at any point in time. The crispness of waffles can be felt just by having its first bite. So, here are some of the best places for waffles in Ahmedabad which you should definitely check out at the earliest. Whether you are a fan of chocolate or red velvet, want to try waffle cake or stick waffle or the classic waffles, we have something for you!
These Are The 8 Best Waffles in Ahmedabad
We know waffle makers are abound in this city. To help you find the best of the best, we have curated this list of the best waffle places in Ahmedabad.
Belgian Waffle Co.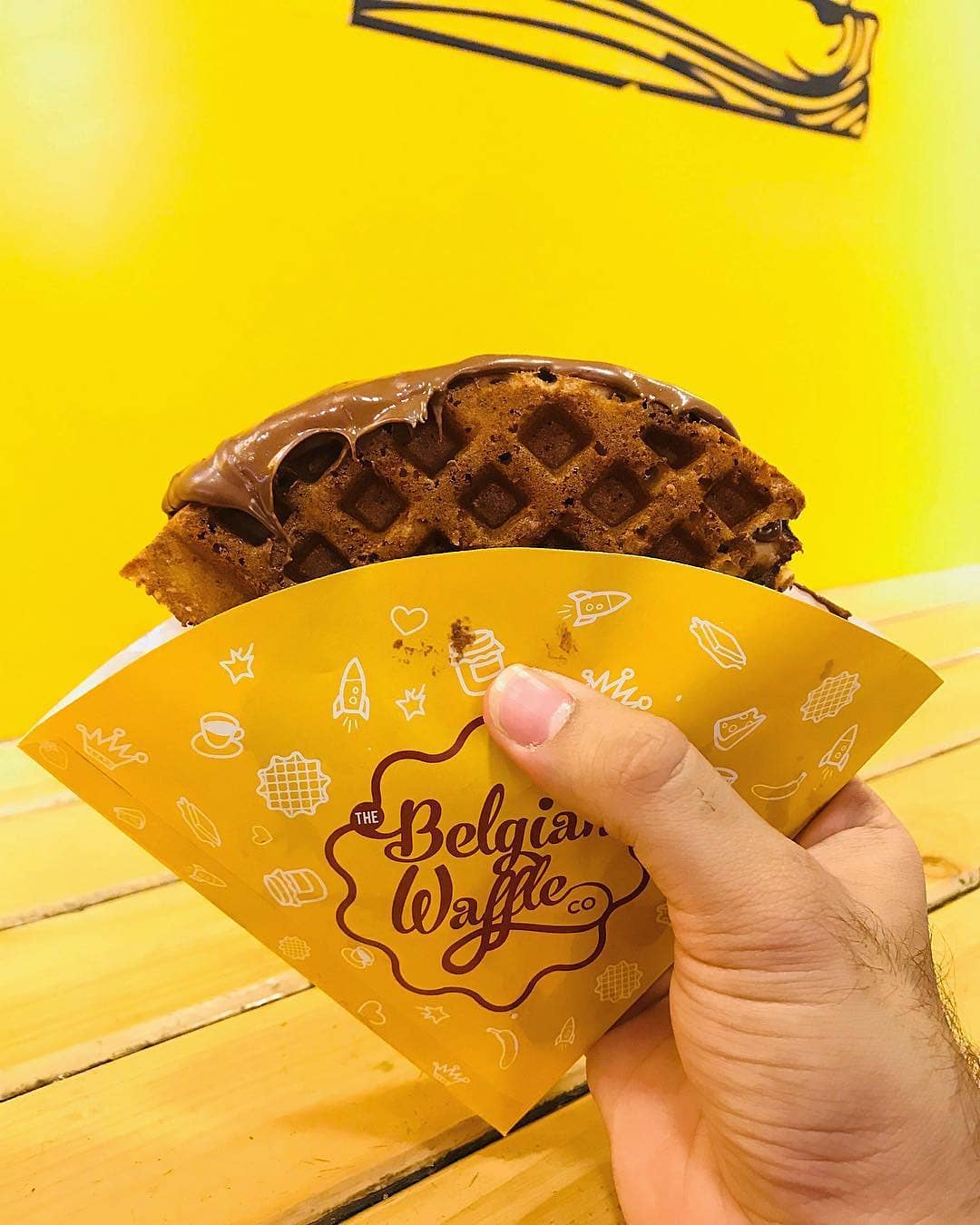 The Belgium Waffle Co. serves the best waffles in Gujarat. With various flavors of base like dark chocolate, red velvet, black velvet, and the classic flour and butter batter. It serves waffle in a variety of ways – waffle sandwiches, waffle cakes, the stroopwafel and sundaes. It is a small and cozy place, with fun interiors. As a waffle lover, you have to try these crispy Belgian waffles with yum toppings. Must-Try: Chocolate Overload, Rocky Road Average Cost: ₹400 for two Location: Multiple Outlets around Ahmedabad
Stick With It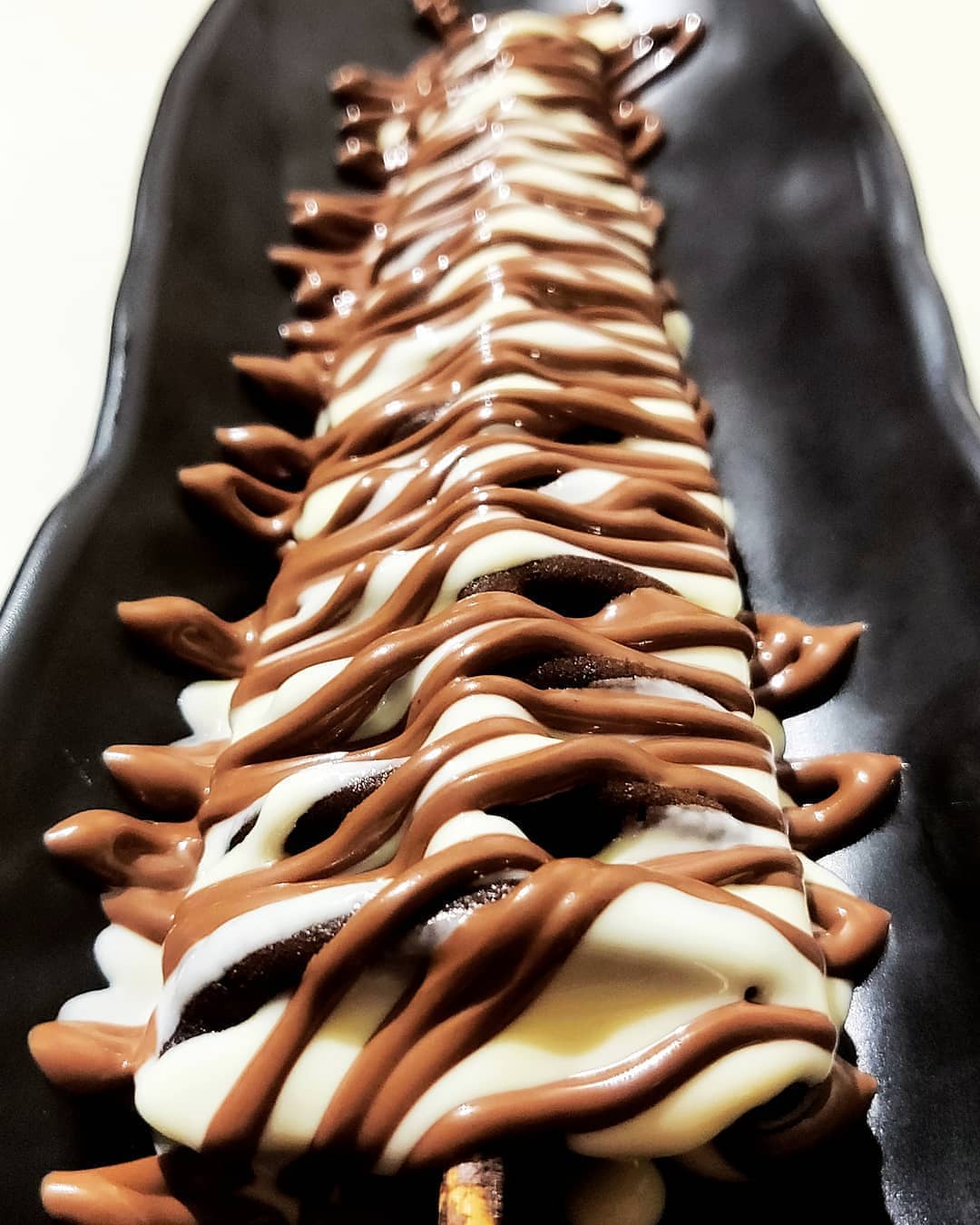 As the name says Stick With It, this shop makes the best stick waffles! You'll stick to the waffles at this place as they look so drooling! It is the best waffle shop for stick waffles! I bet you will not be able to resist yourself smelling the beautiful aroma in the shop. Must-Try: Red Velvet Waffle, Nutella Waffle Average Cost: ₹400 for two. Location: Urban Chowk
London Bubble Co.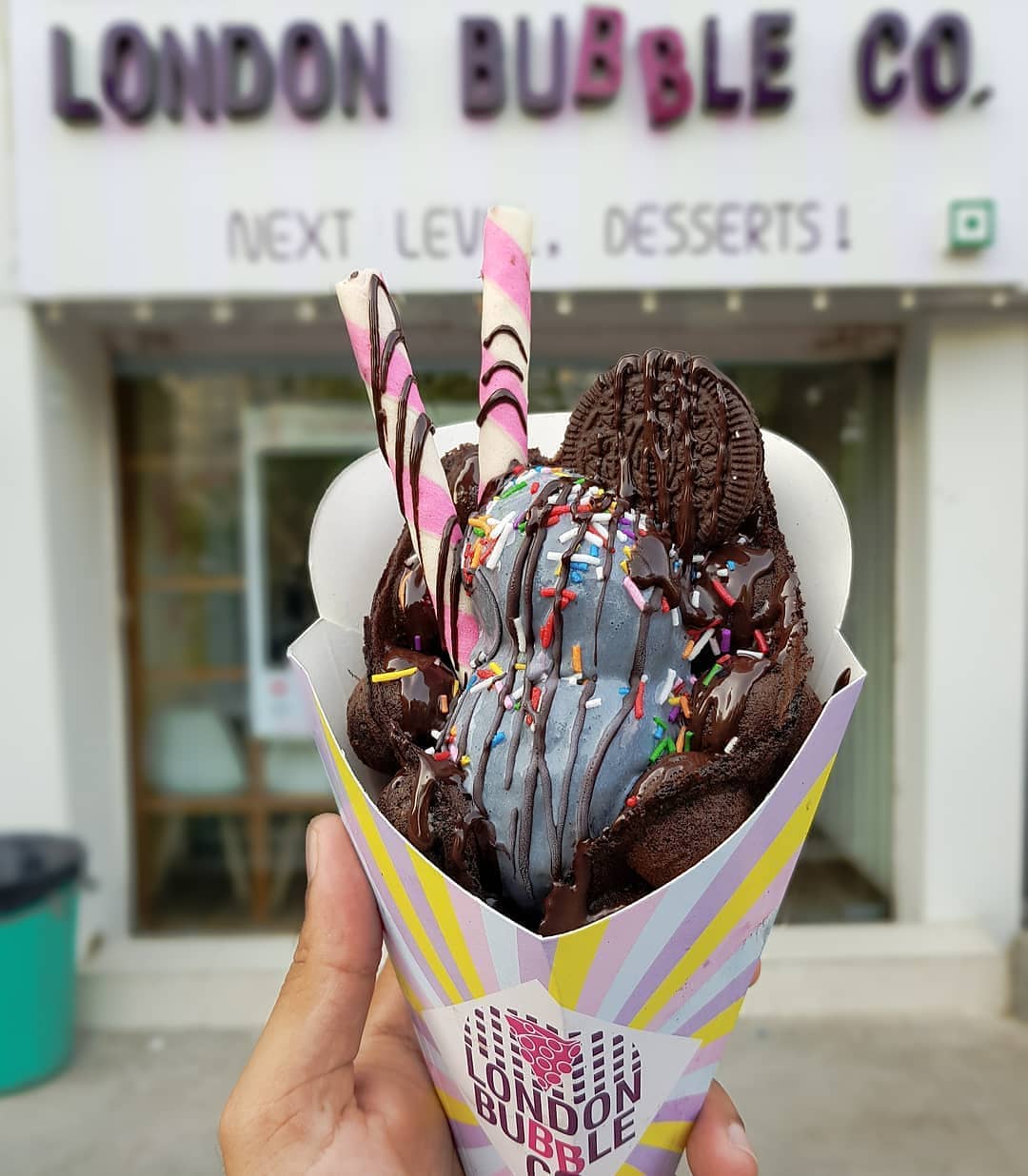 Bubble waffle is something that you'll definitely love to have if you have a sweet tooth! This mighty waffle wrapped around ice cream scoop will surely lead you to London Bubble Co.! They have the best chocolate waffles in Ahmedabad! Must-Try: Black Jack Bubble Waffle, Strawberry Cotton Candy Burrito Average Cost: ₹500 for two. Location: Sindhu Bhavan Road

Golden Brown serves an interesting version of stick waffles in Ahmedabad. This place is also famous for pancakes along with waffles and to hang out with friends. Here, you can make the waffle of your own choice. Must-Try: Belgium Dark Chocolate, Nutella Ferrero Fantasy Average Cost: ₹300 for two. Location: S.G. Highway
Unlocked Cafe

This place is famous for its ambience and its interiors. While it is more a cafe, it serves mouth-watering desserts. With their make-on-your-own theme, you can make a waffle as per your taste buds. Head on to this wonderful cafe to satisfy your cravings. Must-Try: Make your own fully-loaded Belgium style waffle Average Cost: ₹1,000 for two. Location: Navrangpura
Get Desserted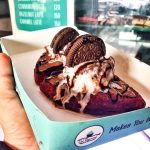 Perfect place for crunchy, creamy, chocolate waffles! You'll surely love the waffles served here as they offer a great variety. And you can see the amount of chocolate sauce is just… yummy! If you are looking for best waffles near me, then you should try Get Desserted! It has deliciousness, and affordable prices. Must-Try: Chocolate Loaded Waffle, Gems Waffle Average Cost: ₹300 for two Location:Sindhu Bhavan Road
Sandwichworkz

Sandwichworkz is a must-visit for tasty waffle in Ahmedabad. This place is perfect to visit with friends and have some snacks along with them. Here the waffles are lip-smacking and will make your evening memorable. Must-Try: Chocolate Crispy Waffles, Waffles With Nutella Average Cost: 700 for two. Location:Vastrapur
New York Waffles & Dinges
This is a famous brand for delicious waffles available in Mumbai, Pune, Ahmedabad, and Hyderabad. They serve a variety of indulging pocket waffles, brownies, jawbreakers, and much more. Additionally, their menu sells waffles by dozens perfect for you to have a waffle party with your friends. Must-Try: 4 Chocolate Belgian Waffle Pizza, Kitkat Oreo Brownie Jaw Breaker. Average Cost: 400 for two. Location: Jodhpur So what are you waiting for?! Head on to these wonderful places and satisfy your waffle cravings! All these places for waffles in Ahmedabad should be on your bucket list. You'll truly love these places once you visit them.