Who would not like to experience a change from everyday life activities?
And when it comes to our work life, we would preferably want to "do something hatke or and interesting to get out of the monotonous life!"
Though Work From Home has become the new normal but it does get boring at times.
To make it more interesting Work From Cafes would be fun.
Toh kya khayal hein? Aaj ka kaam ek aache se cafe par jake karein?
Here is a list of 10 best where you can work in Ahmedabad. They are work-friendly, have a good focused working space, and obviously serve delicious food.
Best Cafes Where You Can Work in Ahmedabad
Here's a listicle of the best work from cafes in Ahmedabad with some lip-smacking food and a gorgeous ambience.
Carry your notes, sanitizer, wear a mask, and make a list of dishes that you're going to eat while you work and head on to any of these lovely cafes. Oh, and yes, don't forget to carry your laptop, though! 😛
1. Mocha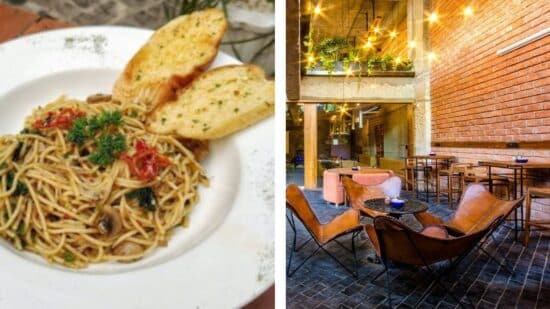 "Maujja e maujja…" Umm, we mean Mocha here! 😛
This beautiful cafe on the crossroads of CG road is one of the best work-friendly cafes in Ahmedabad. It is well known for its ambience, flavorful fusion desserts, and beverages.
Their courteous staff members also serves delightful Continental food, varieties of Italian and North Indian dishes.
Mocha also offers valet parking. You can sit and work in the outdoor seating while sipping from your favourite cup of coffee and indulging in a tasty pasta dish.
Location – Bodakdev
Price – Rs. 1200/- for two approx.
Must-Try Dishes – Rasmalai Cheesecake, Freshly Pressed Juices, Pink Sauce Penne Pasta, Coffees
2. Java +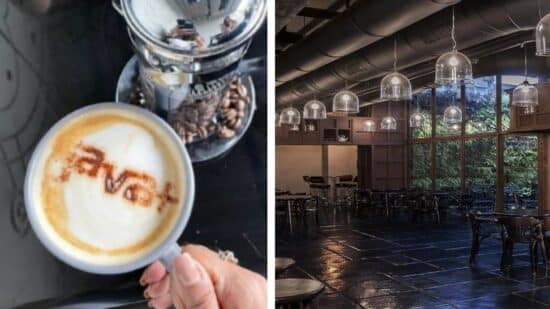 Fond of experimenting with distinctive teas?
If it's a yes, then your next destination can be Java + Cafe, where you can work and sip these amazing teas!
The harmonious food place happens to be a European style cafe. It provides a laid back and pleasing environment with aesthetic interiors. Java+ has a cozy ambience, which is perfect when you are looking for places to sit and work in Ahmedabad.
They serve some flavoursome teas from Japan, Darjeeling, and Sri Lanka and the oh-so-amazing coffees! So, if you feel like dozing off you can sip a cup of their tea/coffee that will help you stay awake! 😛
Besides, it also serves finger-licking food, desserts, and mocktail. The cafe falls in hotel Marriot, satellite. It is also one of the best cafes where you can work from with a view!!!
Location – Satellite
Price – Rs. 1000/- for two approx.
Must-Try Dishes – Hot Chocolate, Thick Shake, Pastry, Coffee, Mocha, Nachos
3. Chai Wai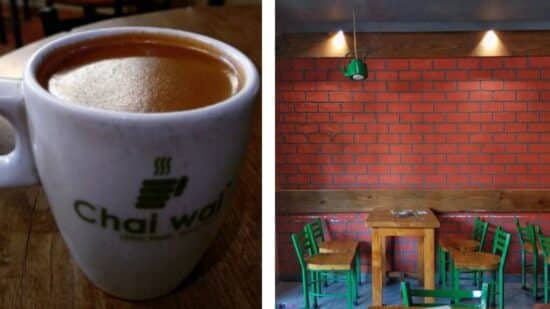 Chai Wai has multiple outlets spread throughout the city. It is a budget-friendly cafe with basic and pretty interiors would be a nice option to sit back and work while the sun rises its temperature outside.
Chai Wai serves drooling fast food dishes, street food, and beverages. Of, course you cannot miss out on their special cup of chai and a grilled sandwich with the green chutney!
So head on to this quaint work cafe in Ahmedabad to make your weekday more interesting.
Location – Satellite
Price – Rs. 1200/- for two approx.
Must-Try Dishes – Dhokla, Grilled Sandwich, Poha, Ice-Tea, Chai
4. Zen Cafe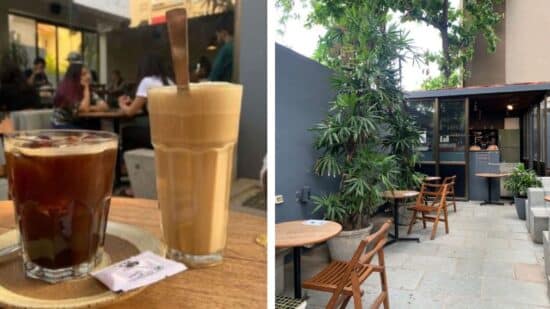 Looking for a zen place for you to sit back and work peacefully?
Then you must visit Zen Cafe, located in Navrangpura and Satellite area.
It has a cave that puts forward an underground art gallery famous as "Amdavad Ni Gufa." The cafe serves delicious food items along with standard and simple beverages like coffee and tea.
Come here, sit, relax, indulge in their dishes made from fresh ingredients and set your mood for work. The calm and soothing ambience surely makes this a great work cafe in Ahmedabad.
You can also make friends with like minded people here as the work crowd is seen more often here!
Location – Navrangpura
Price – Rs. 600/- for two approx.
Must-Try Dishes – Thin-Crust Pizza, Nachos, Chai, Carrot Cake, Hot Chocolate, Nachos
5. The Dark Roast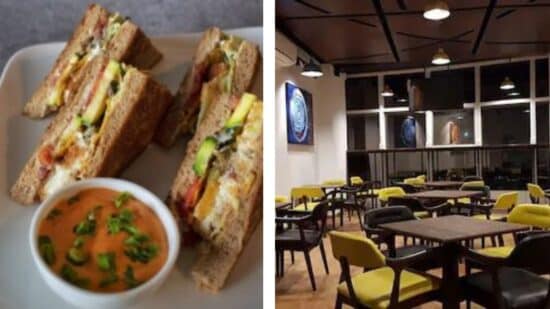 Continuing this list of cafes where you can sit and work, we have The Dark Roast. The cafe is situated in Prahlad Nagar, one of the prime locations of the city.
It's an enthusiastic cafe offering mouth-watering delights such as Italian dishes and Fast Food dishes.
If you love your coffee a little dark which is made from freshly roasted coffee beans, then wait nottttt and rush to this cafe with your laptop now!
The Dark Roast has attractive seating arrangements and a vibrant ambience that will set your mood right for your work.
Don't forget to try out their scrumptious delicacies from their interesting menu!
Location – Prahlad Nagar
Price – Rs. 800/- for two approx.
Must-Try Dishes – Cheesy Fries, Falafel Sandwich, Cheese Garlic Toast, Pink Pasta
6. CCD – Cafe Coffee Day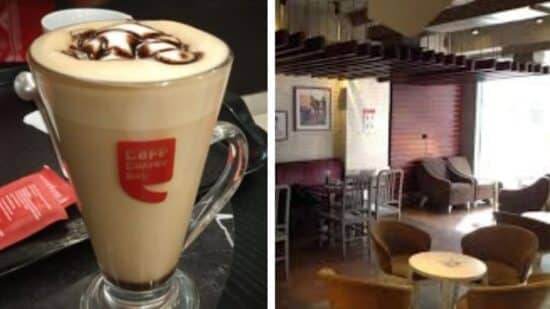 Cafe Coffee Day any day would be perfect.
This cafe is an excellent place for those who are fond of a basic and comforting ambience. Its pleasing and authentic ambience will motivate you to come and work for long hours and enjoy a cup of coffee.
Ahmedabad has quite a few branches of Cafe Coffee Day in various parts of the city that makes it accessible for all. Moreover, this soothing food place has tasty food options in snacks and coffees!
Location – Vastrapur
Price – Rs. 700/- for two approx.
Must-Try Dishes – Veg. Samosa, Tiramisu, Multigrain Veg. Wrap, Samosa Kulcha, Coffee
7. Cafe Soul Square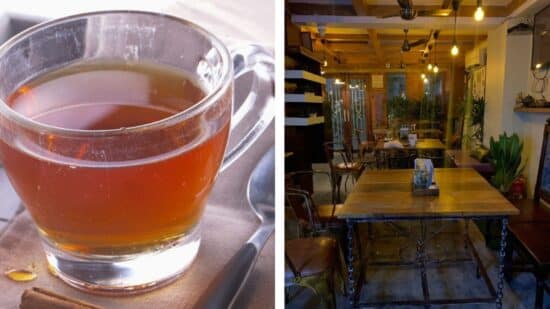 You can have a pleasant experience and unwind from your office's hectic life while visiting Cafe Soul Square.
It lies in Bodakdev having cozy and alluring ambience which also makes it a great workplace. Cafe Soul Square is a multi-cuisine cafe that serves Italian, Oriental Food and tasty desserts and beverages.
It is soberly calm that will help you work with more concentration. Full of surreal vibe, the cafe would be your go-to place when ever you're bored of working from home.
Savor their warm, soft, and delicious Pancakes if you're planning to visit the place in the morning to start your work. And hey, do indulge into their Mexican platters too!
Location – Bodakdev
Price – Rs. 850/- for two approx.
Must-Try Dishes – Mexican Platter, Waffles, Nutella Cold Coffee, Potato Wedges, Pancakes, Cappuccino
8. Turquoise Villa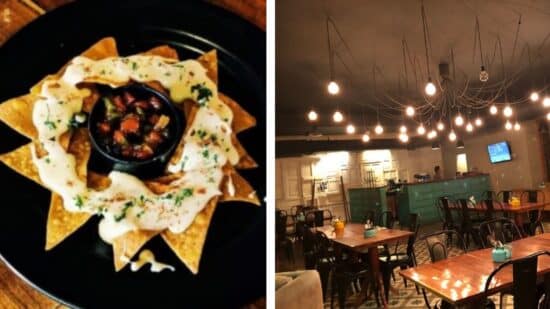 The Turquoise Villa is a bistro and cafe with a wonderful combination of delicacies and comfortness.
It is popular among the youth as the work from cafe in Ahmedabad.
The Turquoise Villa focuses on its freshly-brewed cold and hot coffee. It also offers an all-day breakfast service along with tasty North Indian and Italian dishes.
Choose your preferred dish from their wide-ranging menu or try something new while completing your tasks of the day at the cafe.
Don't forget to get some Instagram-worthy pictures of your food and ambience while you take a break from your work, as it puts forward an alluring decor with classic wooden flooring and pretty outdoor seating.
Location – Vastrapur
Price – Rs. 1200/- for two approx.
Must-Try Dishes – Spaghetti, Chocolate Fondue, Pesto Pasta, Cheese Fondue, Mojito
9. Caffix – The Tech Cafe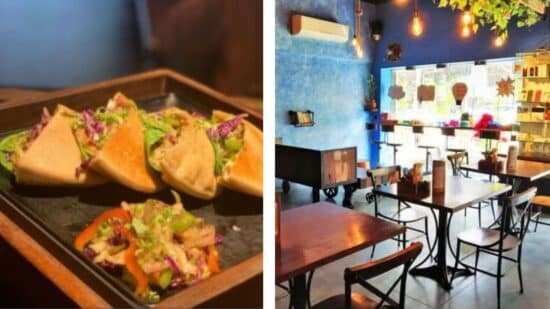 Caffix – The Tech Cafe is a unique food place just like its name, offering unique services. It is a nice-looking cafe that provides twin services – i.e. food and repairing!
Yes, you heard it right. While offering a phone repairing service, the spread also offers mouth-watering food dishes.
Now you can grab a quick bite of Italian, Mexican, or Fast Food dishes at this innovative food joint. Fix your hunger pangs while they fix your devices!
The cafe is also famous for its unique seating arrangement, along with the pleasing dine-in designs.
Location – Vastrapur
Price – Rs. 900/- for two approx.
Must-Try Dishes – Kiwi Mocktail, Thickshakes, Pasta, Cappuccino
10. Beans and Leaves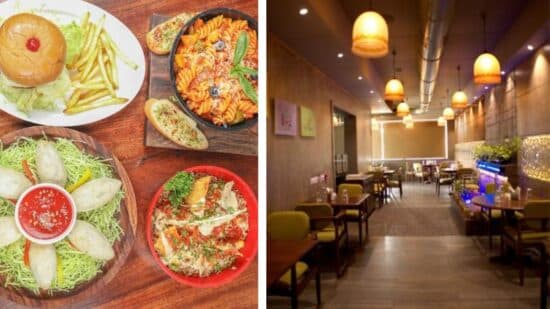 Beans and Leaves are in Platinum Hotel situated in Paldi. Spend your time here while working with your friends or colleagues in this cafe.
This place is well-known for its co-operative and caring staff members and also for its awesome quality of food. Beans and Leaves has a nice and soothing decor that would encourage your productivity.
Along with working in a more relaxed environment, you can treat your taste buds with the yummy culinary delights that the joint offers. Starting from varieties of thin crust pizza, coffee, sandwich, soups, desserts, and munchies!
Location – Paldi
Price – Rs. 600/- for two approx.
Must-Try Dishes – Green Tea, Cappuccino, Caramel Frappe, Kitkat Shake, Classic Bruschetta
Jump on and visit any of these food places for a change. Enlighten us with your choice of food from these best cafes in Ahmedabad, where you can work!