Maa ke haath ki aadrak wali chai ya masala chai with our favorite snacks is all we wish for when the sun peeks through the clouds in the morning!! And don't we all agree to the fact that chai is not just a beverage but it is an emotion!!? It's the joy that lasts throughout the day and we cannot deny it. Did you know that Assam is the largest tea producing region in the world? It would totally mesmerize us with it's natural beauty of tea plantations. Here's to all the beloved chai lovers, we bring to you the list of popular types of chai that will treat your taste buds right from across India! Cause we think that Chai is appropriate for every occasion!!! And enjoying mug after mug of our legendary tea is one of the things we're fond of!
Popular Types Of Chai
1. Fudina Chai From Nathdwara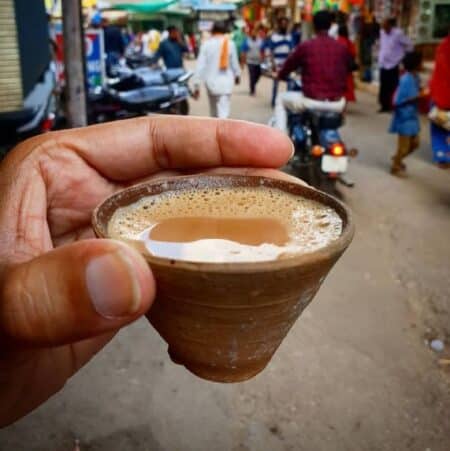 Nothing spells more morning more better with a cup or two of Fudina/Pudina chai. Mint tea, popular from Nathdwara is a light and refreshing beverage served in specially in kullad. You'll definitely crave for more once you taste this aromatic and soothing beverage! Did you know that this soothing and warming tea also keeps throat infections at bay? Relish Pudina Chai with – Cutlets, Pakoras, Sandwich, Toast, Bread Toast, Biscuits, Khakharas, etc
2. Kahwah From Kashmir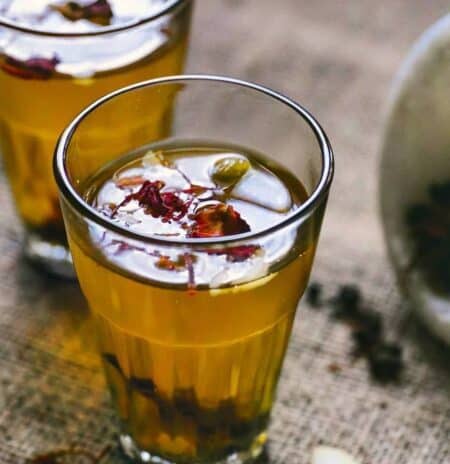 If you're fond of water based tea then you will fall in love with the Kashmiri tea kahwa! Don't believe us, try this recipe out for yourself. it is one of the best drinks to sip on cold winter days or if you've cold. While the Kashmiri beverages are quintessentially complex, yet they're very simple and flavorful for the chilled weather outside. You can also relish this throughout the year with your family while being nostalgic about your childhood memories. Relish Kahwa with – Dry Fruits such as Cherry, Pistachios, Cashew Nuts, and Almonds, Dry Snacks
3. Lal Cha From Assam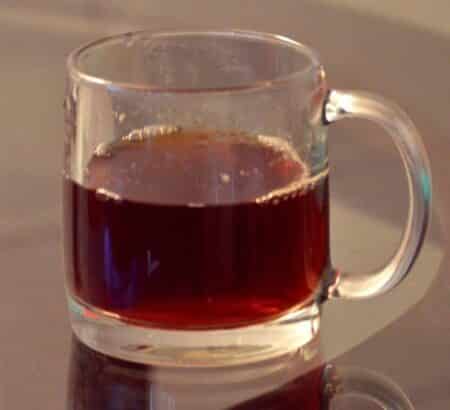 This famous tea of Assam and Sikkim is reddish-brown in color that is true to its name Lal Cha! You must enjoy this special tea while you are on a road trip to Assam, Arunachal, Sikkim, or Meghalaya. However, this drink is simple black tea without any milk and generous addition of sugar in it. Relish Lal Cha with – Potato Chips, Tea Cake, Namkeen Mix, other Dry Snacks
4. Meter Chai From Tamil Nadu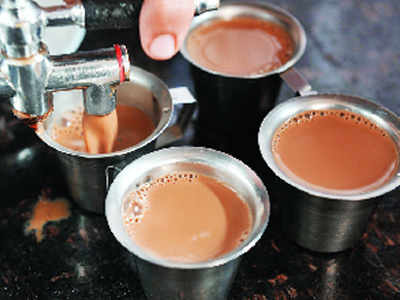 Tamil Nadu is a coffee city where its popular chai is also made in the coffee style. It is a proficient art of making a chai where the simultaneous mixing of ingredients and cooling the beverage takes place. This delicious drink is measured like a length of fabric and hence, the name – Meter Chai! Sounds interesting no? Savor their best meter chai and trust us you're not going back. Relish Meter Chai with – Butter Cookies, Parle-G Biscuits, Stuffed Parathas
5. Irani Chai From Hyderabad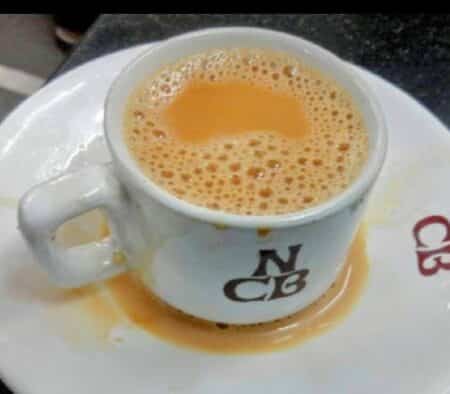 Nothing spells evening better than a steaming hot cup of chai and butter cookies. The fabulous Irani Chai of Hyderabad just adds an emotional value to your amazing evening with your loved ones. It is a Persian influenced tea with a nice flavor and unique taste. Hyderabad is also well-known for serving the delicious Kesar Chai along with its special Irani Chai. Relish Irani Chai with – Any of your favorite dry snacks, Parathas
6. The Authentic Masala Chai – Anywhere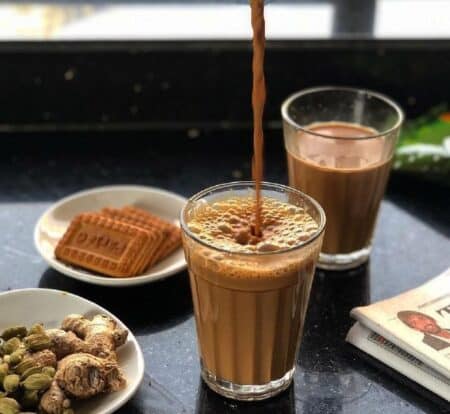 Did someone mention chaiiiiii? Our quick fix to boost our mind and soul. Masala chai is one of the most popular beverage among the varieties of chai. This wonderful drink is a combination of simmering spices along with milk and tea is loved by all. Enjoy a cup of masala chai in the morning or evening with your absolute favorite fried snacks or dry snacks! Relish Masala Chai with – Farsi Puri, Paratha, Thepla, Gathiya, and any other Dry Snacks Tell us, if you are aware about any unique or popular types of chai from across India.