All the F.R.I.E.N.D.S fans out there, remember that episode where Chandler refuses to give back a cheesecake accidentally delivered to his apartment? Next moment Chandler and Rachel are fighting for a piece of the creamy cheesecake heaven. They even ate it off the floor, because its just that irresistible.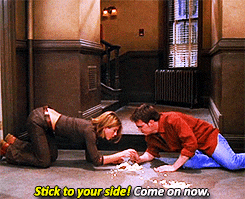 We have such amazingly delicious cheesecake in Ahmedabad too! But it is a costly dessert and you can't go around trying all the hundreds of places that serve cheesecake. So we did it for you! Here is a list of the 7 top cheesecake in Ahmedabad that you must try!
7 Places That Serve The Best Cheesecake In Ahmedabad
1. Hoglatto
Cost for a cheesecake slice – Rs. 220 Location – Vastrapur Hoglatto is one of the best dessert places in Ahmedabad. If you are looking for a delicious cheesecake shop in Ahmedabad, then you should give Hoglatto a try. It is well known for its Classic New York Cheesecake, Blueberry Cheesecake, and Triple Chocolate Cheesecake.
2. Sugarless Life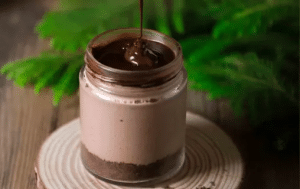 Cost for a cheesecake jar – Rs. 200 Location – Navrangpura The Sugarless Life present cheesecake in a new form – jars! Its the same deliciousness, creaminess, and flavors in a jar! It serves the best eggless cheesecake in Ahmedabad. Try their yummy Blueberry Cheesecake Jar, and Newtella Cheesecake Jar! What's more, it is sugarless! Take care of your health and keep your calories in check! It also serves the cheesecake in normal style if you want to try the classic one.
3. Blue Oven
Cost for a cheesecake slice – Rs. 200 – Rs. 245 Location – Rajpath Rangoli Road Blue Oven serves the best cheesecakes in Ahmedabad. With multiple branches in Ahmedabad, Blue Oven is a fine-dining restaurant. But it serves the most creamy, silky-smooth cheese cakes. Take a spoonful of their delicious Nutella Cheesecake, or for coffee-lovers, the Tiramisu Cheesecake.
4. Cocoa Drama
Cost for a cheesecake slice – Rs. 100 – Rs. 200 Location – Vastrapur The list of best cheese cakes in Ahmedabad can not be over until covering Cocoa Drama. It is the perfect cafe for chocolate lovers. Serving yummy Mango Cheesecake, Red Velvet Cheesecake and the classic New York Styled Cheesecake.
5. Fozzie's Pizzaiolo
Cost for a cheesecake slice – Rs. 230 Location – Bodakdev A amazing hangout place for friends and family, Fozzie's Pizzaiolo serves mouth-watering cheesecakes. It has the best Blueberry Cheese Cake in Ahmedabad, hands down! You can snack on their silky cheese cakes while playing games. A perfect match made in heaven indeed!
6. Mocha
Cost for a cheesecake slice – Rs. 250 Location – C.G. Road Mocha serves the most famous cheese cake in Ahmedabad. With cheesecake milkshakes, cheesecake brownie and more, it is the hotspot for cheesecake lovers. Along with a charming ambiance, you will also get tasty chocolaty cheesecake here! Their Cheesecake Brownie is one of the best-selling desserts!
7. A Gourmesserie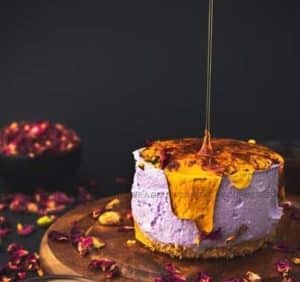 Cost for a cheesecake slice – Rs. 250 – Rs. 300 Location – Prahaladnagar A Gourmesserie is an extremely cozy, charming cafe. It serves delicious global desserts from patisserie, cupcakes, and of course, cheesecakes. With 10+ different cheesecake flavors, this is one cheesecake in Ahmedabad that you should try! What are you waiting for? Go and grab them all. Do let us know how you like these cheesecakes and also if you know any new place that serves awesome Cheesecakes in Ahmedabad!!