How about some delicious food dishes made with a tangy, sour, and sweet fruit? A nutrient-dense super food that is luscious, tasty, and is good for healthful skin, eyes, and hairs! Yes, we're talking about the delightfully delicious bright colored tomatoes! Tomatoes consists of wealth of vitamins, antioxidants, and minerals in them. Now, are you confused whether tomato is a fruit or a vegetable? Then let us break the bubble here for you that "Tomatoes are fruits that are considered vegetables by the nutritionists." Isn't it amazing, that you can have your favorite fruit and vegetable at the same time! Here are the 6 delightful dishes you can make with tomatoes. We're sure, you are not going to regret making these flavorful food dishes.
Tomato Salsa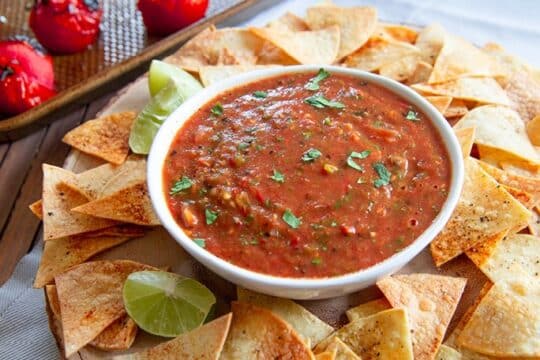 Nah, we aren't talking about the graceful salsa dance here. It's all about consuming the fresh tomatoes in the form of the mouth-watering tomato salsa. Of course, who would say no to it, right? Make a bowl of savory salsa from the firm and fleshy tomatoes and enjoy it with your favorite snacks. Rush to your kitchen and make some vibrant and fresh salsa and your taste buds are going to thank you later.
Tomato Pulao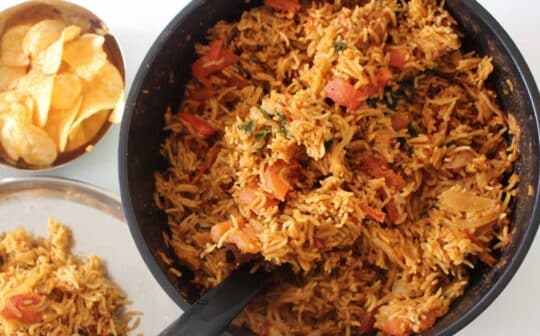 For all the rice lovers out there, tomato rice is on of the tasteful dishes that you can easily make at home. This dish is also known as tomato rice bath or tomato bhath. It is a popular one-pot meal and is and ideal South Indian rice pulao made with rice and the savory tomatoes. The flavorful tomato rice is rich in nutrients and is a multipurpose recipe. Yes, you can relish this yummy rice dish for lunch or dinner. Next time, when your friend's are home make this delicious dish along with raita!
Roasted Tomato Soup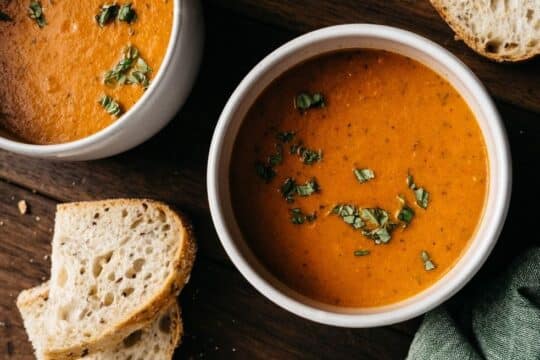 If you are an all-time soup fan, then you must try the roasted tomato soup. You are surely going to make this soup multiple times after relishing it once. As the awesomeness of roasted tomatoes will give a warm and earthy flavor to the soup. This delectable soup is best when made with garlic, olive oil, fresh tomatoes, and caramelized onions! Serve this creamy soup with some snacks for that extra crunch next time when your guests are home.
Tomato Cheese Sandwich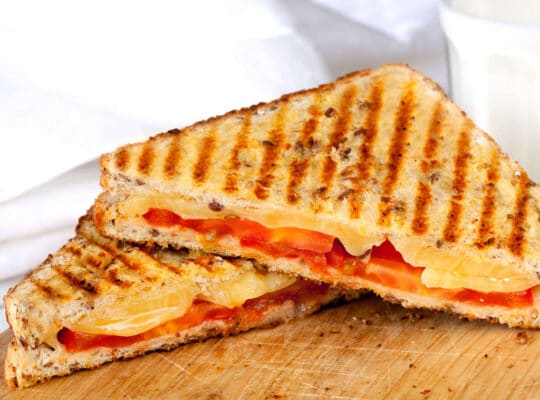 How about some sandwiches for a breakfast? We can also have the inviting sandwiches for lunch and dinner too, right? Then how about making some quick and grilled tomato cheese sandwich? It surely is an appetizing idea indeed! You can impress your family with some toothsome grilled sandwiches as tomatoes and cheese pairs really well in any recipe. Try it out for yourself if you don't believe us!
Tomato Bruschetta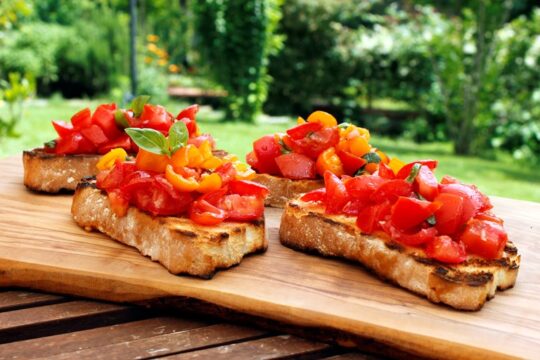 Want your loved ones coming back for more food dishes cooked by you? The make this go-to summer appetizer – tomato bruschetta which will sure become everyone's favorite! The wholesome flavors, fresh and few ingredients is all you need to make the dainty tomato bruschettas! This classic Italian starter is a perfect dish for your weekend parties, dinner, or summer brunch.
Tomato Onion Chutney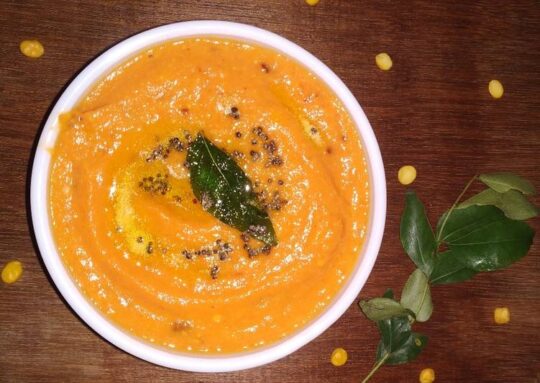 Are you a chutney person? We mean to ask that are you someone who is fond of eating flavorful chutney with every meal? If yes, then you ought to try the tomato onion chutney! You're definitely going to love every bit of it. This tempting food item can become your go-to dish with every meal once you taste it! Because it tastes simply delicious with anything. Tell us which is your favorite dish from this list of 6 delightful dishes you can make with tomatoes. Also, enlighten us about any delicious tomato dish that you've discovered!