Be it Holi or Diwali, Navratri or Christmas, Onam or Janmashtami, Indians never fail to celebrate the festivals with energy and enthusiasm! The festive preparations are not just about getting clothes, going out with your loved ones and celebrating. One of the major part is the preparation of delightful delicacies during festivals which is indeed a special part for foodies like us! 😛 This Janmashtami we bring to you a list of best farali foods that you can indulge into as you observe your fast.
1. Sabudana Vada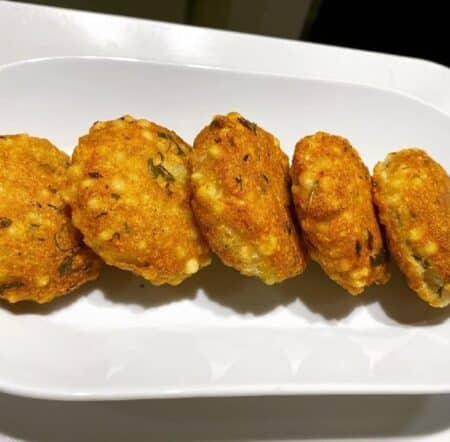 Remember eating those crispy sago balls when you were kids? Our beloved snack – the versatile sabudana turns into wonderful meals when you're fasting. One of the super delicious and loved by all is a platter of hot, crispy, and aromatic Sabudana Vada along with some chutney or raita! Believe us, you will not stop even after four or five vadas. 😛 Location – Street Side Stalls, Urban Khichdi, Vaishnav Farali World, Azad Sweets and Restaurants, Madhavrao
2. Jeera Aloo/ Sukhi Bhaji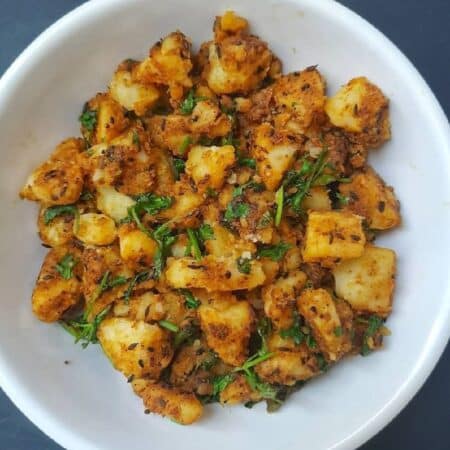 Aren't you drooling already just by seeing the picture of Jeera Aloo/ Sukhi Bhaji? Jeera aloo or vrat ke aloo is a simple and quick stir fry dish yet so delicious and versatile! Enjoy this goodness as a side dish or main dish in your meals along with some farali khichidi or paratha. If you happen to be a big time potato lover then this dish should top your list on days when you keep fast. Location – Purohit Thali, The Farali World, Urban Khichdi, Khichdi ETC.
3. Farali Bhel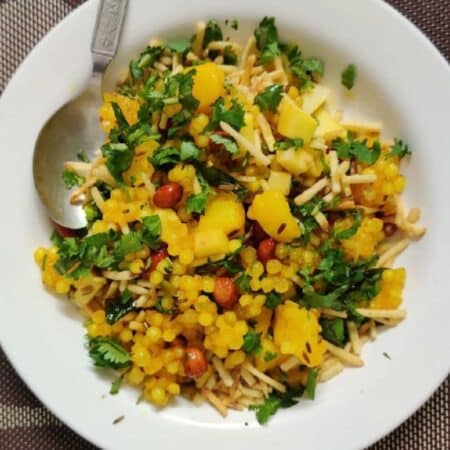 Farali Bhel is a must-try food delight for those you are fond of chaat-pata and teekha khana. Or someone who absolutely goes gaga over a chaat dish! Some quick mixing of few ingredients and woah, it feels like chaatpata bhel taiyaar hein baas daas minute mein!! You can also make customizations to you bhel according to your taste and preference, if you're ordering one from outside. Location – Street Side Stalls, Vaishnav Farali World, The Karnawati Dabeli, Kutchi King, Gajanand Pauva House
4. Rabdi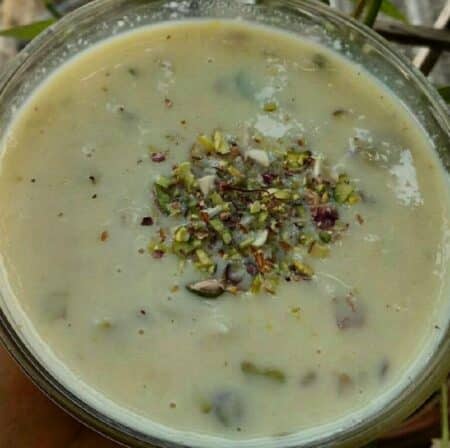 Want to experience heaven after relishing a bowl full of goodness? Then you ought to have some Rabdi this Janmashtami and carve your sweet cravings! Rabdi – a traditional Indian sweet is becoming everyone's favorite, right from children to adults due to its rich flavor and thick texture. Try eating a bowl of kesar rabdi along with some farali pooris and you're never going back!! Also, did you know that there are more than 20 interesting flavors of Rabdi to devour? Check them here. Location – The Green House,Gwalia Sweets, Jassi De Parathe, Vipul Dudhiya Sweets
5. Farali Dhokla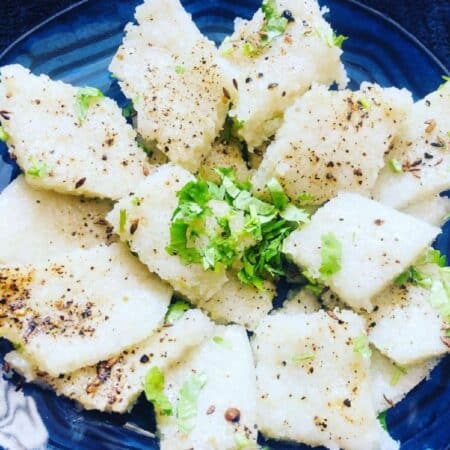 Dhokla and Gujaratis are a match made in heaven it seems! Cause we have dhokla for every occasion and mood. Hence, when you are observing the Janmashtami fast you can enjoy the your favorite deliciousness. The tasty and tempting Farali Dhokla is gluten-free snack that pairs great when served with tea. Now that you've a Janmashtami fast, you can enjoy your evening cup of tea with some quick farali dhoklas. Location – The Farali World, Prajapati Live Dhokla and Farali
6. Rajgira Poori/Paratha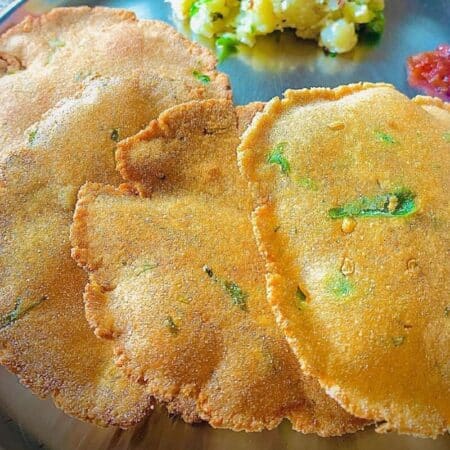 Tell us that you're fond of the nutty, gooey, and oh-so-soft Rajgira Pooris/Parathas! Cause we simply root for them on days when we keep fast. Vrat ka paratha or rajgira paratha is made from Amaranth flour which is not only tasty but is also rich in protein. How about relishing a few parathas with a bowl of rabdi/ raita, and jeera aloo with your loved ones at home? Sounds perfect no? Location – Purohit Thali, Shree Mehta Chawana and Sweet Center, The Farali World
7. Varieties of Farali Dry Snacks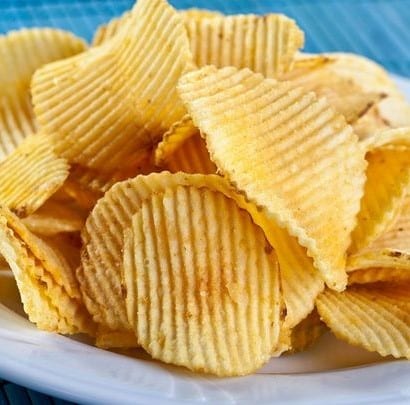 The absolute distinct varieties of dry snacks would always leave us in a dilemma "ki vrat ke liye konsi chips khayi jaati hein aur konsi nahi." If this is what your current thoughts are, then worry not cause we're here at your rescue. We've got a list of few amazing dry snacks that you can relish when you're fasting.
Potato Chips
Banana Chips
Farali Chevdo
Suran Chips
Sabudana Chivda
Peanuts
Nuts and Dry Fruits
Roasted Makhana and Aloo Makhana
Don't miss out on these best farali foods cause it's Lord Krishna's birthdayyyy and with this special day, comes the special treat! So, what are you waiting for? Go and order these best farali foods or make them at home and thank us later!