Have you ever refused to eat some halwa when somebody offered it to you? We believe that you don't remember saying 'no' to it. Because you don't really need a reason to binge eat some halwa. Being a true Indian at heart, one always comes back to halwa even after indulging in fascinating desserts. Any type of halwa is a sweet ending note to your meals. Make your breakfast more interesting, your lunch more appealing, and your dinner more appetizing with this bowl of happiness. Below is the list of the types of halwas you can find in India.
1. Carrot Halwa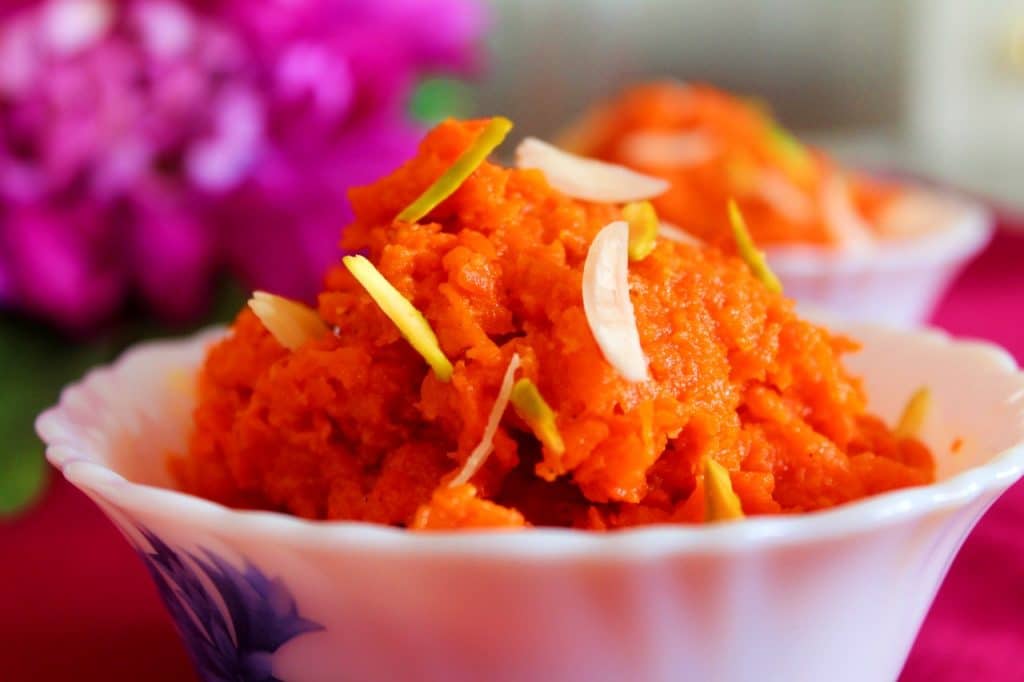 Carrot Halwa is a traditional Indian sweet is which is more popular as gajjar ka halwa. The delicious beauty is the epitome of Indian sweets. All the age groups are fond of this classic, rich, and creamy dessert. A steaming bowl of gajjar ka halwa is a must during the winter season.
2. Lauki Ka Halwa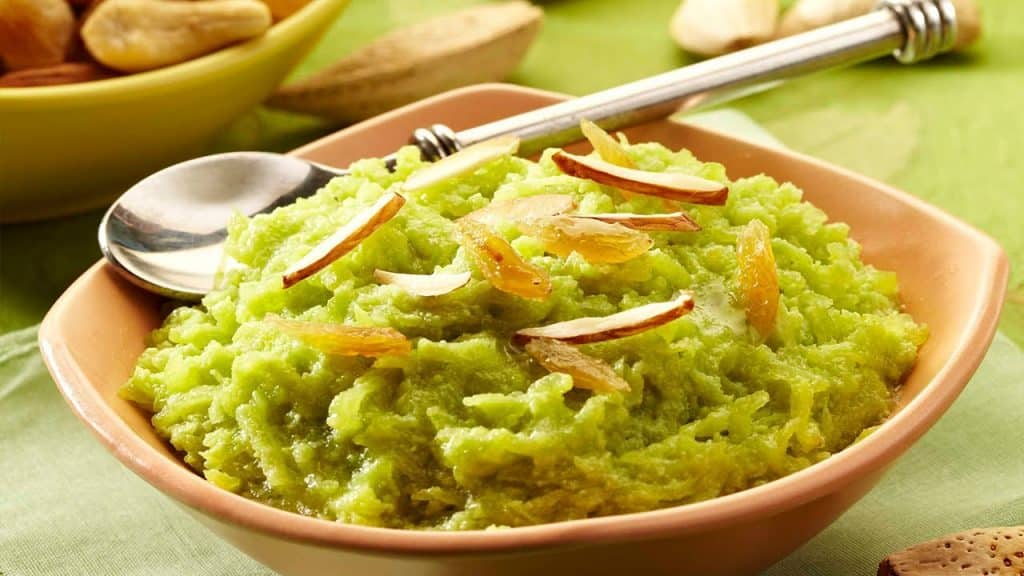 Lauki Halwa is a simple dish that makes for a perfect dessert after a meal. If you are bored of eating the lauki sabji then try making some lauki ka halwa. We bet you are not going to regret it.
3. Suji Ka Halwa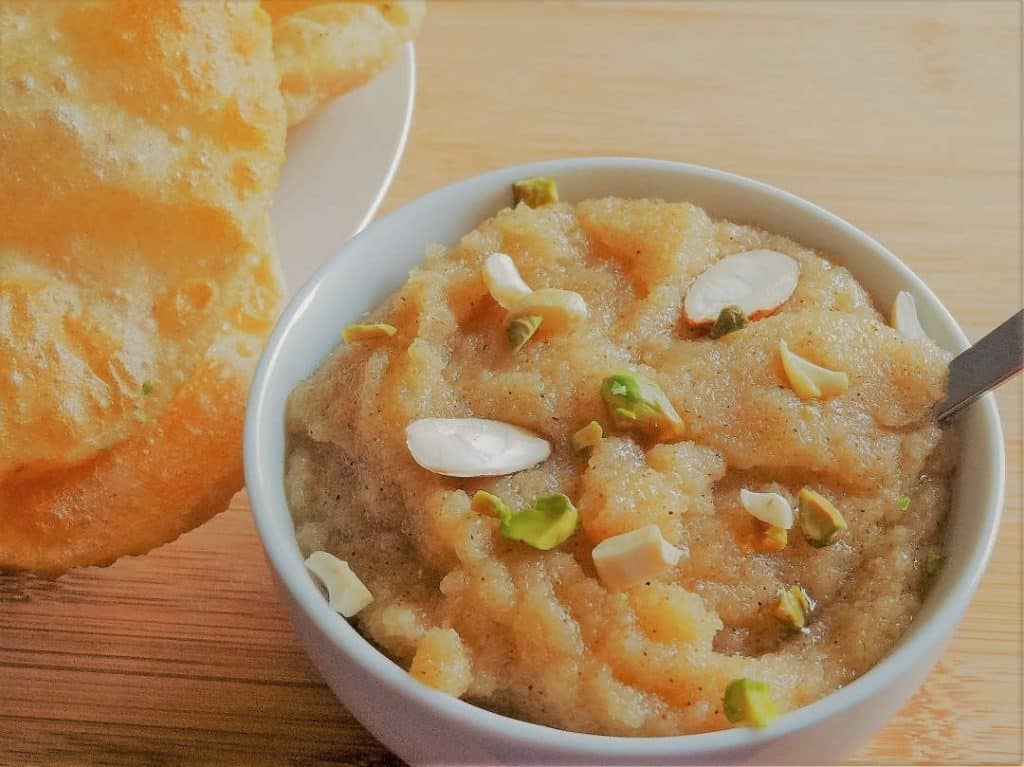 Suji ka halwa is generally known as sheera is an easy to make and delicious pudding. If you are a true Indian at heart then you know that celebrations at home call for the divine sheera. Make this delightful halwa the next time, when you are craving something sweet but have little time in your hands.
4. Beetroot Halwa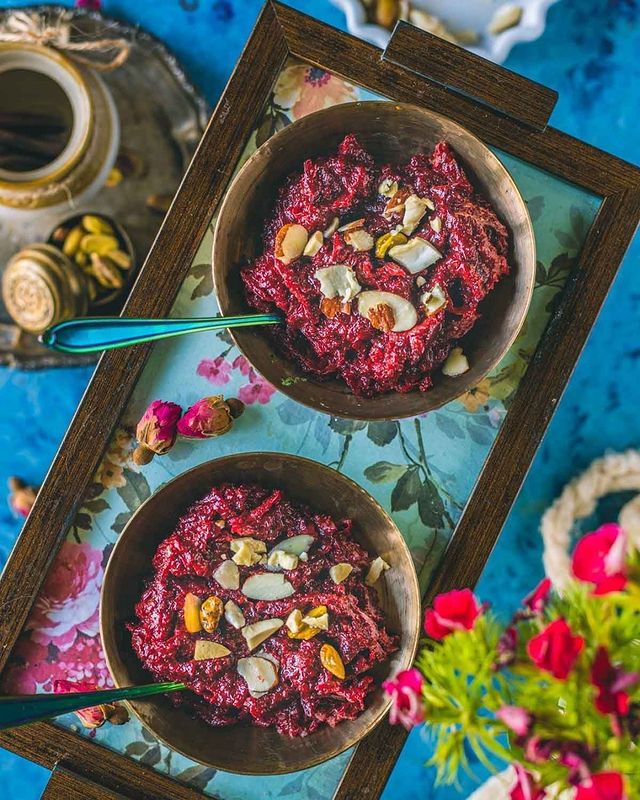 The nutritious rich beetroot halwa is a flavorsome sweet dish. Its rich, creamy texture and beautiful color can really be tempting. Beetroot halwa is a nutrition-packed dessert, best served during the summer season.
5. Badam Halwa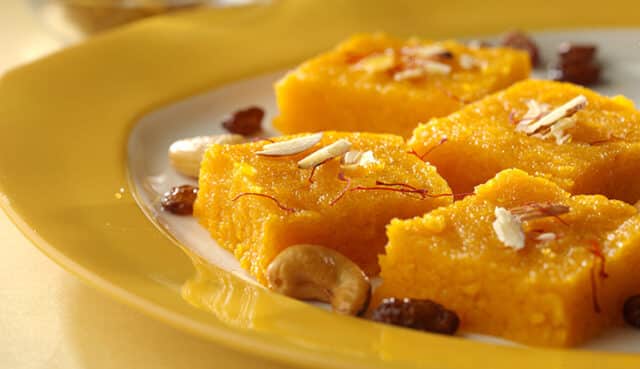 Remember, your grandmother asking you to have a spoonful of Badam halwa every morning when you are all set to go to school? It is a classic Indian mithai prepared for special occasions. This dense chewy dessert is a soft fudge with a unique taste.
6. Pineapple Sheera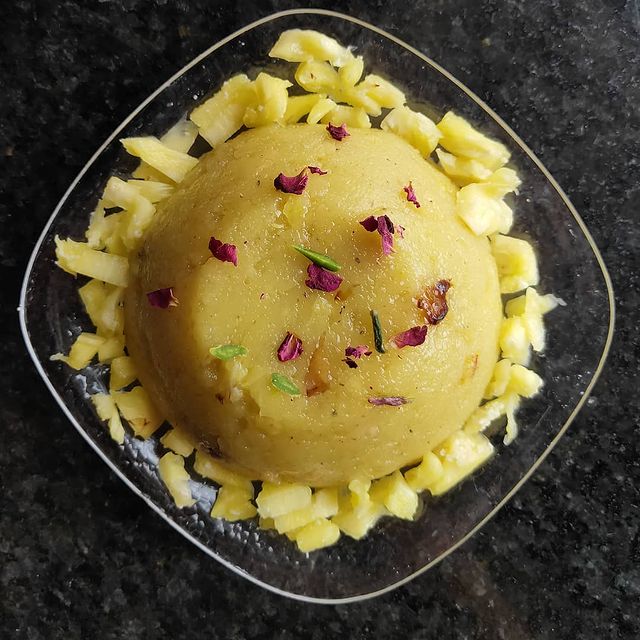 Pineapple Sheera is an appetizing and luscious dessert of sweet and tangy pineapple. It is also popular as pineapple Rava Kesari and pineapple kesari bath.
7. Besan Halwa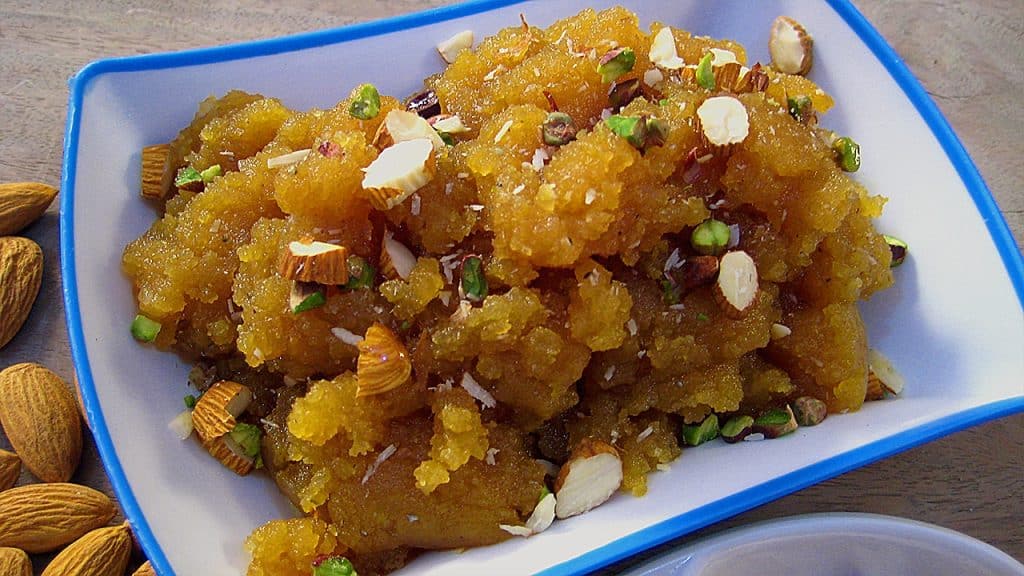 Besan halwa is one of the sought after sweet dish specially prepared during the festival season. It is quick and easy to make at home. This simple dessert is rich and aromatic which melts in your mouth like cotton candy.
8. Ragi Halwa
Ragi Halwa is a traditional add great sweet dish containing nutrients and natural proteins. indeed, a combination of health and deliciousness. This gluten-free option of halwa can fulfill your dessert cravings. Now, you are tempted to have some of these inviting desserts right? Correct us, if we are wrong. Warm your soul and satiate your hunger for many hours with these all-time favorite, types of halwas you can find in India. Make these scrumptious sweets and thank your taste buds later.