Hello dear food fans,
We often wonder who would not like to have a scoop of one of the delectable desserts on the earth! Wouldn't you like to bury your face deep into a creamy and luscious dessert? You might be wondering what we are talking about. We're referring to one of the delicious desserts here, Gelato! If you are looking for something new and unique other than ice-creams then we recommend you to try gelatos. We are excited to tell you that one of the best places in Ahmedabad known as 'Melt In' offers excellent varieties of gelato flavors with some interesting combinations.
As valentine's day is around the corner you can also get your hands on the special valentine's hamper from Melt In and surprise your loved one.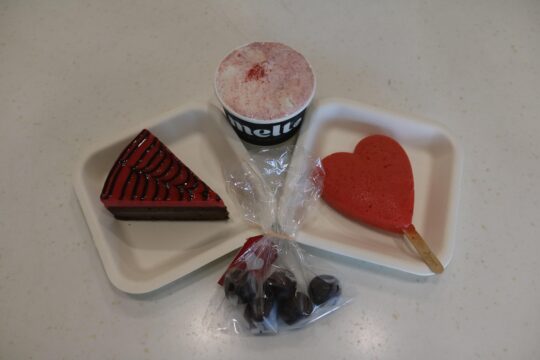 How About a Gelato?
Yes, it can never be a NO for a gelato. Gelato is a famous Italian frozen sweet dish that is made with a base of milk and sugar. It consists of less air and the flavors of the gelato are blooming as compared to the other kinds of frozen desserts. The density and richness of gelato are eye-pleasing and you cannot stop craving for more after relishing a scoop of it! It can be a perfect sweet dish for you if you want a burst of flavor and a silkier frozen treat in your mouth.
Hold on, gelato and ice-cream are different!
Yes, you heard it right! Gelato and ice-cream are quite distinct. Gelato is more flavorful than an ice-cream due to its consistency. It has more of a silkier texture and is denser than an ice-cream. Did you know fact that gelato contains lesser fats than an ice-cream? Yes, ice-cream is airier with a higher fat content while gelato is less airy and softer/lighter which contains less butterfat. Now you have a perfect excuse to have more than just a single scoop of gelato. Isn't it?
"Worried about where to have the best gelato in the town? Worry not, as 'Melt In' is in the town!"
Melt-In
Melt-In is located below Pakwan Restaurant, Bodakdev. It offers a unique spread that serves some of the most fascinating combinations of Gelatos. This is a decent, classy, and peaceful place with a soothing ambiance. The lovely interiors, proper seating arrangements, and beautiful presentation of the food are the highlights of this place.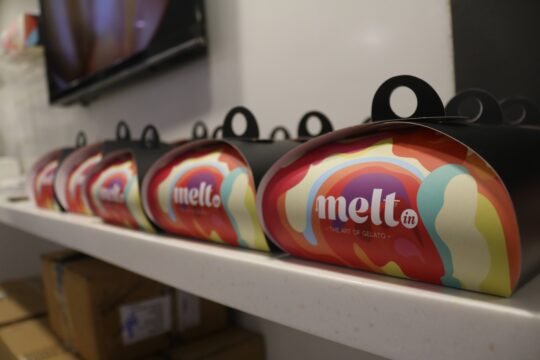 And we wanna tell you that if you are a fan of gelatos then you should stop doing everything else and rush to Melt In right now! This huge and spacious outlet provides a wide range of enticing gelatos. Treat yourself or hang out with your friends or family and enjoy a scoop of this flavorful dessert.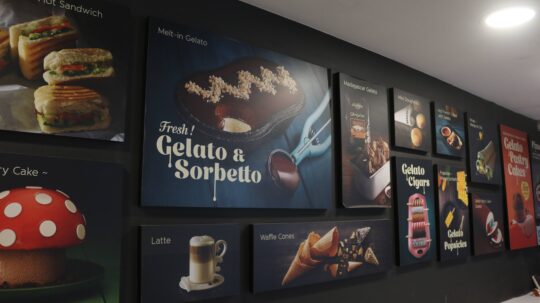 Mains of Melt In
Some of the popular flavors of Gelatos are-
Mango and white chocolate, Dark Chocolate Madagascar, Chocolate Orange, Vanilla Madagascar, Cotton Candy, Berry Blast, Raspberry Rage, Sacher, Tiramisu, and Melt In Special.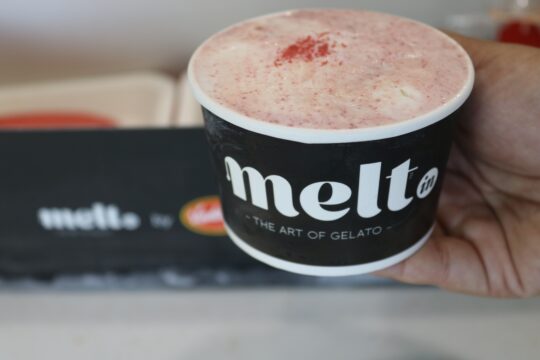 Arent, you already tempting to have one? We are sure that gelatos will be at the top of your dessert list after relishing the creamy and flavored gelatos at this beautiful place. Have some of these flavorsome gelatos to demolish your sweet cravings and enlighten us about your favorites from it.
We bet that you will have a hard time choosing anyone from these delicious varieties of gelatos.
Along with these wide varieties of gelatos, the outlet also serves other food items and desserts. I.e gelato cakes, cute gelato popsicles, tempting gelato pastries, gelato cigars, exotic beverages, pizzas, and wraps.
Also, get a beautiful red colored valentine's hamper from Melt In and gift it to your beloved one this valentine's day.
A hamper Of Love
"Some things are meant to be. Just like you and me." Ever said this to the one whom you admire? No? Are you falling short of words to ask someone out? If yes, then Melt In is here to your rescue. You can now dazzle them with this cute and fascinating hamper. Melt In is offering an exclusive valentine's hamper which has some pleasing and delicious desserts. It consists of a Red Velvet Gelato, Strawberry Heart Popsicle, Raspberry with Chocolate pastry, and Ganache Chocolates.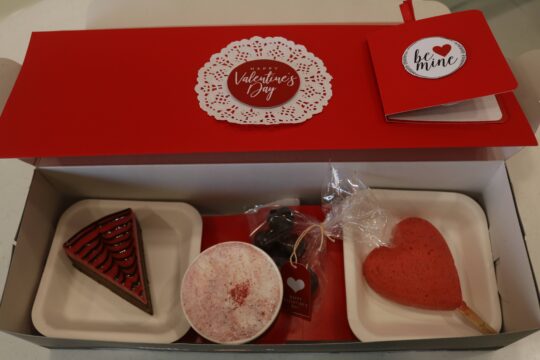 So, what are you waiting for? Go and get this beautiful valentine's hamper for your loved one just for Rs. 549/- from 'Melt In'.