7 Baking doesn't get old no matter in which era we live. We speak one language through this hobby! The transformation from simple vanilla and chocolate homemade cakes to designer cakes to cupcakes, popsicle and much more. We're always on the lookout for the new voices that inspire, inform and influence the baking community. I have gathered another 7 Ahmedabad Bakers which turned Professional and are now run their successful business as a homebaker. They have stunning photography, delicious recipes, and innovative ideas to keep you motivated for years to come. Do follow these homebakers in Ahmedabad on Instagram!!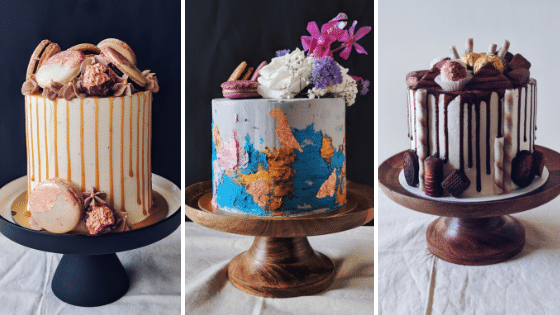 A Pharmacist by education, Noreen has always loved the art of baking. Things changed when one of her friends gifted her an oven as a birthday gift and there was no looking back. Since then, her kitchen has become her laboratory and keep experimenting her baking skills to create masterpieces. Soon Noreen started selling her cakes and Tires of Joy born. Many of her clients have asked for newer designs and flavors which were quite a challenge for her but she did it! She is very grateful to have been able to follow her passion as a baker. You may start drooling just from looking at the screen of the cake pictures.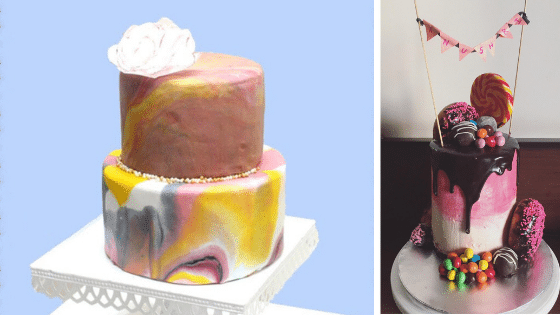 Mili has always been interested in cooking and baking happened to her by chance. The science of baking fascinated her since it seemed more challenging than cooking – you can't really taste it as you go along! It started off as making cakes for the family birthdays and then she decided to try baking professionally and Batter Bites came into existence in 2017. All her cakes are eggless and the highest selling products after customized designer cakes are wheat/oats/no-sugar desserts from the 'Health is wealth' range.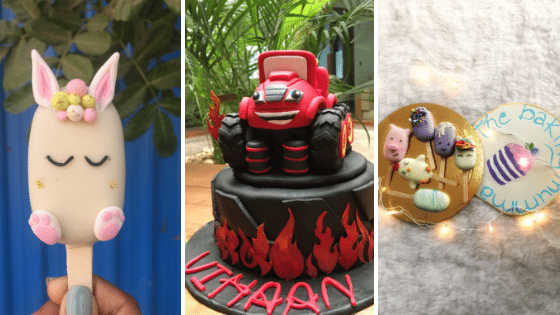 Mansi's story is just like every other empowered woman who is constantly trying to upgrade themselves with the outer world. She has a 4-year-old kid and living in a joint family. The venture was just a dream until her husband supported and motivated her to make it come true. Initially, Mansi used to bake cakes for the birthdays of family members. That is when her husband asked her that she should have her own baking business and should serve customized cakes, cupcakes and more to someone who would like to order. She is thankful to her family to support her. She always is grateful for the sweetest customers who always came back to her with their kind words that always motivated her to work harder.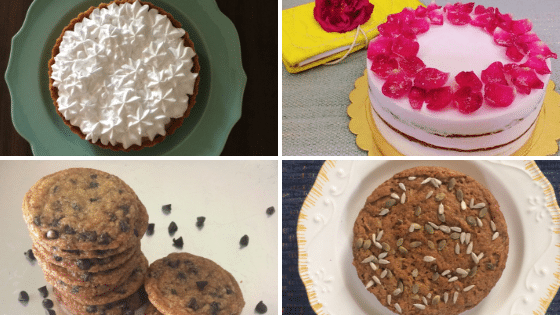 Sargam is a textile designer by profession and a homebaker. She studied at NID and worked in the industry for 4 years and quit the job to be on her own. She is still working as a freelance textile designer. Sargam got into baking since she moved back to Ahmedabad as she found baking to be comforting. Slowly and gradually her friends and family encouraged her to start selling and then there was no looking back from there on. Sargam started Flour Power in Jan 2017 and she bakes only eggless cakes and dessert. She loves making healthy goodies and always experimenting with alternative flours and flavors. Currently, she is experimenting with vegan goodies. Sargam's bestsellers products are whole wheat dark chocolate orange cake, whole wheat banana choc-chunk vegan cake, Lavender whole wheat pound cake, fresh strawberry cake (seasonal) and chocolate walnut fudge, which is her ode to Coopers walnut fudge.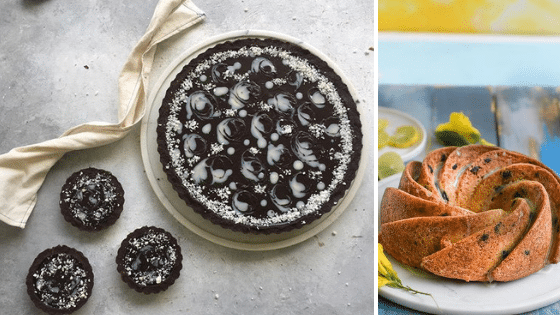 Ashini, lover of good food. The Good Wives – homebaker aims to bring quality, homemade food to the homes of the customers, the ones who want fresh, good food for themselves or to entertain. Ashini was always interested in cooking and trying out new recipes. In order to brush her culinary skills, she've taken some courses in Mumbai. She is specialized in bundt cakes, frosted cakes, muffins, cupcakes, pies, bread, and crackers. While cooking, the quality ingredients and a passion for food are must and the reason why you'll find her food pictures to be so unique. Ashini's children are her main inspiration and they are both foodies. Her chocolate pies have become favorites among her customers and now it is the bestselling item.
6. The Broadway Bakery – Pankti Patel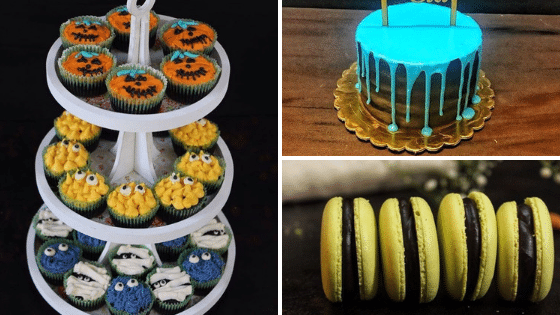 Homebaker Pankti is a software developer by profession but baking has always been her first love. She baked her first cake at the age of 21 and that day she decided to be a Pastry Chef. She got admission in an International Culinary Center for Professional Pastry Arts Program. Her school was located on Broadway Street in New York City so she named her venture as The Broadway Bakery by Pankti. Pankti started with 1 kg cake which was a hazelnut cake and now after 2.5 years, she has got so overwhelming response that sometimes she has to rent out the fridge for extra stuff. There were days during Diwali when she made 2000 truffle boxes for corporate companies. It's all about her love, passion, and dedication towards baking which keeps her going. She bakes cookies, cakes, macaroons, nougats, bread, jar puddings, and cheesecakes.
7. My Journey for Taste – Rachana Oza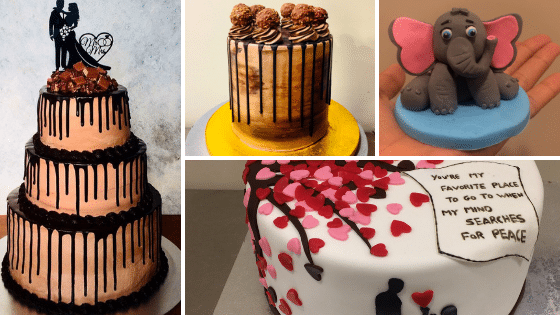 A Geologist by profession but Rachana's passion is cooking and baking. She started baking in 2012 after winning the competition of "Masterchef Ahmedabad" and that was the turning point in her life. After that, she has started baking from home and work as a food photographer and a food stylist also. Her baking specials are bread and cakes. She is more into bread making. Currently, Rachana is teaching baking at the Florence Academy, Ahmedabad. Tell us how did you find this list of homebaker in Ahmedabad and enlighten us about your most favorite one! Shweta Lakhwani is a Travel Planner, Travel Blogger, Social Blogger, Amateur Poetry Writer and now Foodstagrammer and a Food Blogger, you can follow her food discoveries here: @voyager_epicure