Are you one of those who stays up late in the night? Then you definitely know the pain of those midnight craving and ending up eating Maggi or chips. But in this era of Zomato and Swiggy, maggi is no more our last resort. There are many places that deliver steaming hot food right to your doorstep. Here are 6 wonderful food joints for late night food delivery in Ahmedabad. Relish the tasteful food at night in the comfort of your home.
If we're not meant to eat at night, why there's a light in the fridge?? Do you agree with this?
Late Night Food Delivery in Ahmedabad To Satisfy Your Hunger
There are many options on Zomato nowadays. But which food places are worth it? Who provides affordable costs, good quantity, safe deliveries and consistency? We at Hungrito have compiled a list of the best late night food deliveries in Ahmedabad. P.S. We also have a surprise late-night dining restaurant in the list too. So check out this blog if you are confused on what to eat and where to deliver from tonight!
1. Anjoy Late Night Meal
Anjoy Late Night Meal is one very popular late night food delivery in Ahmedabad. As the name suggests, the place was created with the idea for satisfying the city's late night food cravings. Anjoy Meals serve different kind of wraps. The size and quantity can satisfy your stomach fully. Veg Schezwan and Chicken Schezwan wrap are the most popular out of all! Timings: 12 AM to 4:30 AM, 7:30 PM to 12 AM Contact on: 9687030385 Location: Vastrapur
2. Hoggeterians
Thinking of what to order and hog upon? Hoggeterians got your covered! They serve delicious mozzarella cheese sticks and cheese garlic balls are the perfect for you. From Pizza, Roomali wraps to Greek Bombas and Cilantro Rice, Hoggeterians serves lip-smacking dishes from around the world. Timings: 12 AM to 4 AM, 8 PM to 12 Midnight Contact on: 09998986888 Location: Navrangpura
3. Jugaad Nights
If you're thinking of treating your taste buds with Indian taste then Jugaad Nights are the solutions. Order their Jugaad Combos to fight your cravings. Jugaad Nights is one of the most famous midnight food delivery in Ahmedabad. From tasty and filling sabzi roti to pizza and wraps, you will get it all here! Timings: 11 AM to 3 PM, 6:30 PM to 2 AM Contact on: 07933149617 Location: Navrangpura
4. Shakti Sandwich
Did you know that our favourite Mexican, tandoori and what not sandwiches were available until late night? If not, then go and grab one tonight! Shakti Sandwich Shop serves mouth-wateringly good sandwiches for different tastes – Mexican, Bombay, Italian, Russian and more. Timings: Till 2 AM (depending upon the branch) Contact on : +919825412323 Location: Multiple outlets around Ahmedabad
5. Kalpesh Bhai's (Kalpu's) Burger
Some of you might have heard of a man selling burgers on a bike near Paldi cross road. If you haven't tried his burger yet, then you're missing out on something really great. Timings: 10 PM to 3 AM Contact on: +919998850056, +919824350056 Location: Paldi
6. Rasila's Kitchen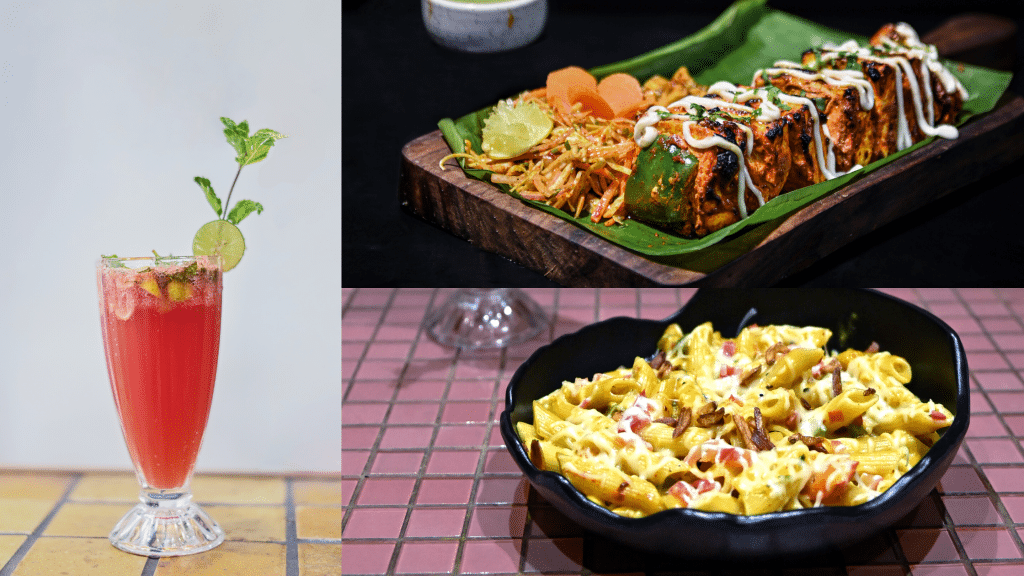 Looking for a night- long party with your friends? We have a place in mind for you. Rasila's Kitchen is one of the best restaurants in Ahmedabad. This restaurant gives food dining and delivery till 4AM in Ahmedabad. With tasty pasta, veg and non-veg food options, this is the perfect restaurant indeed. Timings: 12 AM to 3 PM, 6 PM to 4 AM Contact on: 9898940506 Location: Bodakdev
7. Gajanand Pauva House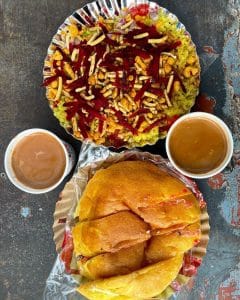 If you are looking for 24 hours food home delivery in Ahmedabad, then try Gajanand Pauva! As the name suggests, it is best known for its amazing poha! But it also serves a lot of snacks and street food items. Plus, it has multiple outlets around the city. So order from Gajananad the next time you suffer late night hunger pangs. Hope this options of late night food delivery in Ahmedabad will extend your night gossips with your friends and crave you more and more for late night meals!