A vacation in the hills with family or a bunch of friends is never a bad idea, isn't it? And let us agree to the fact that Shimla, is the most looked for hill station among travelers! It is also a heavenly stop for all the food lover's and also for those who love maintaining their pretty cool Instagram feed when it comes to food fotos! Take a look at this list of incredible must-visit cafes in Shimla that we've pulled out for you.
While visiting the beautiful picturesque views you'll always feel like "tu kheench meri photo, tu kheench meri photo." 😛 Click here to see what all you can do after relishing some of your favorite culinary delights.
Marvelous Shimla Cafes
1. Indian Coffee House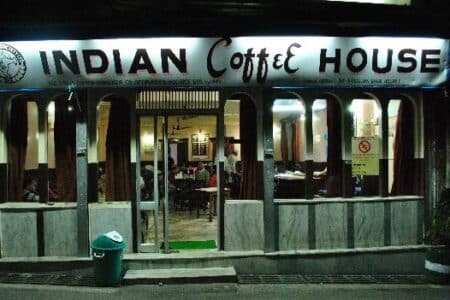 Once you enter the café, you'll absolutely love the nostalgic vibes of this place. The setting of the café, sofas, and the dressing of their staff definitely takes you to an age old beautiful era. Indian Coffee House is an iconic eatery with cozy and comfortable place consisting of polite staff members, and basic but classic furniture. It is economical place to dine in that offers some amazing food dishes and it's famous coffee is just awesomeeee!!
Price – Rs. 350/- approx.
Available Cuisines – Fast Food, Beverages, South Indian, North Indian
Must-Try Food Dishes – Hot Coffee, Idli, Sambar, Dosa, Veg Cutlet, Masala Dosa, Onion Uttapam
2. Hide Out Cafe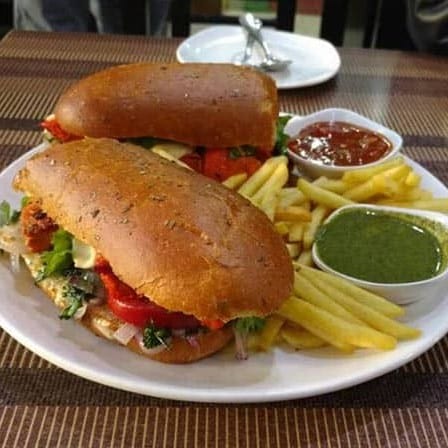 Hide Out Cafe is a fine place to stop by in the city whenever you're visiting Shimla. It is a place with a serene view of the mall road. Along with the excellent food, the eatery is also well-known for their kind and well mannered staff members. They keep up with the good service and would always maintain the quality of each of their culinary delights. This café is a hidden gem in the middle of the city and has two outlets.
Price – Rs. 700/- approx.
Available Cuisines – Fast Food, Desserts, North Indian, Chinese, Italian
Must-Try Food Dishes – Pesto Rice, Burger, Creamy Sauce Pasta, Noodles, Margarita Pizza, Hot Chocolate, Hot Coffee
3. Cafe Simla Times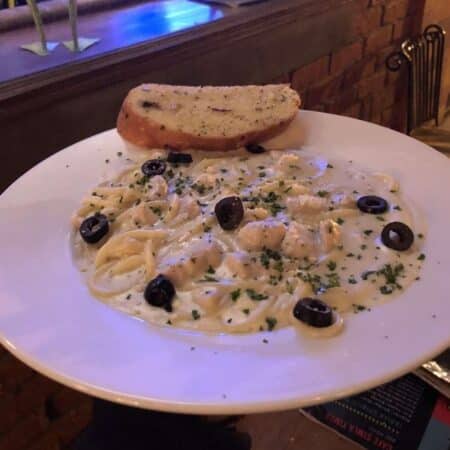 Cafe Simla Times is a wonderful place with a rooftop ambience and lovely environment. It has got wide range of tasteful food items and is a couple friendly place. You can have a fantastic experience here with all the good buzzing music having a happening party vibe. They are also famous for their prompt service, beautiful seating, valley view, fancy, and pretty interiors. The café highly maintains
Price –Rs. 1500/- approx.
Available Cuisines – North Indian, Fast Food, Beverages
Must-Try Food Dishes – Apple Crumble, Pastas, Oreo Shake, Mexican Salsa Burger, Cocktails, Pizzas, Nutella and Kit-Kat Shakes
4. The Corner Cafe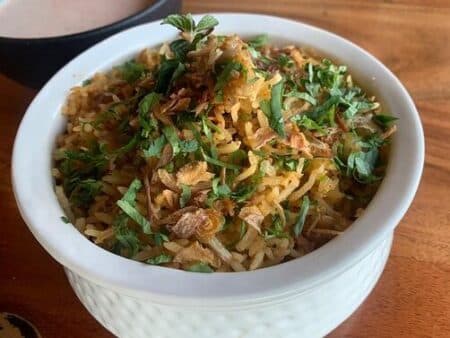 The Corner Café is a delightful place prominent for its signature dishes that has widest varieties of culinary delights. We're sure that the eatery will become your go-to place cause you'll fall in love with it's lip-smacking food items and interiors. It is an alluring café serving super delicious multiple cuisines. They believe in "not compromising when it comes to the quality and taste of the food dishes."
Price – Rs. 500/- approx.
Available Cuisines – Chinese, Italian, North Indian
Must-Try Food Dishes – Veg Kebab Platter, Tandoori Tikka, Hot and Sour Soup, Veg Pizza

5. Honey Hut Cafe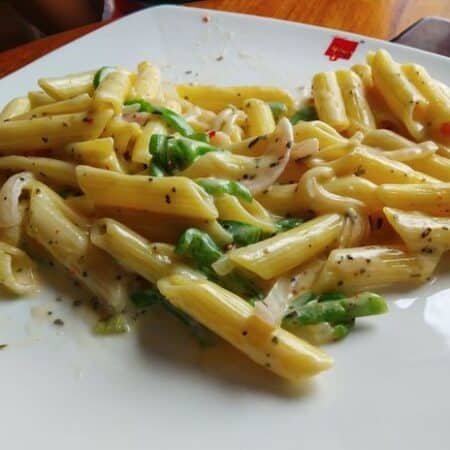 Honey Hut Cafe lies on summer hill area that has a beautiful view of the valley with indoor and outdoor seating. They are popular for their pleasant interiors, ambience, and attentive staff members. As the name suggests the café has a unique concept of serving a jar of natural sugar – honey with every dish! Isn't is mind blowing? You'll love spending some quality time with your friends or family due to its awesome location and mouth-watering food dishes.
Price –Rs. 450/- approx.
Available Cuisines – Fast Food, Bakery, Desserts
Must-Try Food Dishes – Hot Tea and Coffee, Brownie, Blueberry Plum Cake, Cappuccino, Honey Banana and Sandwich, Cafe Americano, Cinnamon Saffron Tea
6. Wake and Bake Cafe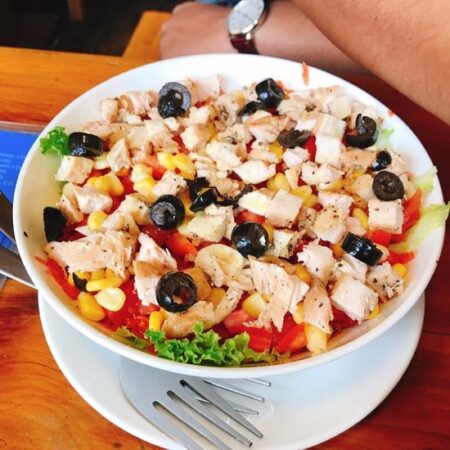 Wake and Bake offers multiple cuisines and is a cafe with an amazing view. The two-story eatery offers wide range mouth-watering dishes right from brewed coffee to meals to dessert items. Although the place is also highly known for its hearty breakfast, rooftop and cozy ambience. Their wooden tables and chairs gives you a rustic vibes with all it's seating area is happening and lit up.
Price –Rs. 800/- approx.
Available Cuisines – Continental, Middle Eastern, Desserts
Must-Try Food Dishes – Crepes, Carrot Cake, Savory Waffles, Hot Coffee, Hot Chocolate
7. Cafe Sol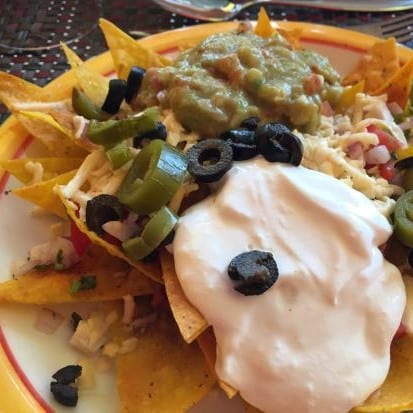 If you're a fond of enjoying live interesting music while you dine in or grabbing some quick bites, then Cafe Sol would be a perfect place for you. The eatery is a wonderfully decorated place with fun colorful seats and fine cozy interiors. Cafe Sol is also well-known for its elaborate menu and the quality and quantity of their food dishes. The staff members are kind and friendly who always makes sure to serve fresh and tasteful delights.
Price –Rs. 1500/- approx.
Available Cuisines – Mexican, Italian, Continental
Must-Try Food Dishes – Veg Pizza, Special Cold Coffee, Hummus and Pita, Nachos
8. Que Cafe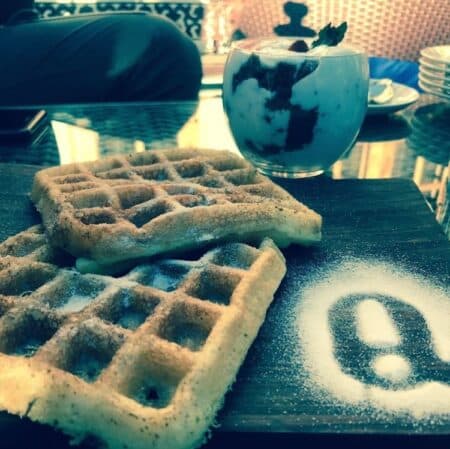 Que Cafe is a nice place to spend your evening with your loved ones. Your taste buds will thank you later after treating them with their top notch varieties of momos and pizzas! The serene environment and the quaint setting of the place makes you want to visit the cafe again and again. It is also a pocket friendly place that serves flavorful culinary delights.
Price –Rs. 500/- approx.
Available Cuisines – Chinese, Beverages, Fast Food, Street Food
Must-Try Food Dishes – Strawberry Shake, Brownie Sizzler, Pizzas, Momos, Alfredo Pasta
9. Wood Street Cafe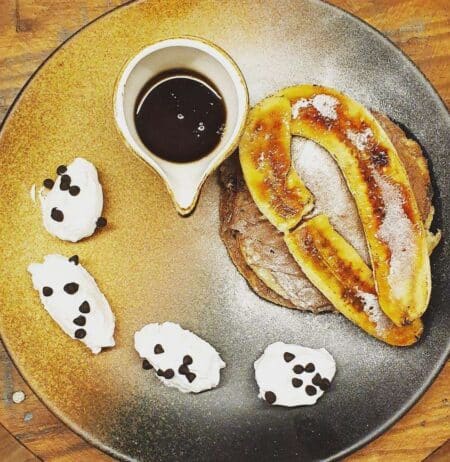 Wood Street Cafe is a nice and warm place that serves some of the best and toothsome food dishes. People are really impressed by their extremely affordable and elaborate menu. Their beautifully crafted food and the oh wowww ambience with wonderful decor is totally a sight to see. The owner and the staff members of the eatery are welcoming and they make sure that their customers feel the comfort in the cafe. This is indeed one of the beautiful cafes in Shimla.
Price – Rs. 500/- approx.
Available Cuisines – Italian, Fast Food
Must-Try Food Dishes – Farm Fresh Pizza, Mango Shake, Think Mint and Oreo Shake, Ramen, Pasta
Tell us if any of your favorite cafes of this hill station are not in the list of best cafes in Shimla. We'd love to hear your experience regarding the cafes in Shimla too!
If you're planning to travel in the recent times, take all the necessary precautions along with your masks and sanitizers and stay safe 🙂