Hello dear foodies, Do you have a sweet tooth? Or are you fond of sweets that would truly melt in your mouth and leave a heavenly impact on your taste buds? If you nodded your head in affirmation then do try the sweets named below and thanks us later. All of these sweets are now available in a packaged form referred to as a can/tin. We bet that your taste buds are also going to thank you after devouring one of the traditional Indian delicacies from the list of 7 best-canned sweets you can buy now.
Rasmalai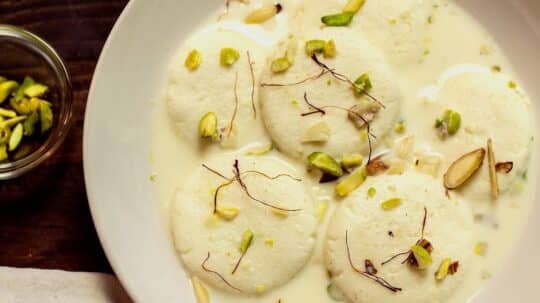 Rasmalai or rossomalai is the origination of the Indian subcontinent. It is one of the most popular and delicious Bengali sweet. This delicacy is a thick creamed milk flavored and rasgullas added to it. The two major flavors of ras malai are Kesar and rose. Grab a can of Rasmalai here.
Rajbhog Tin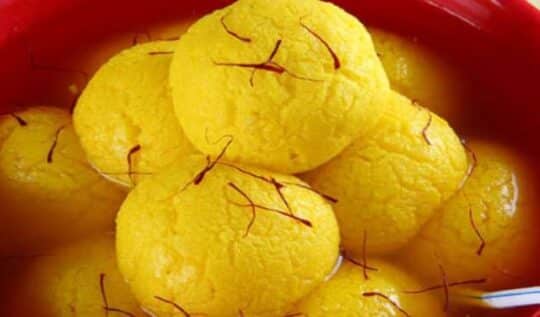 Rajbhog is a traditional Bengali sweet dish. This mesmerizing sweet has an enchanting taste and a beautiful texture. It is made of paneer which is stuffed with almonds and pistachios. Saffron strands and cardamom added to it can taste wonders. Grab your can of Rajbhog here.
Cham Cham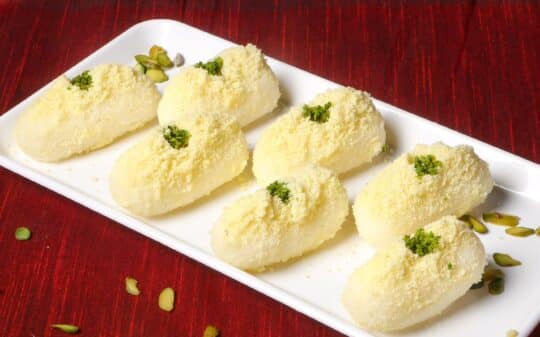 Cham Cham is typically an East Indian sweet dish. It is truly a delicious mithai made by curdling the milk to get chenna. This can taste absolutely amazing if garnished with some mawa or coconut and pistachios. You will be surprised to know that it comes in different colors such as light pink, light yellow, pink, and white. Grab a can of Cham Cham here.
Kesar Bati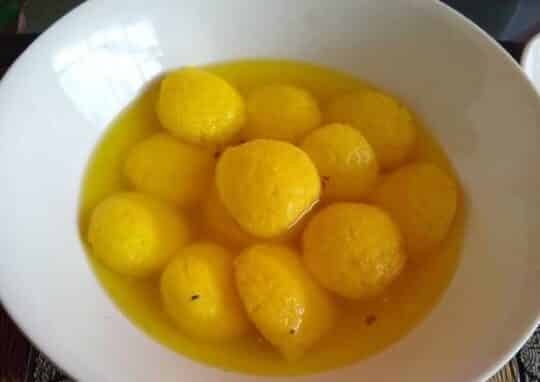 Kesar Bati is a flattened rasgulla that is juicy and has an alluring texture. This spongy Bengali mithai is filled with delicate flavors creates magic when garnished with crispy pistachios. Grab your can of Kesar Bati here.
Rasgulla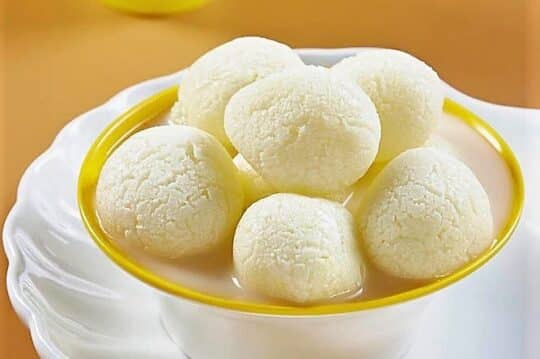 Rasgulla or roshogulla is one of the most popular and authentic Bengali desserts made from milk. You would not be able to resist yourself to have more after relishing this spongy and juicy textured sweet. Grab a can of Rasgulla here.
Gulab Jamun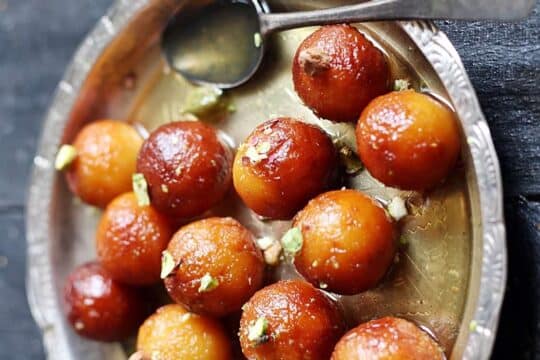 Gulab Jamun is a soft and flavourful berry sized balls made of milk solids, flour, and sugar syrup. This classic Indian dessert is favored by young and old alike. It is soft, spongy, and delicate sweet which melts in your mouth like cotton candy. Grab a can of Gulab Jamun here.
Kesar Petha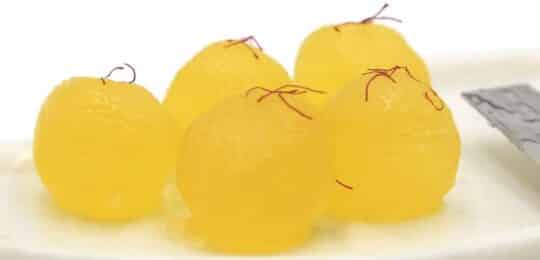 Kesar Petha is a world-famous sweet from Agra. It is a soft, translucent candy that is known for its juiciness and creaminess. They are cylindrical, rectangular, or circular in shape. Get a pack of Kesar Petha for you here. Enlighten us which from the list of '7 best-canned sweets you can buy now' tops your wish list which also satisfied your sweet cravings. Wish you a happy gastronomical experience!