Aren't we all fond of three things in life: Food, Food, and Food? :p Food and cooking are the two most important and incredibly fantastic part of our lives indeed! But there are times when we're starving but are too lazy to make a full meal. And we're really looking forward to indulging into something delightful. Isn't it? On days like these we'd really wish for a Jinnie to appear in front of us from Aaladin ka Chirag who'd make a tasteful meal for us. Oh, come on you don't need to worry, cause we've got you covered with 7 tasty meal options for when you feel lazy! Check out this list of delicious go-to meals that can me made in a jiffy when you're feeling extra lazy.
1. Chilled Yogurt Oats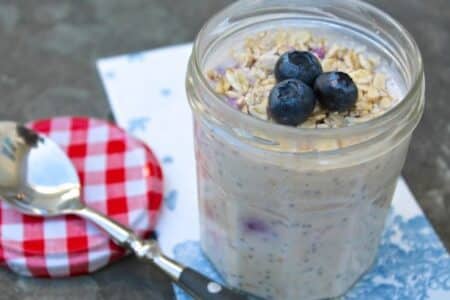 The easy chilled overnight yogurt oats is a healthy and high-protein breakfast option. You'll be happy to know that it is a gluten-free dish and can be made with only few ingredients without cooking! This make-ahead breakfast dish can become your morning savers for sure. You can also customize it according to your preferences and time!
2. Maggie, Maggie, Maggie!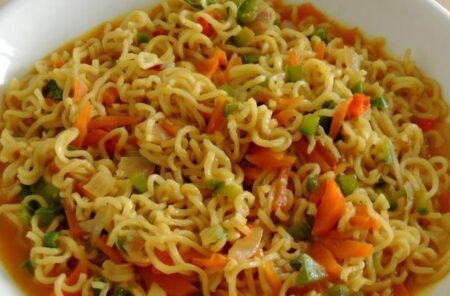 We need no introduction of this oh-so-popular and scrumptious dish, isn't it? If you're a 80s or 90s kid then you have probably grown up eating maggie as a snack. Maggie is not just food but it is an emotion! We always believe that somehow you are never too old for maggie. Raise your hands if you believe in it and you are a huge MAGGIE FAN!! Cook this quick dish in multiple ways and satisfy your taste buds cause it's an instant solution for when you want to have something savory and full of flavors.
3. Rava Dosa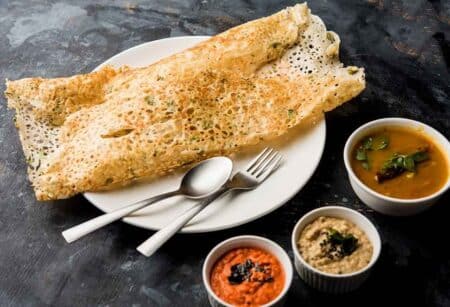 South Indian food fan, anyone? Then rava dosa or dosa made with suji is something you ought to try nowww! We are sure that you'll fall in love with these crispy, netted, thin, and absolute tasteful dosas. Try making these incredibly easy to make rava dosas when you want to relish a full meal but want to make it in no time!
4. Roti Wraps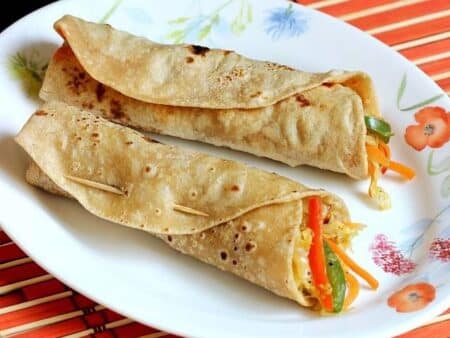 Trust us, no one will be more happier than your mom if you eat these tasty roti wraps! Veg wraps are also kids friendly snacks that can be customized according to their preferences. Have a roll or two stuffed with fresh shredded vegetables, cheese, mayonnaise, chutney, ketchup, or any of your favorite fillings. Hence, don't waste those surplus wheat rotis that you made this afternoon and transform them into some exciting veg wraps.
5. Cheesey Chili Toast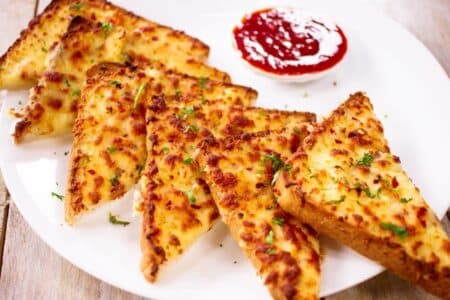 Cheese chili toast, a must have dish for all the cheese lovers. This easy to make yummy toast makes an ideal and quick evening snack. There are multiple ways of making the gooey and scrumptious cheese stuffing with some chilies, herbs, and veggies spread on top. Tell us how you like this Indian version of Cheese chili toast!
6. Bread Poha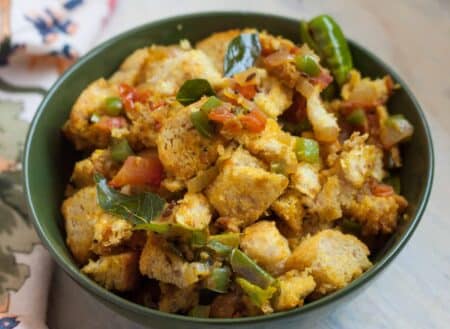 Bread poha or bread upma is a savory dish that comes within few minutes. The hot, spicy, and flavorful dish is tossed in tempering spices, onions, herbs, and tomatoes. Customize it according to your taste. Prepare some delightful bread upma for a breakfast, brunch, or an evening snack. Relish it with a cup of your favored hot beverage!
7. Grilled Peanut Butter Banana Jelly Sandwich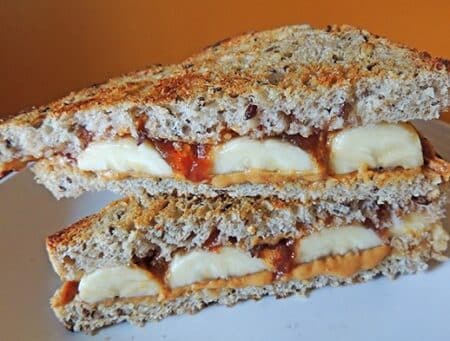 A sandwich on the go or as a snack never disappoints anyone. Mostly loved by all age groups and is a perfect food dish for when you are starving. The classic grilled sandwich with a twist is all you need for morning breakfast. Taste the delectable grilled peanut butter banana jelly sandwich and your taste buds will thank you later! It is a beautiful combination of crispy, golden crust on outside with warm and gooey peanut butter and jelly inside. Found this list helpful? Let us know which out of these 7 easy meal options you feel is best for you when you are feeling lazy and want to have a quick meal.