We're all aware that it is mandatory to stay fit and healthy during these unprecedented times of Covid-19 outbreak. It is when we need to stay at home while taking all the necessary precautions. It is equally necessary to eat right which helps us to stay healthy. Let us add some more interesting flavors to our daily meal options for a change. Also, there are certain immune-boosting fruits and vegetables that you must try and include in your daily diet. Our body requires nutritious food which is good for our immune system. Therefore, we're here with a list of some delicious and interesting immune-boosting food dishes for you. These delightful salads, smoothies, and soups with definitely keep you bouncing through the week.
1. Cucumber Yogurt Soup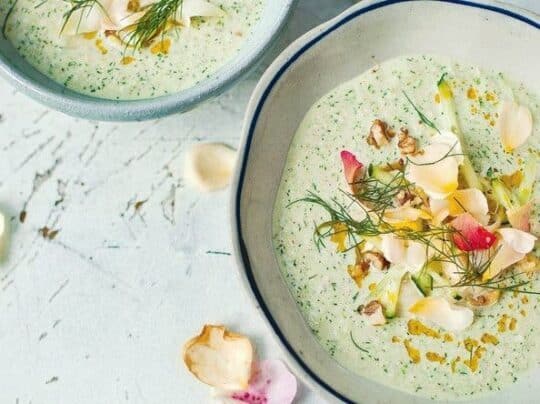 The refreshing cucumber yogurt soup is healthy and a perfect summer dish. It is advisable to use the Greek yogurt to get that creaminess and the summery flavor. Season your soup with fresh mint, lemon juice, garlic, and enjoy these blended flavors in a bowl! As milk is a natural source of calcium, vitamin D and potassium the dish proves to be a delightful immune-boosting food dish. This protein packed and savory soup can be a perfect dish for your family mid-day meal.
2. Coconut Banana Smoothie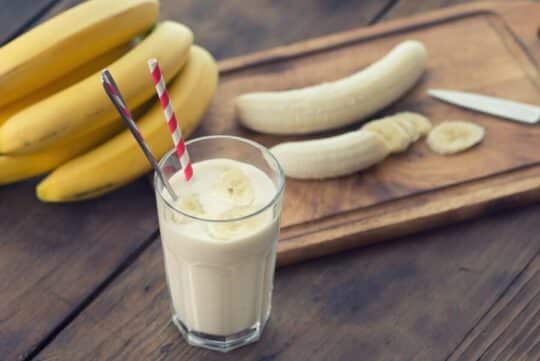 Looking for a delicious smoothie option? Then give yourself and your loved ones a treat of the super soothing coconut banana smoothie. If you're a fan of coconut then this appetizing smoothie is just for you! It is a nutrition-packed smoothie which can be a perfect after work-out snack or to kick start your day with this in your breakfast. This great-tasting and appetizing smoothie has a beautiful velvety texture which will crave you more of it!
3. Beetroot And Feta Cheese Salad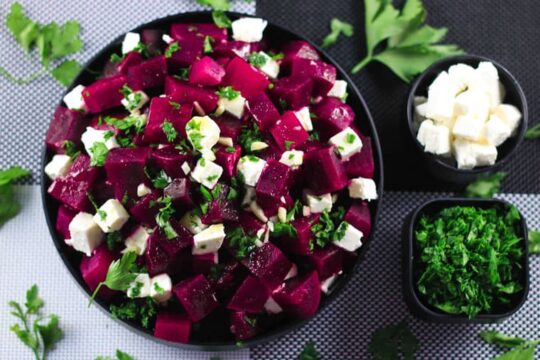 Are you looking for a salad that has the perfect balance of sweet and salty flavor? If yes, then you must try this super healthy beetroot and feta cheese salad full of nutrients and vitamins. Isn't the idea of pairing the juicy beetroot, leafy greens, and savory feta cheese mouth-watering? Yes, this fabulous salad is worthy of all your family meals. This colorful salad takes only few minutes to get ready and can be served with some walnuts for that extra crunch.
4. Beetroot, Banana, Apple Smoothie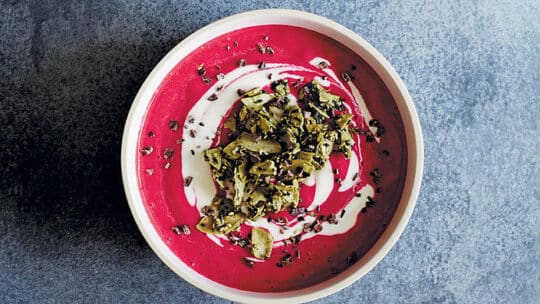 Looking for an elegant food dish for your summer time snacks with the family? Then, try making this creamy and flavorful beetroot, banana, apple smoothie at home. The natural sweetness of apple, banana, and the earthiness of beetroot is going to make your heart and belly happy. Adding some lemon slices will give a wonderful and flavorful kick to your taste buds. The vibrant pink smoothie is a dish can be made quickly which in turn saves your time too!
5. Vanilla Matcha Carrot Smoothie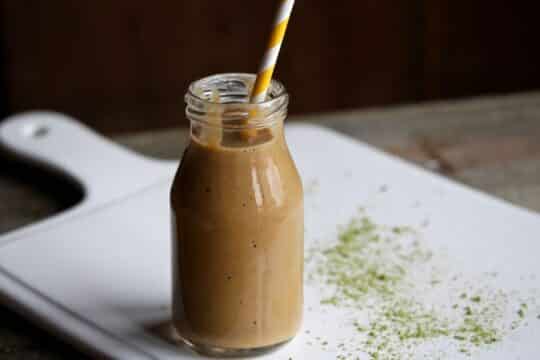 If you're fond of trying a new food combination for a healthy smoothie, then you must try the vanilla matcha carrot smoothie. This mildly sweet and appetizing smoothie can be a perfect and fun snack option for you. Now go and get your ingredients and start blending this healthy and tasteful smoothie. Enlighten us about your most favorite immune-boosting food dishes from this list.