Hello Foodies! Welcome the Art you can make out of ice to fulfill your summer cravings. Here is a destination for kids, family and youngsters to join in together. Experience a fusion of different flavors at ICYKRAFT. Here's a group of youngsters, finding a way to serve icy flavors to beat up the summer heat. A glimpse of TOP 5 dishes from their menu.
1. Paan Masala
An ice dish with a prominent flavor of betel nut, with a topping of desiccated coconut and tutti fruitti. Here's a dish with a refreshing flavor and ice to end your dinner date this summer.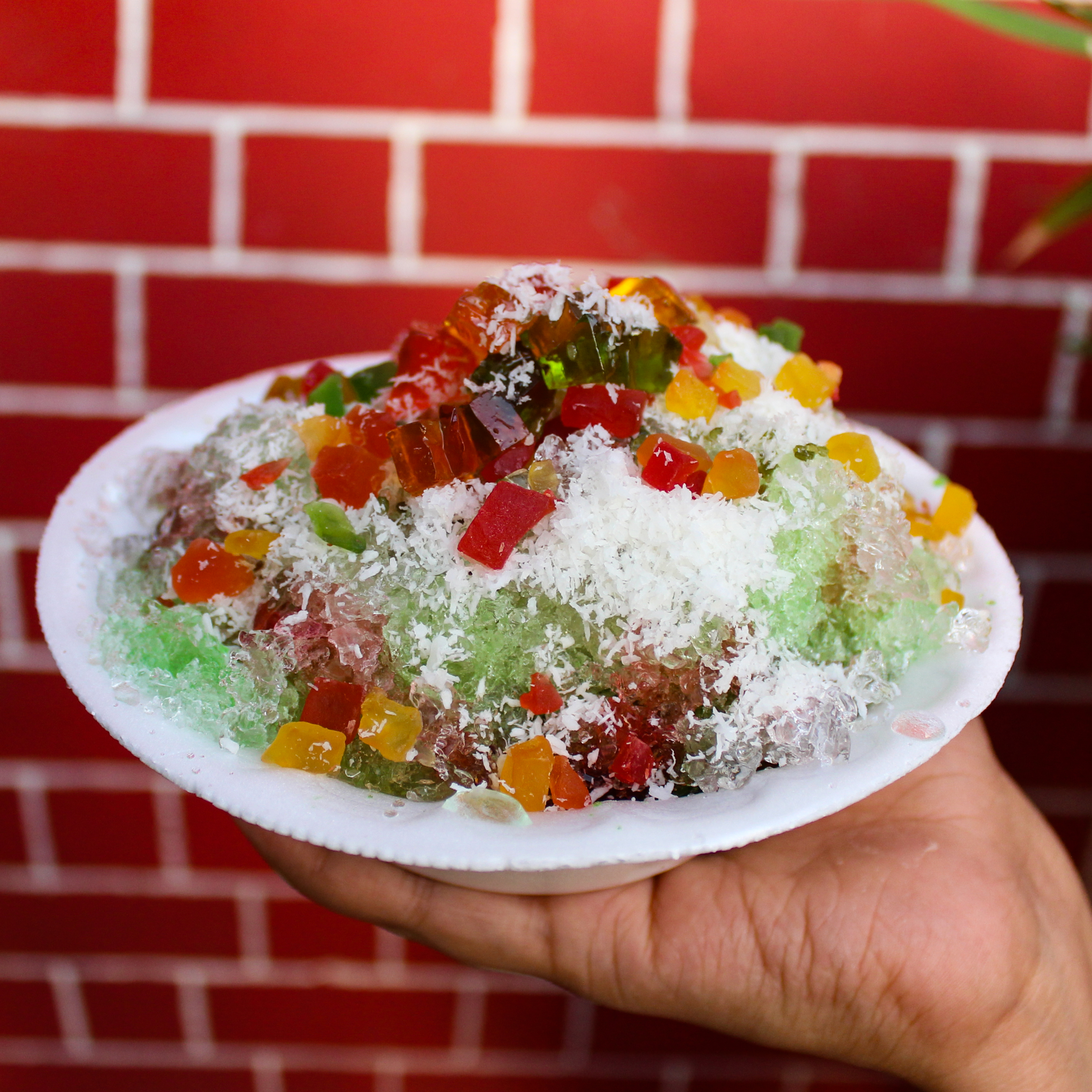 2. Chocobar
Do you want to find a combination of your favorites in a single dish? A mixture of chocolate and ice? Look out for ice dish with subtle flavor chocolate, with chocolate sauce topping and chocolate chips to give you a delightful taste this summer!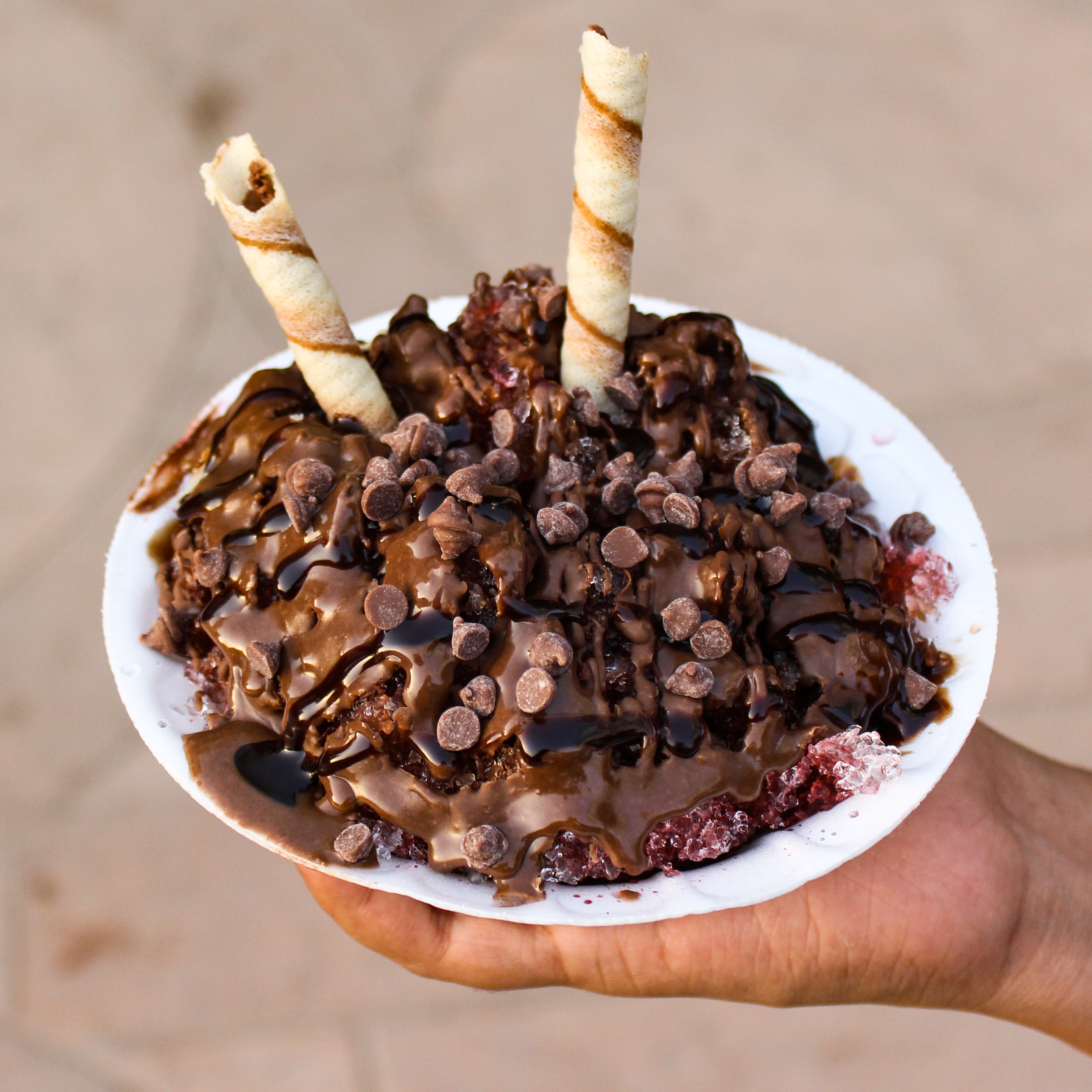 3. Rainbow
A flavorful ice dish with seven different flavors to combine with. Indulge in the colorful madness brought in with a combination of seven different fruits! And for once, if your kids go on a roll to eat gola, you can always choose this one to make them eat some fruits after all!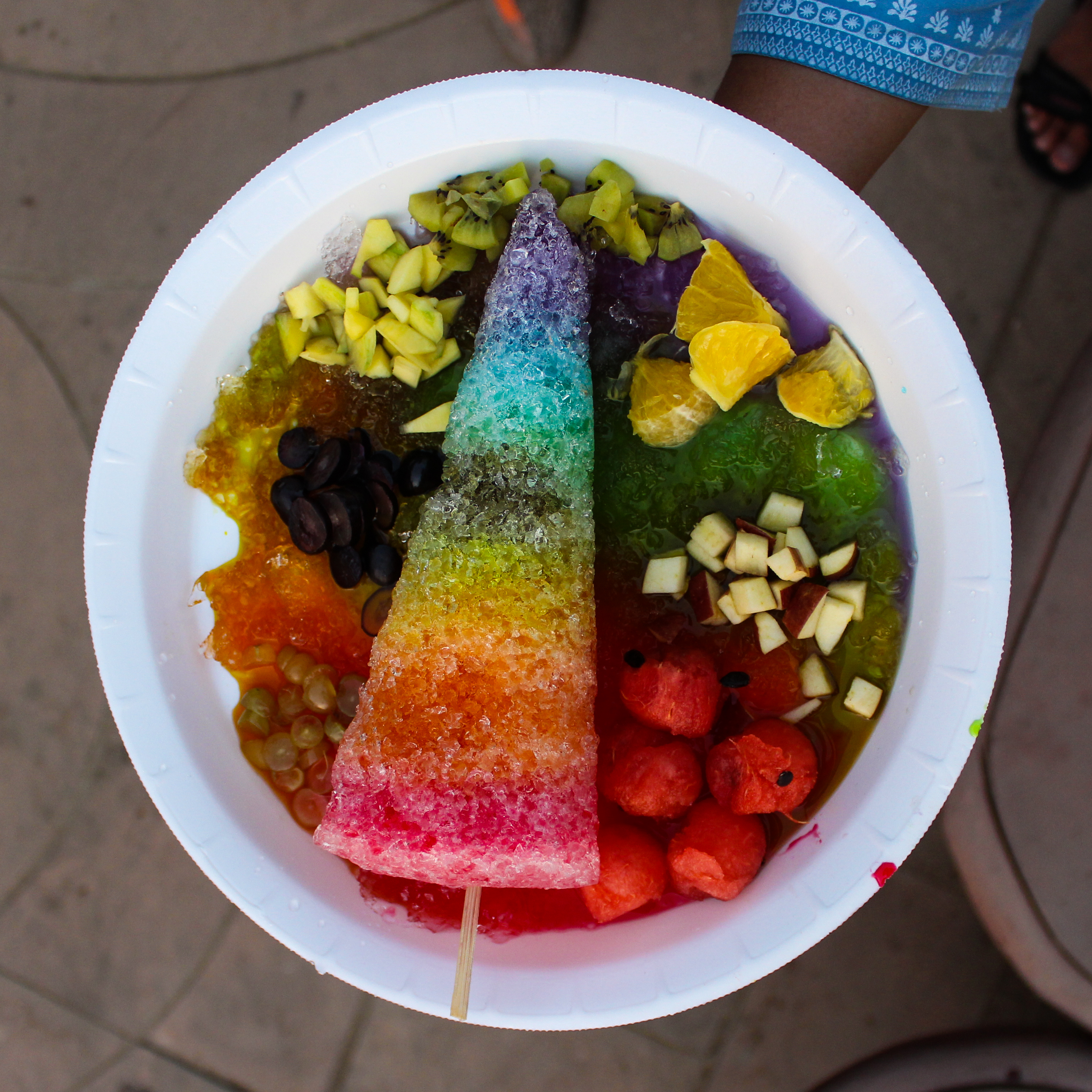 4. Bhayankar
Have you ever tried a gola served up in a fruit? Here is a flavourful ice dish served in a watermelon bowl with flavors of watermelon, kachi keri, blueberry and orange. To finish it, the dish is finally topped with vanilla ice cream and fresh fruits which gives an artistic look to the dish!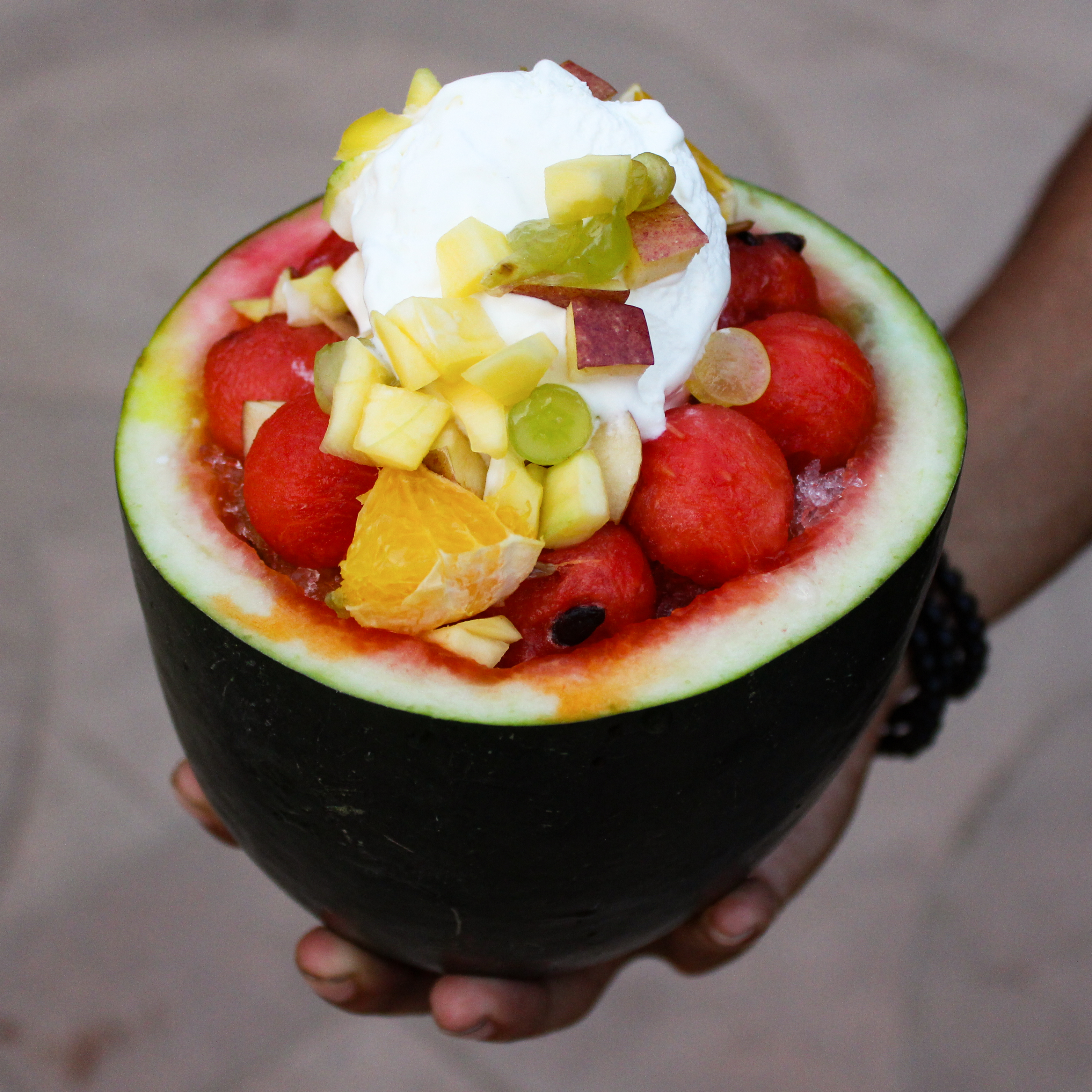 5. Banjara
Here it comes! A mountain of ice full flavors of khus, orange and mawa-badam. To top it all the ice dish is sprinkled with a variety of dry fruits and a scoop of vanilla ice cream.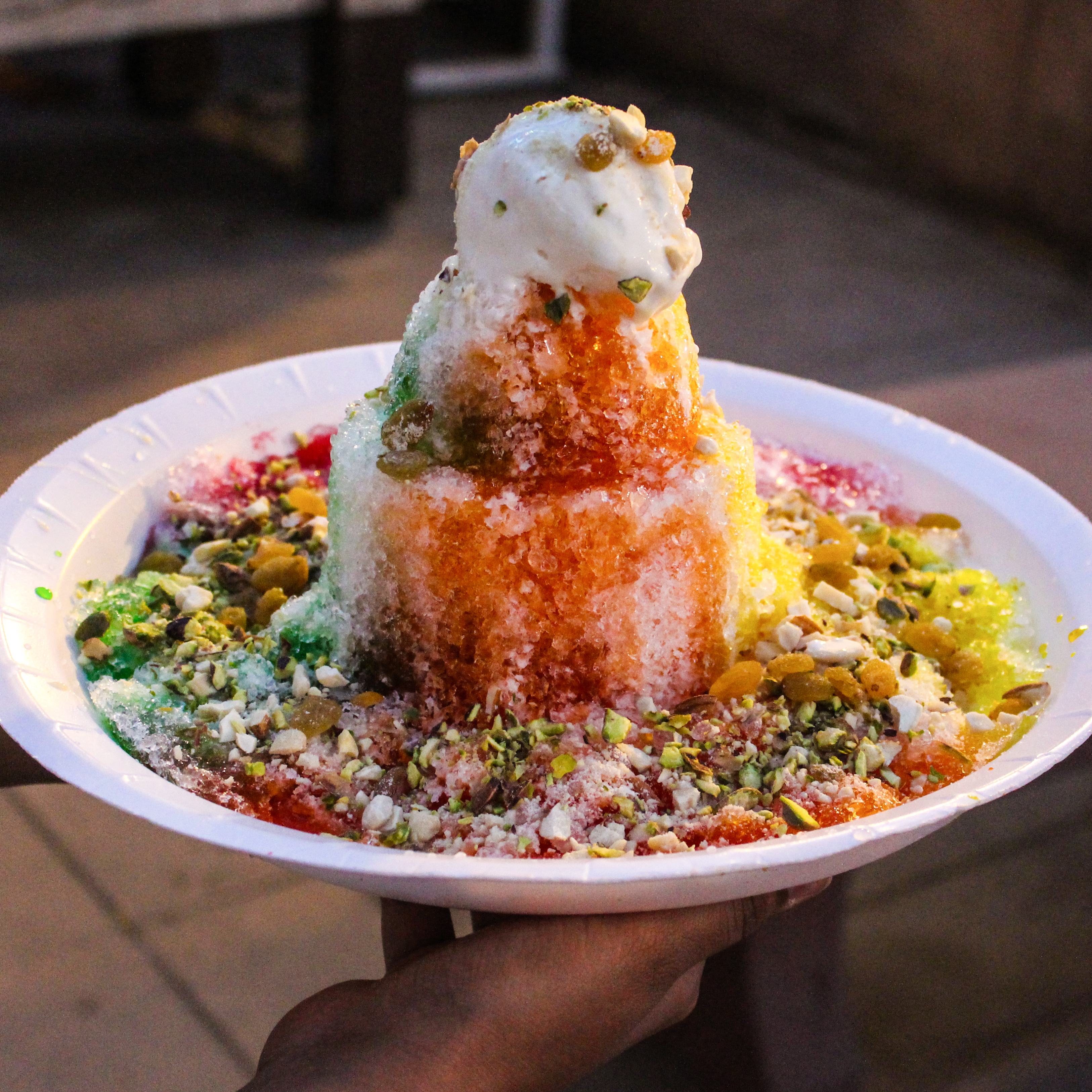 So, when are you going to this amazing place – Icykraft to try out a combination of fresh flavors of ice?