The Costliest Sweets You'll Ever Come Across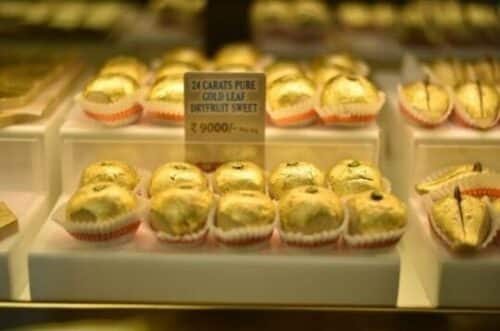 Hello dear food fans, What do you do when you are craving for something sweet? Umm, spend 10 bucks on a chocolate or spend 100 bucks for a plate of piping hot gulab jamuns or buy a cheese cake for 500 bucks? Also, don't you feel that sweets play a vital role in our life? Whether it be the illuminating festivals, traditions, celebrations, or wonderful occasions. But did you know some of the sweets that are made in India which costs 1000s of bucks? Just like us, you'll be surprised to know these costliest sweets have its unique feature and taste. For now, be happy just like us for the options you have when you become richie rich and can order a ton of these costliest sweets! And add these to your list if you are buying them now, send us some please! :p
1. Exotica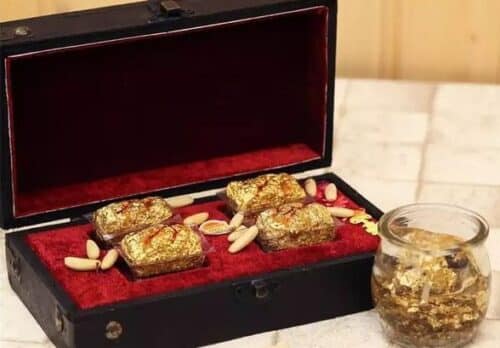 Exotica is India's most expensive sweet that comes at a heafty price of ₹50,000/- per kilogram? Are you amazed with this just like us? It is developed and curated by the popular sweet shop Chhappan Bhog. You'll be surprised to know that this enticing and bite-size delight is made with 7-8 ingredients sourced from different parts of the world. i.e. blueberries sourced from USA, macadamia from South Africa and Australia, hazelnut from Europe, pine nuts, saffron and mamra badam from other parts of the world."
2. Besan Laddoos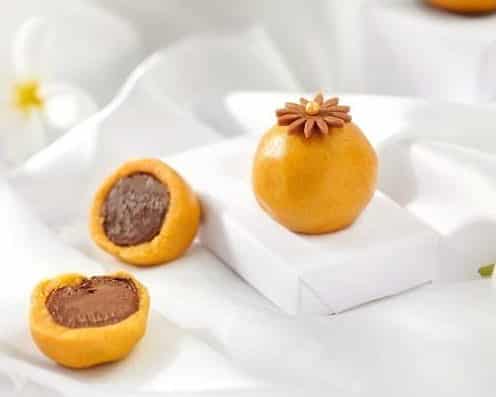 Besan laddoos are an absolute sweet delight preferred by most of the people. But do you know that a specific type of besan laddoos costs somewhere between ₹21,000-₹30,000 per kilogram? Yes, you heard it right! These beautiful and delightful laddoos are filled with French Valrhona chocolate, which is one of the most expensive fillings in sweets! These inviting sweet is then filled with gooey caramel and dusted off with the tempting edible gold.
3. Gold Ghari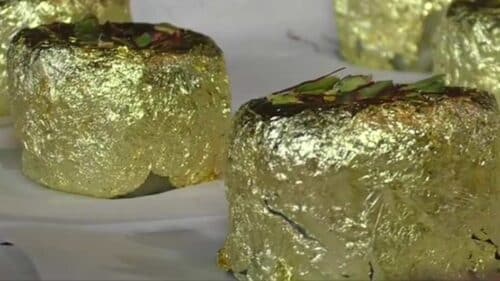 Gold ghari is another a version of the popular Surat sweet ghari. A sweet shop in Surat makes this delectable delight ahead of the Chandi Padvo festival which is priced at ₹9000/- per kilogram. Don't be shocked if we tell you that the sweets come with a covering of 24-karat pure gold leaf! Yess, the owner of the shop vocalizes that gold is considered as a beneficial metal in Ayurveda for our body. Therefore, gold ghari is a scrumptious sweet delight which is equally healthy for the body! So, are you up for this flavorsome sweet?
4. Kohinoor Gold Halwa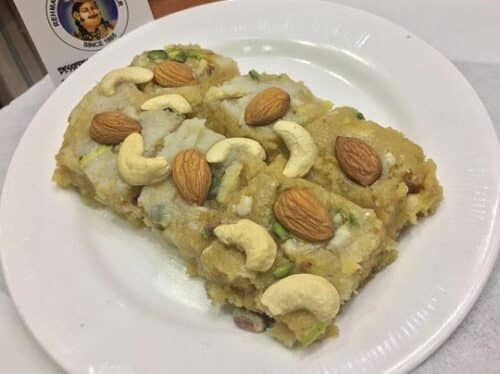 If you are in Lucknow or ever plan to visit the city then you must visit the Rehmat Ali Sweets Corner shop. It is popular for selling different types of halwas where one of them is Kohinoor halwa which is their specialty. The luscious halwa is priced at ₹4000 per kilogram! Are you curious to know that how is a halwa being a simple dessert so expensive? Cause' halwa is a sweet delight that is loved by all and in all forms! But kohinoor halwa is different and costly due to its ingredients. It consists of gold and silver sheets, pine nuts, milk and dried fruits!
5. Gold Leaf Dryfruit Sweets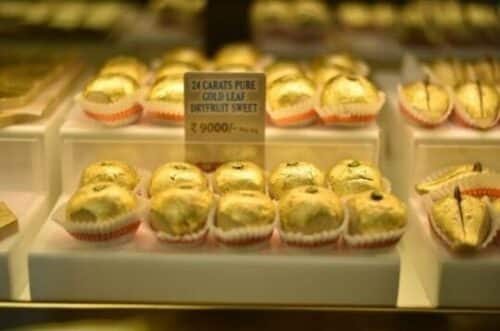 The mouth-watering and inviting gold leaf dry fruit sweet is not some ordinary mithai indeed. It is a gold-covered delectable sweet made of dry fruits and gulkhand. This sweet delight is now covered in the ordinary thin-layer of edible golden foil, rather it is covered with 24-carat pure gold leaf sweets! Woah, feeling a sense of astonishment again? Then you will be surprised one more time after hearing its price that is ₹9,000 per kilogram! So dear foodies, were you aware of these costliest sweets earlier or you're amused after reading this blog?