Open-air Cafes have a whole different vibe to them. They make the sunsets look even more gorgeous. Also, they make up to be the best hangout spot, irrespective of the occasion. To sip coffee while clicking sunset pictures surely sounds like a great evening plan. There are tons of open-air cafes around the town. We feel that they need more limelight as they offer a better experience than a conventional cafe. Let's explore the best open-air cafes in Ahmedabad, and then make plans accordingly.
Best Open-Air Cafes In Ahmedabad
1.
Mocha Bodakdev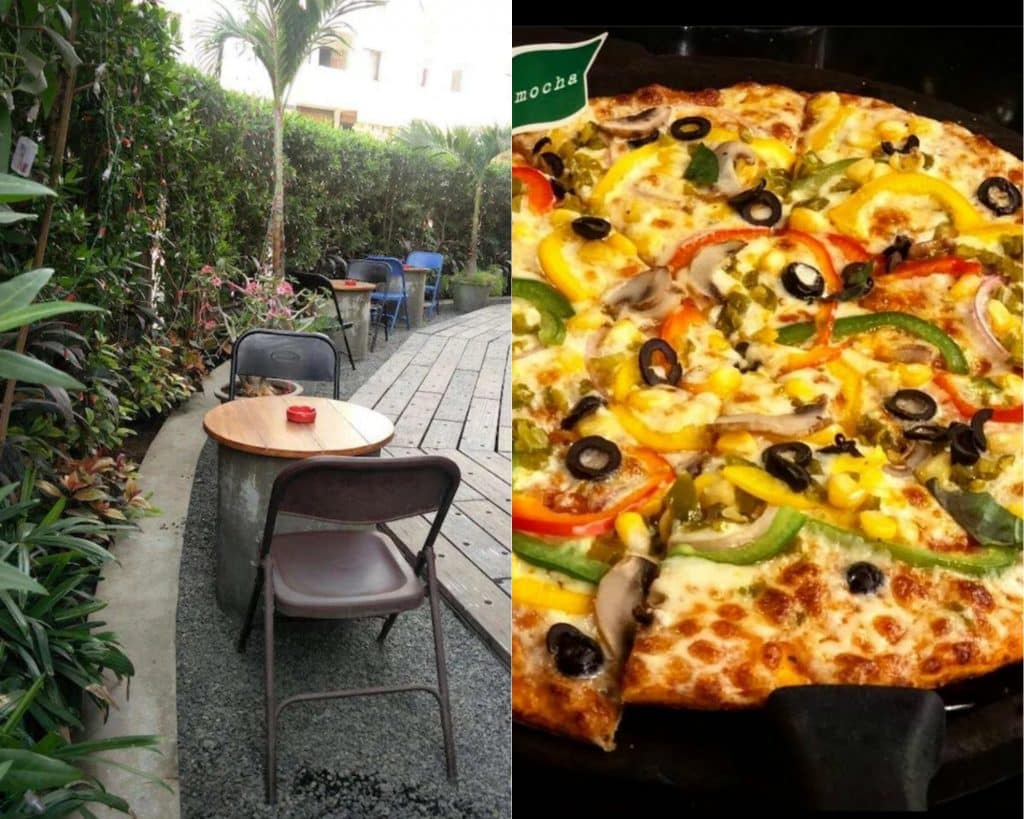 Mocha at Bodakdev has a completely different atmosphere. It is a premium cafe that offers both indoor and outdoor seating. But, their open-air space is aesthetic and a great spot to click some Instagrammable pictures. They have old school chairs and tables in the space. Their food is lip-smacking, and they have several dishes to try out.
Avg Cost: 1200/- for two.
Location: Bodakdev, Ahmedabad
Must-try Dishes: Farm Fresh Pizza, Fudge Brownie Thick Shake
2.
Tephra Lounge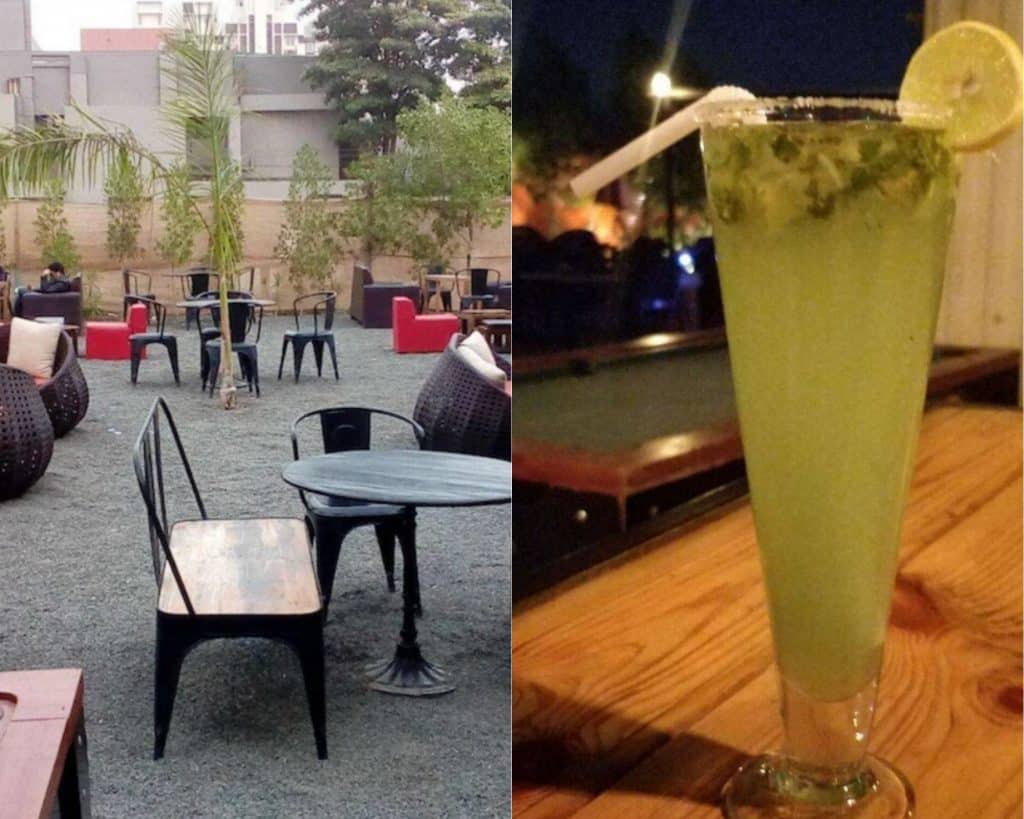 Tephra Lounge is the best place for watching a sunset. It is a simple cafe, with minimal decor. The black chairs and couch do all the magic. Tephra is a great place if you want to hang around after college or go for a brief family outing. They serve scrumptious food along with yummy beverages.
Avg Cost: 700/- for two.
Location: Bodakdev, Ahmedabad
Must-Try Dishes: Mushroom Aglio Olio, Mint Mojito
3.
Toritos Cafe Time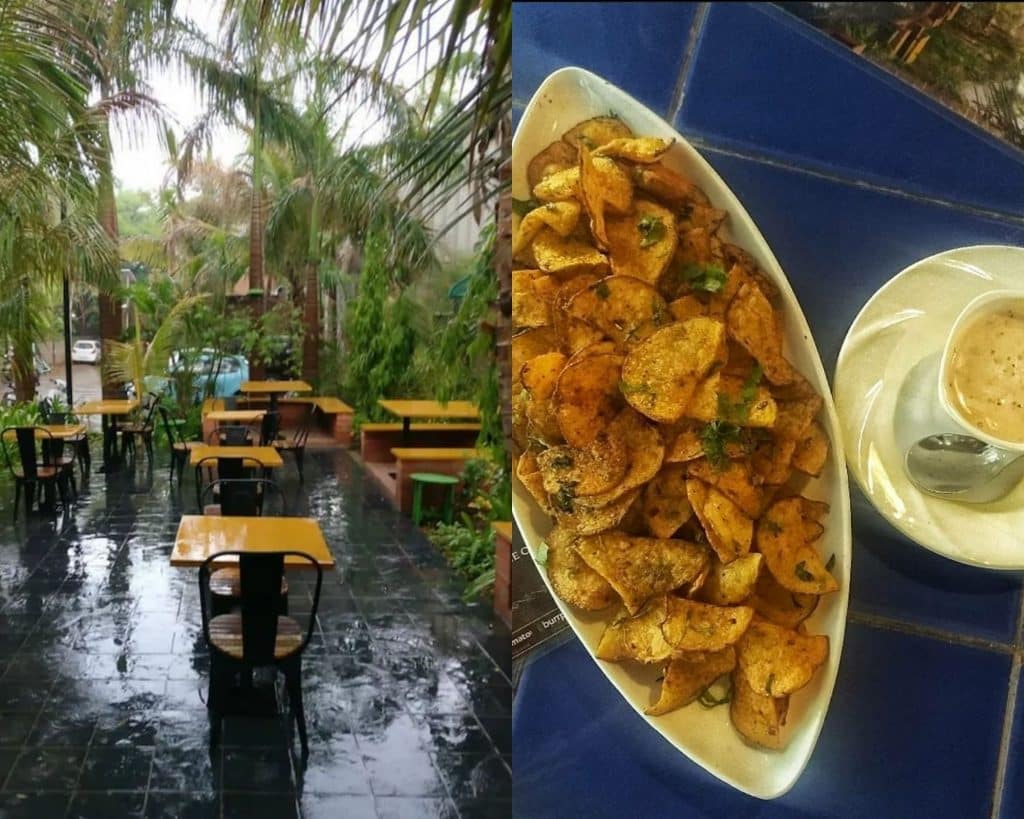 Toritos is an underrated open-air cafe in Ahmedabad. It has a beautiful ambience with an old-school sitting area. The place lights up with fairy lights in the evening; making it into a gorgeous cafe indeed. It serves delicious food at affordable rates. It is a great place if you are looking for a date idea. Your partner will absolutely adore the place.
Avg Cost: 550/- for two
Location: Navrangpura, Ahmedabad
Must-try Dishes: Veggie attack pizza, Garlic Knots, Potato Skins
4.
Makeba The Lounge Cafe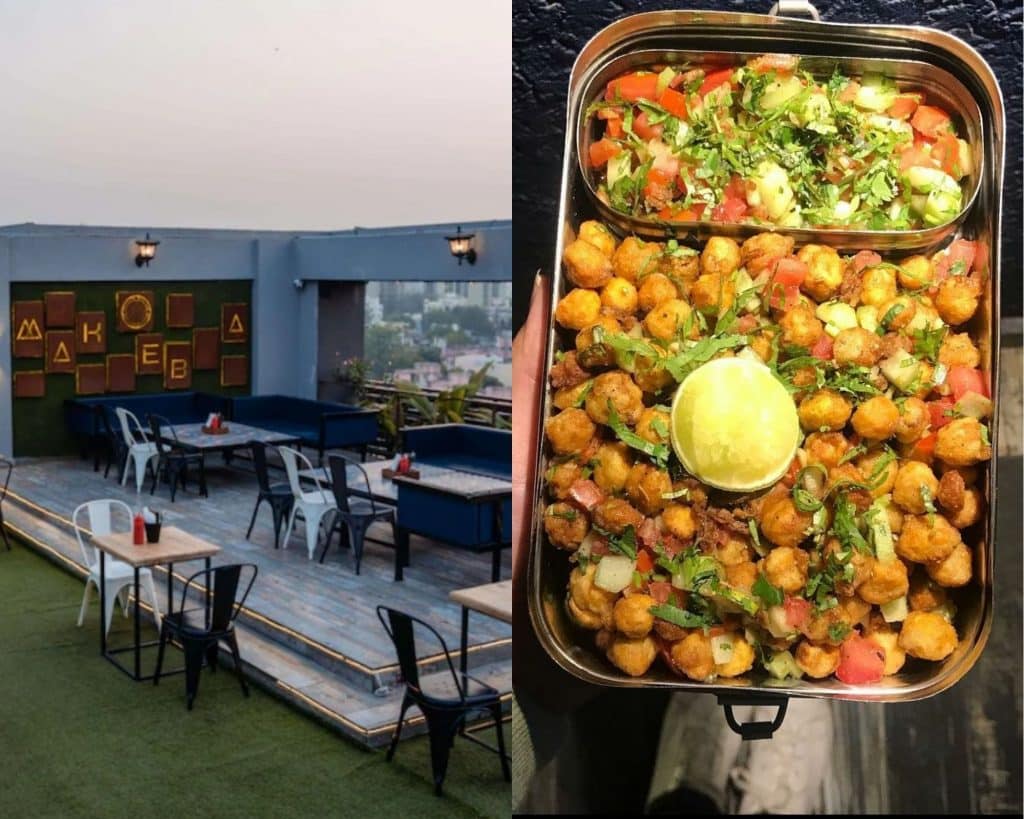 "Aaje mast hawa chhe yaar, kya jaie khava? Makeba chalo. " Every amdavadi would have at least heard or said this. Makeba is a lovely place to spend a soulful evening. You can chat leisurely with your friends or relax with your cousins here. The food is served hot and is always flavoursome. It is worth the visit. Plan a hangout today!
Avg Cost: 1,000/-
Location: Vastrapur, Ahmedabad
Must-try Dishes: Paneer Tikka, Creamy Alfredo, Chana Chaat
5.
The Red Bistro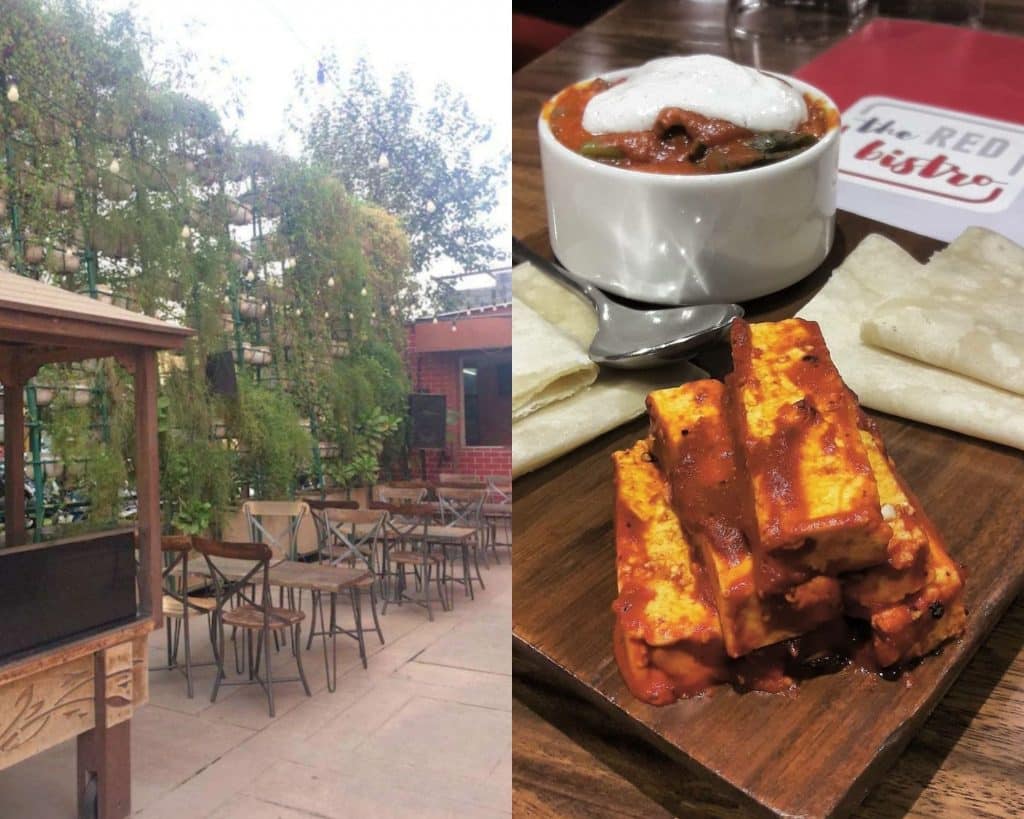 The Red Bistro has both indoor and outdoor seating. But, why not sit in the breezy hours of the evening, and read Khaled Hosseini? The Red Bistro is the perfect place for this. It offers the peace that you need. And along with that, it cooks great food. Their taste is distinct and tempting.
Avg Cost: 1400/- for two.
Location: Bodakdev, Ahmedabad
Must-try Dishes: Dal Makhani Fondue, Fajita Platter
6.
@ Mango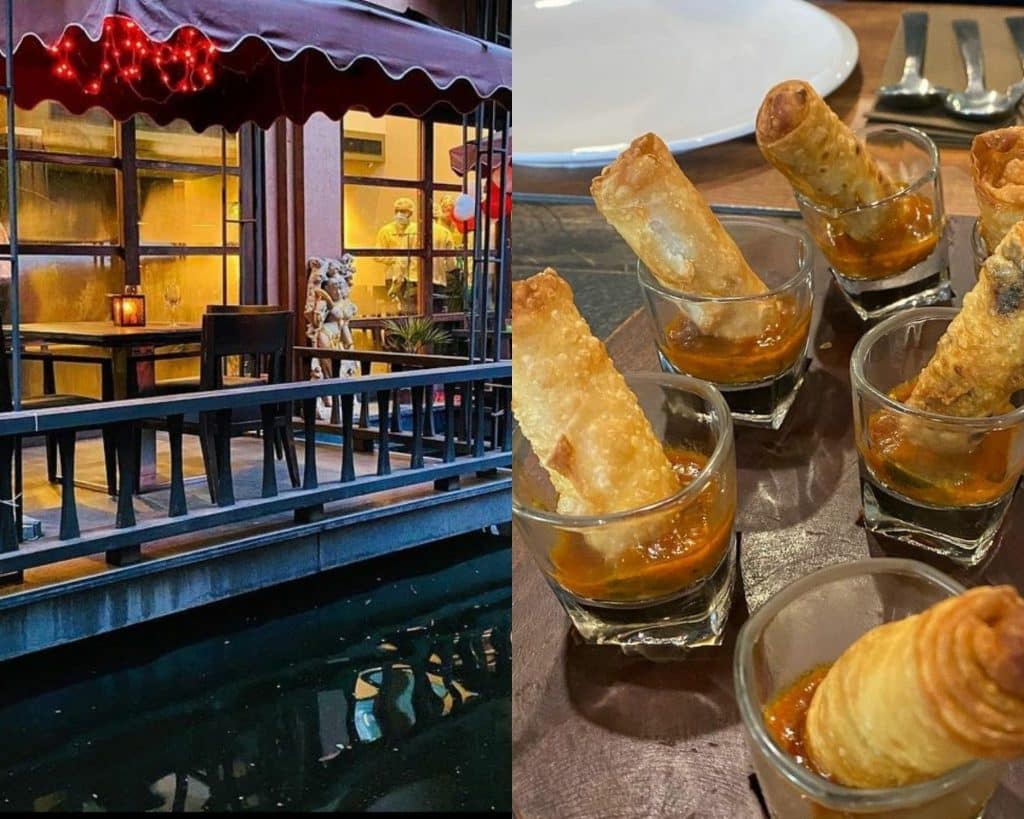 @ Mango is the perfect destination for every occasion. The sitting arrangements at Mango are truly beautiful. It is a luxury cafe that serves delectable food. It definitely has the potential to become your favourite food joint. Visit it for dinner, as you will be able to make the most out of it post-sunset. Are you a star gazing person? Mango is for you.
Avg Cost: 1300/- for two.
Location: Sindhu Bhavan Marg, Ahmedabad
Must-try Dishes: Hotch Potch bruschetta, Cheese Cigar Rolls
7. Prithvi Art Celebration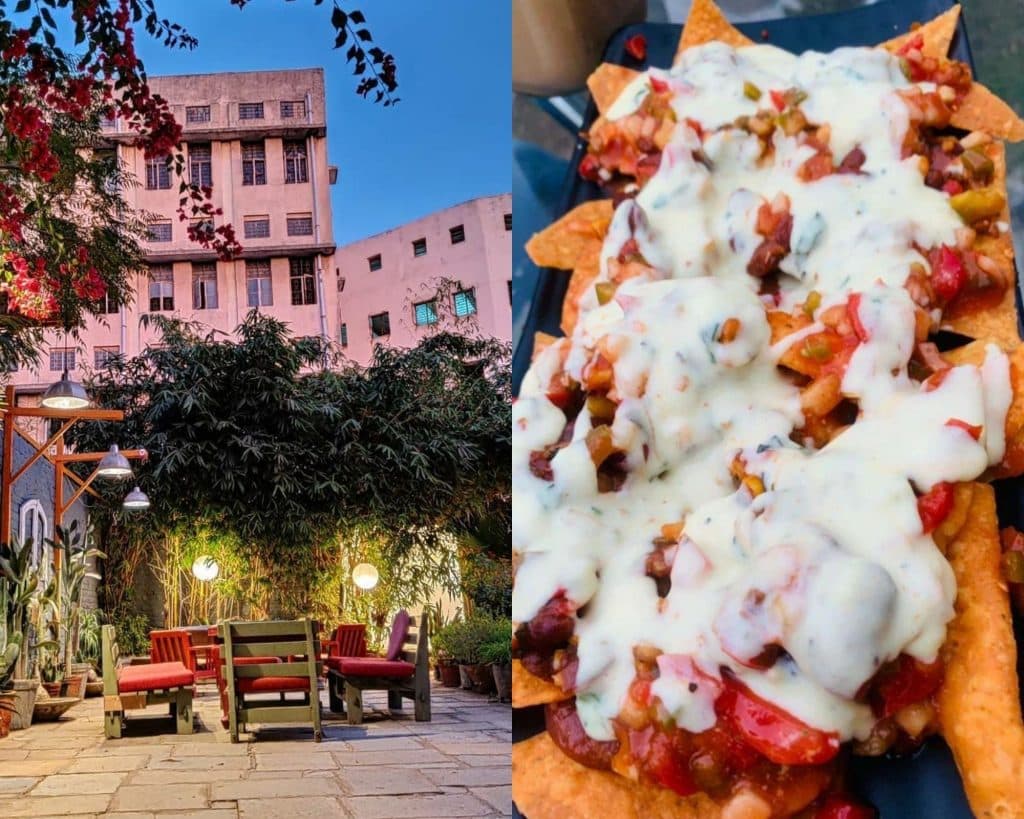 Prithvi Art Celebration is a serene place to be. The ambiance is quiet and offers minutes of silence to the visitors. The cafe is decorated as a garden and serves scrumptious food. Their interiors are aesthetic and make for a perfect backdrop if you want to snap a picture.
Avg Cost: 500/- for two.
Location: Ambawadi, Ahmedabad
Must-try Dishes: cheese-loaded nachos, crispy vegetable
8. Zen Cafe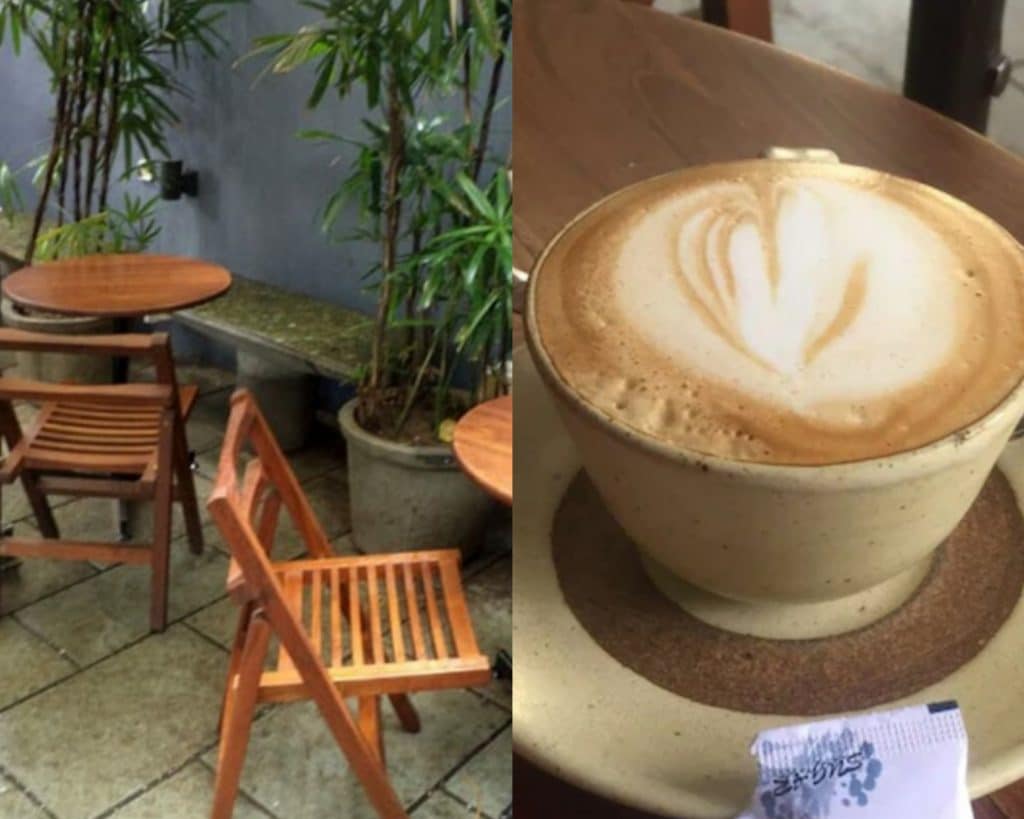 Do you want to experience tranquility amid the bustling city? Zen Cafe must be your first choice. The cafe is filled with several plants and greenery. Wooden chairs complement the ambiance pretty well. One can relax and unwind here while sipping on Latte. Zen Cafe is the perfect place to read a novel or work.
Avg Cost: 800/- for two.
Location: Multiple Outlets in Ahmedabad
Must-try Dishes: falafel wrap, latte macchiato
9.
HOP -by Doubletree by Hilton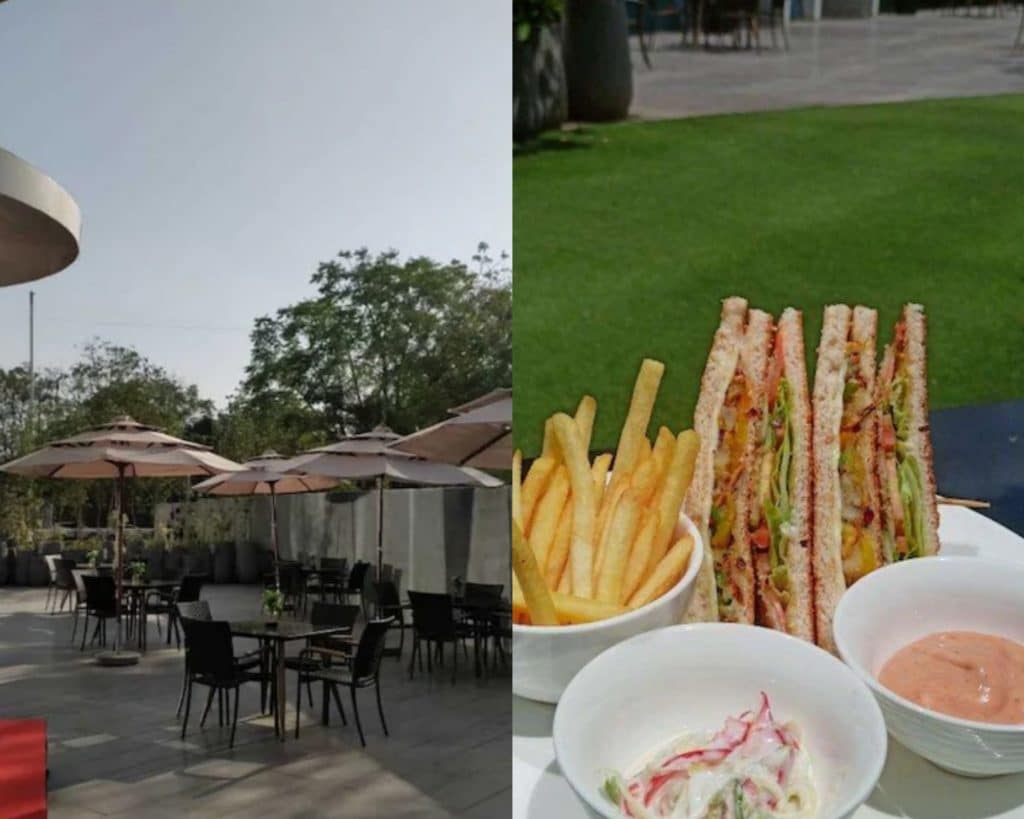 This is the best place to spend a leisurely evening. The cozy ambiance attracts visitors every evening. One can sit back, jam to their favourite melody, and chill here. The breeze flows mildly throughout the evening. The modern interiors of the cafe make it more inviting. It is an underrated cafe in Ahmedabad. Oh, and it serves mouth-watering delicacies.
Avg Cost: 1400/- for two.
Must-try Dishes: Veg grilled sandwich, melted cheese chili fries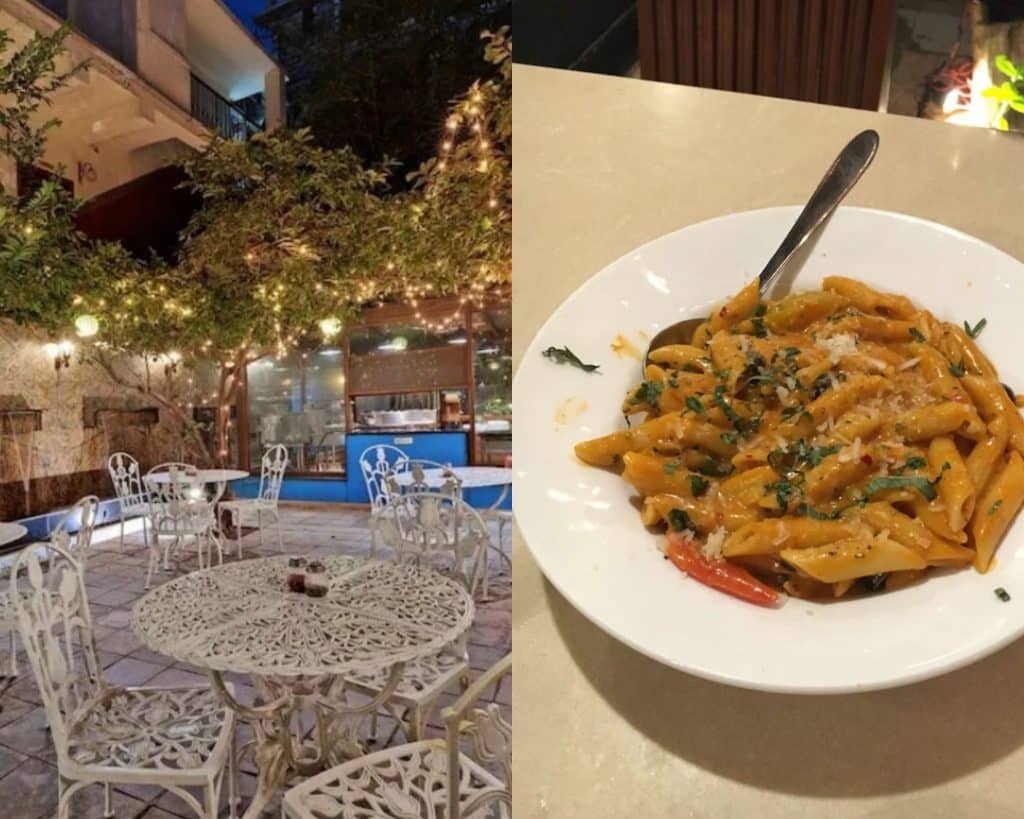 Fresh Roast located in the Paldi area, has the most beautiful outdoor ambiance. It gives off a vintage vibe. If you are looking for an offbeat cafe in Ahmedabad, Fresh Roast wins the game. It is a hidden gem in the city. It is a great experience to have dinner or brunch in this aesthetic setting. They serve delectable Mexican and north indian food.
Avg Cost: 1,000/- for two.
Location: Paldi, Ahmedabad
Must-try Dishes: chilly garlic noodles, Penne pasta
Now we know that open-air cafes do sound fun and frolic. They are perfect for every event or occasion. These were the best open-air cafes in Ahmedabad. Let us know which you are visiting next?