Amdavadi's and their love for food is just beyond measure. We have always been food enthusiasts and open to all varieties of food from South Indian, Punjabi, Gujarati to different Fusions. We always crave for something best and new every time we visit a cafe or restaurant and so here I bring to you the Best Cafes Near Prahladnagar: Part 1 that you should try out. And not only the cafes, I've even mentioned the best dishes that you must try out at these cafes. Check them out!
7 Cafes Near Prahladnagar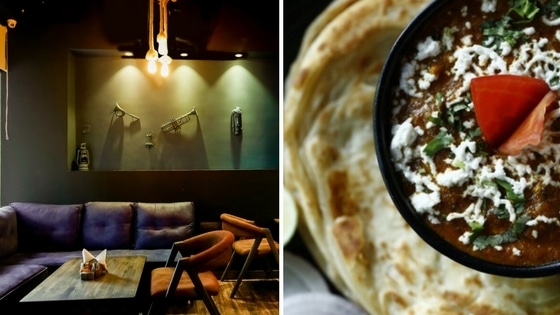 Wanting a chilled out day with your friends and loved ones? Then try out Sphere Lounge to make your day best with great food, ambience, and super amazing food.
Must-Have: Nutella Nut Shake, Mexican Hotpot,  Barbeque Pizza, Pasta Alfredo.
Hungrito: Rating: 4.4/5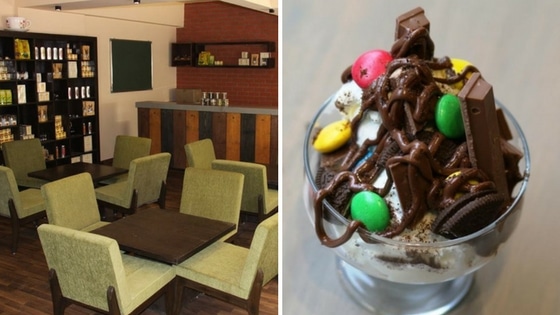 A place for Chai Lovers. VarieTea serves various types Tea's with super amazing taste, they have an option of *make your own tea*. This place is quite spacious, an ideal place to hang out with your friends and spend some quality time together.
Must-Have: Blue Sea, Maska Bun with Paneer Bhurji, Red Thai Curry, Oreo KitKat Mudpie.
Hungrito: Rating: 4.5/5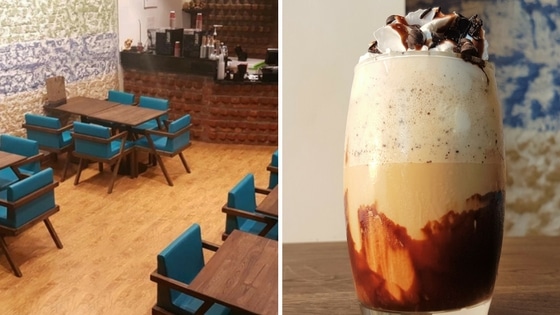 Dark Roast is my personal favourite. This is a go-to place for me and my squad. They serve some really awesome sandwiches and shakes. They even have some fun board and card games to make sure you have an amazing time there.
Must-Have: All of their Sandwiches, BomBon Coffee, Red Sauce Pasta, Hot Chocolate, Truffle Pastry, Chocolate Mousse Crumble Pie.
Hungrito: Rating: 4.8/5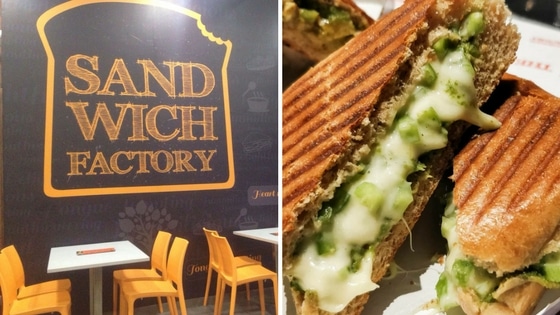 One of the finest places in Ahmedabad for Sandwiches. They serve a great variety of sandwiches with multiple loaves of bread, veggies and sauce options that'll never disappoint you. Their combo offers are absolutely pocket-friendly.
Must-Have: Paneer Pulao, Tandoori Paneer Long, Chocolate Walnut Brownie Milkshake.
Hungrito: Rating: 4.4/5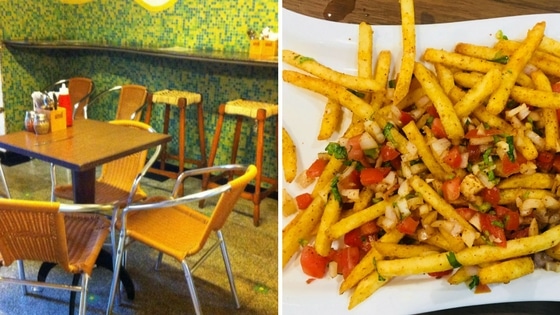 Cafe Upper Crust is a compact little place, with subtle interiors. This place serves amazing sizzlers, they also have some awesome fusion food dishes to try out. You can also get bakery items and different kinds of loaves of bread here.
Must-Have: Raja Hindustani Sizzler, White Chocolate Cake Pop, Apple Cinnamon Pie, Fire Sizzler.
Hungrito: Rating: 4.3/5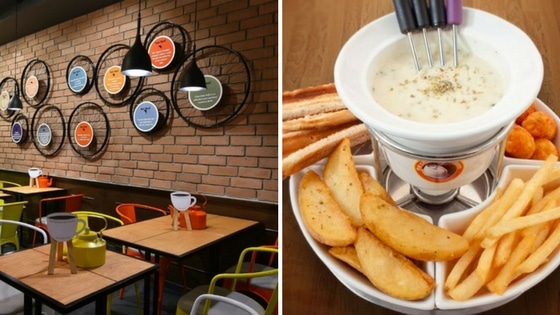 The best place to be at when you crave for something sweet, but The Chocolate Room serves much more than just desserts and chocolates. They have the chic interior decorated with cycle wheels and amazing crockery stuff.
Must-Have: Hazelnut Coffee, Mediterranean Pink Sauce Pasta, Spinach Corn and Cheese Panino, Death by Chocolate Pancake.
Hungrito: Rating: 4.7/5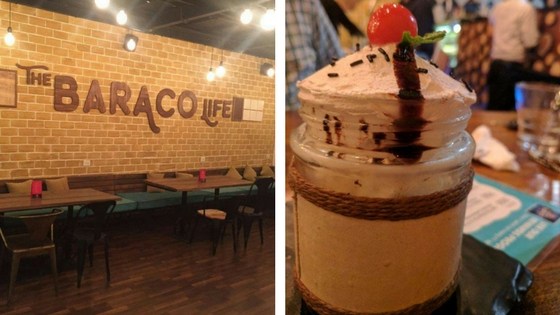 It feels bliss when you get amazing food and super classy ambience both at the same place. Cafe Baraco is one of the kind, where you'll get both them. And the best part is that they serve till 1 AM, so now your late night cravings are sorted too.
Must-Have: Cheese Chilli Fries, Cottage Cheese Lasagna, Hot Crumble Chocolate Jar, Jumbo Baraco Sandwich.
Hungrito Rating: 4.7/5
Enlighten us, which of these cafes near Prahladnagar is your favorite after visiting it. To know more about this awesome city and the life of Hungrito in the city follow us on Facebook, Instagram