Since childhood, we have been habitual to get away from the home-cooked food on weekends and plan a family dinner at some cozy restaurant. The elderly ask for a complete healthy meal whereas the kids demand Italian food, Chinese, or some fast food preferences but in the end, everyone happily agrees upon the all-time delicious – PUNJABI food.
So here's a list of the prime restaurants that serve Punjabi food in Ahmedabad with warm homely delight and not at the cost of cutting a hole in your pockets.
This place gives an authentic feel of a mid 90's Punjabi home in an elegant manner, which is best suited to savor the cuisine offered here. The name of the restaurant itself indicates its specialty –  Delicious Parathas. When dining here, your meal is incomplete without a glass of the Patiala Lassi.
COST: Rs. 650 for two people (approx)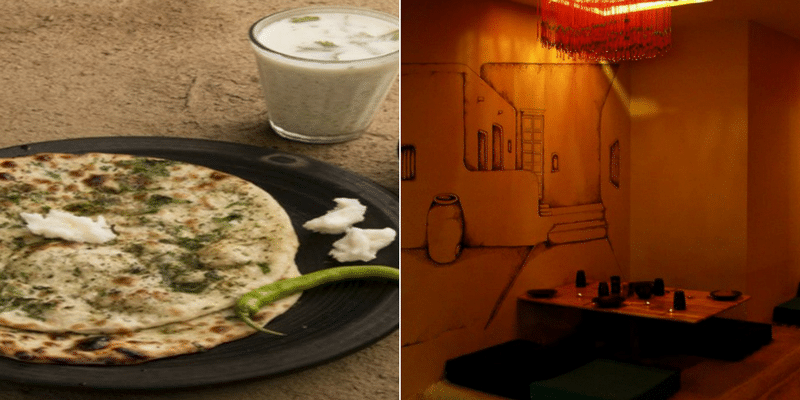 Primarily known for its Amritsari Stuffed Kulchas, this place is an Eden for all Punjabi food lovers. The small place with its brightly lit walls makes your dinner time a peaceful and pleasant experience. Their menu has limited options, thus making each dish special in its kind. Besides the delectable kulcha platters, Dal Fry and Paneer Tote Tote are among the customer favorites.
COST: Rs. 600 for two people (approx)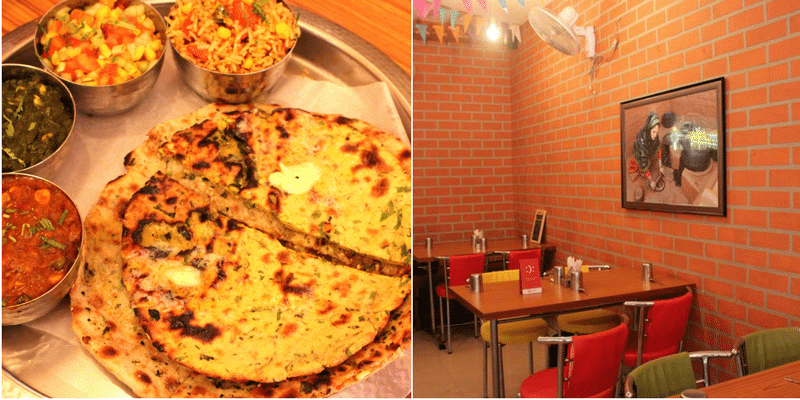 With a very simple yet beautiful décor, this place has been the top choice of all foodies. Their menu is modernized with some quirky names which will tempt you to try the dishes at the first glance. This place is well-known for its Watermelon Mojito and Paneer Shwarma. With also giving the option of Protein shakes, they satisfy the needs of fitness freaks as well.
COST: Rs. 900 for two people (approx)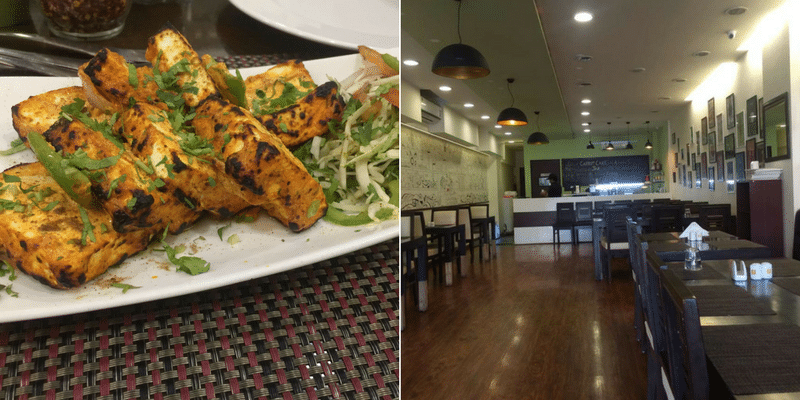 The courteous staff and prompt service of Brick Kitchen restaurant have lured many customers to their doorstep. It is a perfect family restaurant that offers a homely ambiance and its brick-line finish interiors look captivating. Only a few great restaurants manage to be packed even on weekdays, and Brick Kitchen is one of them. Deewani Handi and Lasagna are must-haves.
COST: Rs. 850 for two people (approx)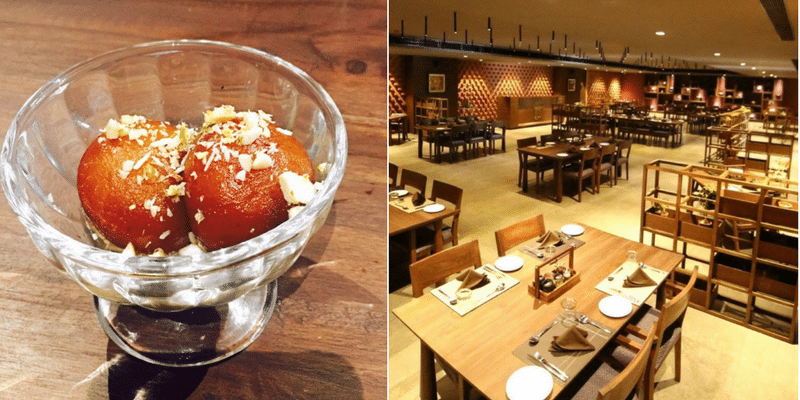 Mirch Masala has been the favorite of all North Indian cuisine lovers since its inception. The restaurant adds a little rustic touch to its décor and is themed on the combination of Bollywood and village style.  The place is well renowned for its Dal Makhani and Paneer Lababdar. Mirch Masala also serves some quality options to non-veg food lovers.
COST: Rs. 700 for two people (approx)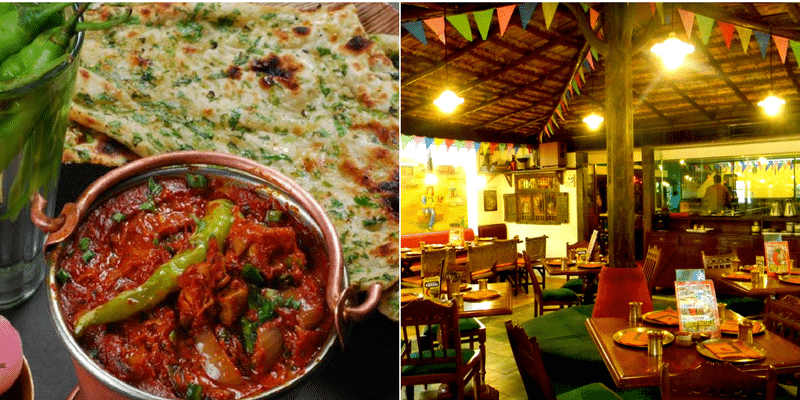 If you wish to dine at some nice little place to get a gist of the flavors from Delhi, then Dilliwale is your best choice. It is famous for the classical North Indian dishes like Rajma Chawal, Gajar ka Halwa, Sarso Da Saag, and Makke Di Roti. The owner is very humble and personally, sees to it that the customers are satisfied with their experience.
COST: Rs. 600 for two people (approx)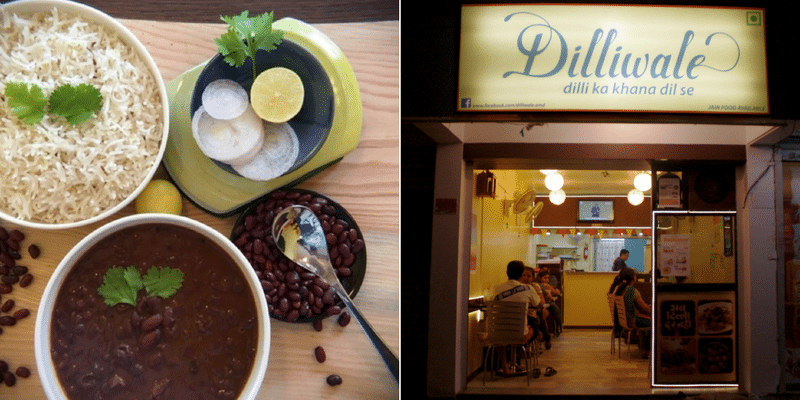 7. 1944 By Havmor, Sindhu Bhavan:
Havmor has brought this amazing restaurant to us that serves really amazing Punjabi food. The ambiance of the place is nice, warm, and cozy. The menu has several offerings including world cuisines but the Punjabi cuisine is worth try. The Paneer Pasanda is an all-time favorite.
8. 650- The Global Kitchen, Ambavadi:
The place's ambiance is really nice with many beautiful architectural carvings. The outdoor seating arrangements and the wall decor gives a feel of a heritage place. The restaurant serves Chinese, Italian, Thai, and North Indian food. The toofani Handi and Paneer Tikka Makhani are very popular here.
9. Saffron, Navrangpura
Saffron restaurant is one of the best places serving Punjabi food in Ahmedabad. It has a chain of restaurants spread across the city. This eatery is an amazing place where you can chill out with your friends or family while relishing some delicious meals for lunch or dinner. They offer a variety of delicious food dishes in authentic Punjabi cuisine. The restaurant is well-known for its paneer-based food dishes and vegetable biriyani.
COST: 700 for 2 people (Approx)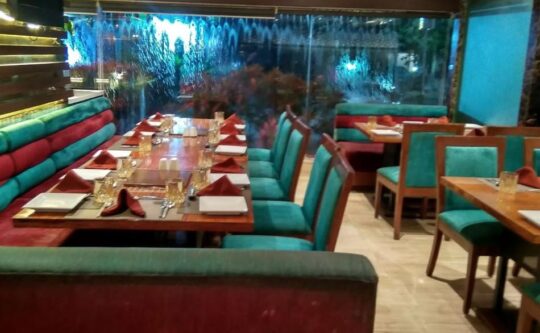 10. Under The Neem Trees
Under the neem trees is in Bodakdev which is curated beautifully with all the modern and high-class amenities. It serves multiple cuisines such as North Indian, Continental, Asian, and Mediterranean food. It also prepares the best quality food that looks after your culinary needs. You can relish the zesty and delicious Punjabi food dishes with your loved ones here. The delightful food flavors are surely going to satisfy your taste buds.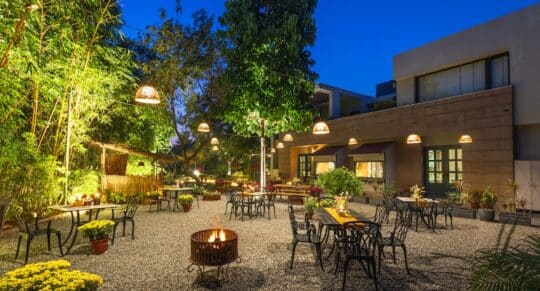 After going through all these delicious options I am sure you would want to leave everything aside and rush to any of these restaurants. So let your tummies be full to their last with some amazing Punjabi dishes. Share your delightful experiences with us and help us decide upon the best restaurants serving Punjabi food in Ahmedabad.