Thinking about where to go for a family lunch/dinner? Tired of the same old restaurants and cafes? Looking for a unique dining experience with tasty food and entertainment? We have got your back! Here we have some beautiful theme restaurants giving a unique dining in Ahmedabad. Here are 12 must-visit places in Ahmedabad with your loved ones, family, and friends.
The 12 Best Unique Dining Restaurants in Ahmedabad
Whenever you are choosing a cafe or a restaurant to visit, the first thing that comes to mind is how the place would look like. The ambiance of the cafe or restaurant matters as much as the food. As a good ambiance makes us feel happy & content even before the food arrives. After all, everyone wants to click good pictures and post it on Instagram or on their story to let your friends know about the same. Here are some Insta-worthy cafes and restaurants offering unique dining experience in Ahmedabad.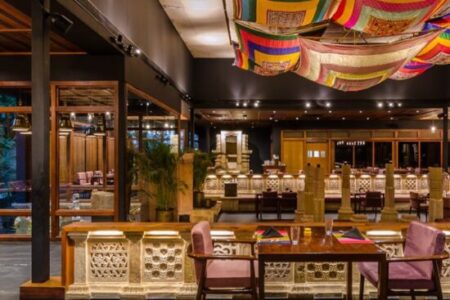 A place with a combination of Vintage and Heritage vibes at its best! If you are looking for a unique restaurant in Ahmedabad then you must visit Rangeen! The restaurant provides a unique look into the culture and heritage of Gujarat. You will be able to enjoy mouth-watering food along with amazing vibes. Location : Rajiv Nagar Road, Manekbag

Vishalla is a really happening place as it had a traditional touch in its ambiance. It is one of the best theme restaurants in Ahmedabad. It gives a unique traditional Gujarati food and village experience. You'll definitely love to visit this place again and again.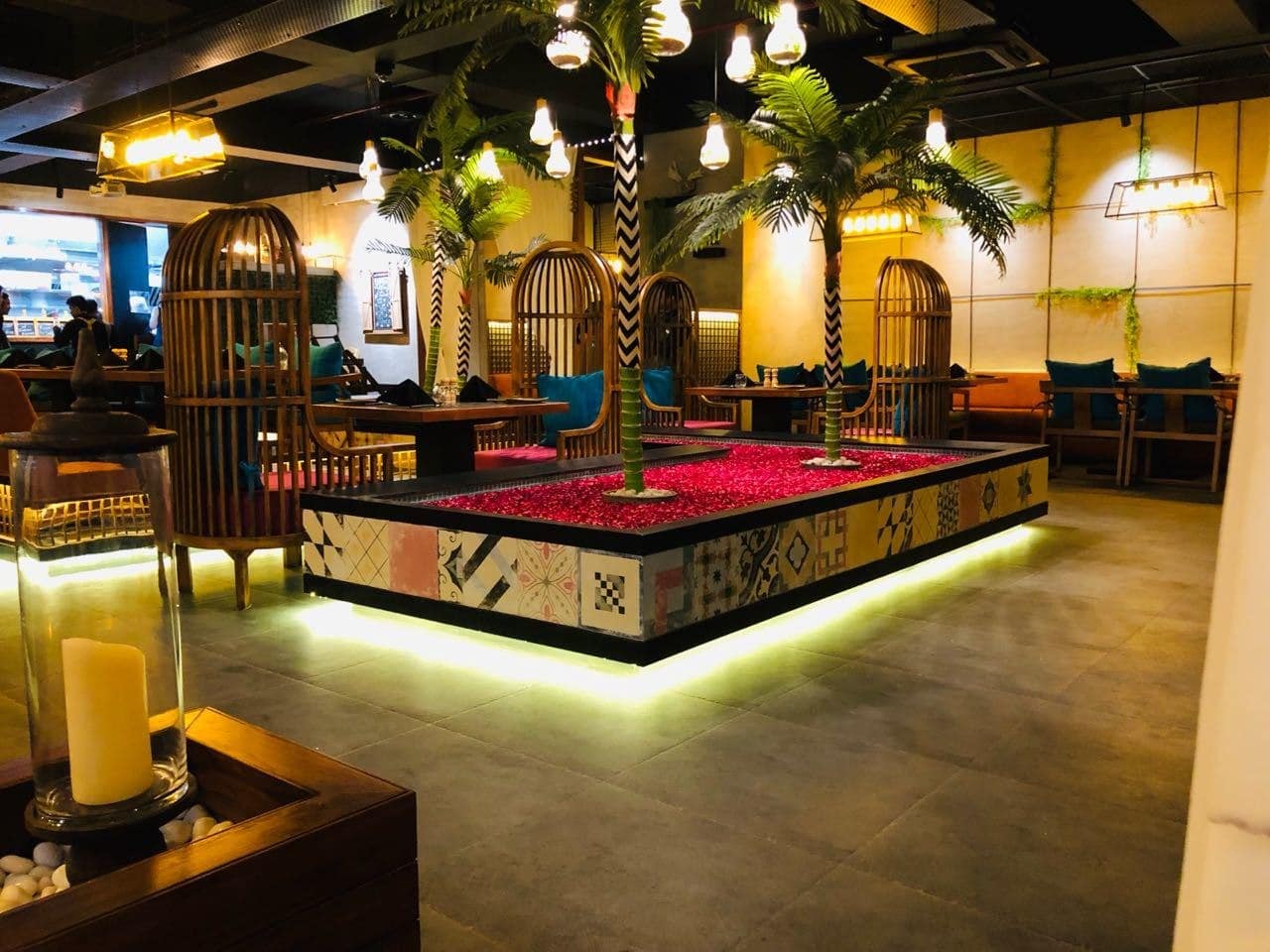 The Secret Kitchen has a very chic ambiance. You would definitely love the vibe as this place offers a unique seating arrangement and also delicious, lip-smacking food.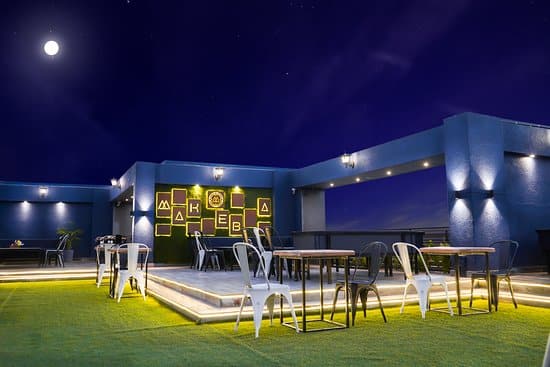 This rooftop cafe comes on the top of our list of the best ambience restaurants in Ahmedabad! All of you would love to have dinner under the skies with your loved ones. So this can be the perfect place to be.

The Waterside is one of the most unique restaurants in Ahmedabad! Wondering why? The amazing view of water from the restaurant. A candlelight dinner along the waterside view with your family makes just a perfect evening.

This restaurant is a very delightful place. The ambiance is awesome, with light music around and great food at your table. The decor is truly out-of-this-world and the food will leave you feeling happy and satisfied!

A place with a royal touch! The moment you enter the place, you'll be enchanted by the light and decor and the feel of this place gives you the real warmth of royalty.

Earthen Oven is one of the best North Indian style restaurant situated on the top floor of Fortune Landmark. The view from this place along with dinner is just love!

This place is not situated in the heart of the city, but it will certainly be in your hearts after you visit this place.

All The Perks Espresso Cafe is one of the best themed cafes in Ahmedabad. The ambiance and seating as you can see will steal your heart away. A must-visit cafe!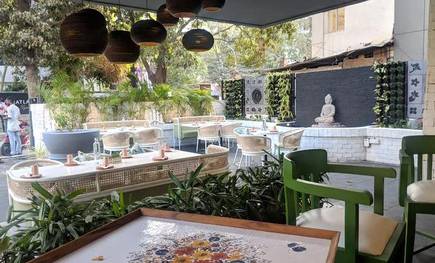 This place serves the natural, organic and healthy food designed in a simple manner to satisfy your carvings. The interior of this place is very calm and and smoothing for the soul. A truly unique dining in Ahmedabad, Sante Spa Cuisine is sure to become your favorite restaurant!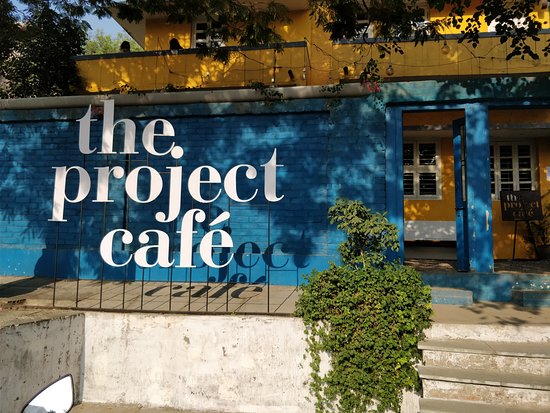 The ambiance of Project Cafe as a whole is very unique. It is a gourmet cafe serving wonderfully delicious food dishes from around the world. It has a art gallery and everything the furniture, paintings and crockery is for sale. Plan your lunch/dinner at these places to have a great dining experience with your family and loved ones! Did we miss out any unique theme restaurants in Ahmedabad? Let us know in the comments below!