Yo bro, who got you smiling like that? THIS;
'10 Best Dishes Under ₹100 In Ahmedabad.'
It's month-end, aur bahar ke khaane ki cravings ho rahi hai. Such a massive food crisis! Do you want to eat something delicious but cannot spend hefty amounts at a cafe? Do not worry anymore! Ahmedabad ma khavanu na male evu bane? Nai ne, toh pachi. Here's presenting the 10 best dishes that would cost under ₹100 in Ahmedabad.
10 Best Dishes Under ₹100 In Ahmedabad
1.
Maskabun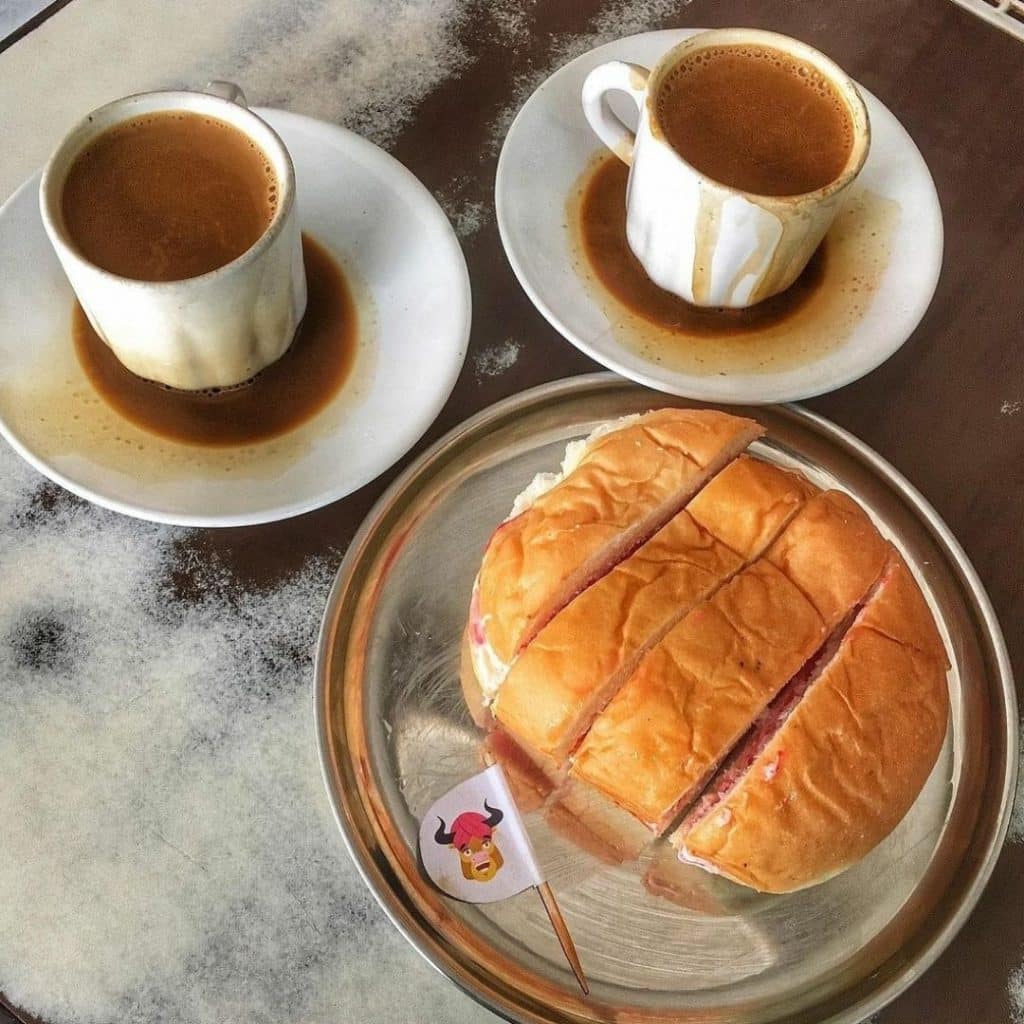 Chai and Maskabun is always the go-to combination for every amdavadi. It is the perfect dish to kickstart your morning and to wrap up the night too. Which one do you prefer? Jam Maskabun or Butter maskbun? Oh, we choose both. It is the most affordable food dish that would satisfy your hunger too.
Avg Cost: ₹60 for two.
Try it from Lucky Tea Stall, University Area Stalls
2.
Bhaji Cone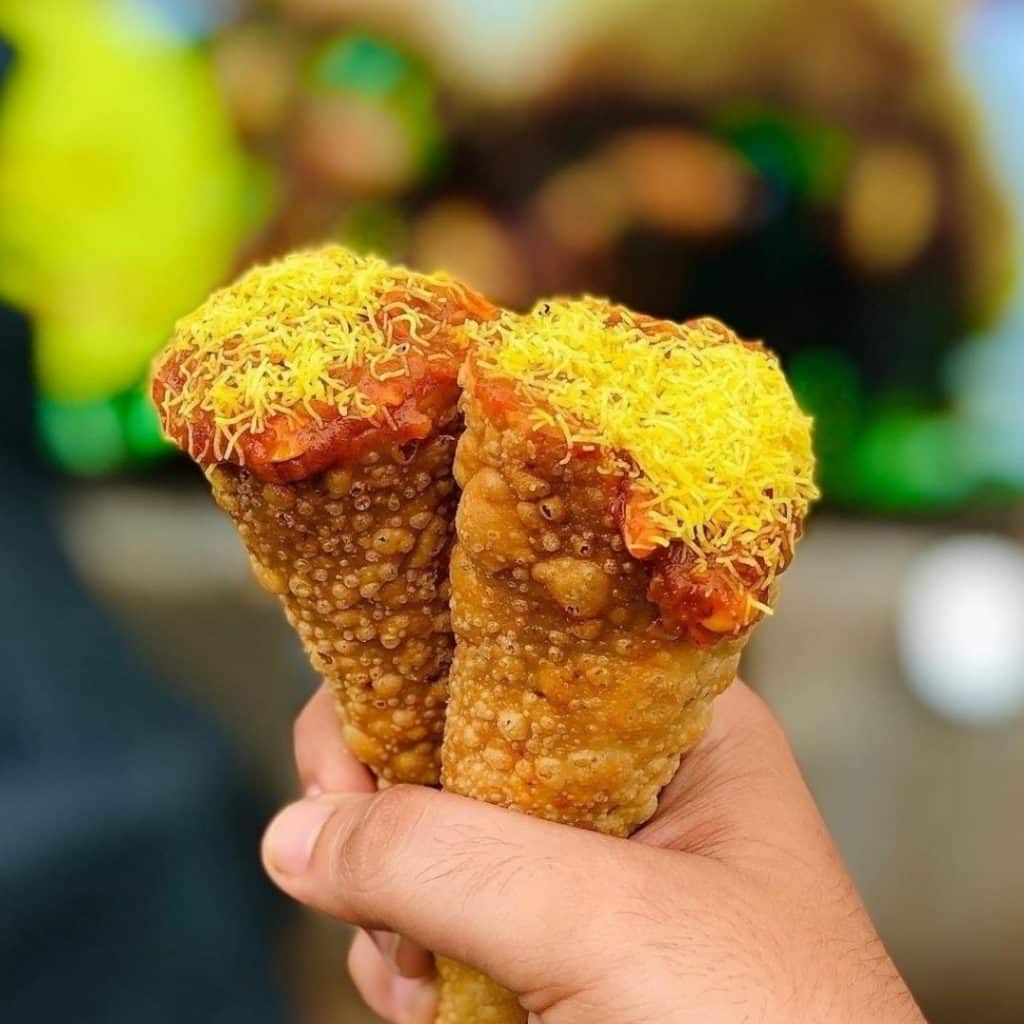 Bhaji Cone has been a trending sensation on Instagram. Filled with sweet-spicy fillings, the cone appeals to every age group. It is the modern version of a dabeli. It is a unique food item that everyone must try. While you order it, do not forget to add extra sev on top for a wholesome experience.
Avg Cost: ₹50 for two.
Try it from: Mr Kutchhi
3.
Fusion Surti Locho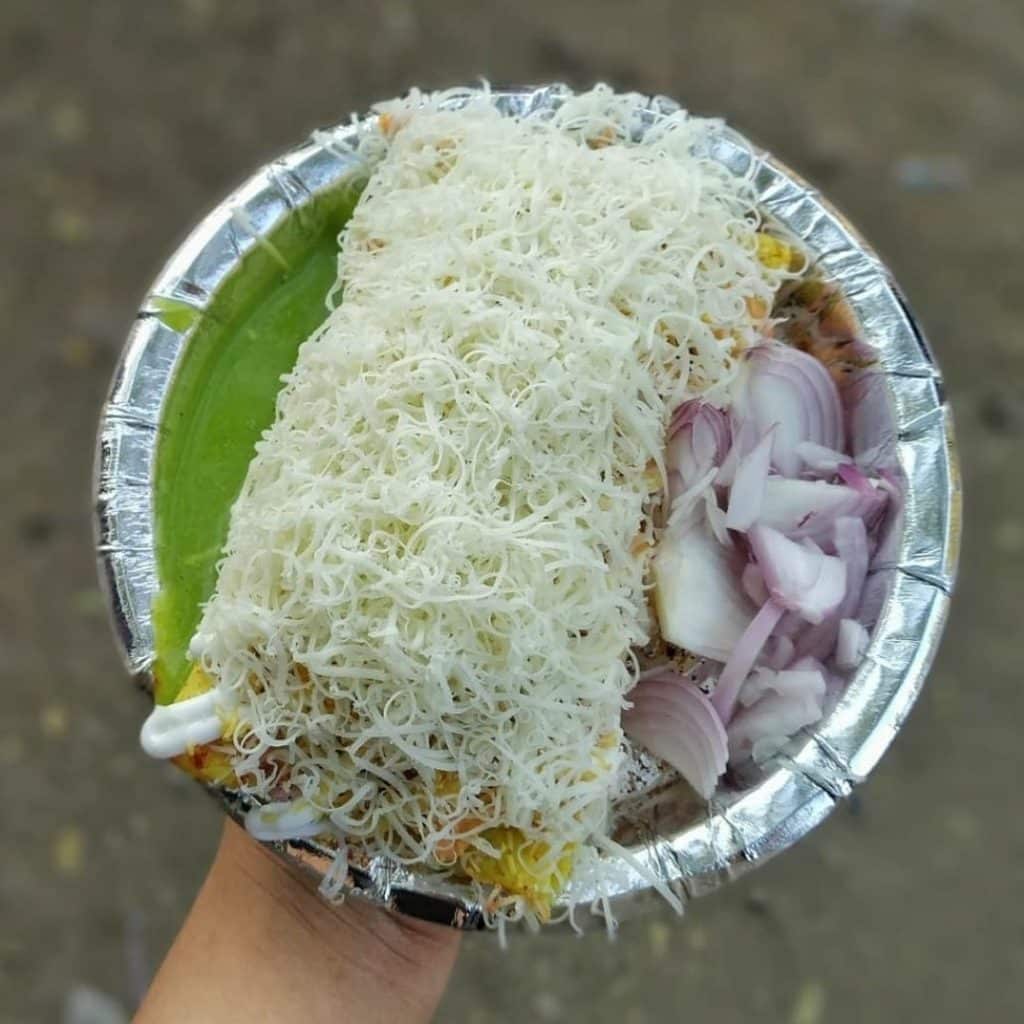 Ahmedabad ma Surti Locho? Ae bi fusion? Yesss! Ahmedabad serves fusion locho to delight your taste bud. There are various flavours available to try out. The best one from the list is the spring roll locho. A delicious blend of schezwan, peri-peri, and mayo, topped with cheese and served with green chutney. We're drooling already.
Avg Cost: ₹100 for two.
Try it from: Mehta Locho
4.
Vegetable Puff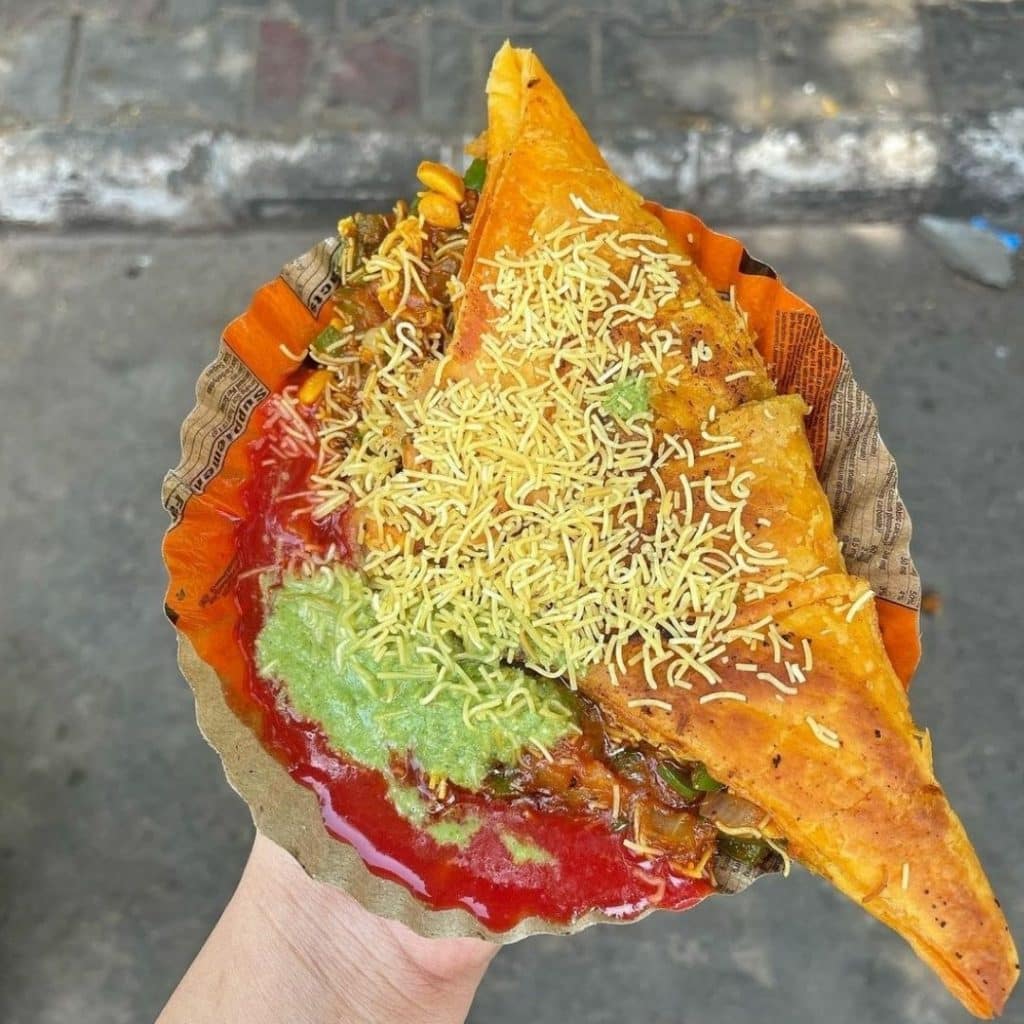 Puffs are the perfect evening snack. They are crispy on the outside and filled with flavorsome fillings. The crunchy texture of puff makes it altogether more appetizing. The vegetable puff contains aloo and vegetable fillings, peanuts, and masala. It is best paired with green chutney.
Avg Cost: ₹60 for two.
Try it from: Santosh Puff Centre, Karnavati
5.
Vadapav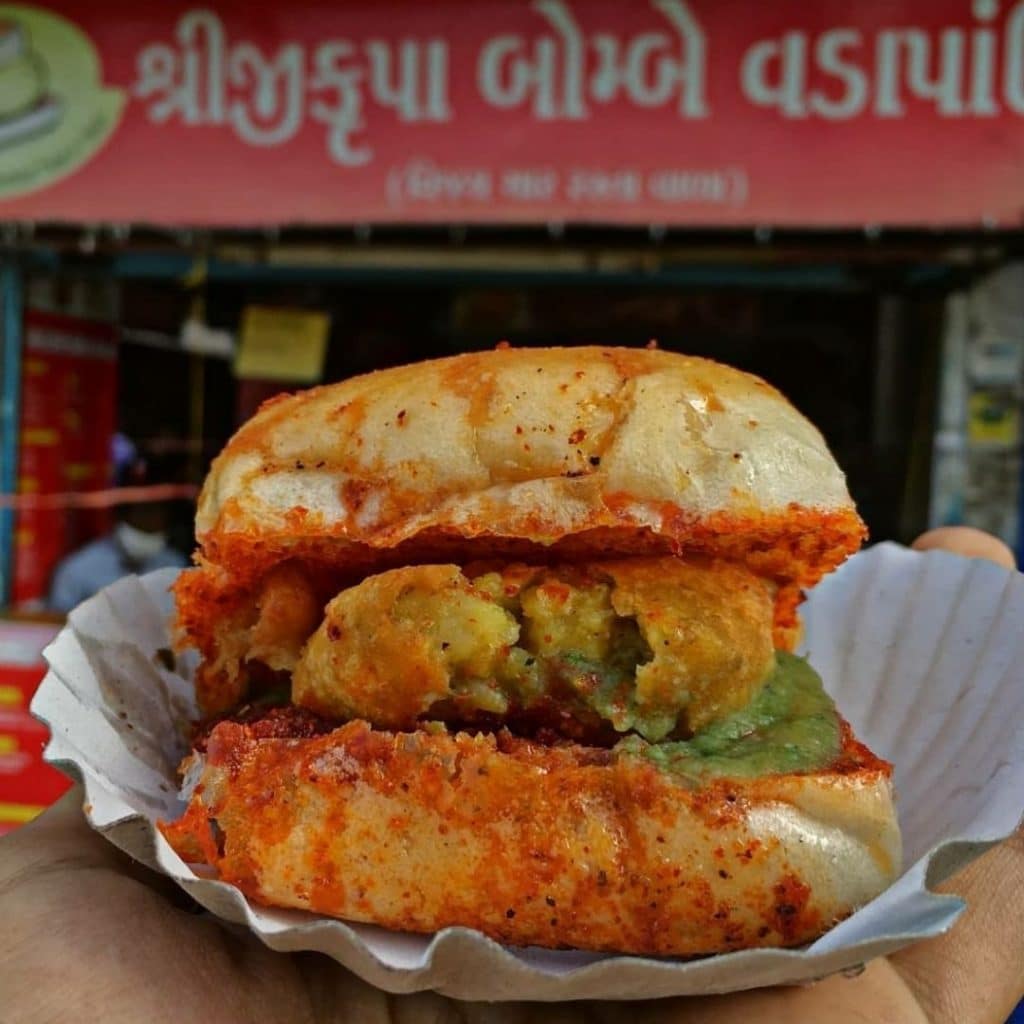 Vadapav list ma na aave, evu bane? If it were in our power, vada pav would've been the national snack. It fills your stomach, entices your tongue with a spicy taste, and comes at pocket-friendly rates. And, the best part is, it is literally available everywhere. Yaad aayi j che vadapav ni, toh chalo khata aaviye.
Avg Cost: ₹60 for two.
Try it from: Jay Bhavani, Shreeji Krupa, Jugaadi Adda
6.
Vegetable Masala Sandwich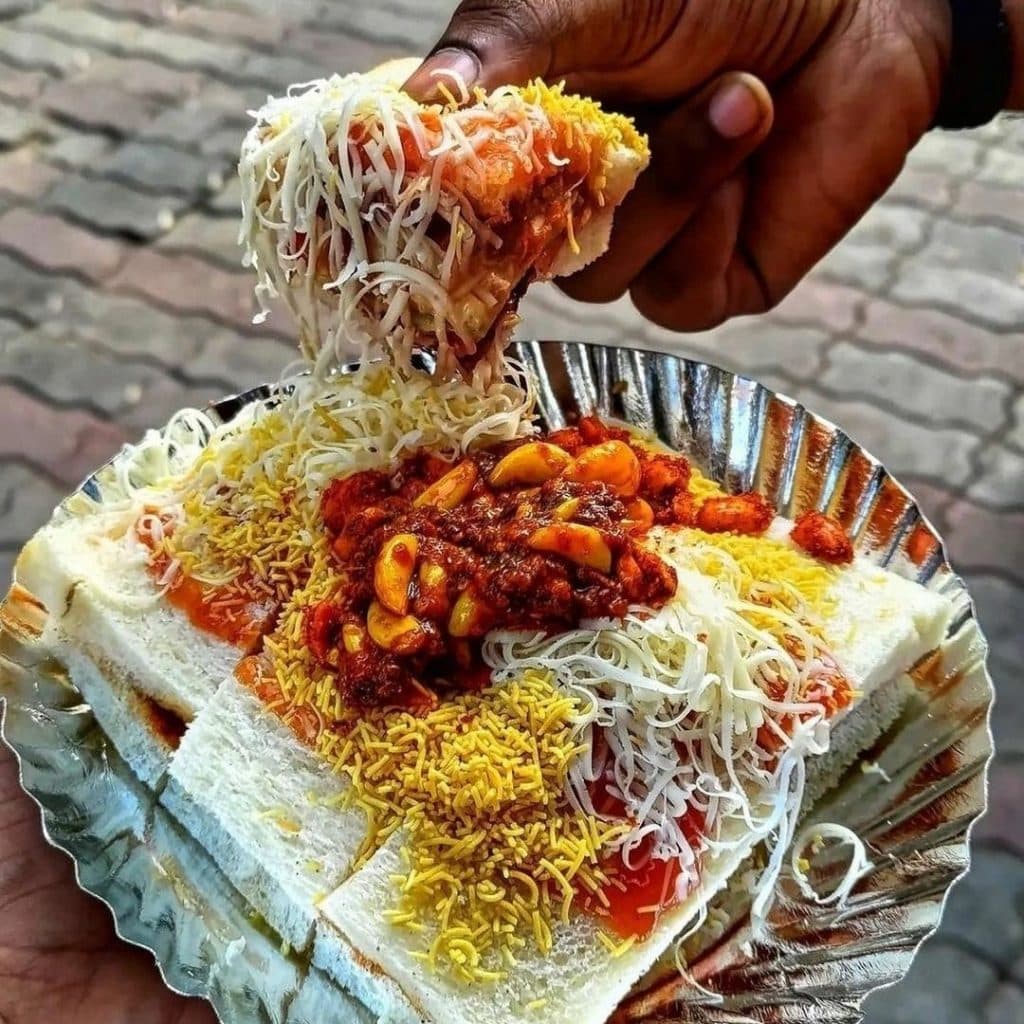 Do you like spicy food? Let us lead you to the spiciest sandwich outlet in Ahmedabad. Vasukaka ni Sandwich serves fusion spicy sandwiches for every spicy taste bud in the town. Loaded with veggies, sauces, and masala, this sandwich will surely give you a ride. It is topped with garlic chutney, sev, roasted masala peanuts, and green chutney. Do not forget to take a water bottle with you.
Avg Cost: ₹70 for two.
Try it from: Vasukaka Ni Sandwich
7.
Street-Style Burgers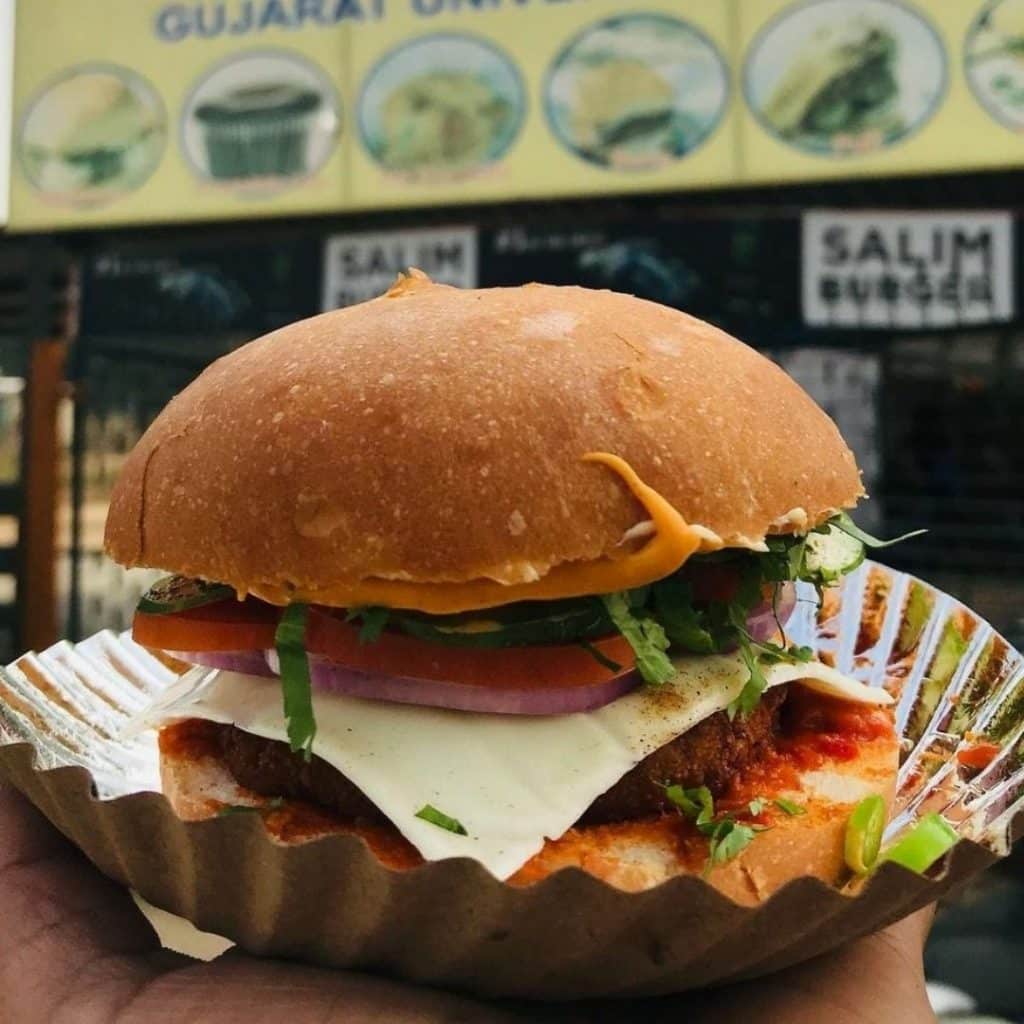 Street-style burgers are a wholesome treat. Filled with tons of cheese and veggies, they satiate your cravings in an instant. Street burgers have a wide variety of flavours available. They surely deserve more attention. Also, the burgers come at a pocket-friendly cost and make you want more and more of them.
Avg Cost: ₹70 for two.
Try it from: Salim Burger , Masi Nu Burger
8.
Dahi Puri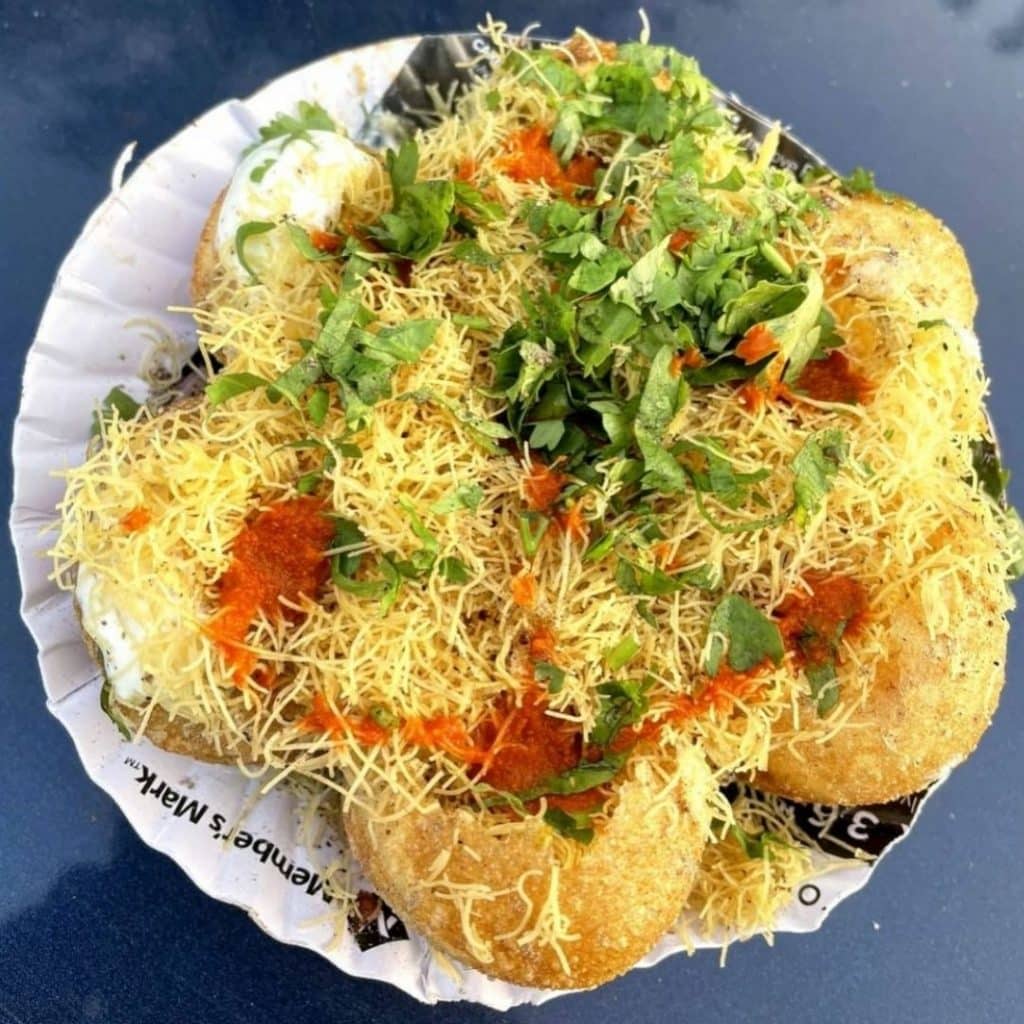 Dahi puri is underrated. It is a delectable dish that appeals to everyone. Filled with dahi, chutney, and masala, Dahi Puri is the perfect evening snack option. Topped with tons of sev, it surely satisfies your growling stomach. Pani puri khadha pachi Dahi Puri to khavani j, shu kehvu?
Avg Cost: ₹60 for two
Try it from: Diwan Pakodi Centre, Swati Snacks
9.
Khaman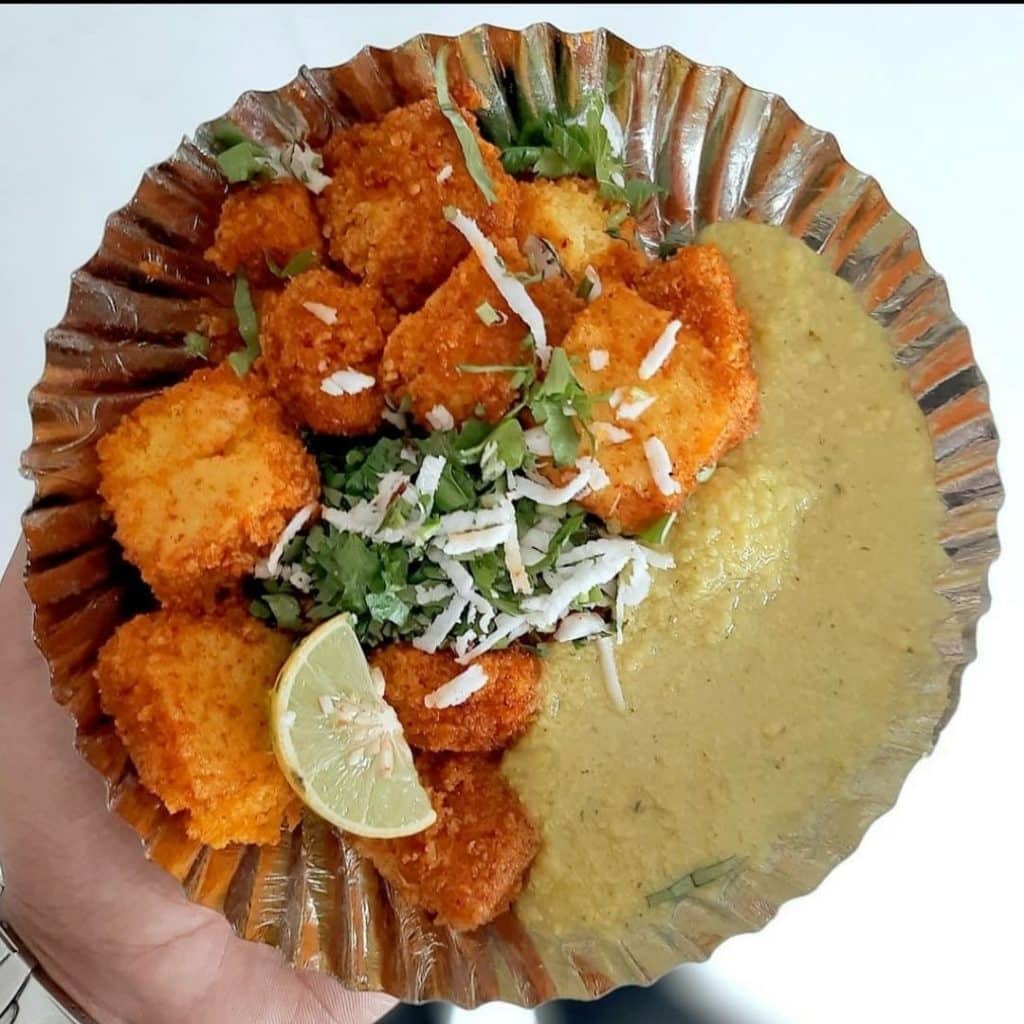 Khaman is every Gujarati's soul food. Our Sunday starts with a plate of Khaman, isn't it? Ahmedabad is filled with amazing places serving farasan. Every next crossroad has a khaman shop serving mouth-watering dishes. It tastes best with green chutney and a few drops of lemon.
Avg Cost: ₹80 for two.
Try it from: Das Khaman, Lijjat Khaman House
10.
Manchurian Noodles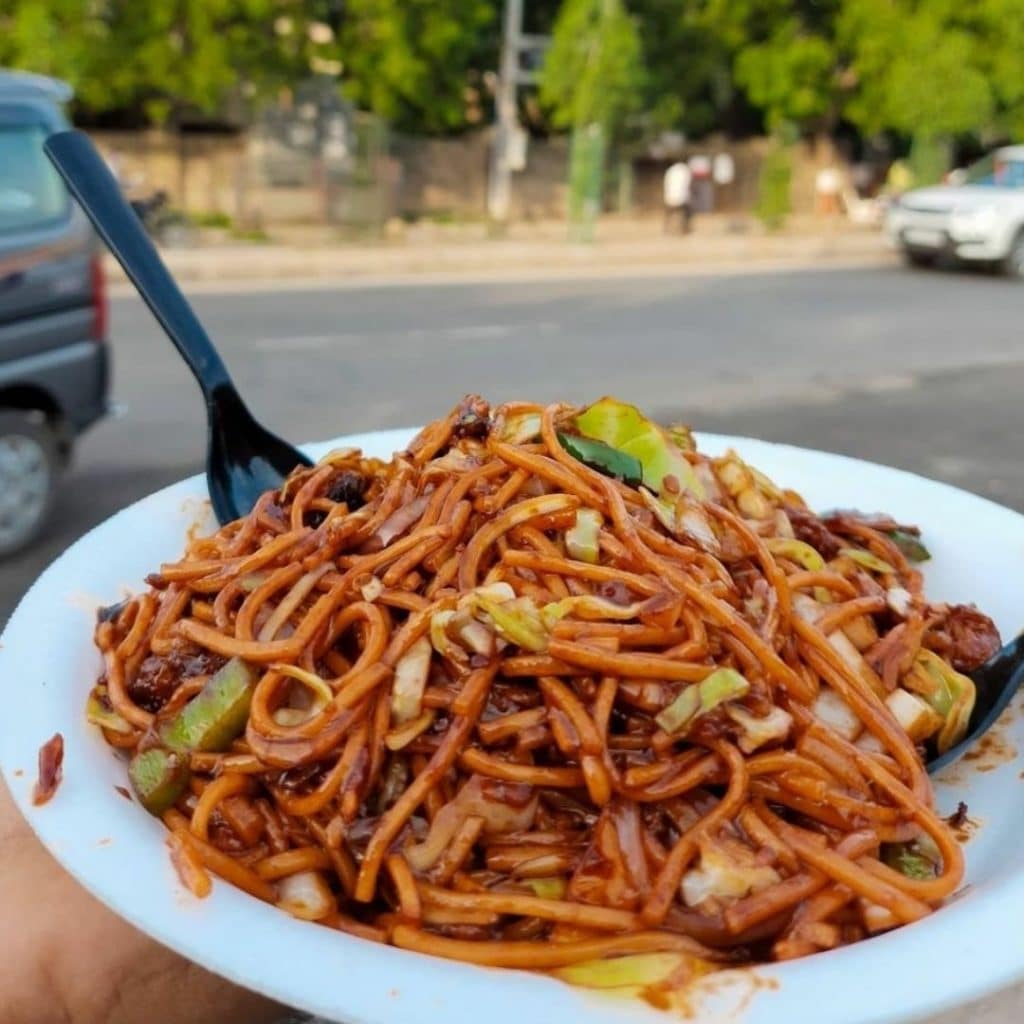 Manchurian Noodles are the yummy solution for your hunger pangs. And if it is the desi Chinese, toh toh baat hi kuch aur hai. It is the widely loved snack, and Ahmedabad has various affordable outlets that serve spicy noodles. Meeting a friend over a bowl of noodles is definitely a great plan.
Avg Cost: ₹90 for two.
Try it from: Prince Chinese, 36 China Town
So, these were the 10 Best Dishes Under ₹100 In Ahmedabad. Now, even if we are broke, we know where to go, right? So, try these dishes out today, and let us know in the comments which one do you like the most.